Getting a "time heals all wounds" tattoo can be a meaningful and personal way to remind yourself of the resilience and strength you have within you.
It can serve as a reminder to be patient and trust that things will get better with time. It can also be a way to honor and commemorate a difficult experience that you've overcome, as a way to show yourself and others that you have the strength to move forward and heal.
Additionally, tattoos can be a way to express your personality and interests, and can be a form of self-expression and art. If the phrase "time heals all wounds" resonates with you and you find it to be a source of inspiration or comfort, then getting it tattooed on your body can be a way to carry that sentiment with you always.
I've put together this list of designs that show off a variety of this style in hopes to inspire your next piece.
Time heals all wounds tattoo ideas
Goat tattoo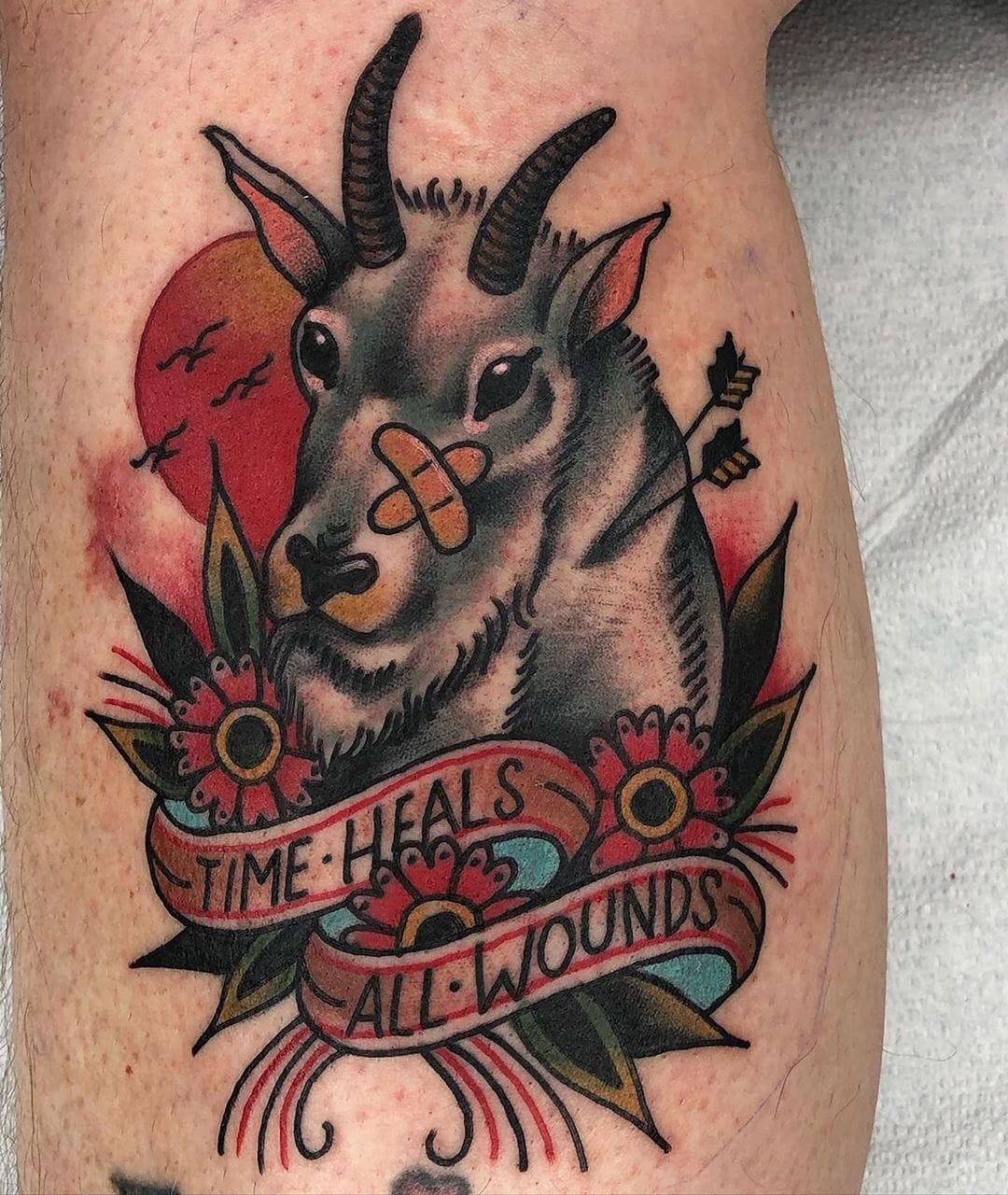 Hourglass leg tattoo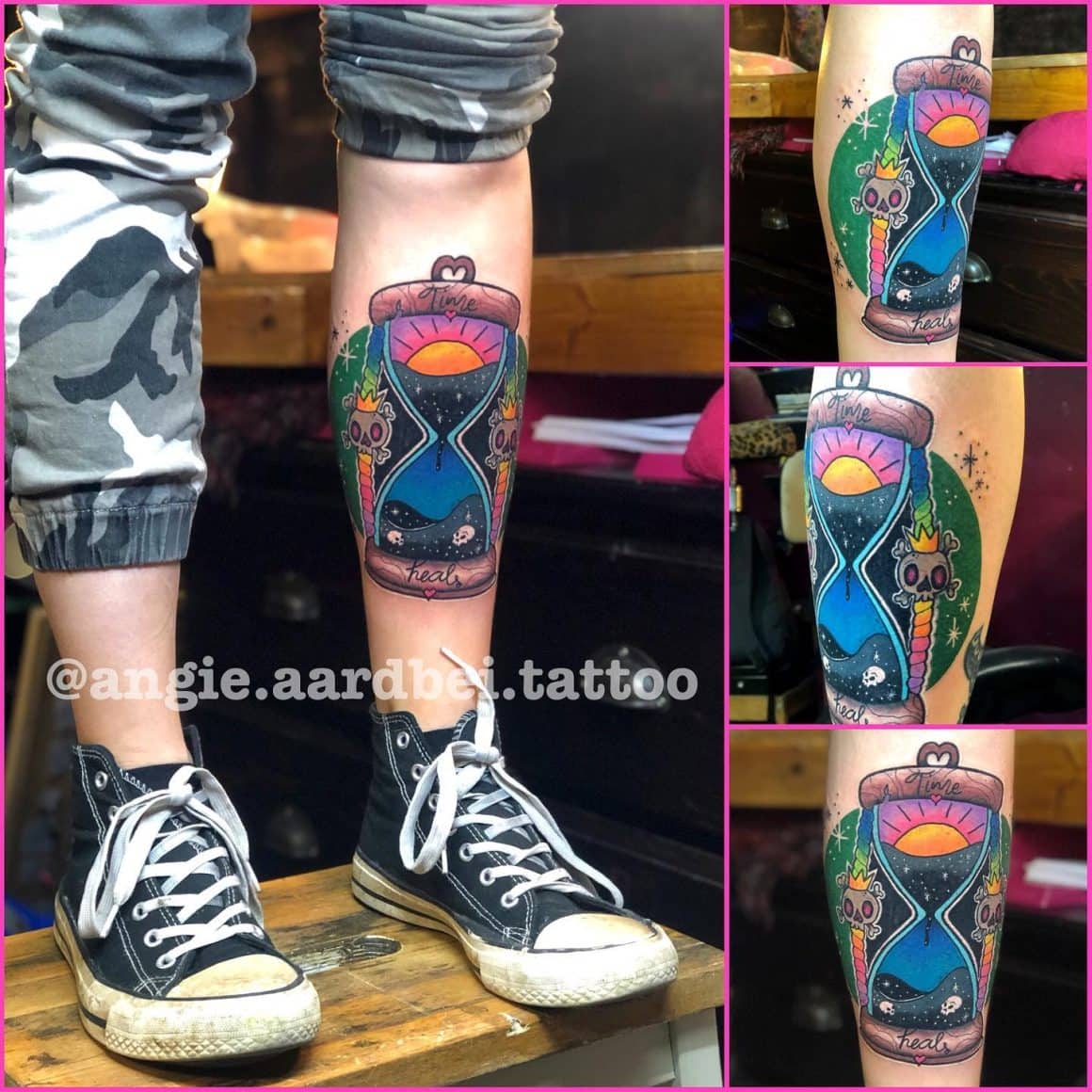 Pocketwatch and rose arm tattoo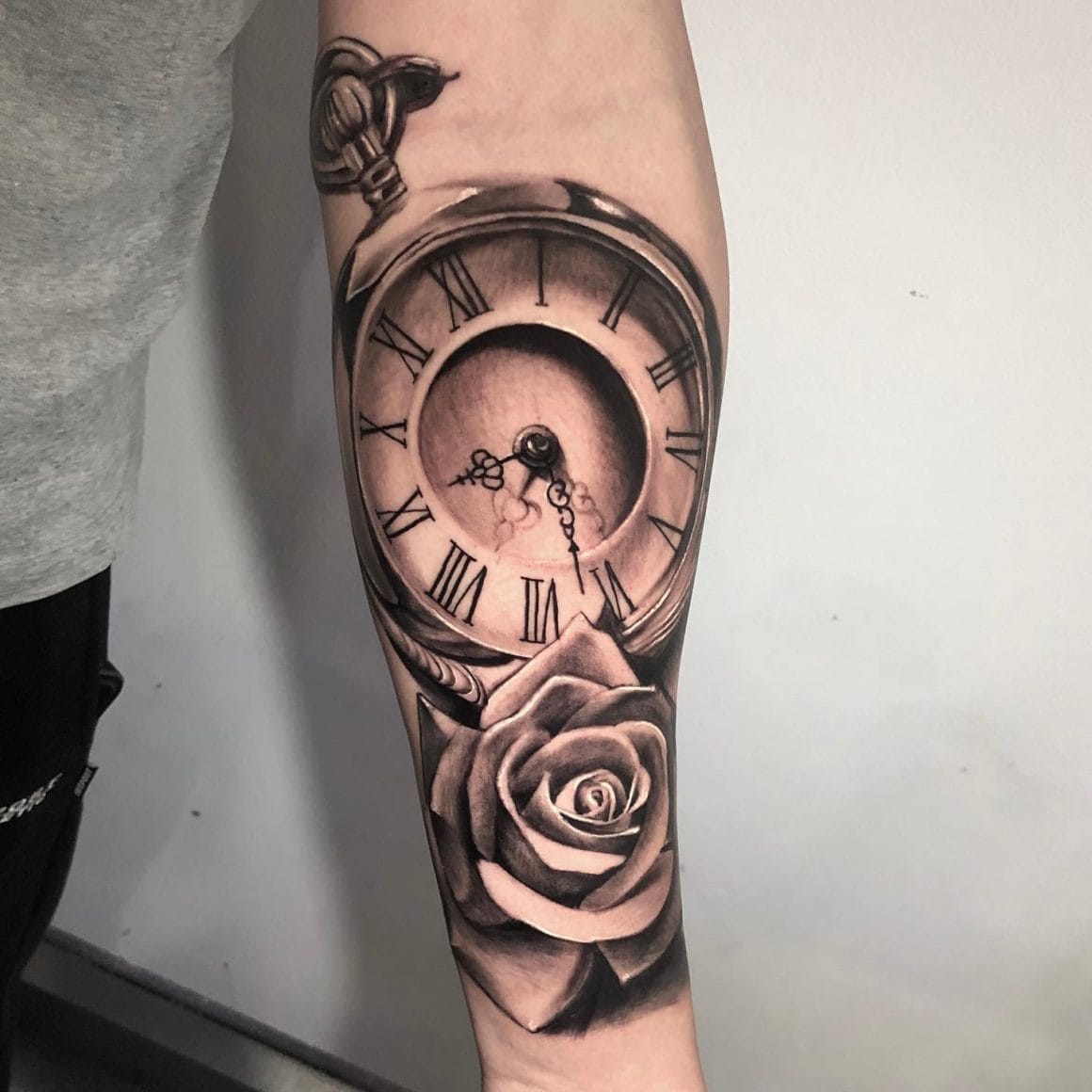 Falling apart clock tattoo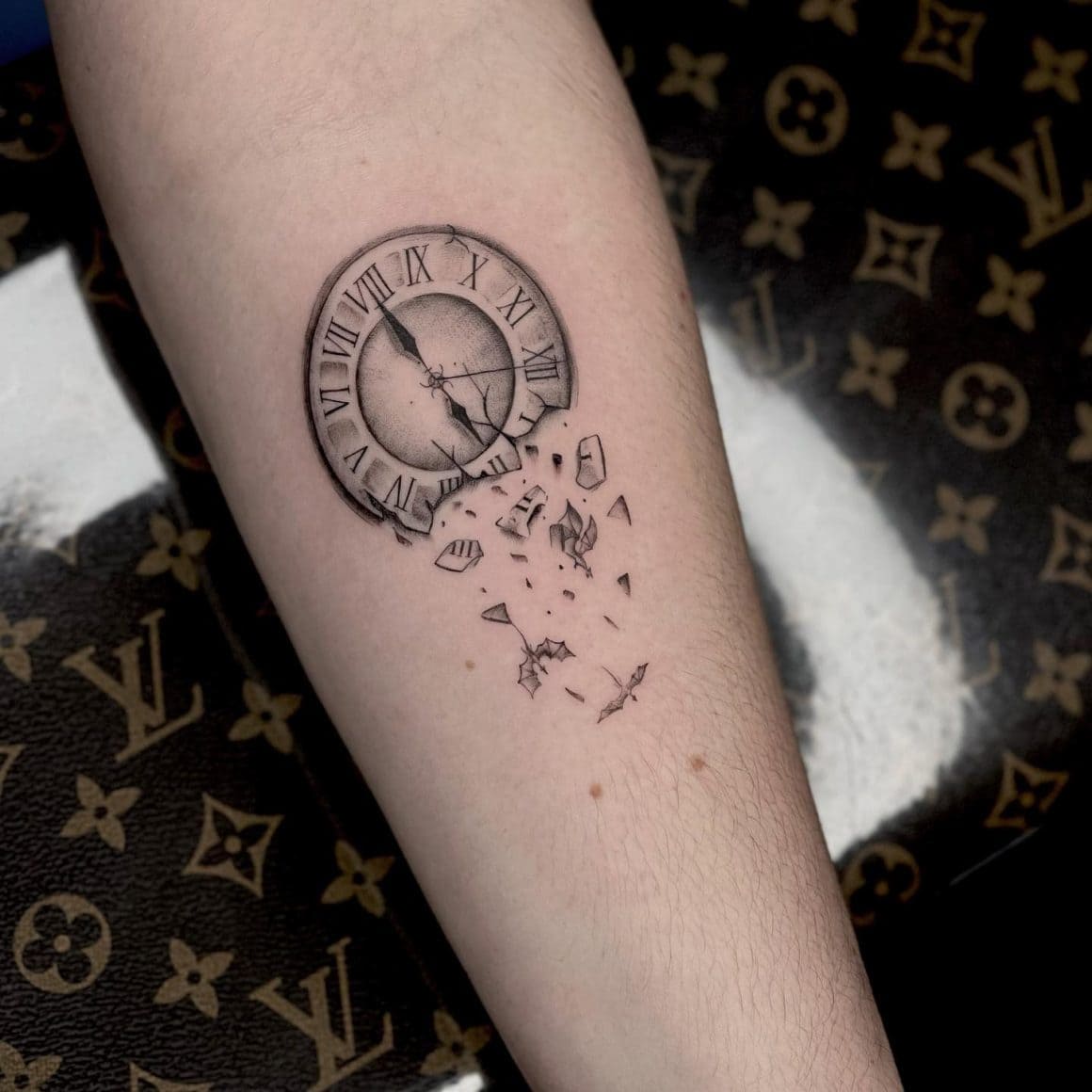 Broken clock and eye forearm tattoo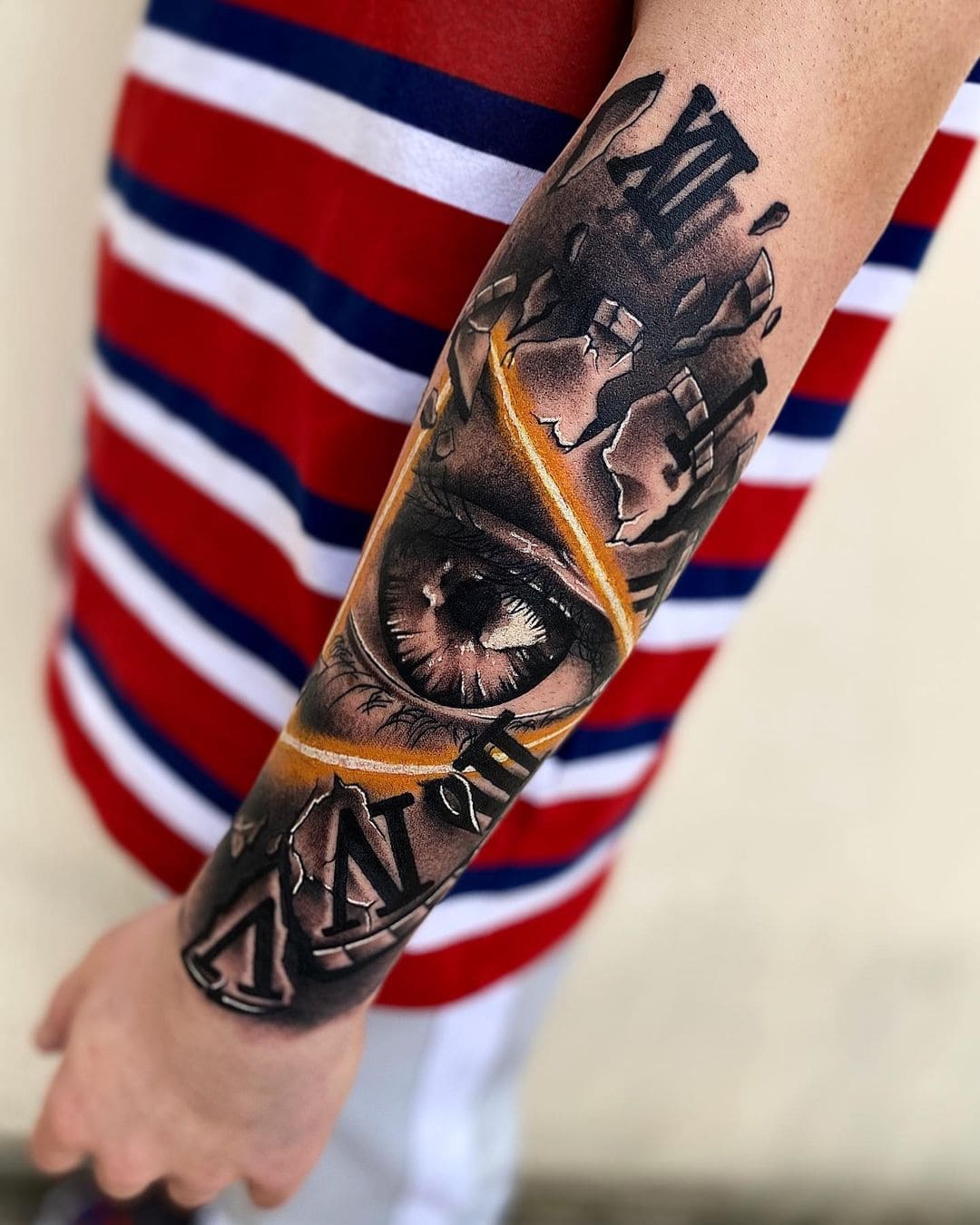 Traditional hourglass time heals all wounds tattoo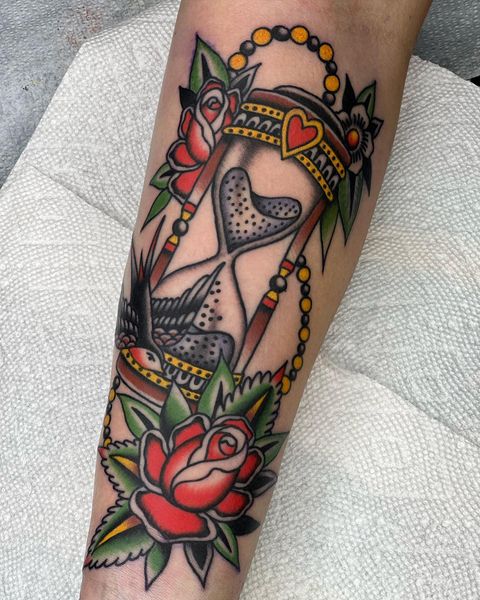 Neo traditional moth and hourglass tattoo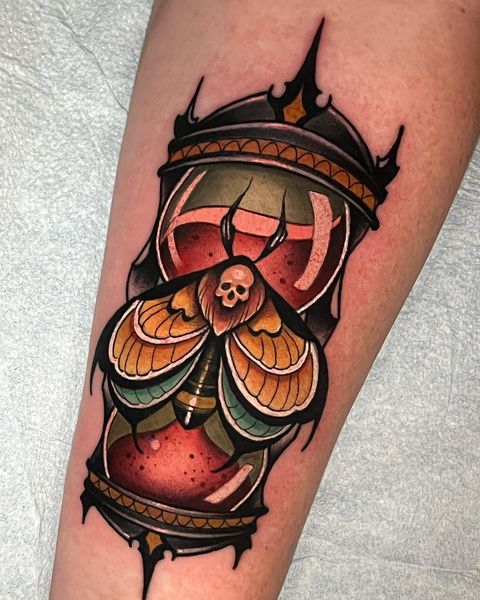 Plant growing out of hourglass tattoo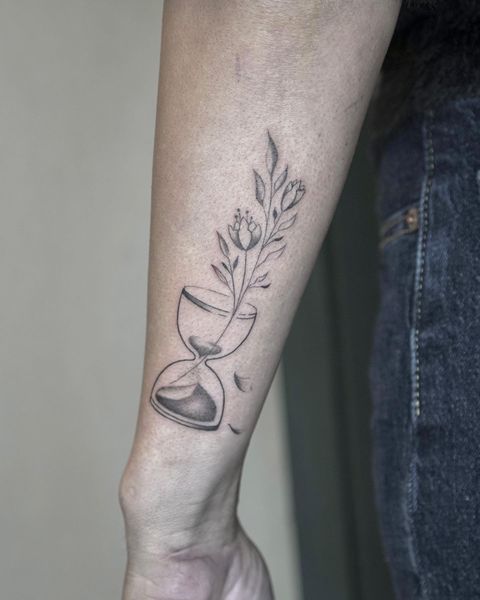 Crying eye in hourglass tattoo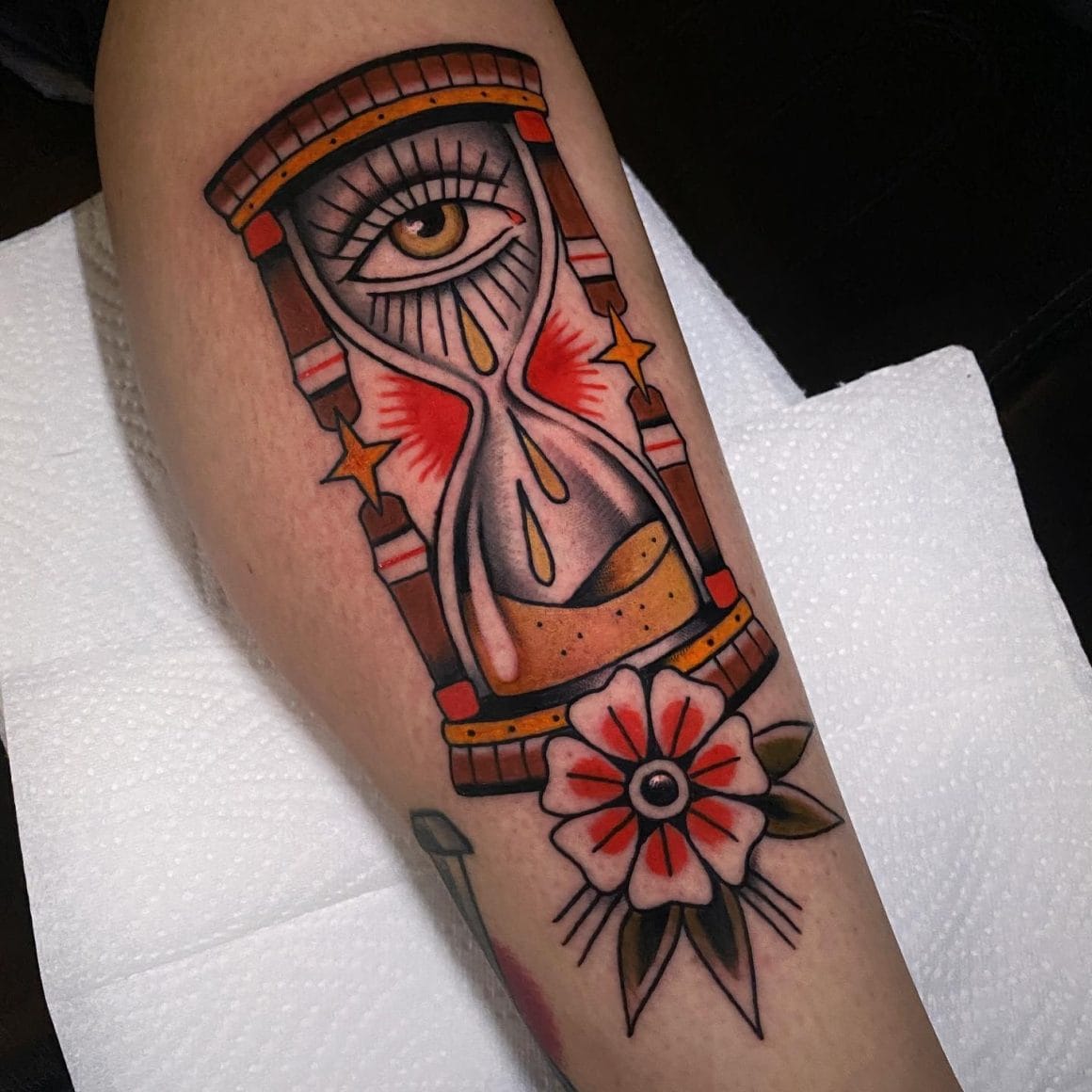 Traditional sand pouring on skull tattoo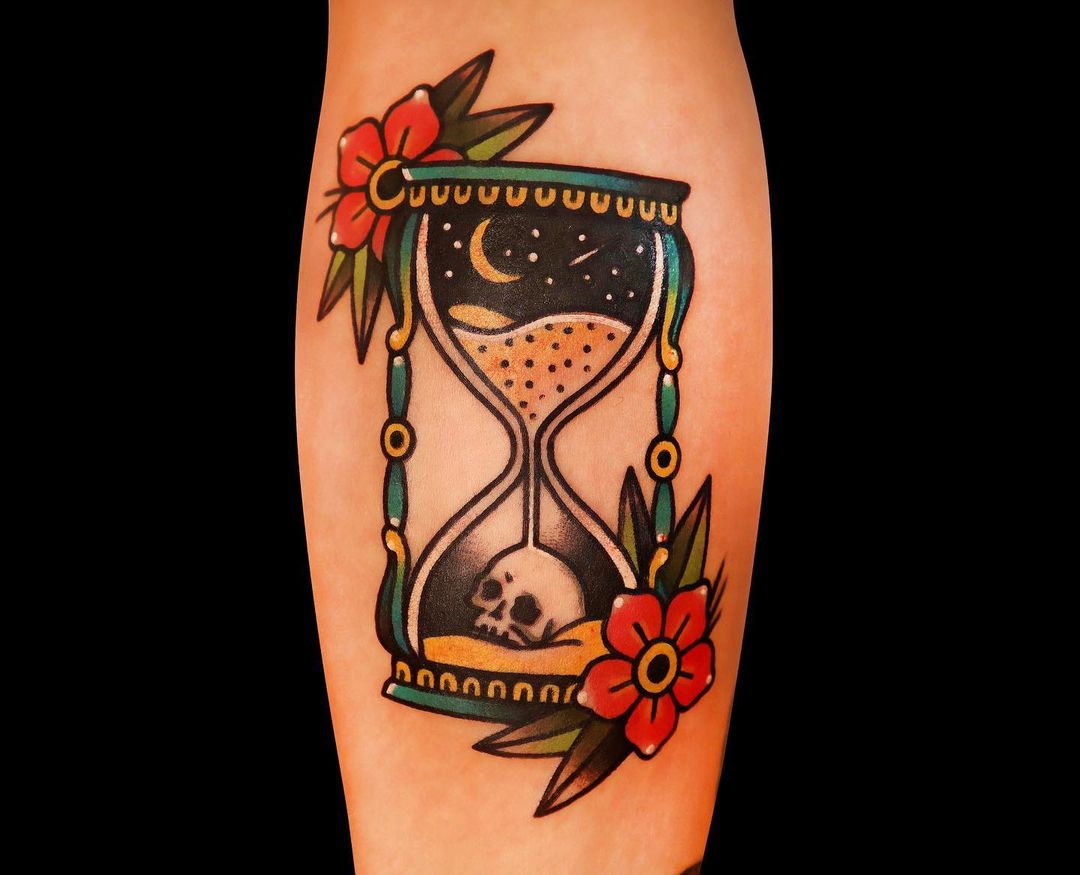 Stopwatch and realistic rose tattoo
Time heals all wounds script and clock tattoo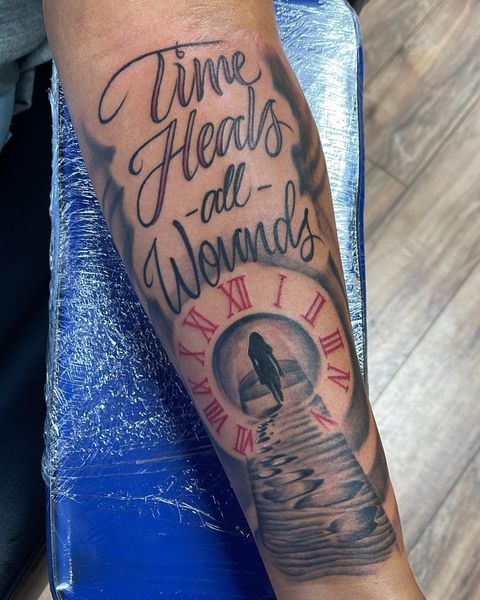 Praying child time heals all wounds tattoo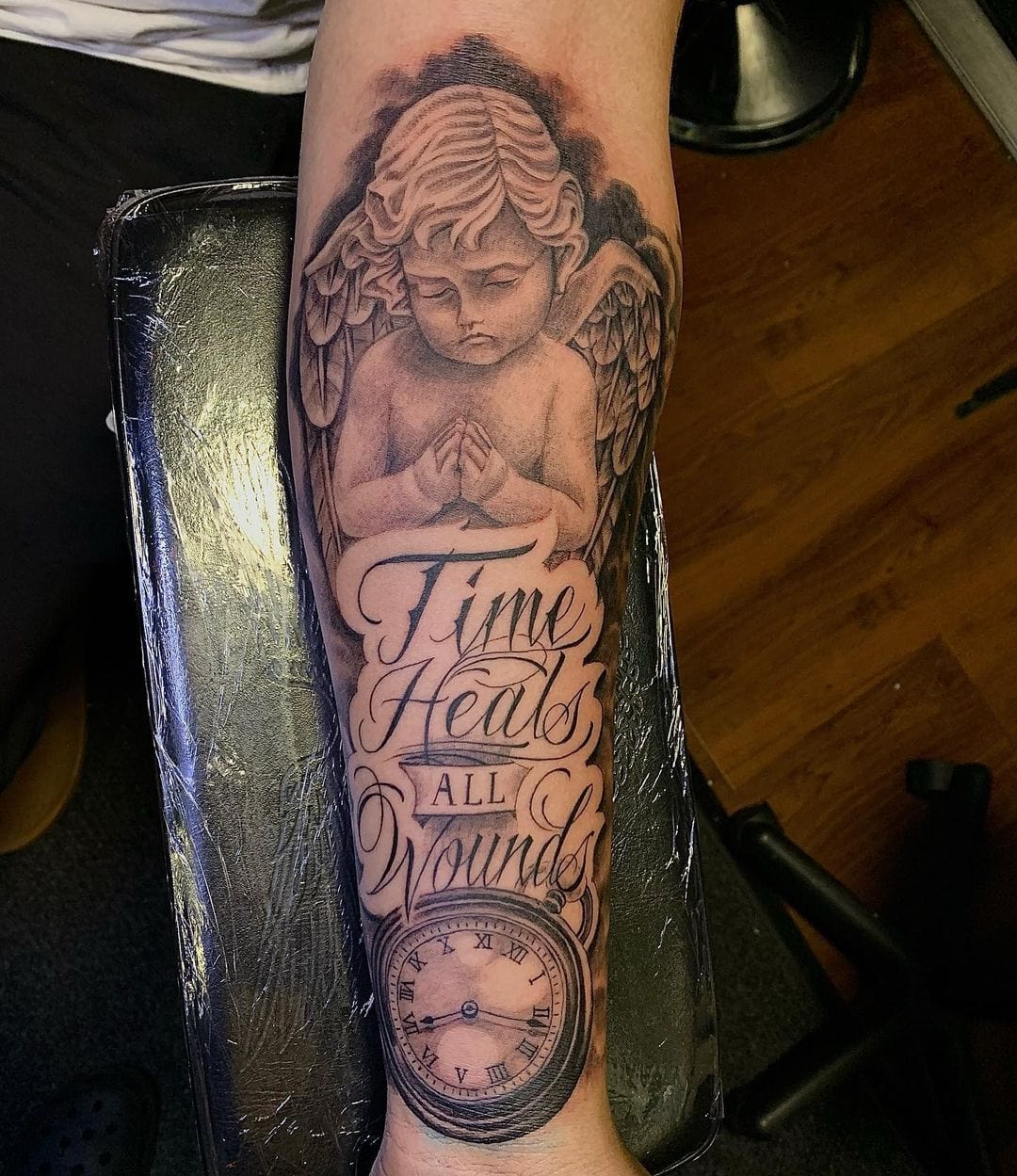 Broken clock and rose full sleeve tattoo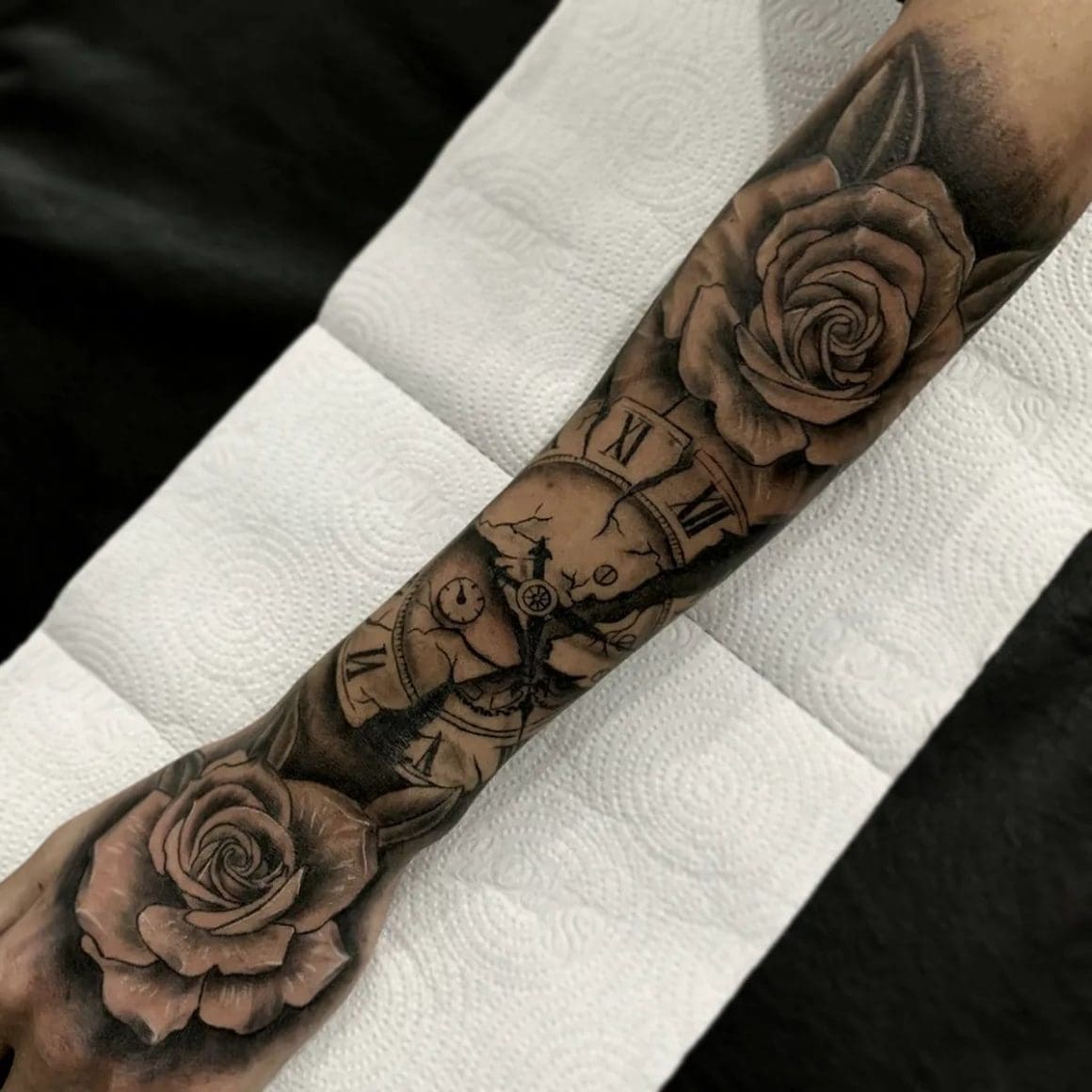 Woman whispering clock arm tattoo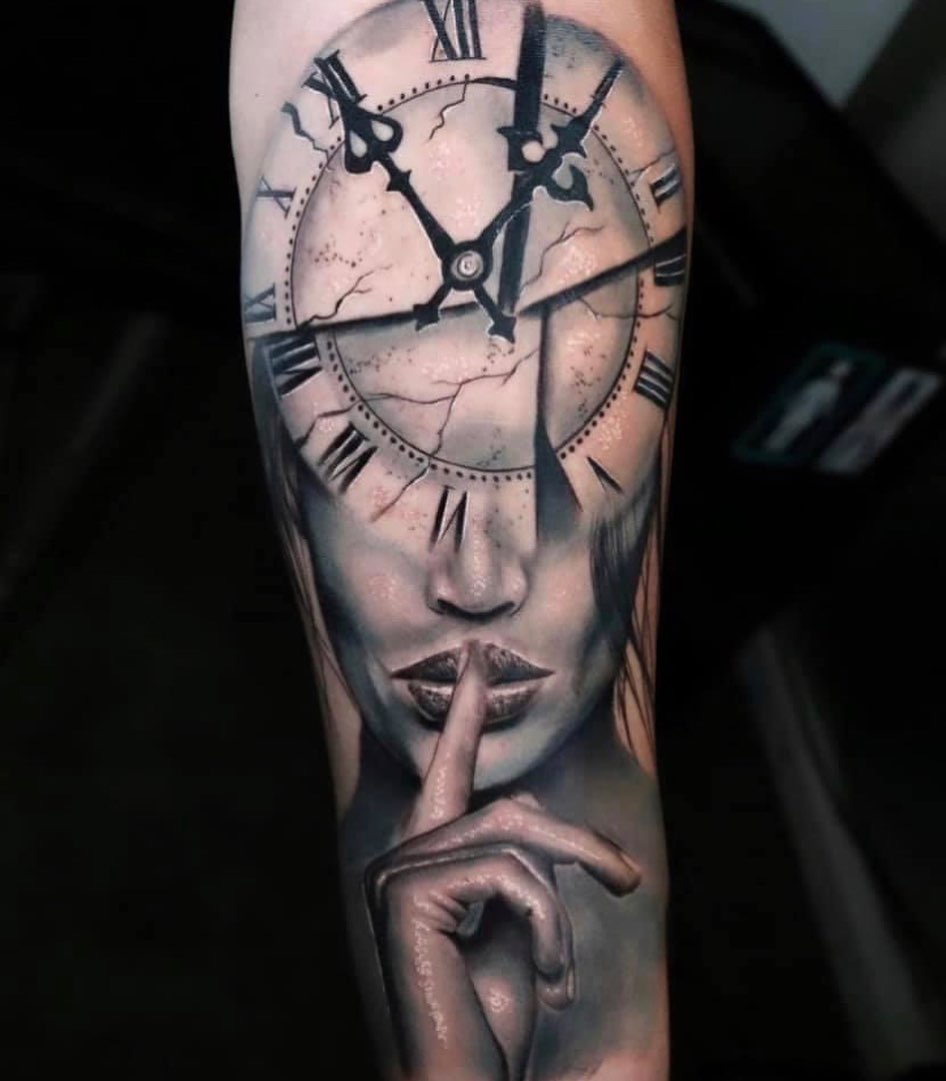 Broken clock chest tattoo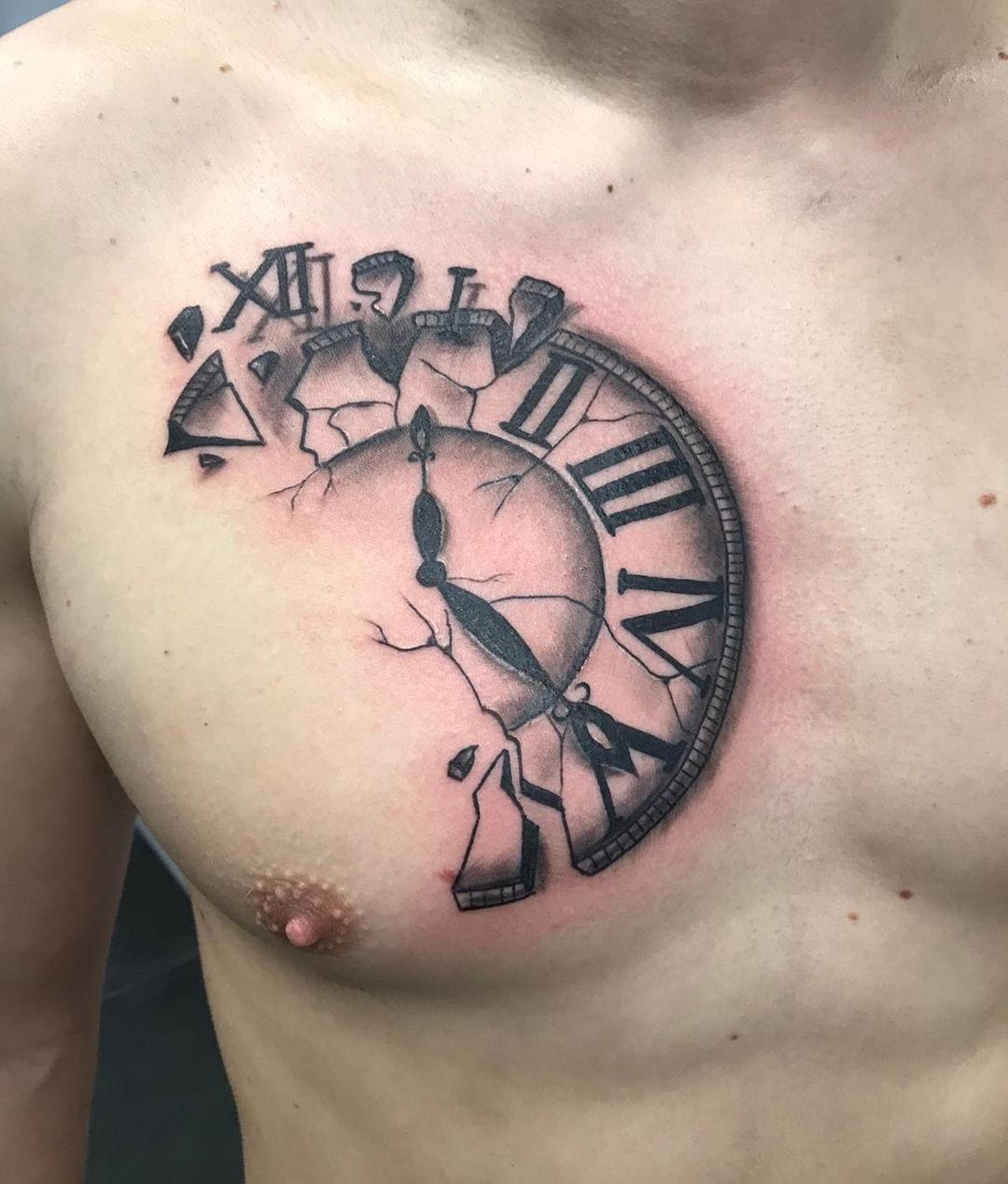 Time heals script tattoo with flower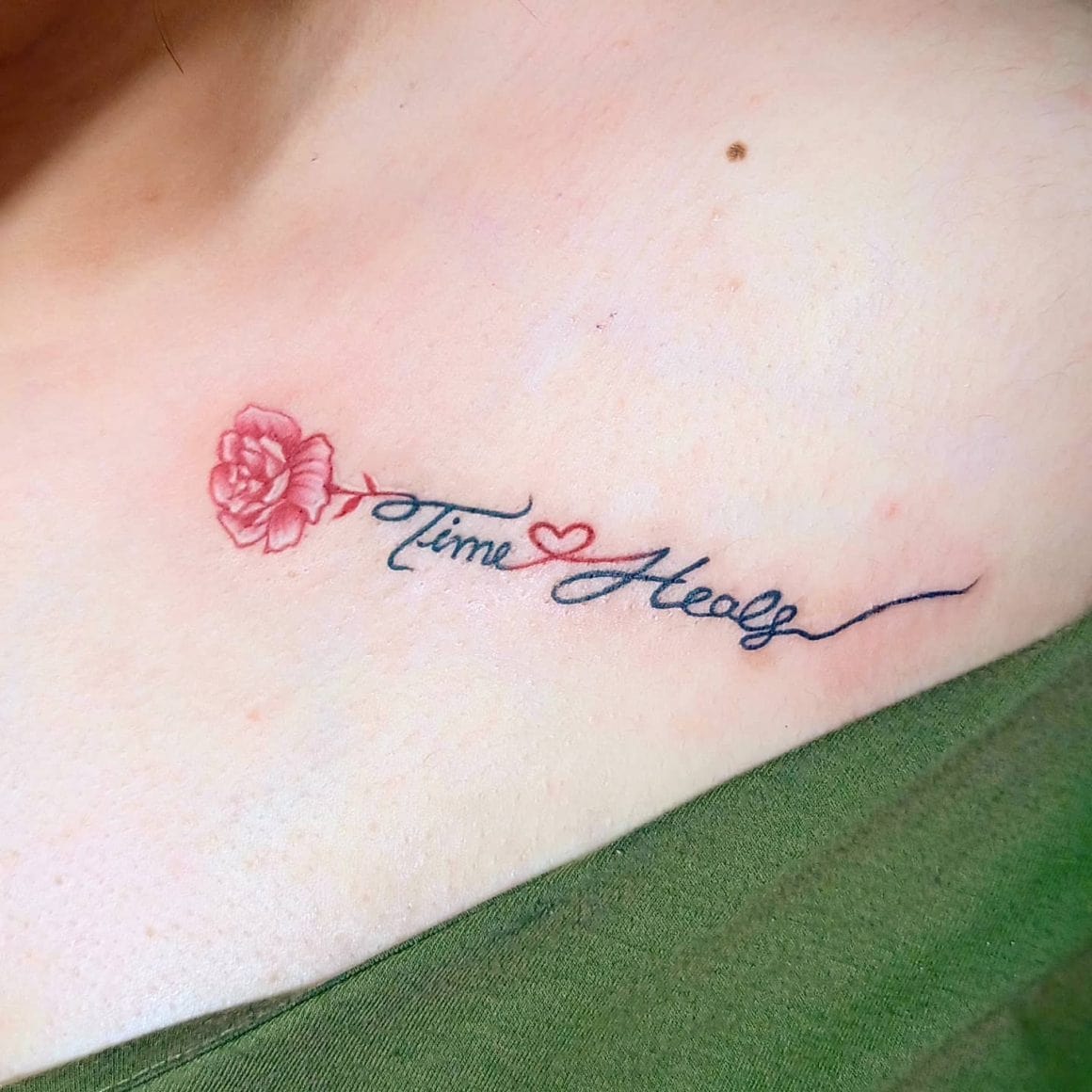 Time heals all wounds angel tattoo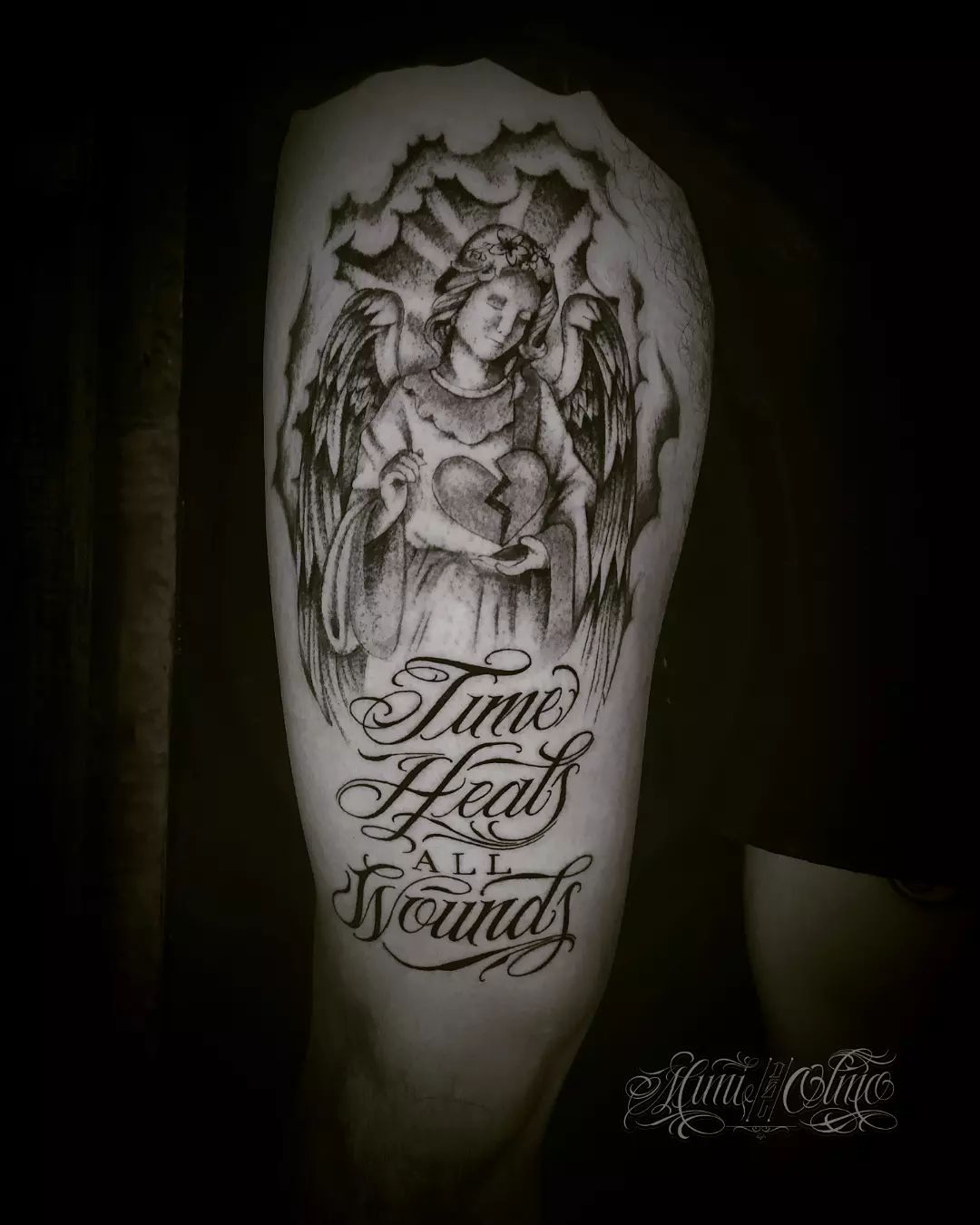 Frequently asked questions
Who said time heals all wounds?
This proverb was believed to have started with Menander, a Greek poet from 300BC. The original quote was "Time is the healer of all necessary evils"
What does time heals all wounds mean?
This phrase is popular for those experiencing periods of grief. It is often a feeling that slowly fades, but all we can do is provide it enough time to do so.