I don't know about you, but my day always starts with a cup of coffee, then always turns into a few more. It doesn't look like I'm alone doing this either, as over 2 billion cups are drank daily across the planet.
Some take it to a whole different level, opting for a permanent version of their favorite drink tattooed on their body, including lattes, espresso, black diner coffee, you name it.
I've collected some of my coffee tattoo designs spanning all different subjects and styles; hopefully, it'll give you some ideas for your next tattoo.
Coffee Tattoo Ideas
Chemex Tattoo
When it comes to coffee products, few things are as instantly recognizable as the Chemex coffee brewer. This beauty was designed in 1941 to perfect a pour-over coffee and has been used ever since.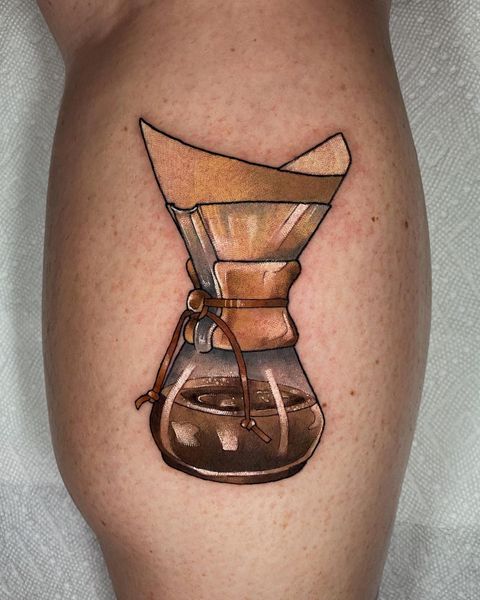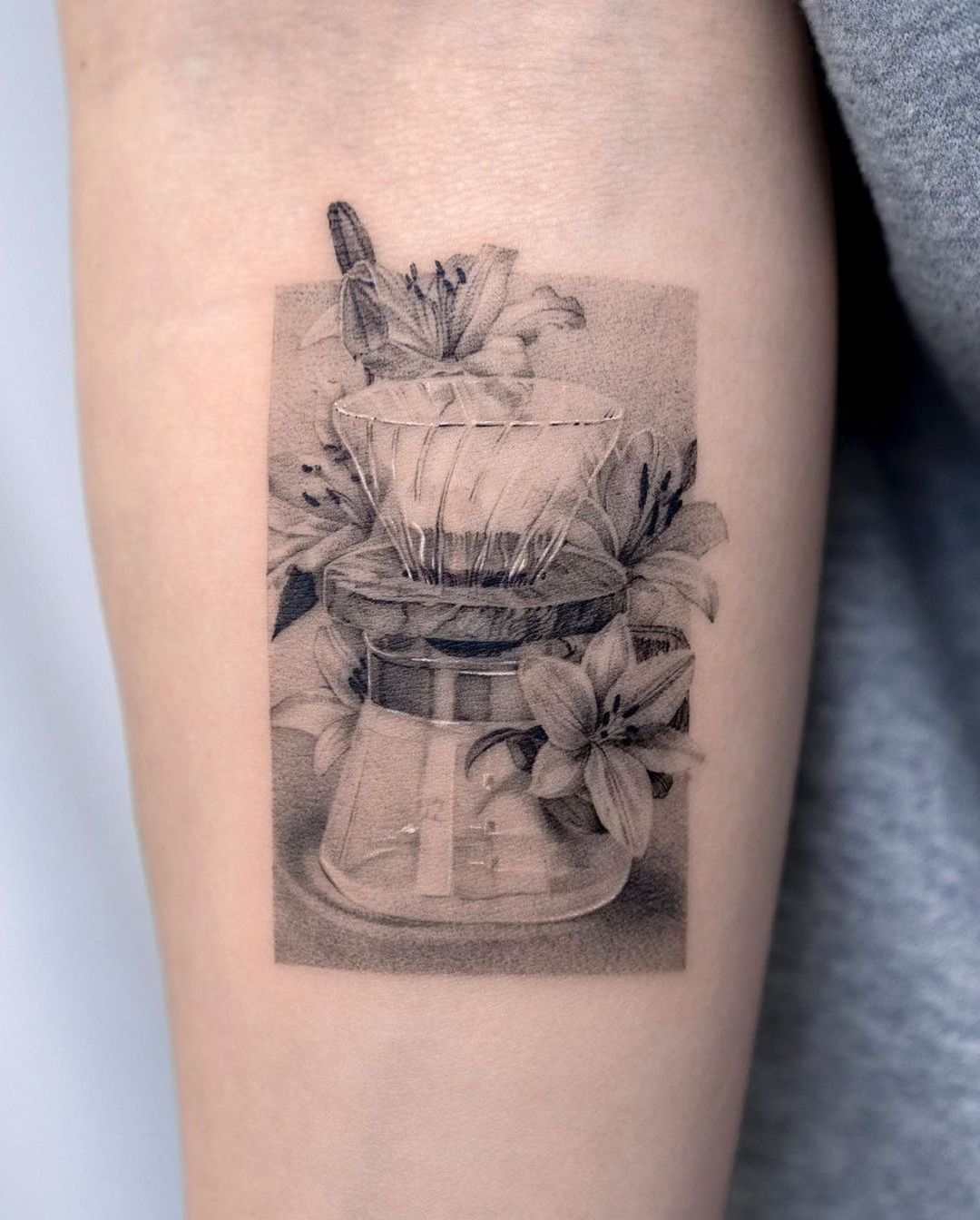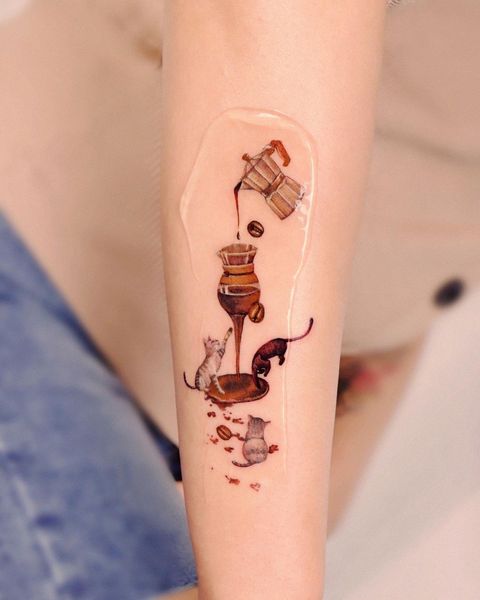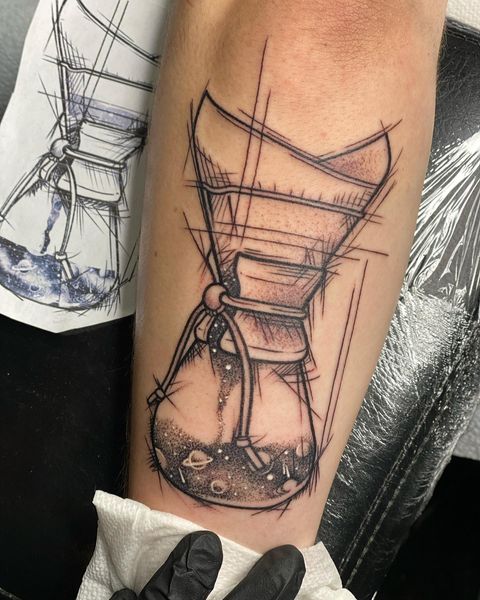 French Press Tattoo
The French press is another popular way to brew coffee, and it works by submerging the coffee directly into the water. Once it's ready, you drop in the plunger, and it'll separate all the grounds from the liquid.
I found a ton of styles when I was looking for these, but my favorites are the neo-traditional and micro realism tattoo.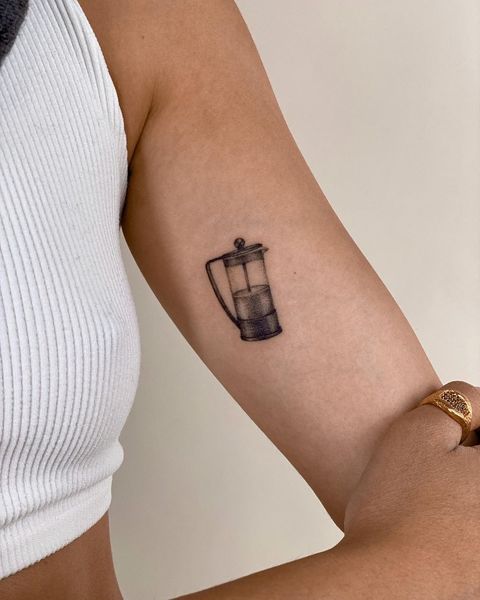 Coffee Pot Tattoo
When I think of coffee pots, I picture a late-night diner at 4 am after a long night out. Turns out I'm not alone, as these tattoos are also super popular.
There was a surprisingly high amount of skulls in these coffee pots, I'm not sure what that's all about (the cute one at the end balances it all out though).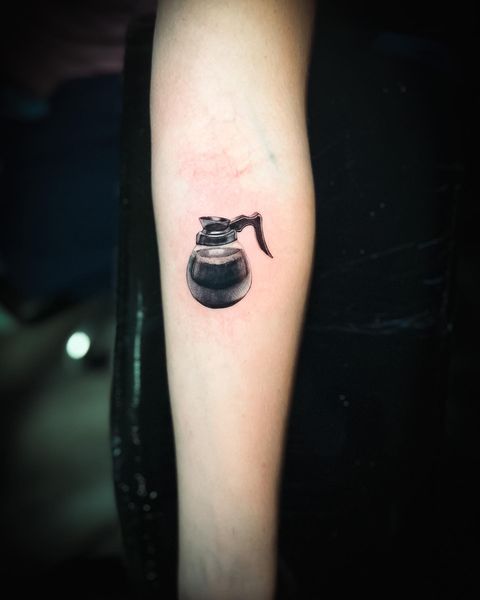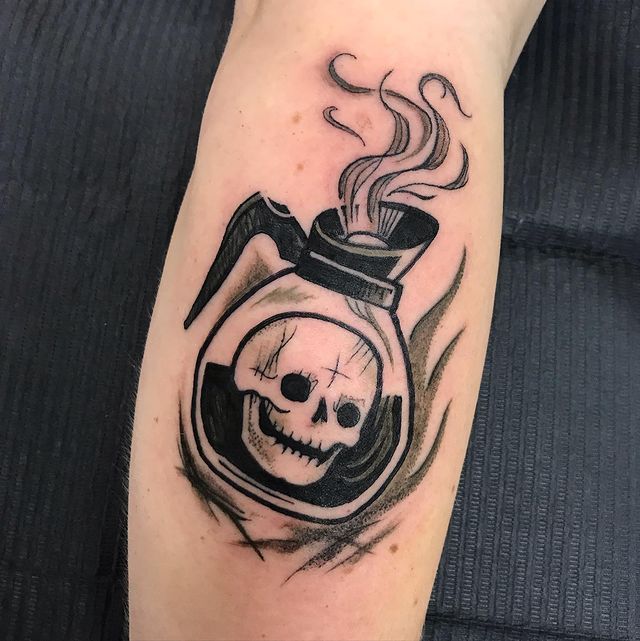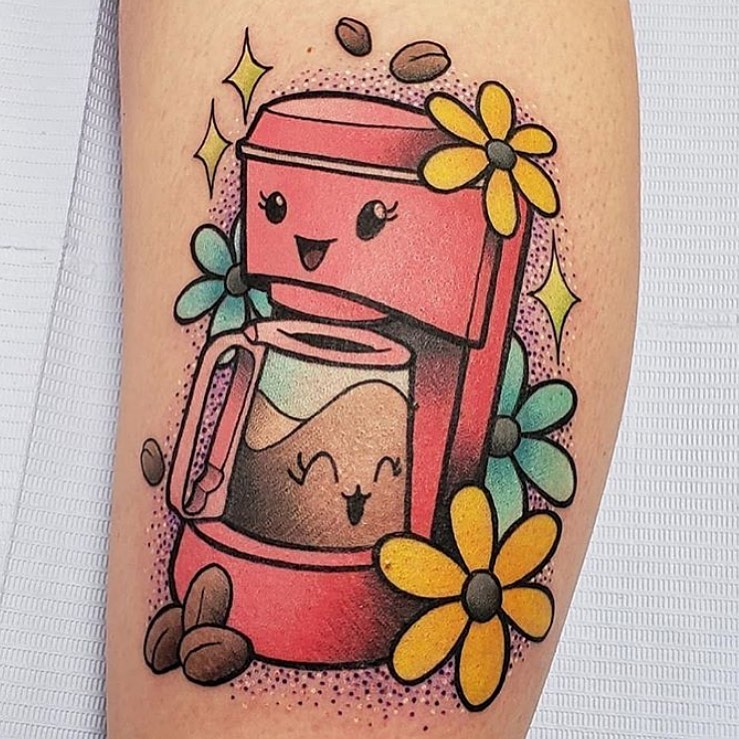 Coffee Grinder Tattoo
These aren't as popular as the other subjects on the list, but I wanted to include this one because of its bright colors and astronomy theme.
Do you have a coffee grinder tattoo? Feel free to email me, and I'd happily add it to the list.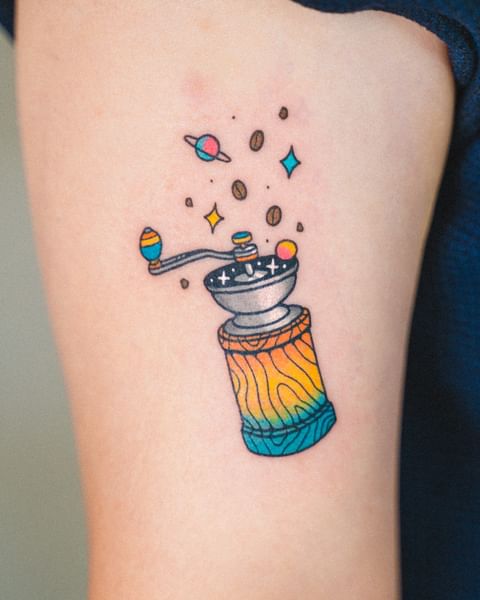 Coffee Tamper Tattoo
Tampers are a common tattoo among Baristas for a good reason. They're only as good as their tools, and there isn't a much more iconic tool than a classic metal coffee tamper.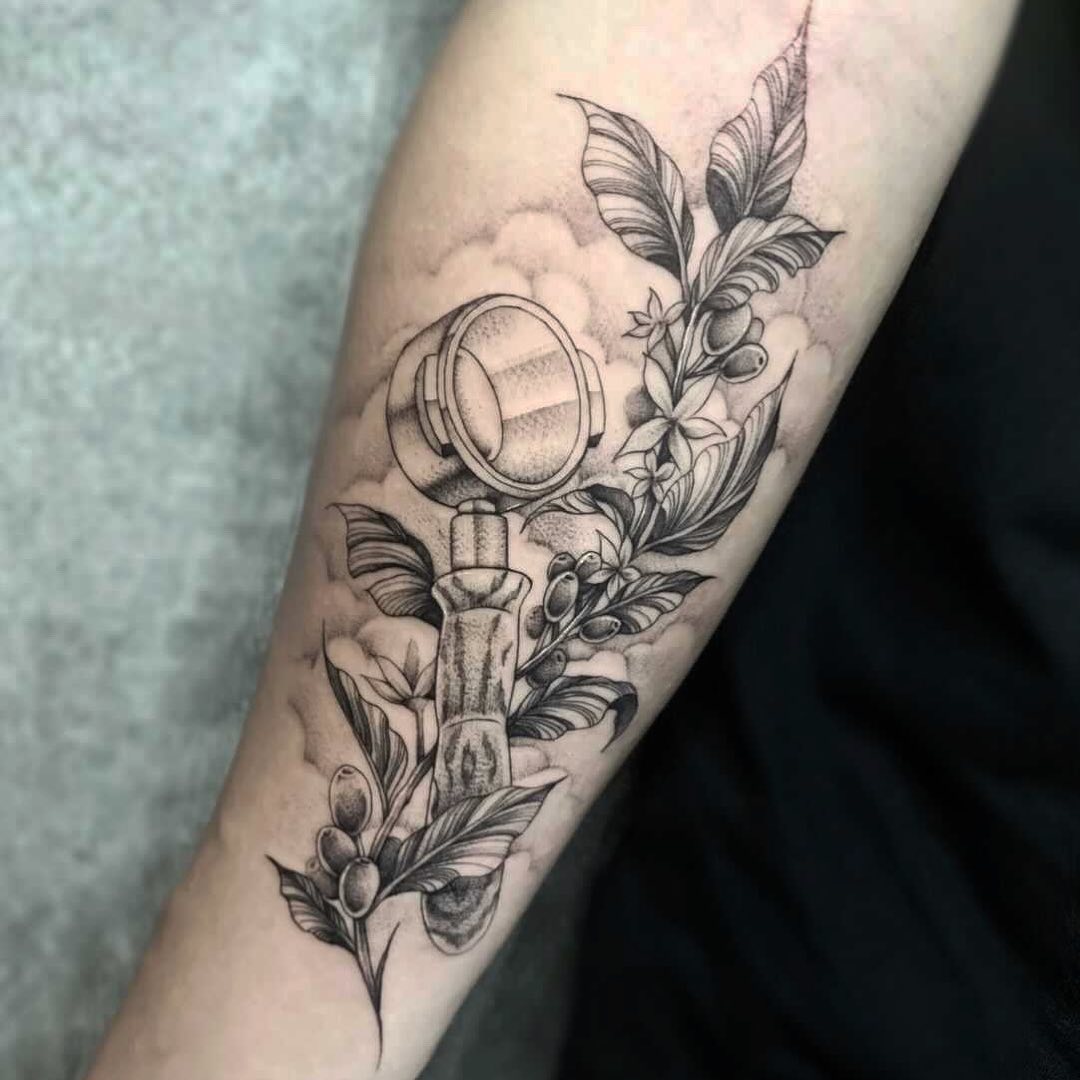 Coffee Bean and Plant Tattoos
If you're into subtle tattoos, coffee beans are a great subject. They're small but surprisingly detailed, provide lots of contrast if you have lighter skin, and can be placed pretty much anywhere.
These selections vary from a single bean to the beans on a branch and even a coffee-stained version.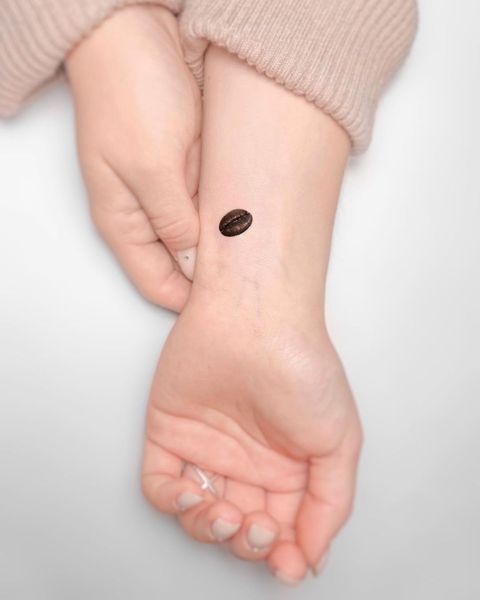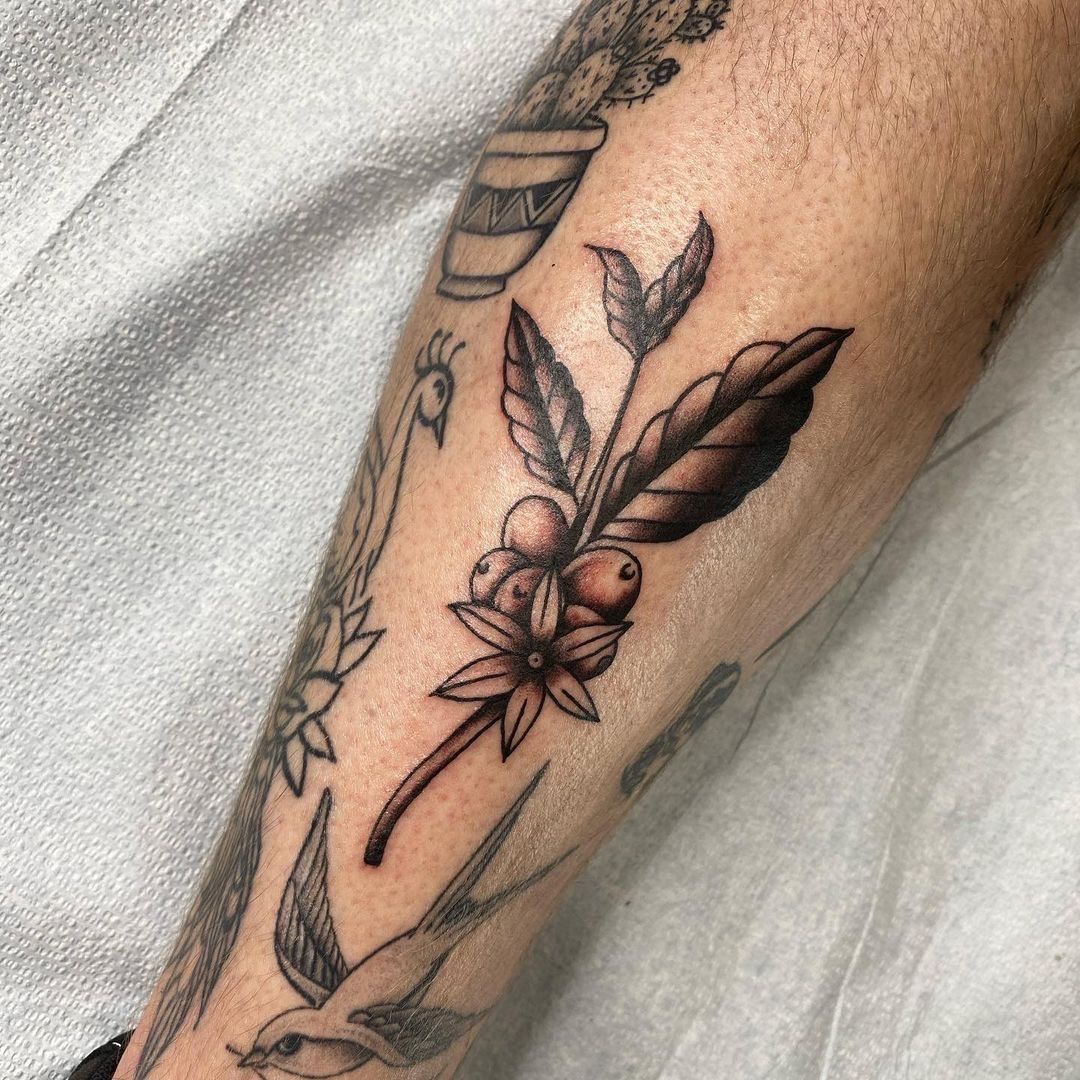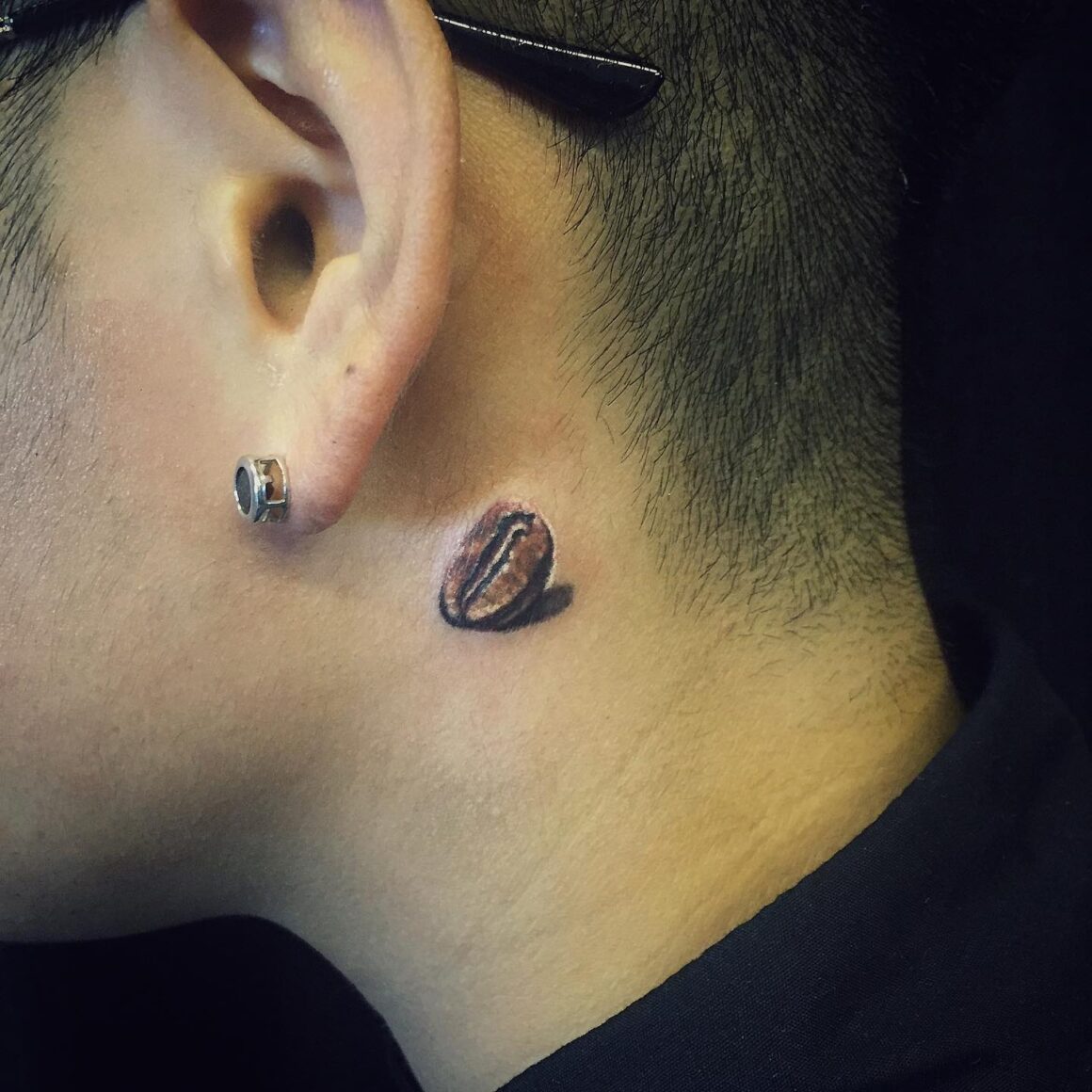 Coffee Percolator Tattoo
This right here has to be the most popular design I've seen after doing all the research for this article.
The classic percolator has such an interesting geometric design, and it can be done in so many different sizes and styles, making it really versatile.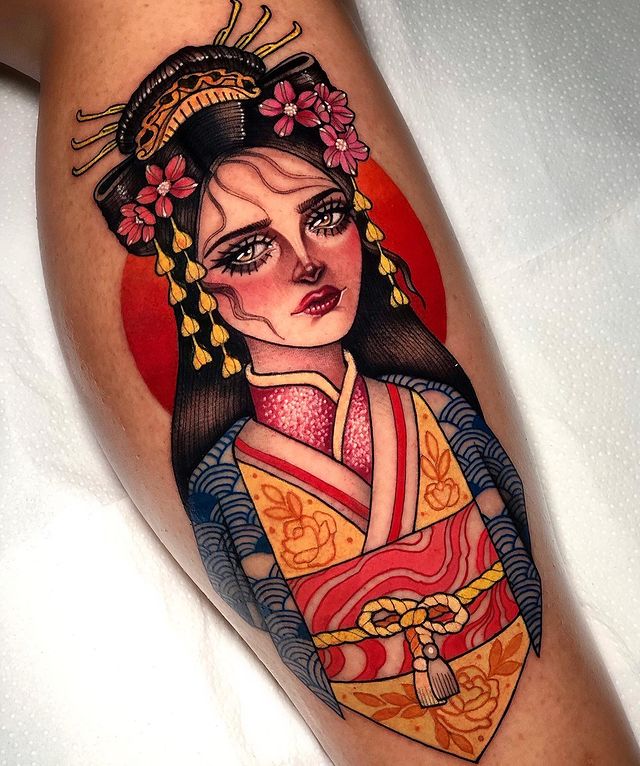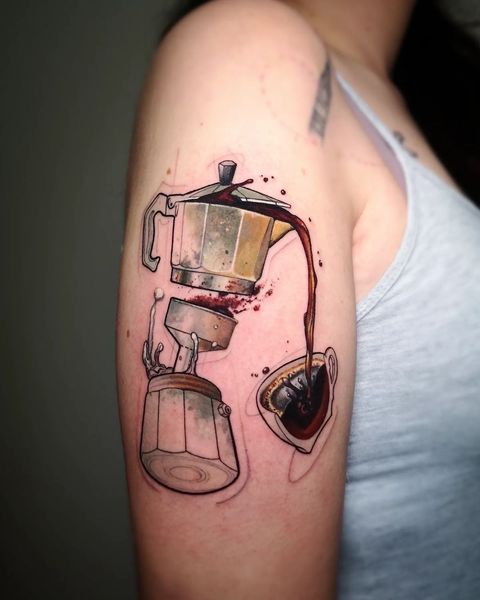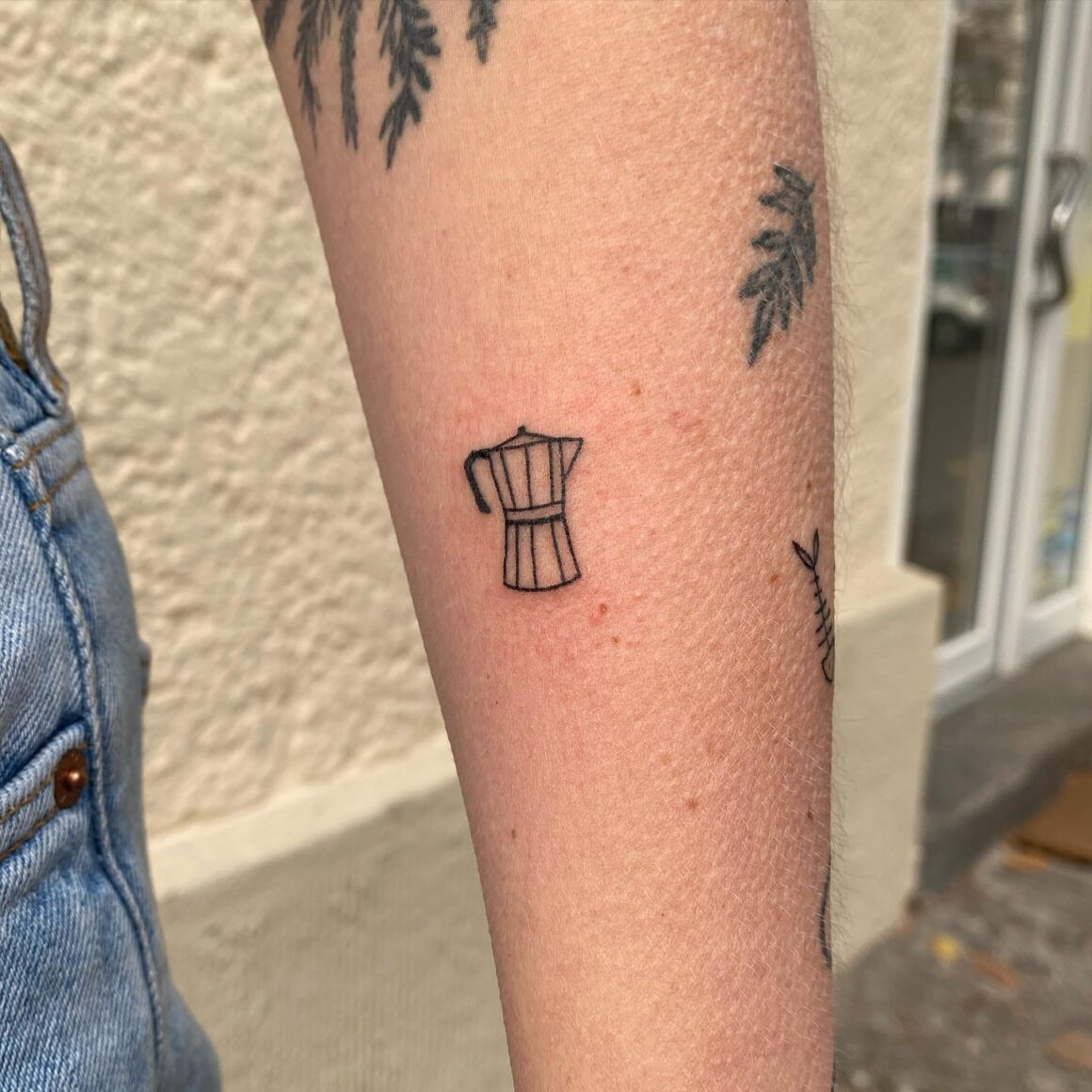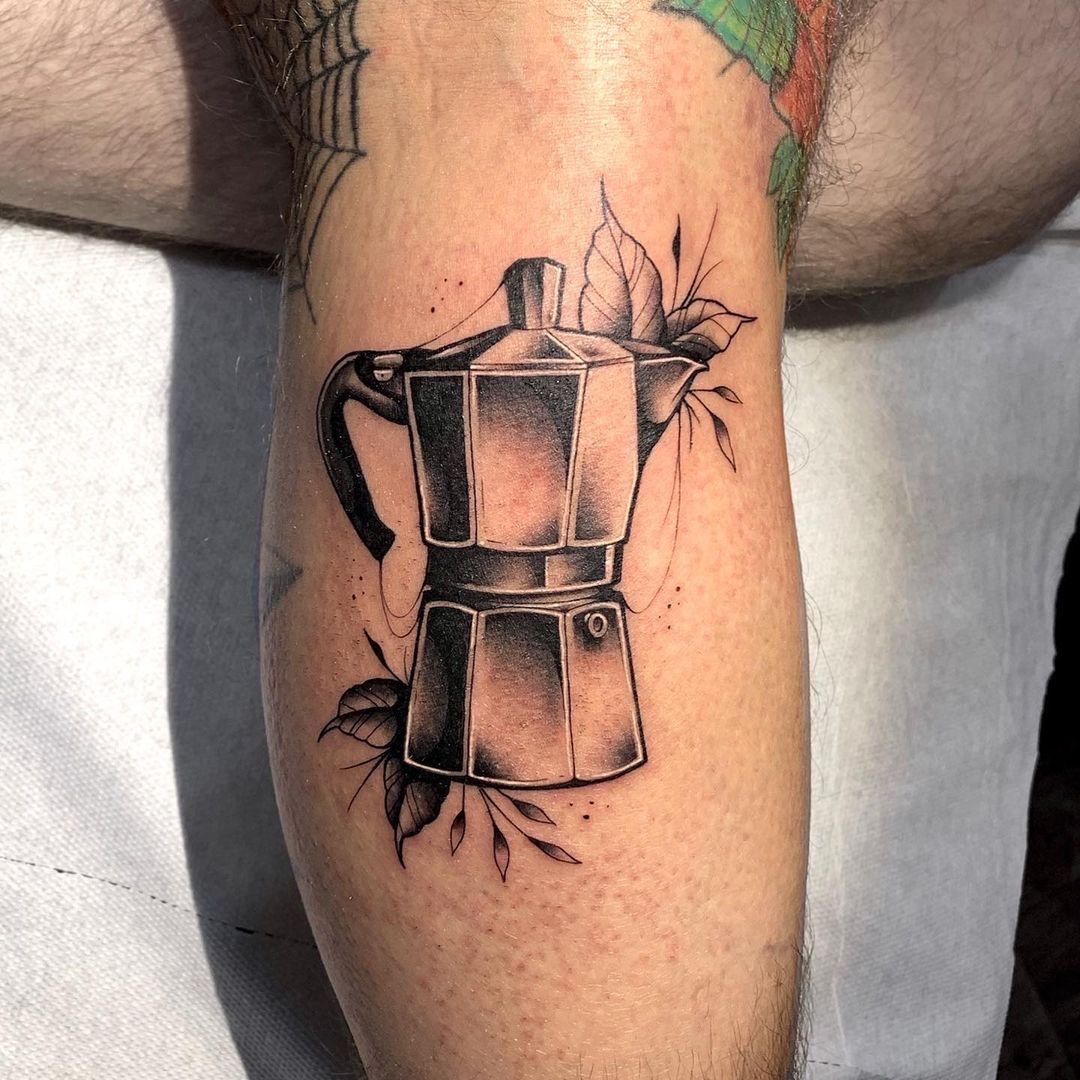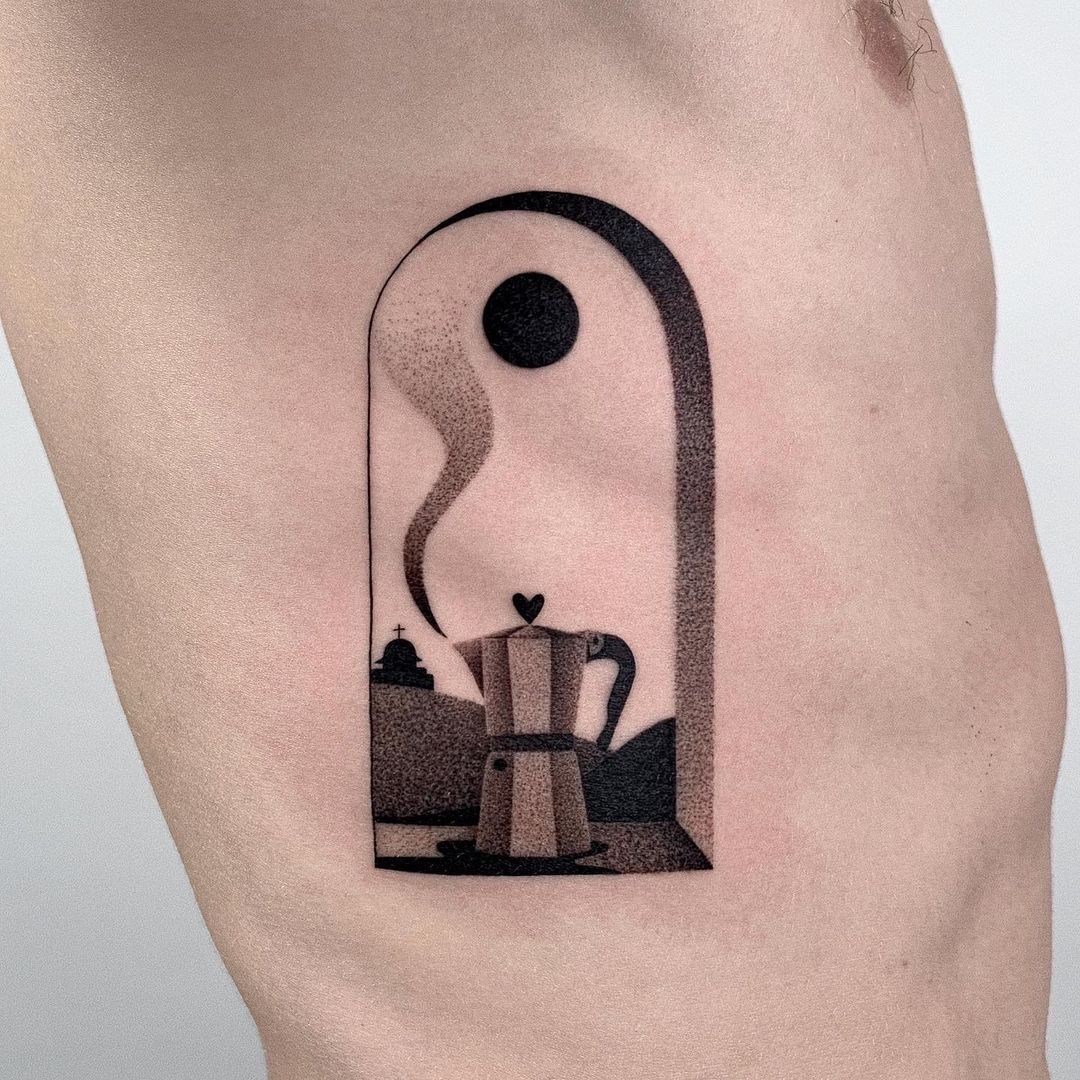 Coffee Cup Tattoo
Depending on the type of coffee you get, you'll get it served in various ways. Maybe it's a fancy cup at a dinner party, a paper take-out cup when you're in a rush, or a simple glass cup at home.
Out of all the the categories in this article, I think this section has to be my favorite.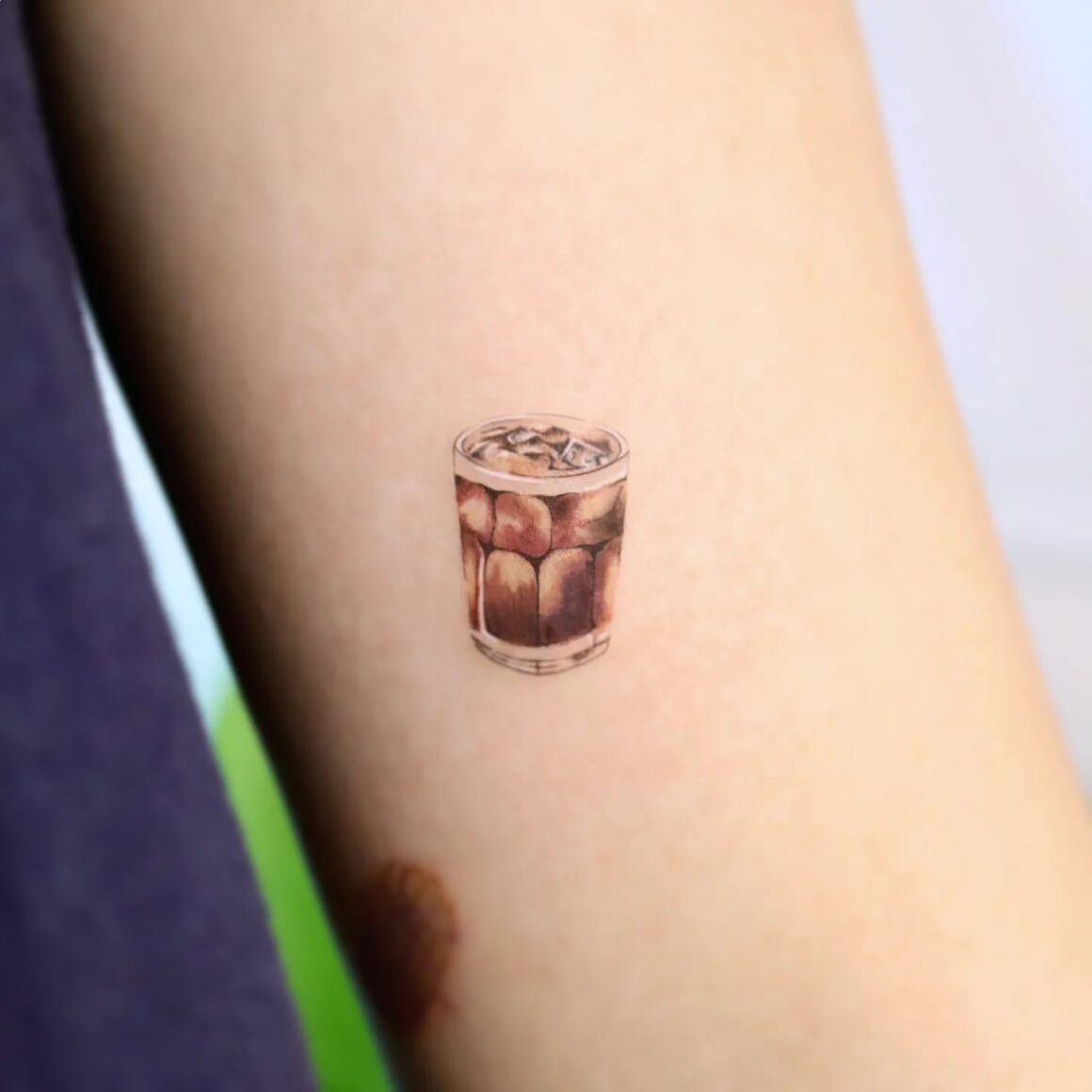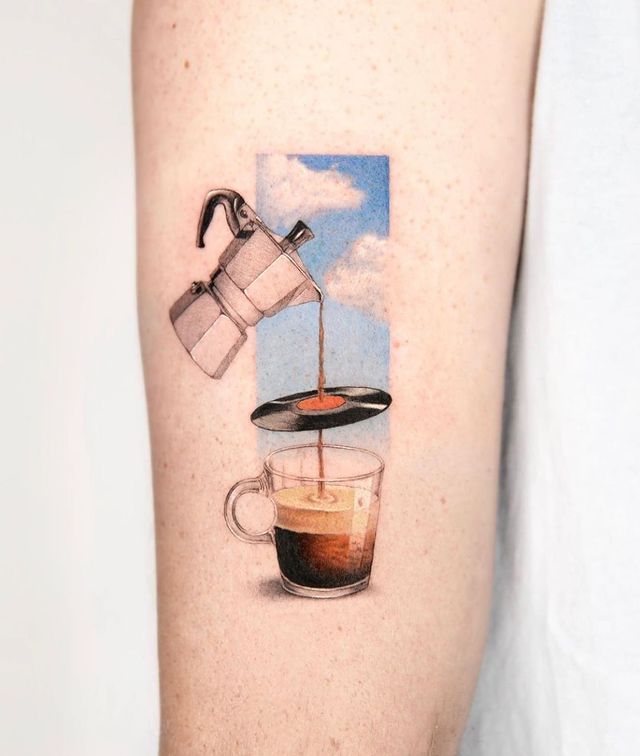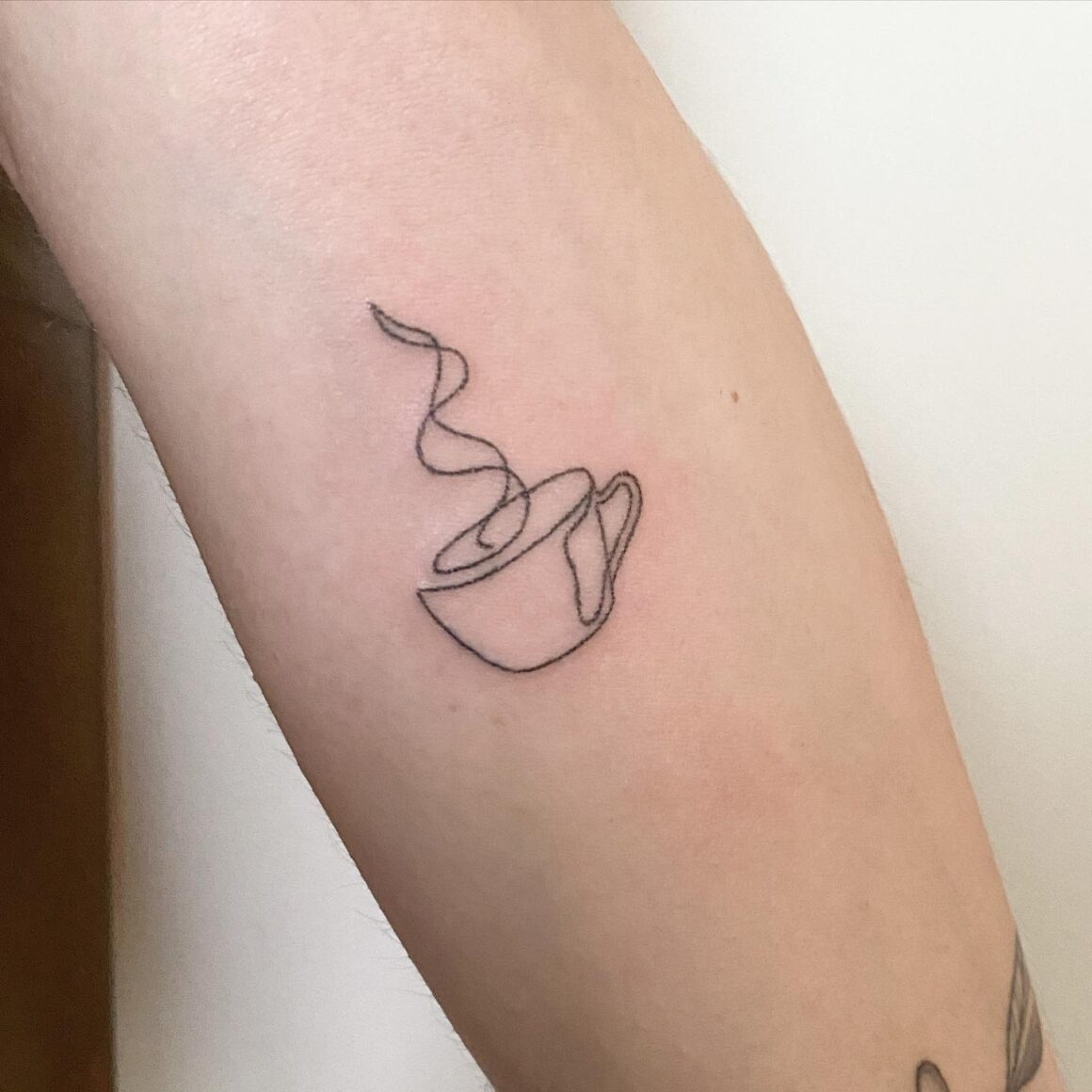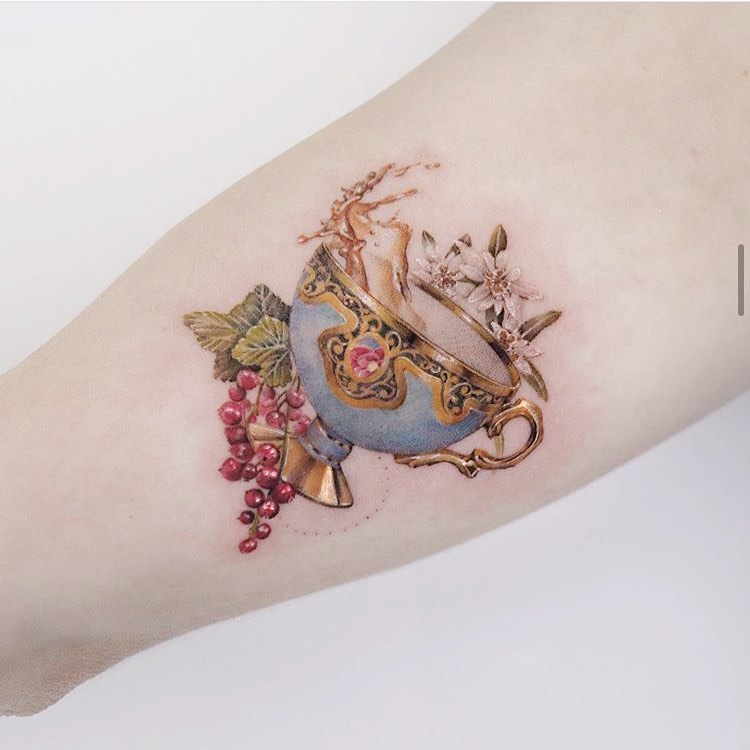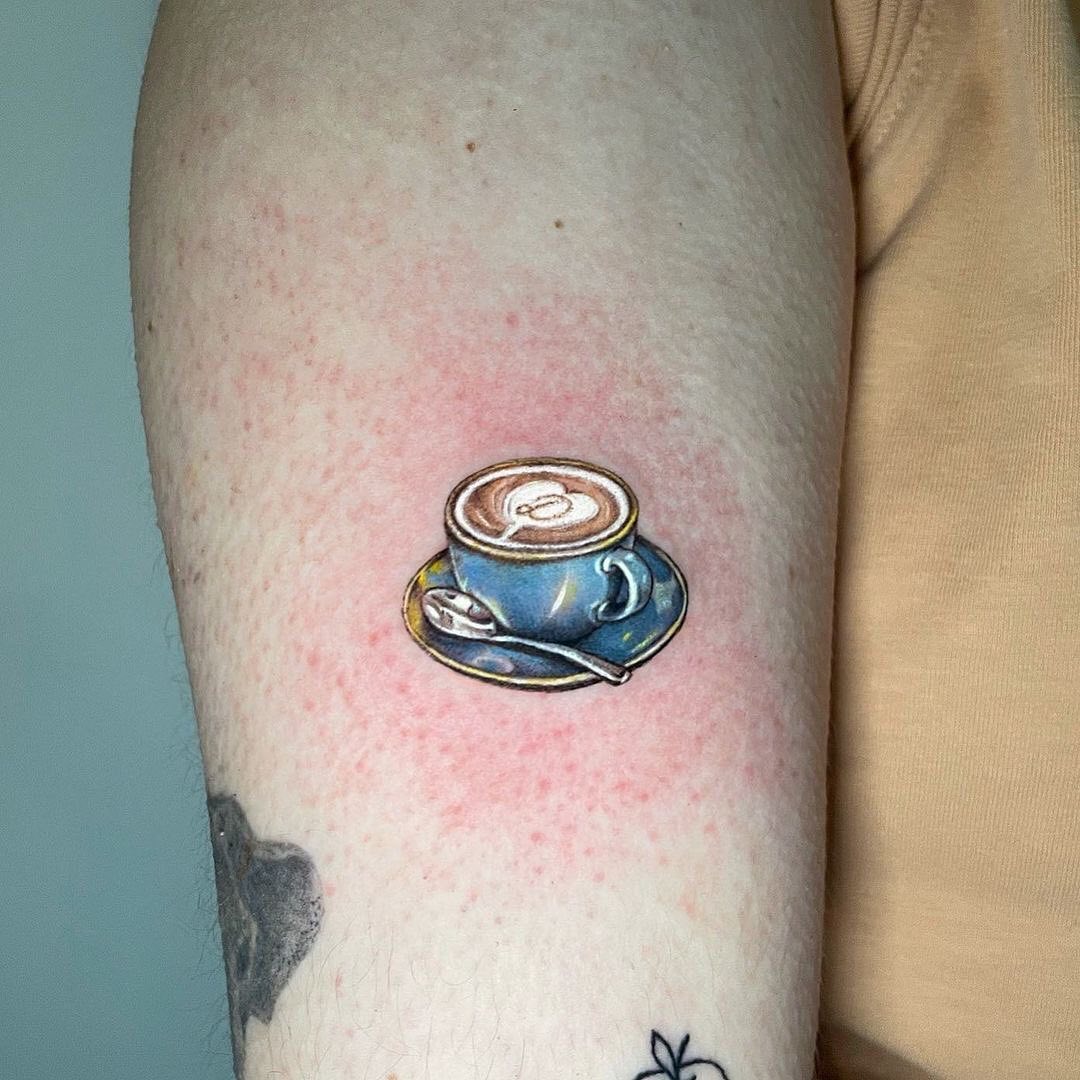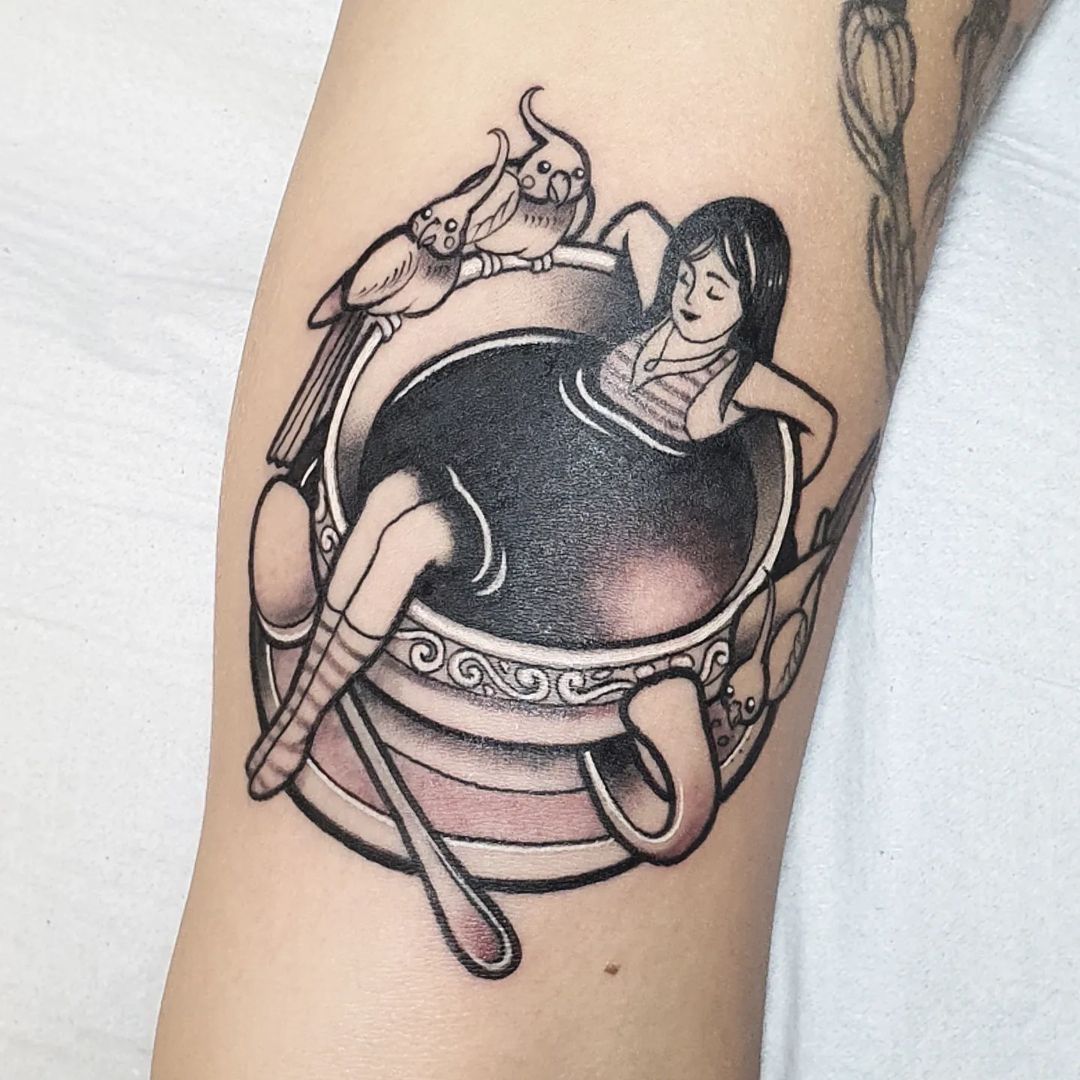 Small Coffee Tattoos
Small, minimal coffee tattoos are another great way to showcase your love for this perfect black beverage on your body without calling too much attention to it.
A small bean tattoo is an obvious choice due to its size, but these tiny cup tattoos are kind of adorable as well.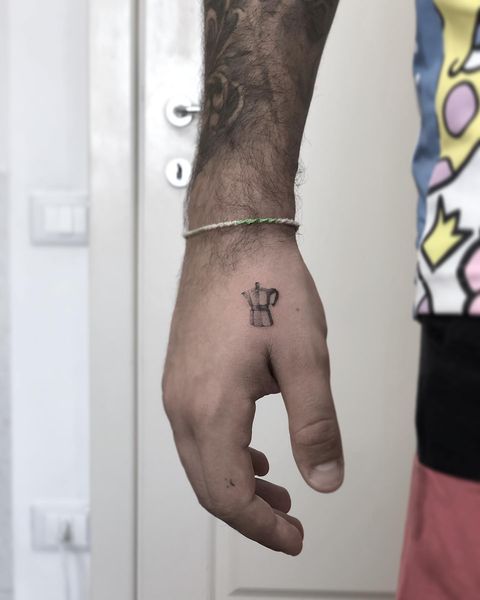 Latte Art Tattoo
I'm a latte guy myself, and always appreciate when a barista can manipulate foam into a milky masterpiece. Lattes and art go just as well together as coffee and tattoos.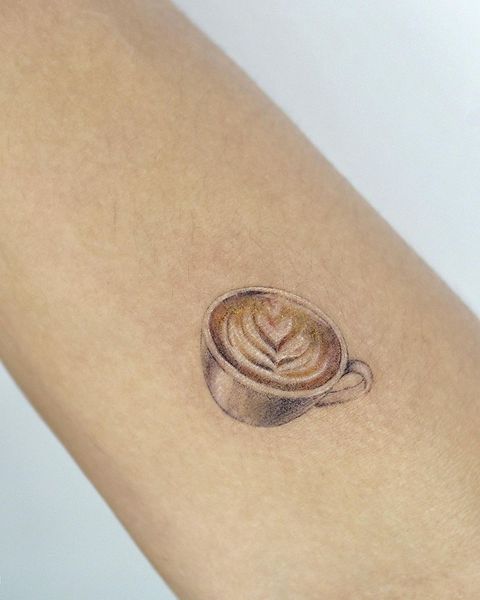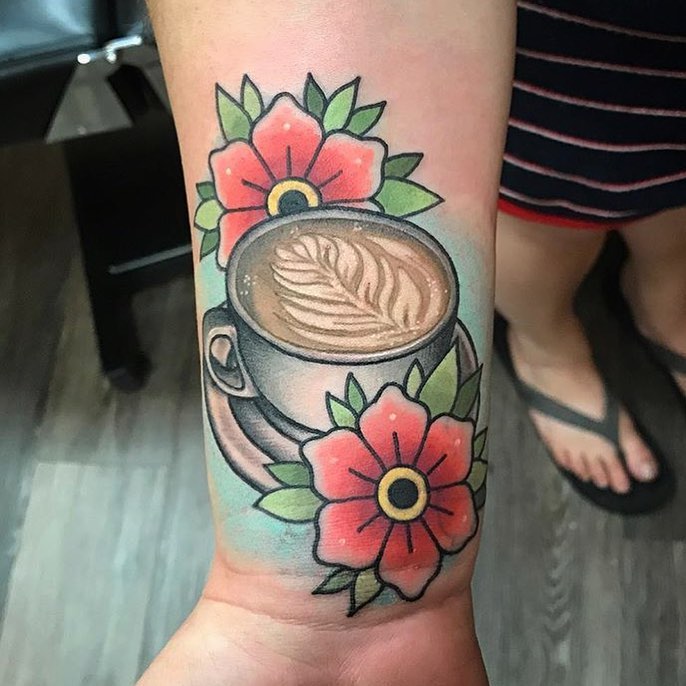 Matching Coffee Tattoos
If you've got a partner or friend that's just as obsessed with coffee as you are, what better way to symbolize it than to get a matching tattoo? I couldn't find too many of these out there, but the possibilities are endless.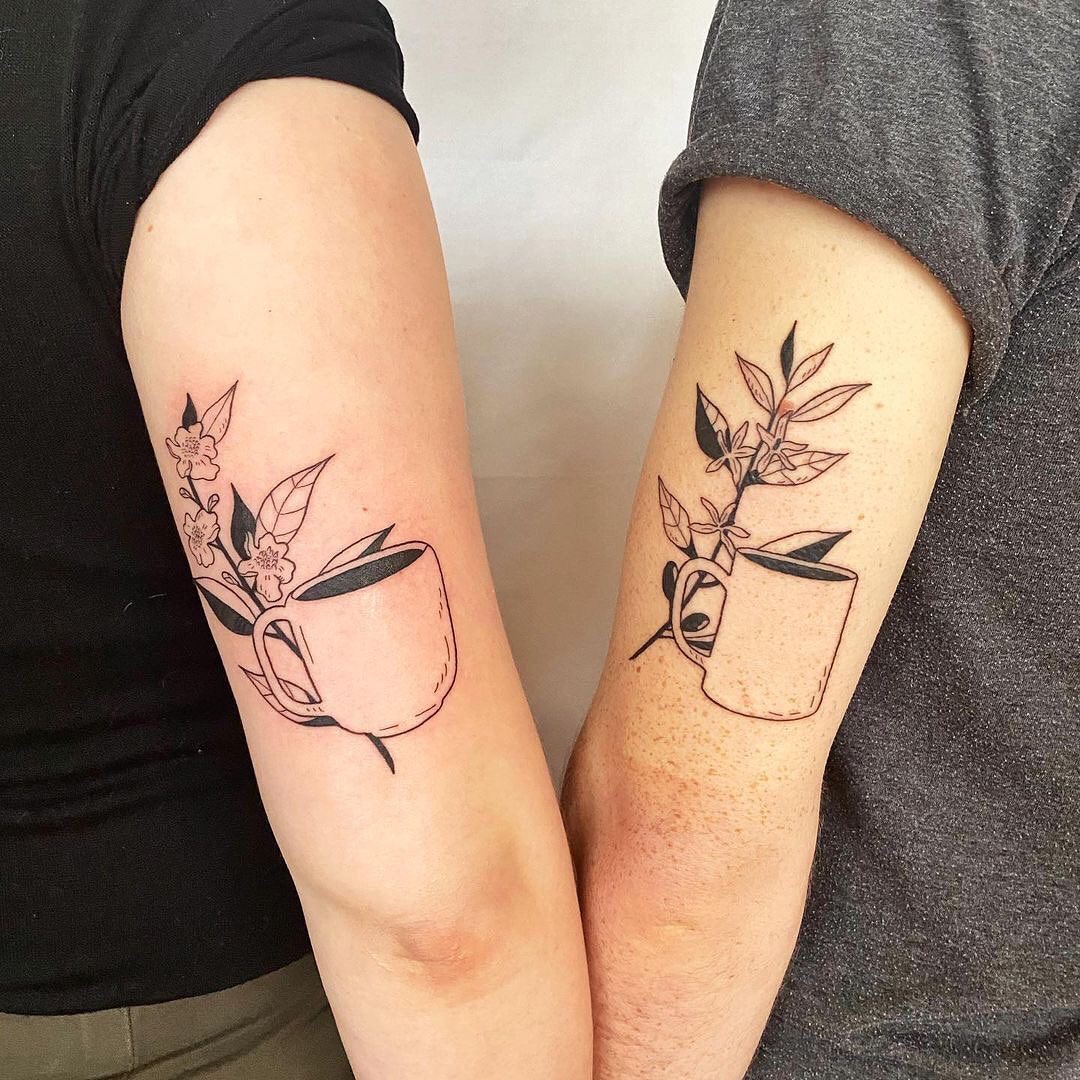 FAQ
Should you drink coffee before getting a tattoo?
A small amount of caffeine shouldn't matter, but you don't want to be having enough where you start to feel the shakes and restlessness.
Summary
As you can see, there are so many styles and subjects you can look into with coffee tattoos. I only scratched the surface here, but hopefully it inspired you enough to get one yourself.