Diablo, a captivating and intense series developed by Blizzard Entertainment, has left a compelling mark on the gaming industry. The game's intriguing narrative, mysterious characters, and captivating art style have inspired fans worldwide to express their love for the series through unique body art. Diablo tattoos are a popular choice for fans, allowing them to carry a piece of the game's rich lore and iconic imagery with them wherever they go.
The History of Diablo
Diablo, first released in 1996, is a series of action role-playing games that takes players on a journey through a dark fantasy world. The game is set in the fictional Kingdom of Khanduras and follows the story of heroes who aim to defeat Diablo, the Lord of Terror. Over the years, the Diablo series has expanded to include several sequels and expansions, each adding to the game's lore and introducing new characters and challenges.
Diablo Characters
The Diablo series is known for its memorable characters, each with their own unique abilities and backstories. Characters like the Barbarian, Necromancer, and Demon Hunter have become iconic figures within the game's universe. These characters often serve as inspiration for Diablo tattoos, allowing fans to showcase their favorite heroes or villains.
Diablo 4: The Latest Installment
The latest installment in the series, Diablo 4, continues the legacy of the franchise. The game introduces new characters and brings back some fan favorites, all while offering a fresh and immersive gaming experience. Diablo 4 tattoos are already starting to appear, with fans eager to commemorate the game's release with new ink.
Diablo Tattoo Ideas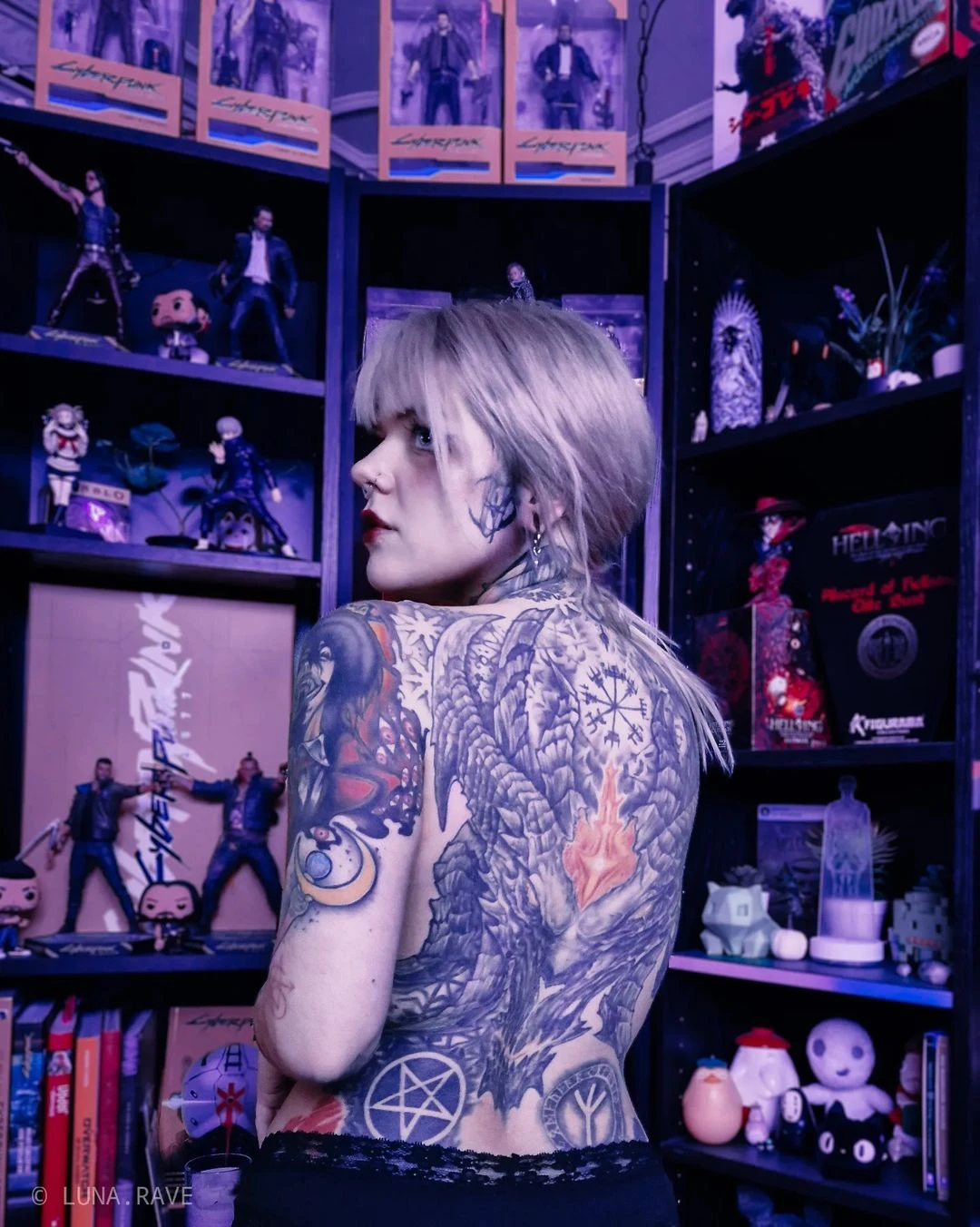 Diablo Tattoos: Art Styles and Designs
Diablo tattoos can be done in a variety of art styles, from traditional to neo-traditional, blackwork to color, and everything in between. The choice of style often depends on the design and the individual's personal preference. Some fans opt for detailed portraits of their favorite characters, while others prefer symbolic tattoos featuring iconic elements from the game, such as the Diablo logo or specific in-game items.
Related Articles
If you're interested in video game tattoos, you might also enjoy these articles:
Conclusion
Diablo tattoos are a testament to the game's impact on its fans. They serve as a personal tribute to a game that has provided countless hours of entertainment and a rich, immersive world to explore. Whether you're a long-time fan of the series or a newcomer drawn in by Diablo 4, a Diablo tattoo is a unique way to express your love for this iconic game.