Spiritfarer is a beautiful little game released in 2020 about dealing with death.
You act as a guide, taking on the role of bringing people to the afterlife when their time has come to leave this earth. Along the way, you meet friends, build a boat to explore the world, and contemplate morality.
It's a relaxing game with surprisingly emotional moments that are hard to forget even after the game is complete.
In fact, it's so hard to forget that people have been getting Spiritfarer tattoos ranging from the breathtaking scenery in the game to their favorite characters. It's a perfect theme for those not only wanting to remember the game but to memorialize the ones they've loved and lost.
Here are some of my favorites.
1. Stella and Daffodil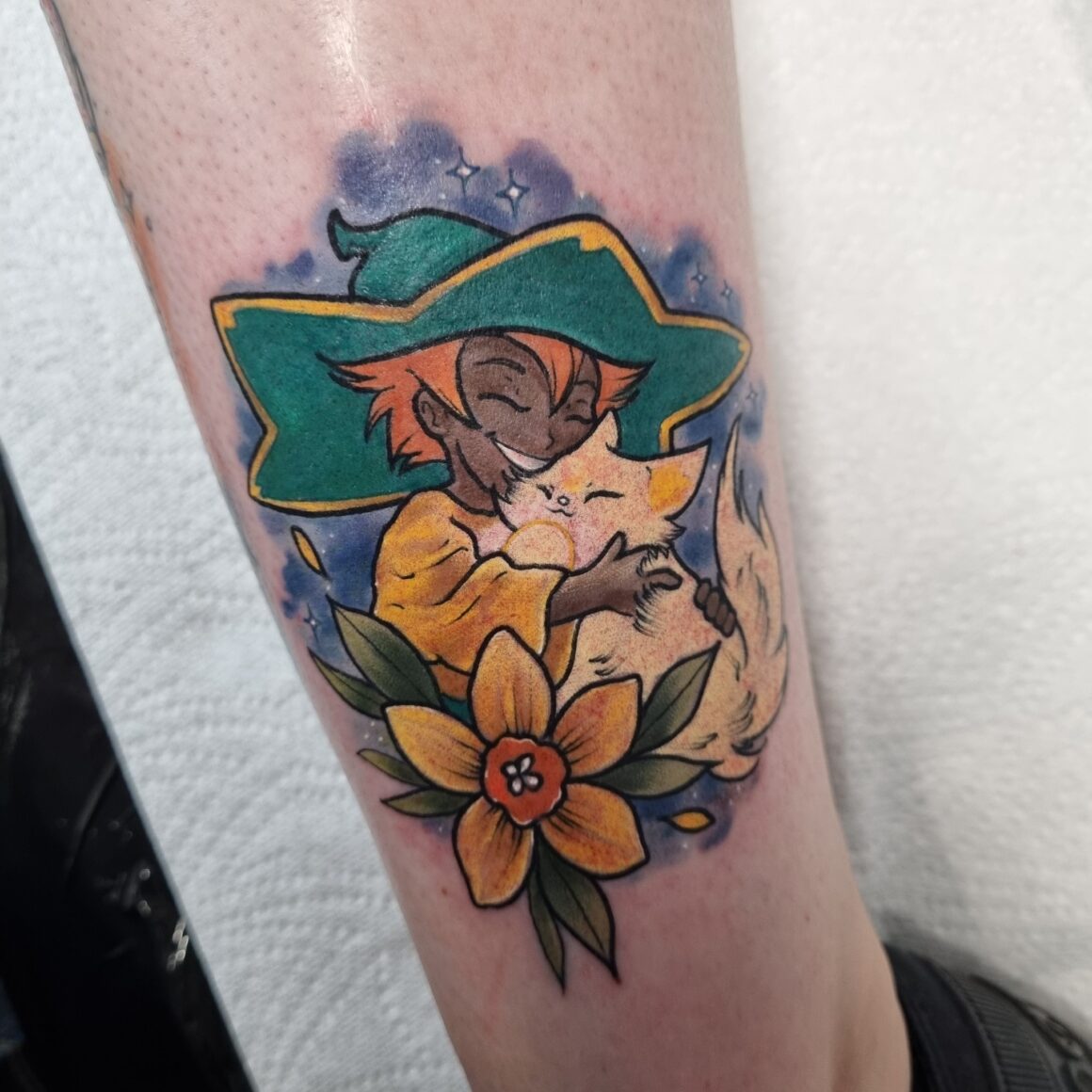 I ran across this on Twitter and had to add it to the list. It's a colorful piece showing off our main protagonist giving one of many hugs to her favorite animal.
2. Red Everdoor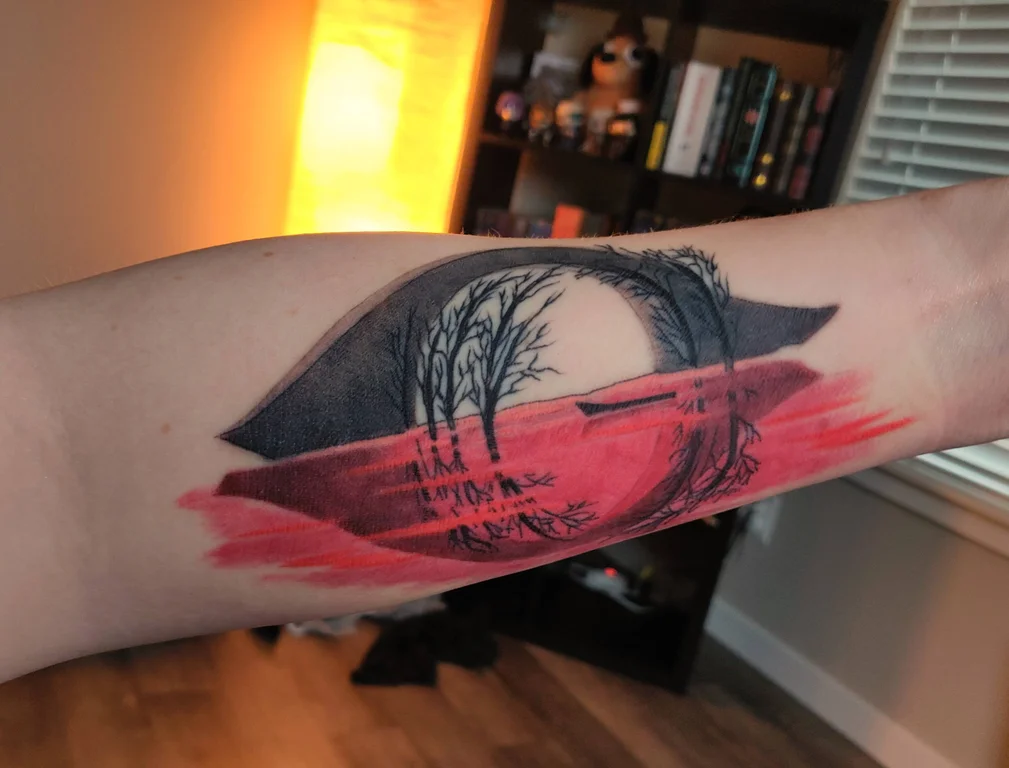 This is a beautiful take on one of the most iconic settings in the game: the everdoor. It also has a deeper meaning, according to the Reddit user that had it done.
Got this to memorialize my cat, who was diagnosed with a stomach tumor the same week this came out and passed shortly after. We spent every day curled up together, playing this game, and it was a huge part of my grieving process.

theunithasasoul
3. Charon tattoo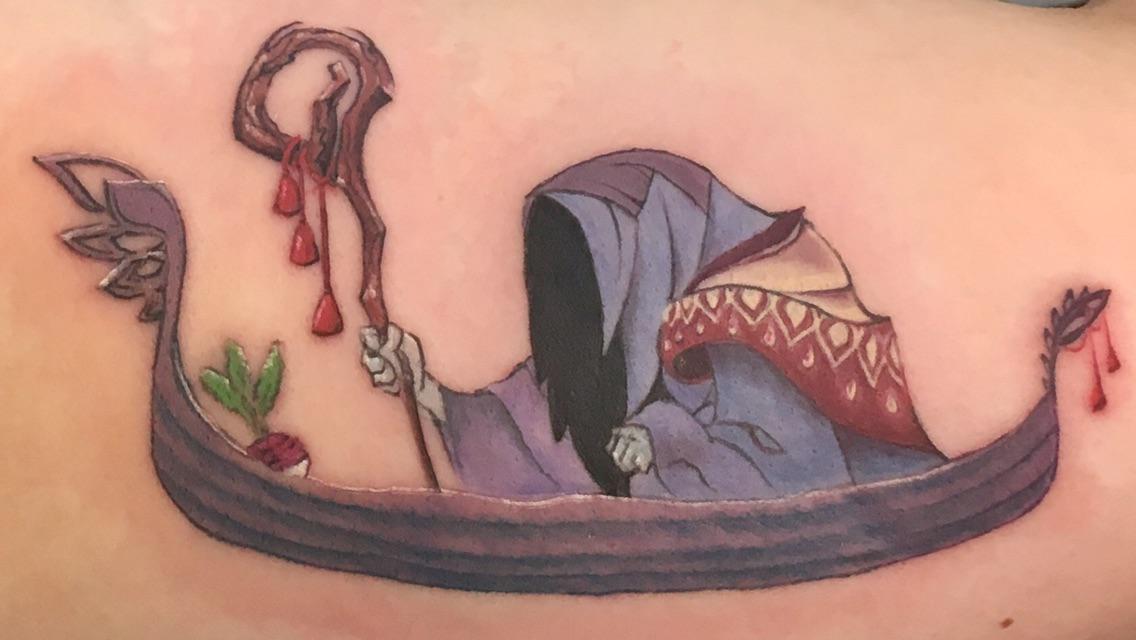 Charon was the original Spiritfarer in greek mythology, before appointing Stella to take over his role at the beginning of the game.
You may have noticed the turnip in the boat, and it turns out there is a specific reason why it's there.
I am a vet nurse and I was taking care of this 1 day old baby wild rabbit literally day and night. Feeding it every 2-3h, making sure it was warm enough. Until he sadly passed away in my arms. His name was turnip.

As a vet nurse my goal in life is to save animals which I do. But often we have to accompany spirits to the bridge. Turnip's death affected me the most so he will forever live on my boat.

bonnetdane
4. Detailed Everdoor Tattoo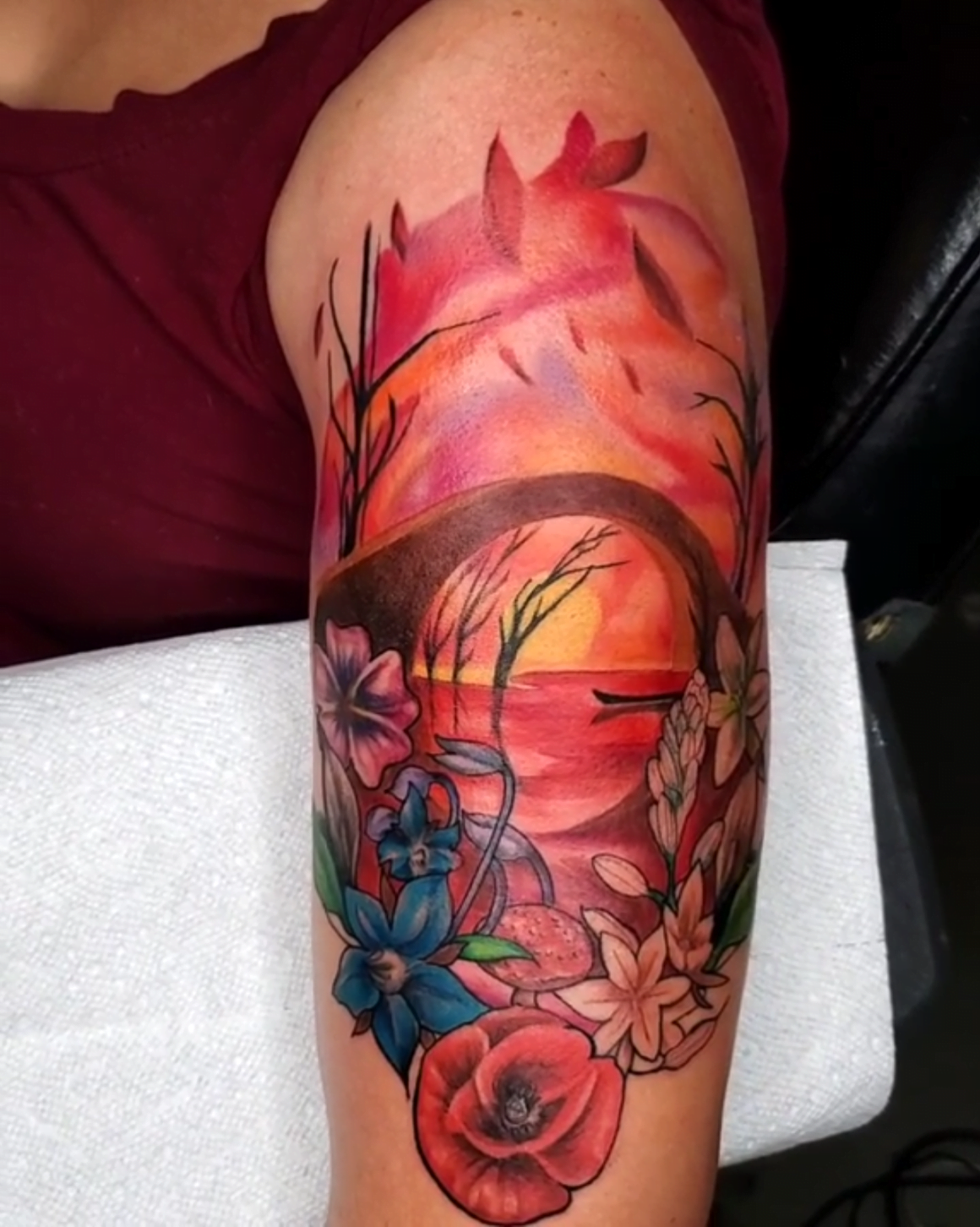 Here's another stunning take on the everdoor, with some flower details to frame the scene. I like these scenes because it doesn't need any familiarity with the game to enjoy it.
Make sure the check out the source of this one; it'll show a full video of the whole thing. The tattoo artist is Jarel INK in Colorado Springs.
5. Stanley Spiritfarer Tattoo
Stanley is a curious little character and is loved by everyone in the series. His character depicts an 8-year-old boy dealing with a life-threatening illness and leaves a lasting impression on both Stella and the player.
6. Abstract Hades Spiritfarer Tattoo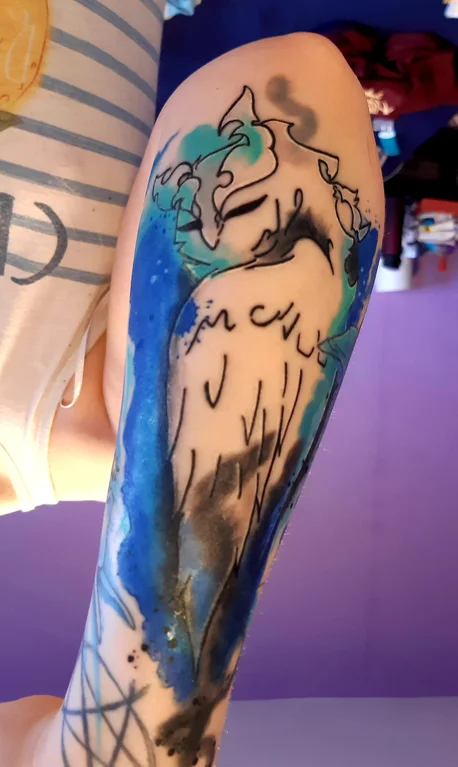 I love the take on this character with its sketchy, abstract outline and a lovely splash of blue and teal.
Hades has a pivotal role in Stella's experience, revealing her memories throughout the game.
7. Alice Spiritfarer Tattoo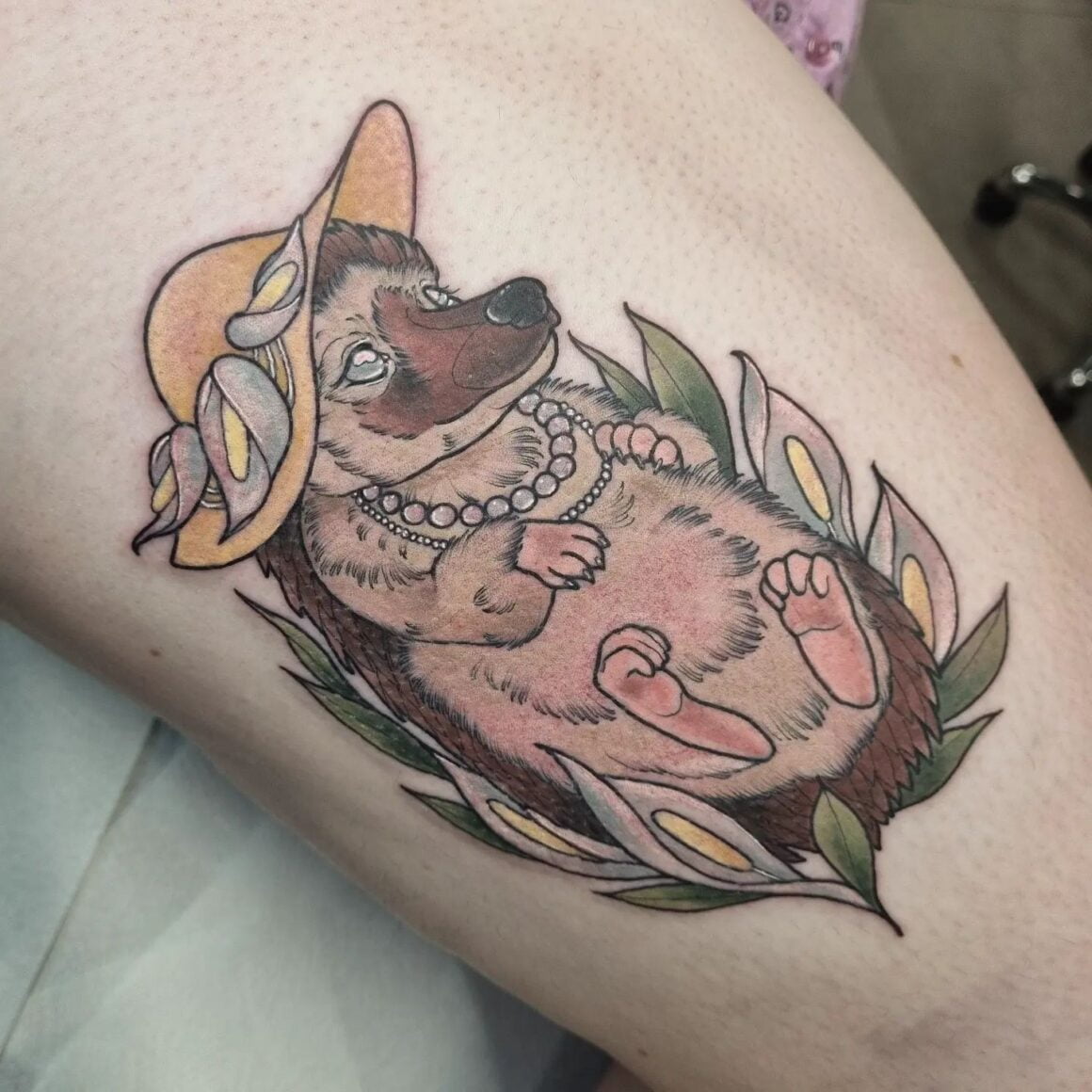 Alice is a sweet little hedgehog that you meet near the start of the game. She represents a stay-at-home mom that loved to travel and talk fashion but was diagnosed with dementia in her later years.
I love all the little details in this piece, from her flower-adorned hat to her pearl jewelry.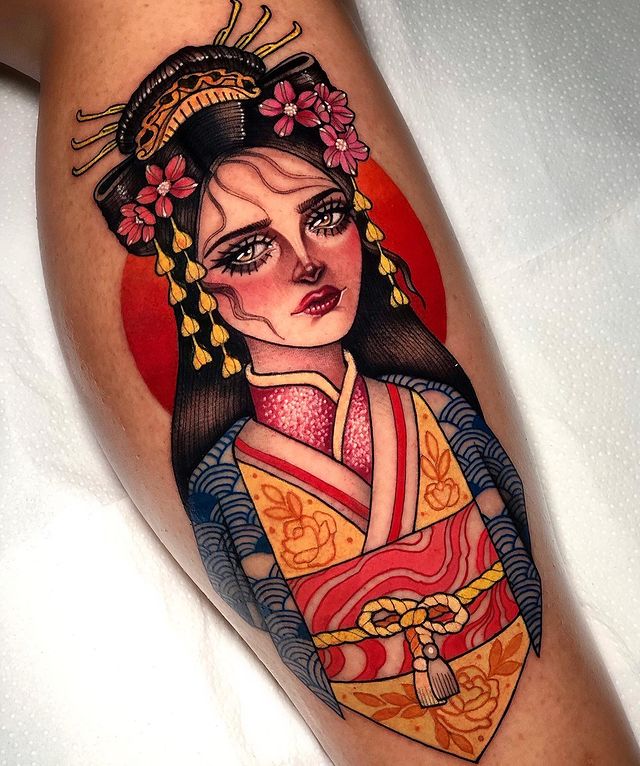 8. Gwen Spiritfarer Tattoo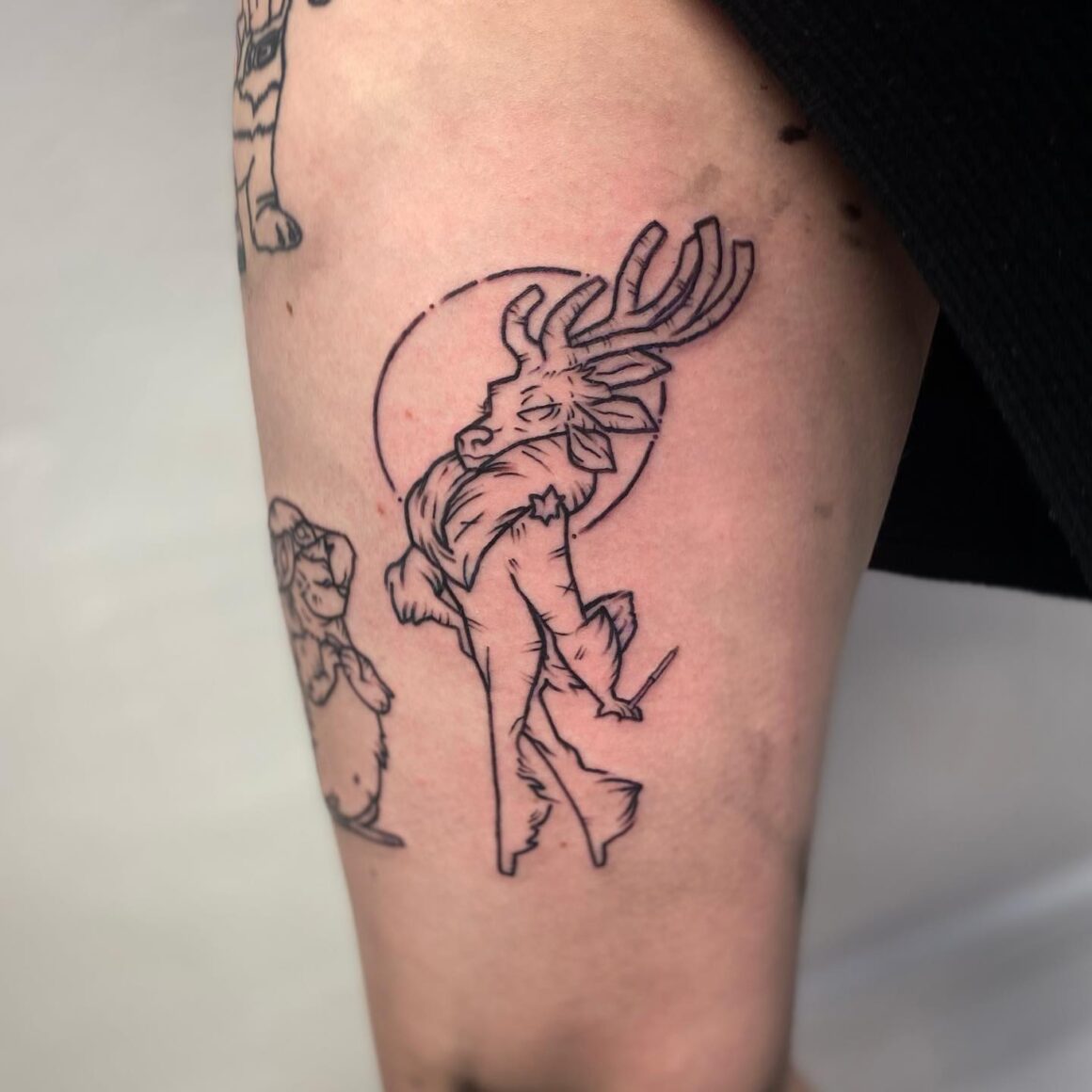 Gwen is the first character Stella meets in the game, and we eventually learn that she was raised in a pretty dysfunctional family. Her character happened to have a pretty bad smoking habit and was dealing with lung cancer in her later life.
I like how graceful she looks in this simple line art tattoo, standing high with her characteristic cigarette in her hand.
9. Everdoor Card Tattoo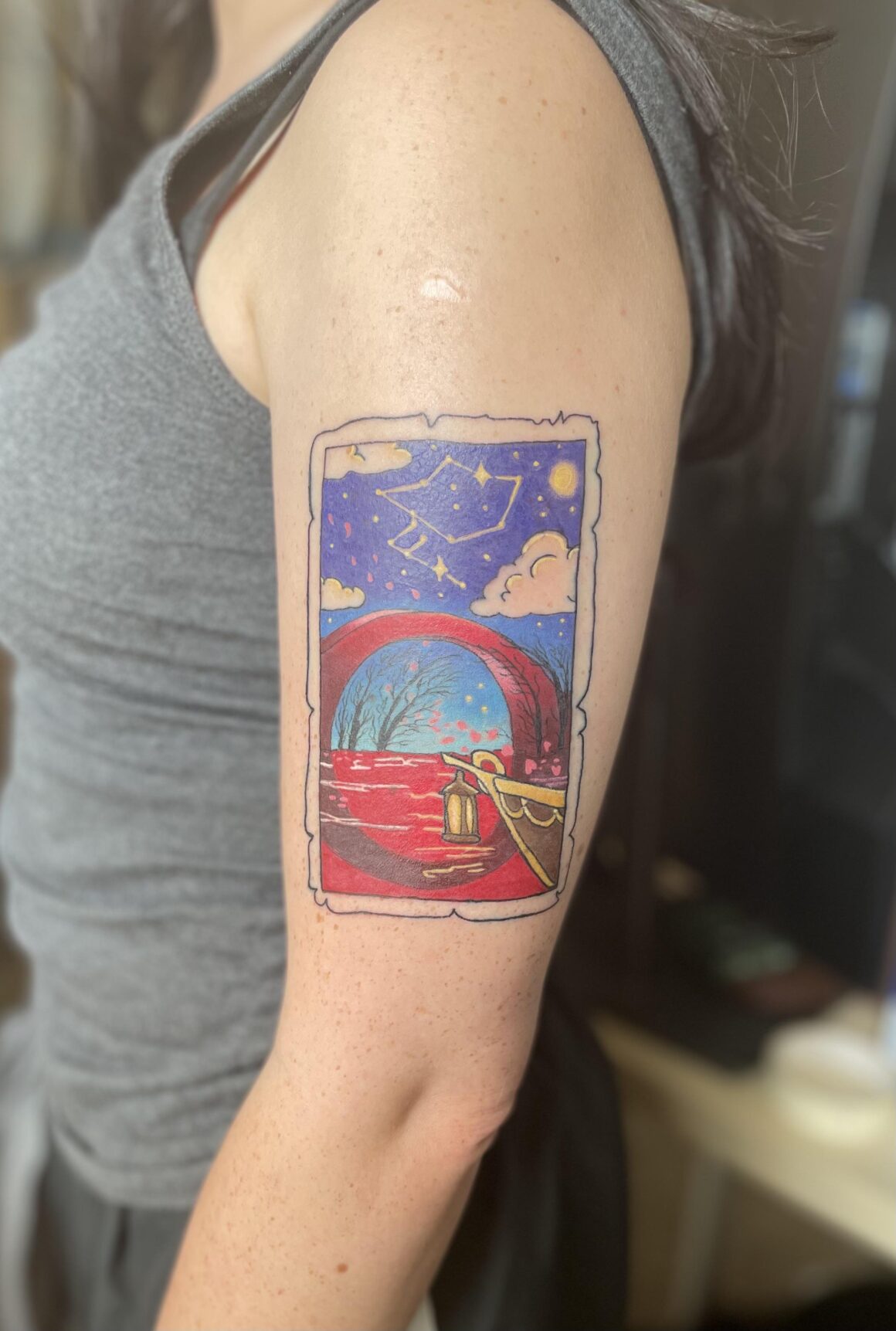 The way this artwork frames the serene setting of the everdoor inside of a tattered card is perfect. It looks like a window into a new world.
The constellation in the sky and reflection of the everdoor in the water are great little touches.
10. Stella Flying Tattoo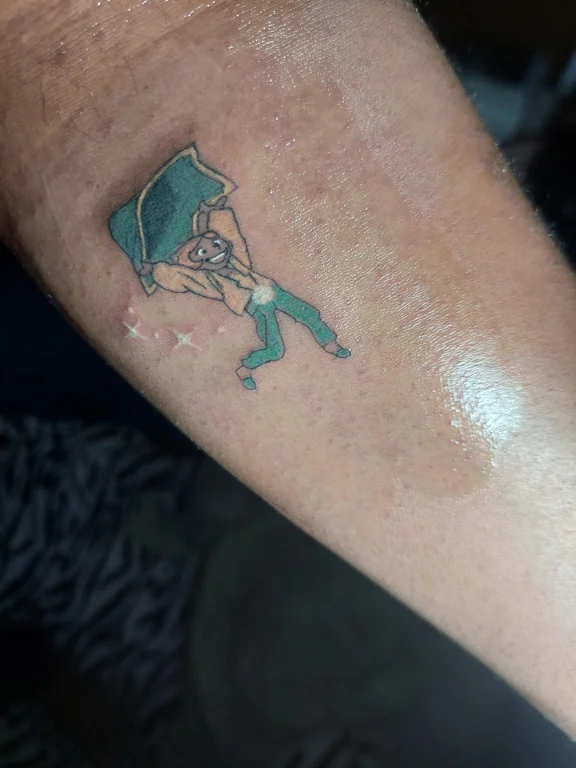 We couldn't have this list feel complete without a tattoo of Stella doing her trademark glide while holding her hat. I like how small this tattoo is, and the white ink is a surprising yet nice touch!
11. Astrid Spiritfarer Tattoo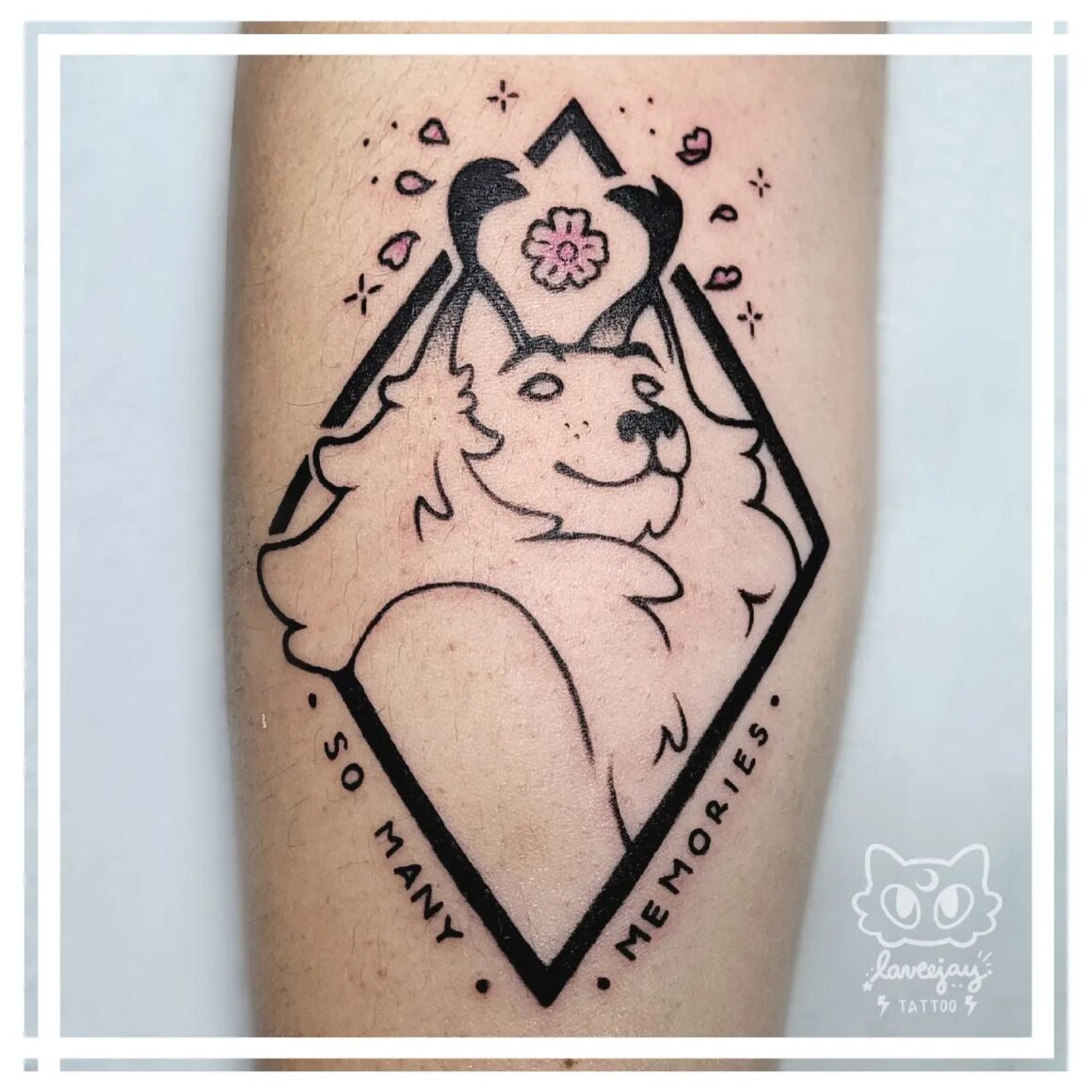 This design feels much different than the rest based on the direction from the artist. Instead of a scene from the game, we get this little line art portrait of Astrid in a simple diamond shape.
12. Atul Spiritfarer Tattoo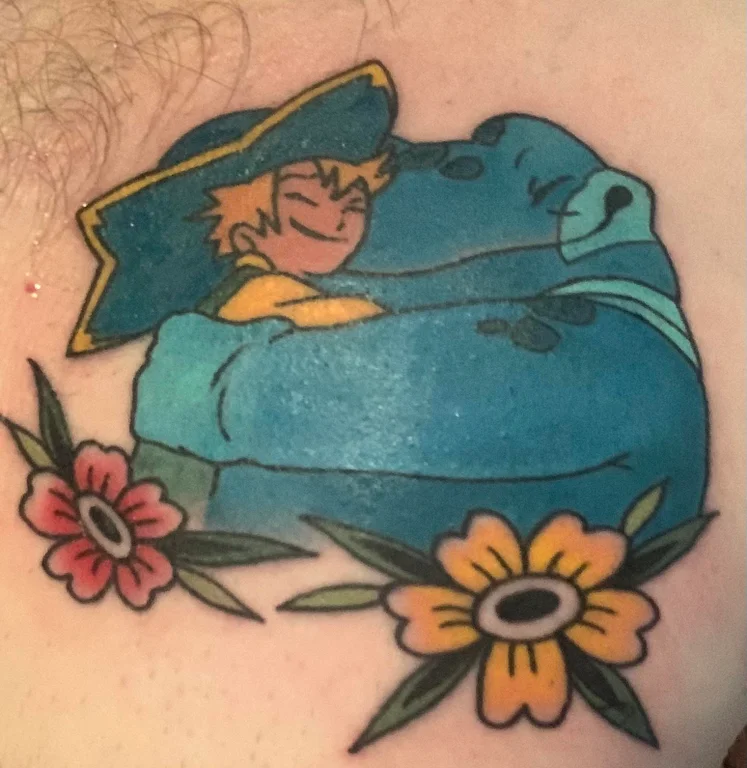 Atul is a fun, meal-loving character that can't resist a hug from Stella. His relationship with Stella was special, acting as a mentor while she took on the hard task of delivering her friends to the afterlife.
13. Stella & Daffodil Portrait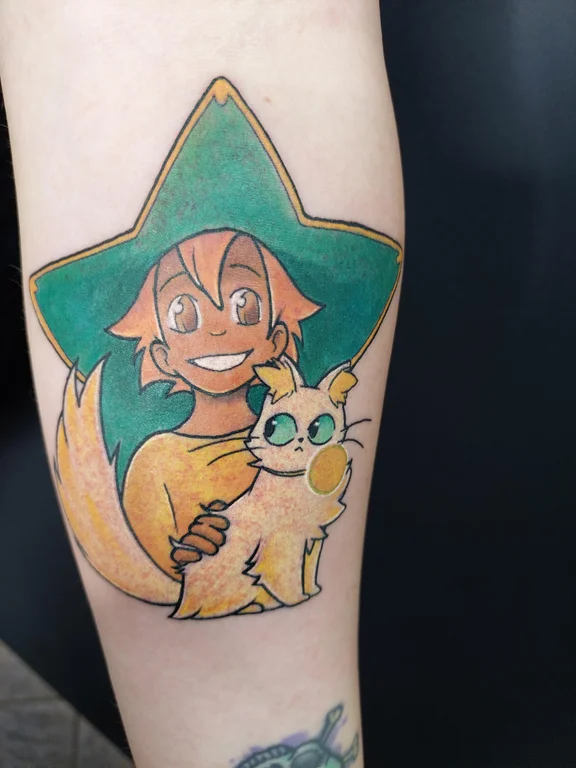 To finish off this list, we get Stella and her big smile posing with a rather skeptical-looking Daffodil. She was the family cat, and joined Stella on her move to Montreal.
Summary
I hope you've enjoyed this selection of Spiritfarer tattoos, and I'm always looking for more to add. If you've got one you'd like to showcase, please contact us with a photo and description and we'll include it on this list.
If you're looking for other game-related tattoos, be sure to check out our God of War, Cyberpunk, Princess Peach, and Witcher tattoo selections.