Dark Souls is one of my favorite games, and one of the most relieving feelings in the game is discovering a bonfire after barely escaping death.
You sit down, rest, refill your health and estus, level up, then take a deep breath and continue to forge onwards.
I was looking around for some tattoo inspiration and noticed that Dark Souls Bonfire Tattoos seem to be getting more and more popular.
I spent a few hours searching for some of my favorites, and I ended up with this list of tattoos ranging from minimal, to realistic, to flash and everything in between.
Enjoy, and praise the sun.
Dark Souls Bonfire Tattoo Ideas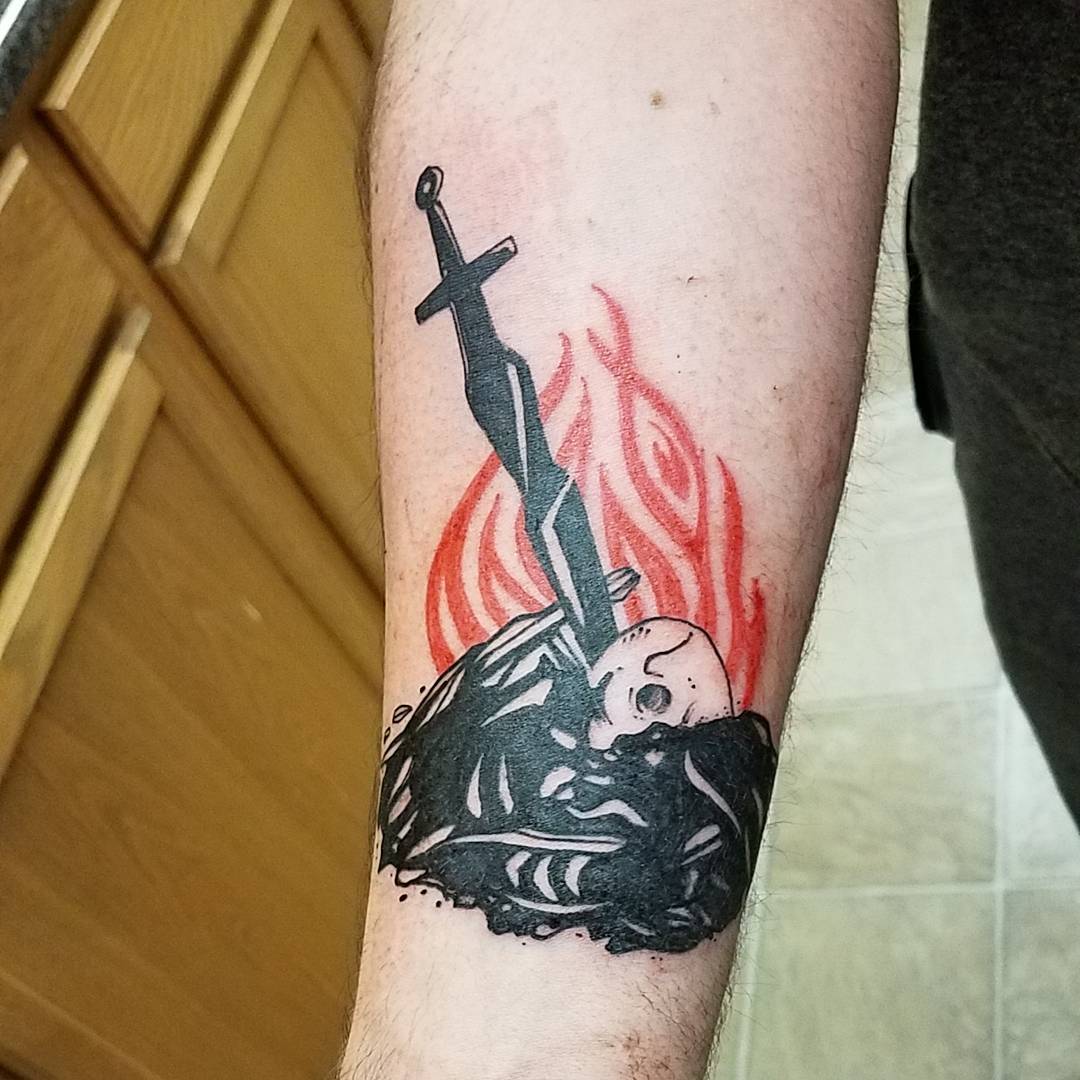 Frequently Asked Questions
What does a Dark Souls Bonfire Tattoo mean?
Not only does this tattoo represent a love for this series, but it also signifies a resting place after overcoming challenging moments.
Summary
If you're looking for inspiration for your next tattoo, I hope something in this list helped point you in the right direction.
If you're looking for more video game tattoos, I recommend checking out:
20 Epic God of War Tattoos to Prepare You For Battle
21 Princess Peach Tattoos To Showcase Your Love of Mario
13 Thoughtful Spiritfarer Tattoos To Reflect On
51 Hollow Knight Tattoos to Adore Before Silksong is Released