Attack on Titan has captivated fans worldwide with its intense storylines, unforgettable characters, and striking visual style. As a result, many fans have chosen to express their love for the series through tattoos, ranging from intricate depictions of their favorite characters to symbolic representations of the show's themes.
In this article, we'll explore the world of Attack on Titan tattoos, discussing popular designs, their meanings, and tips for choosing the perfect tattoo.
Attack on Titan: A Brief Overview
The Struggle for Survival
Attack on Titan, also known as Shingeki no Kyojin, is a manga series created by Hajime Isayama. The story takes place in a world where humanity is on the brink of extinction due to giant humanoid creatures known as Titans, which devour humans. To protect themselves, the remaining humans have built massive walls around their last stronghold. The series follows Eren Yeager, his adoptive sister Mikasa Ackerman, and their friend Armin Arlert as they join the military to fight against the Titans and uncover the truth behind their existence.
Popular Attack on Titan Tattoo Designs
Inked Titans and Heroes
There's a wide array of Attack on Titan tattoo designs to choose from, featuring beloved characters, iconic symbols, and dramatic scenes from the series. Here are some of the most popular designs:
Characters: Tattoos featuring Eren, Mikasa, Armin, Levi, or other characters from the series are common choices for fans who want to showcase their favorite heroes.
Titans: Tattoos depicting various Titans, such as the Colossal Titan, Armored Titan, or Female Titan, can make for striking and powerful designs.
Wings of Freedom: The emblem of the Survey Corps, a pair of wings with a shield at the center, is a popular design for those who identify with the group's dedication to exploring the world beyond the walls and fighting for humanity's survival.
Scenic Tattoos: Some fans choose to capture memorable scenes or locations from the series, such as the walls surrounding humanity's last stronghold or the basement where Eren discovers his father's secrets.
Minimalist Designs: For those who prefer a subtler tribute to the series, minimalist tattoos featuring symbols like the key to Eren's basement or the numbers representing different military branches can be a great choice.
Meanings Behind the Tattoos
Ink with Purpose
Attack on Titan tattoos often carry deeper meanings and personal significance for the wearer. Here are some common themes and meanings behind these tattoos:
Strength and Resilience: The series' characters display incredible strength and determination in the face of adversity, making their tattoos symbolic of resilience and the power to overcome challenges.
Freedom and Exploration: The Wings of Freedom emblem represents humanity's desire to explore the world beyond the walls, making it a symbol of adventure and the pursuit of knowledge.
Unity and Loyalty: The bonds between characters in Attack on Titan are deep and unwavering, with many displaying loyalty and camaraderie in their fight for survival. Tattoos featuring these relationships can symbolize unity, friendship, and devotion.
Mystery and Discovery: With its many plot twists and secrets, Attack on Titan tattoos can represent the intrigue of uncovering hidden truths and solving mysteries.
Courage and Sacrifice: The characters in the series often face seemingly insurmountable challenges, yet they continue to fight for the greater good. Tattoos inspired by these moments can symbolize bravery and selflessness.
Popular Places for Attack on Titan Tattoos
Showcasing Your Ink
The location of your Attack on Titan tattoo can be just as important as the design itself. Here are some popular body placements for these tattoos:
Forearm: The forearm offers a visible canvas for displaying intricate designs, making it an ideal location for character tattoos or the Wings of Freedom emblem.
Bicep: The bicep provides a more discreet location for Attack on Titan tattoos, allowing you to cover them with clothing when desired.
Calf: The calf has ample space for detailed designs, such as scenes from the series or larger Titan tattoos.
Back: For more elaborate Attack on Titan tattoos, the back provides a spacious canvas for intricate artwork, like full character portraits or dramatic battle scenes.
Ankle or Wrist: Smaller, minimalist Attack on Titan tattoos can be placed on the ankle or wrist for a subtle yet meaningful tribute to the series.
Attack On Titan Tattoo Ideas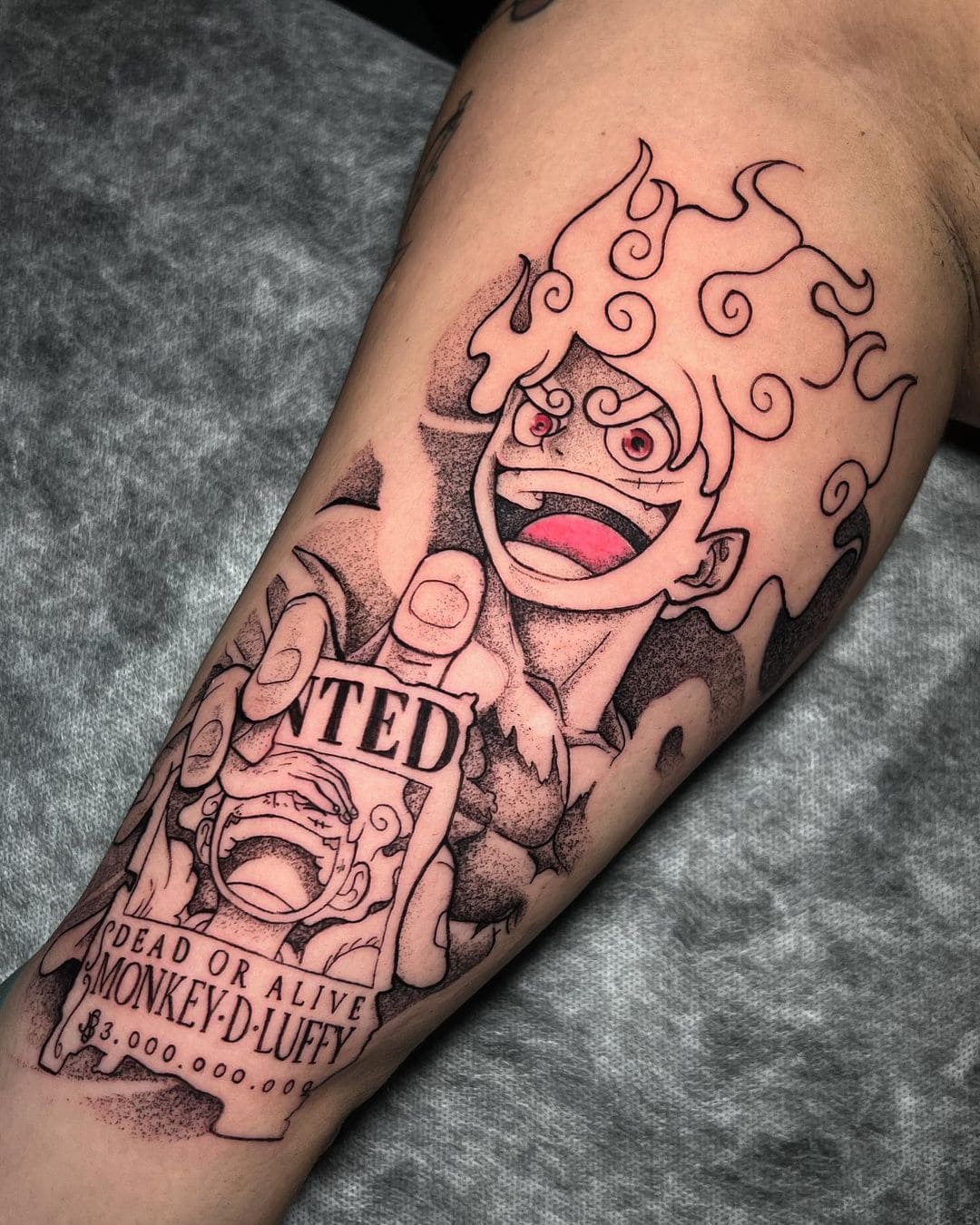 Things to Consider Before Getting an Attack on Titan Tattoo
Inking with Confidence
Before committing to an Attack on Titan tattoo, it's important to consider a few key factors:
Choose a design that resonates with you: Select a design that speaks to your connection with the series, whether it's a favorite character or a symbol that holds personal meaning.
Research and select a skilled tattoo artist: Find an artist experienced in the style you want and whose portfolio showcases their expertise in similar designs.
Consider the size and placement: Think about how visible you want your Attack on Titan tattoo to be and how it will fit with your existing tattoos or future body art plans.
Plan for aftercare: Proper aftercare is essential to ensure your tattoo heals well and maintains its vibrancy. Be prepared to follow your tattoo artist's aftercare instructions.
Remember that tattoos are permanent: While tattoo removal or cover-ups are possible, they can be costly and time-consuming. Be confident in your decision to get an Attack on Titan tattoo before proceeding.
Other Anime Tattoos
Expand Your Ink Horizons
If you're a fan of anime-inspired tattoos, don't miss out on these other captivating designs and ideas from popular series. Check out the articles below for more inspiration:
Summary
Whether you're a die-hard Attack on Titan fan or simply appreciate the series' artistry and themes, an Attack on Titan tattoo can be a powerful and personal expression of your connection to this gripping story. With a wide variety of designs to choose from, you're sure to find the perfect tattoo to showcase your love for this iconic series.