Kurama tattoos have captured the imagination of Naruto fans worldwide. If you're unfamiliar with Kurama, we've got you covered! In this article, we'll dive into the world of Naruto and explore the significance of Kurama, as well as why it has inspired so many awe-inspiring tattoo designs. Let's jump in!
Who is Kurama?
Kurama, also known as the Nine-Tails, is a powerful tailed beast in the Naruto universe. This gigantic, fox-like creature possesses immense chakra and is sealed within the series protagonist, Naruto Uzumaki. Throughout the series, Kurama and Naruto develop a deep bond, and Naruto learns to harness the Nine-Tails' power to become an even stronger ninja.
Why Kurama Tattoos?
So, what's the appeal of Kurama tattoos? For Naruto fans, it's a way to express their love for the series and its unforgettable characters. Kurama is an iconic symbol of strength, resilience, and the power of friendship. By getting a Kurama tattoo, fans can embody these traits and proudly display their connection to the Naruto universe.
Popular Kurama Tattoo Designs
If you're considering a Kurama tattoo, here are some popular designs to inspire you:
Kurama Silhouette: A striking silhouette of the Nine-Tails, showcasing its fierce and imposing presence.
Kurama and Naruto: A powerful depiction of the bond between Naruto and Kurama, often featuring the two characters side-by-side or Naruto in his Nine-Tails Chakra Mode.
Chibi Kurama: A cute and playful take on the mighty tailed beast, perfect for those who want a more lighthearted tattoo design.
Kurama Seal: The seal used to lock away Kurama within Naruto, representing control and the ability to harness great power.
Karuma Tattoo Ideas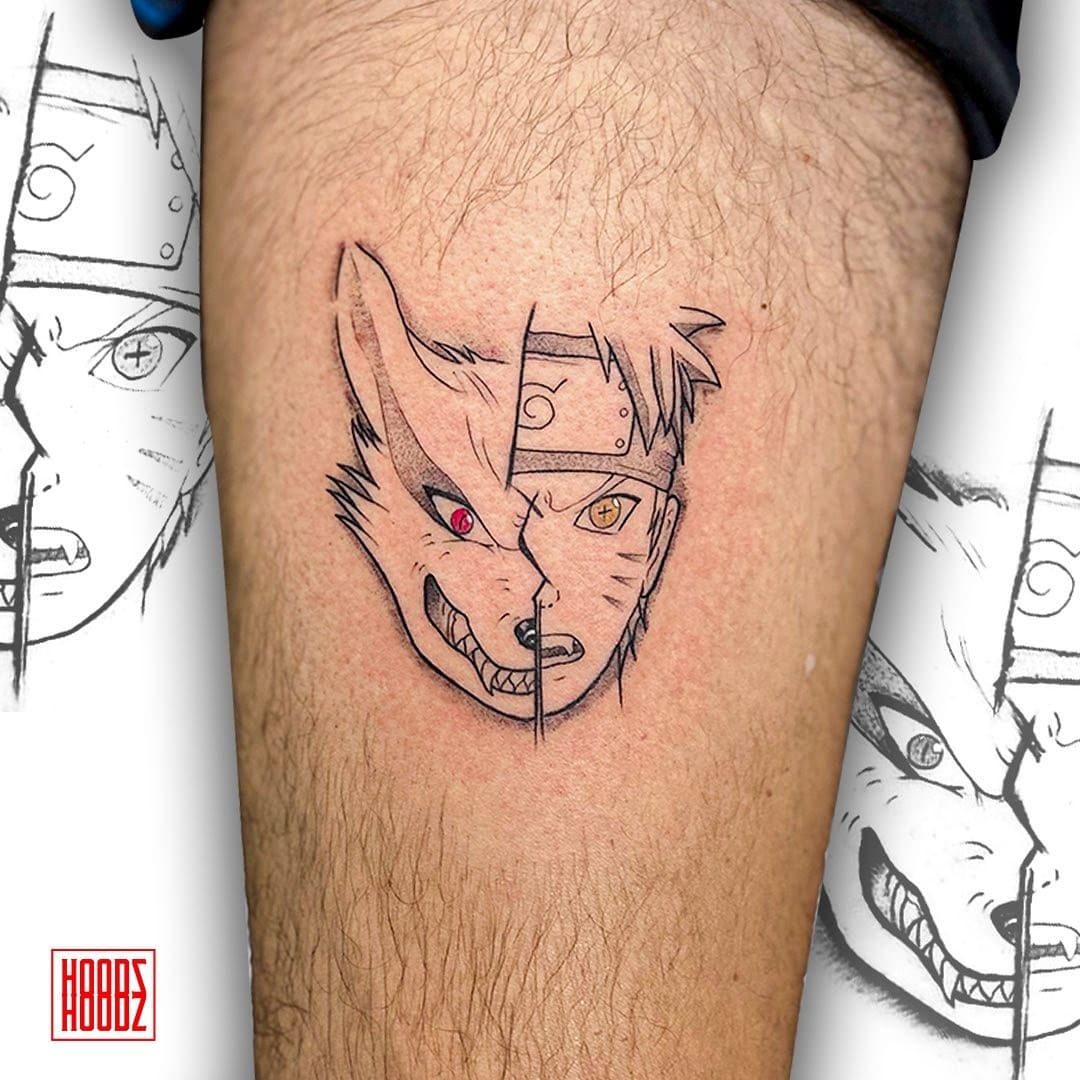 Related Tattoos and Articles
If you're a fan of Kurama and the Naruto series, you might also be interested in exploring other tattoo inspirations and resources. Here are some related articles that cover a range of tattoo ideas and artists who specialize in anime-inspired designs:
Whether you're looking for more anime and manga-inspired tattoos or simply seeking to expand your knowledge of the tattoo world, these articles offer a wealth of information and inspiration.
In Summary
Kurama tattoos allow fans of the Naruto series to embody the power and resilience of the legendary Nine-Tails. With various designs to choose from, you can find the perfect tattoo to showcase your love for this iconic character. Remember that a tattoo is a personal choice and should have meaning for the person who gets it. Embrace the spirit of Kurama and let your tattoo journey begin!