Sasuke Uchiha is one of the pivotal characters in the groundbreaking anime Naruto.
In the show, he's given a curse mark called the "cursed seal of heaven" by Orochimaru. This seal places him under the control of Orochimaru but so gives him the ability to become more powerful.
There are multiple stages to these curse marks, and the design changes depending on how far it has spread across the body. Depending on which curse seal it is, the design will vary accordingly, and the power will also vary.
Anime is a huge source for tattoos, so I wanted to go and find some of the best Sasuke curse mark tattoos out there.
Sasuke Curse Mark Tattoo ideas
Sasuke Face Tattoo
Here's the man Susuke himself, with the curse tattoo slowly spreading across his face. We're definitely in the later stage of the curse here.
Neck Tattoo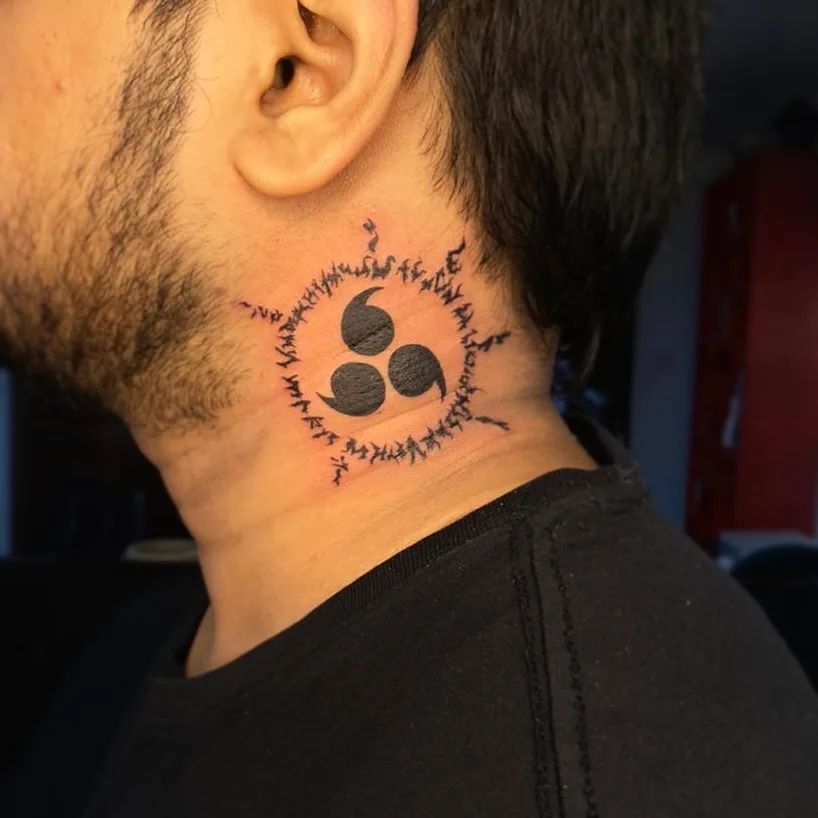 Neck tattoos are always a bold spot, and this curse mark on the side of this man's neck is no exception. Nice and bold!
Large Curse Back Tattoo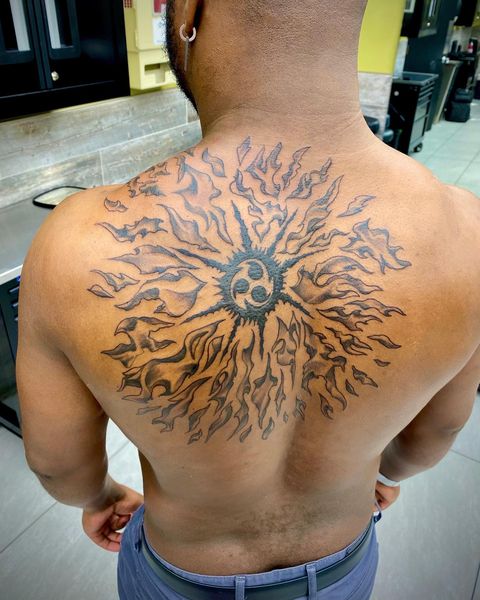 I really like this curse mark tattoo, as it's entering the next stage, making the design bigger than just the single mark. The back is a perfect place for this sort of tattoo, as the artist will have tons of space to work with.
Shoulder tattoo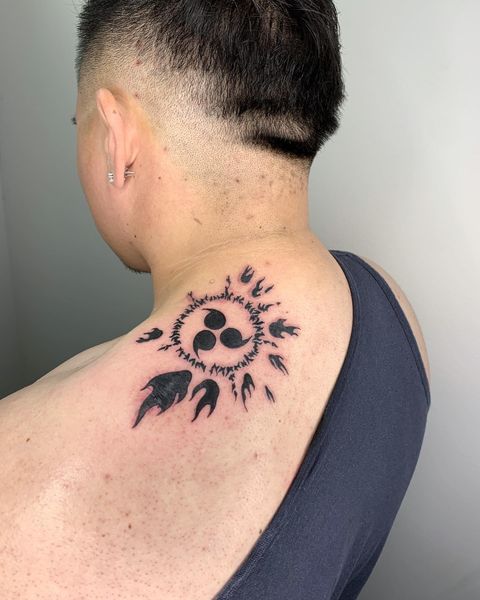 This is a great spot that want the tattoo near it's original location in the show, without it having to be visible all the time.
Curse Mark Shoulder Tattoo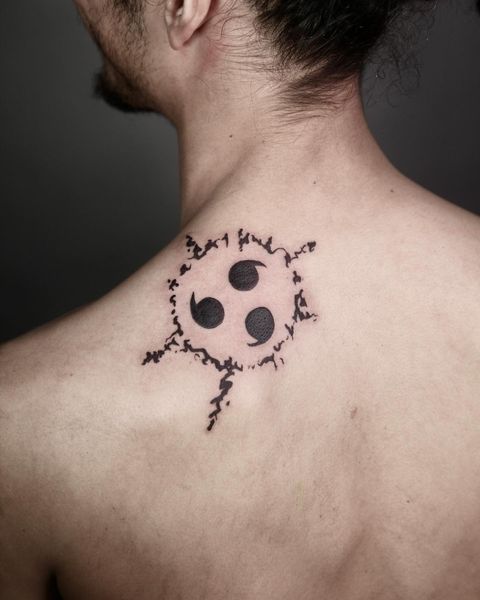 This design is a little more subtle than the curse mark above, but it's in a similar spot. Depending on what style and complexity you'd like, you can always keep it simple or request a more intricate design.
Curse Mark Shoulder Tattoo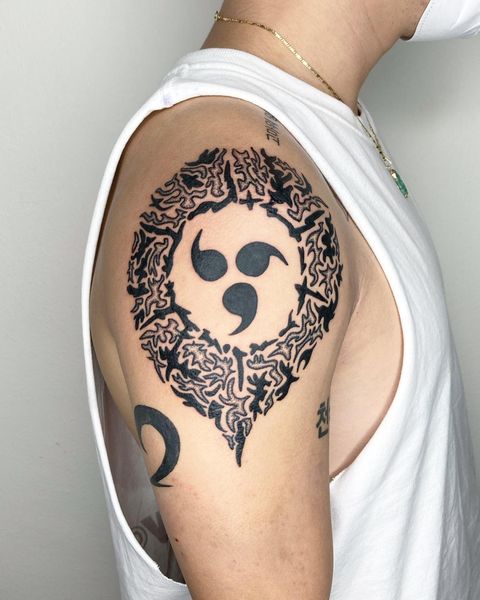 The design of this curse mark tattoo fits perfectly on the shoulder. The mark is the centerpiece, but the framing around it flows perfectly with the lines of the arm.
Half Back Curse Tattoo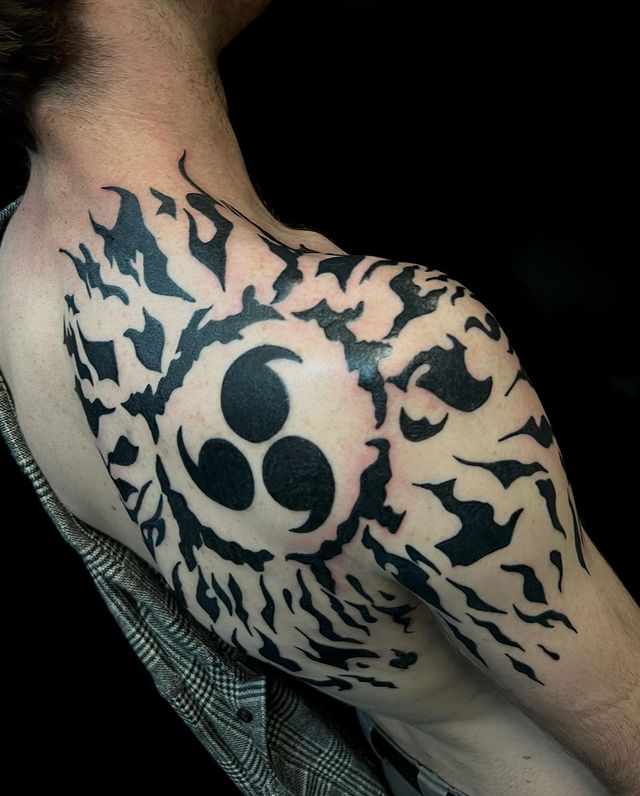 Whoa, this curse is definitely in one of its later stages based on how huge this back tattoo is! It almost has a tribal feel as the pattern expands from the center.
Minimal Sasuke Curse Mark Tattoo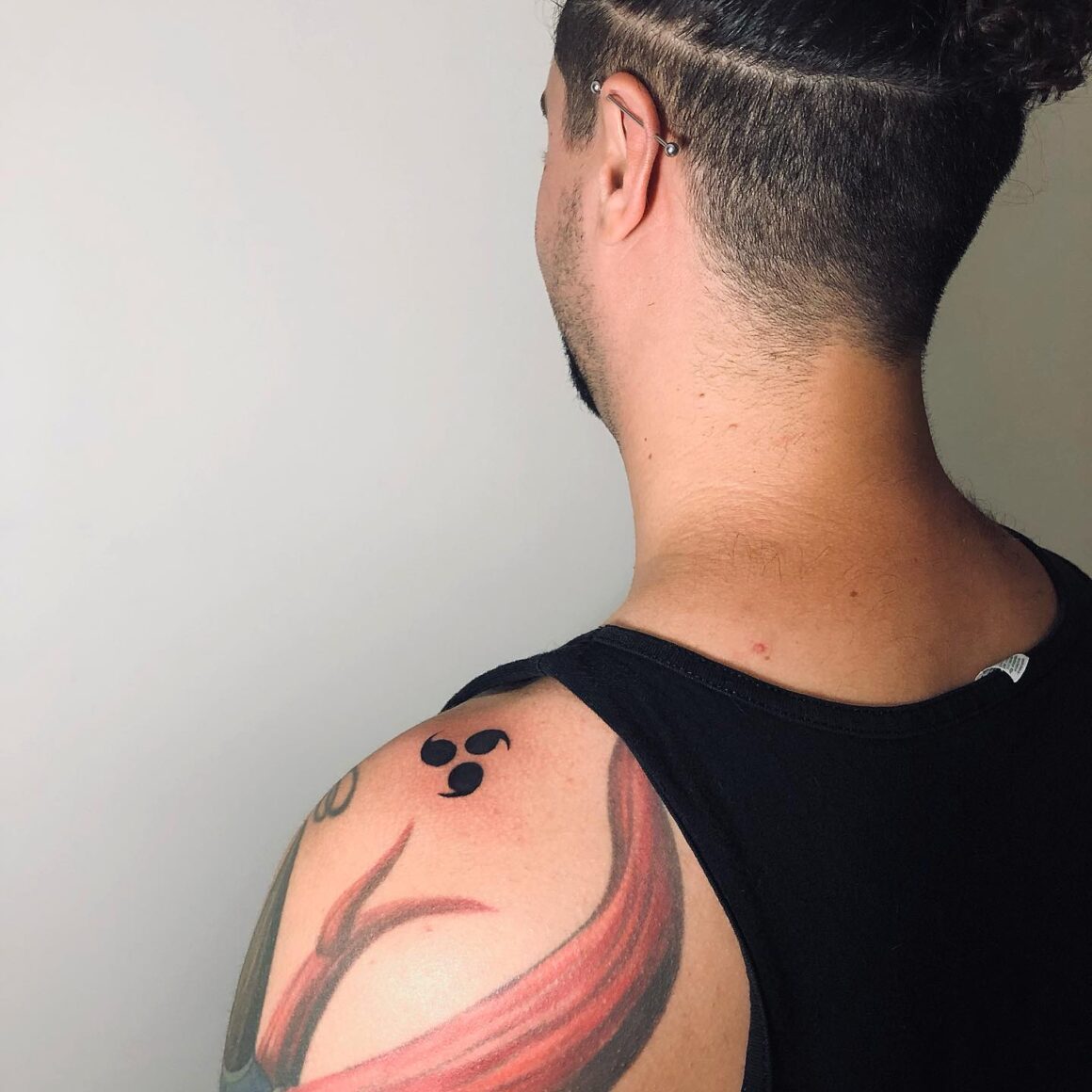 Looking for something a little more minimal? This curse tattoo is small and hidden away on the shoulder, but the design is still very bold with all that black ink.
Female Sasuke Curse Tattoo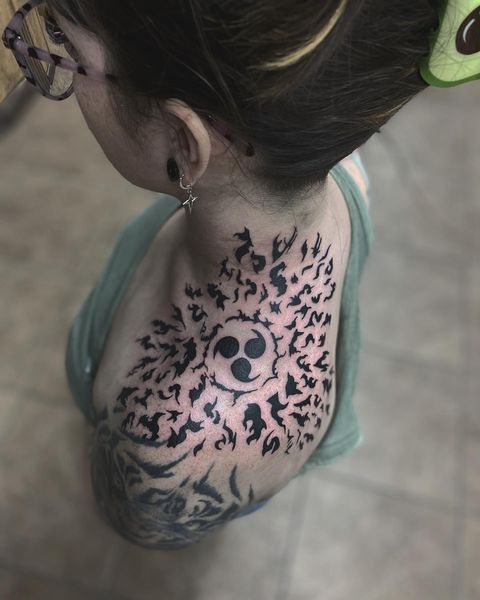 I had to get at least one lady on the list, and this was a great example.
Not only does this curse tattoo look like it matches the other tattoo on her arm, I like how it slightly peeks up her neck, hinting that there is much more below.
Curse in circle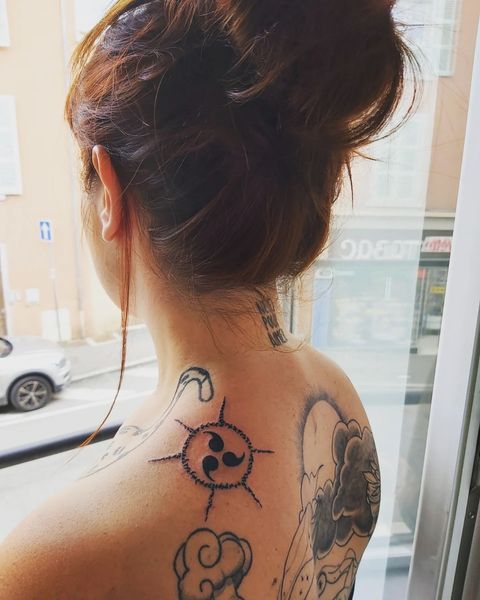 This design stands out because it's in a bit of a middle ground than the others in this list.
It's not completely minimal, but it's not large and expansive either. Just a small circular frame around the curse mark.
Sketchy Sasuke Curse Mark Tattoo
This one gets bonus points for its loose, sketchy style compared to the cleaner lines that are usually used with this tattoo. If there was a bit of red in there, it would almost fit in with the trash polka style!
Back of shoulder curse tattoo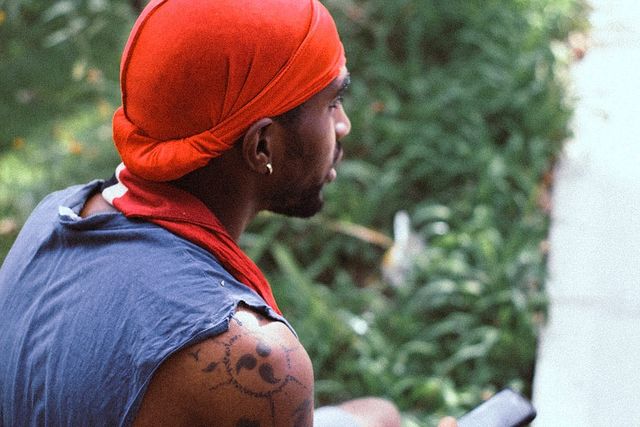 Last but not least, we have another curse mark tattoo with some small embellishments located on the back of this man's shoulder. A perfect spot to show it off while wearing a tank top.
Frequently Asked Questions
How did Sasuke get his curse mark?
Sasuke received his curse mark from Orochimaru, who gave it to him as a way to increase his power and help him get revenge on his older brother, Itachi.
The curse mark is a symbol of Orochimaru's influence over Sasuke, and it grants him access to powerful abilities that he wouldn't have otherwise.
However, the curse mark also has a dark side, as it slowly corrupts Sasuke and takes over his mind and body if he uses it too much.
What is the meaning of a curse mark tattoo?
A curse mark tattoo is a symbol of a person's association with a cursed power or entity. In the Naruto series, curse mark tattoos are given to people by Orochimaru, who uses them to grant the recipients access to powerful abilities.
Summary
Even though the Sasuke curse mark is a simple design, you can see that it can still be done in a variety of sizes, styles, and placements.
If you're interested in more anime, don't forget to check out our favorite Spirited Away tattoos.