If you're here, you most likely know who Jung Kook is — the youngest member of the supergroup BTS.
You might have also noticed that he's slowly been accumulating tattoos over the years, starting from some small art first spotted on his hands.
He's received a ton of new ink since then, so let's take a look at some of his more prominent pieces.
Jung Kook Hand Tattoos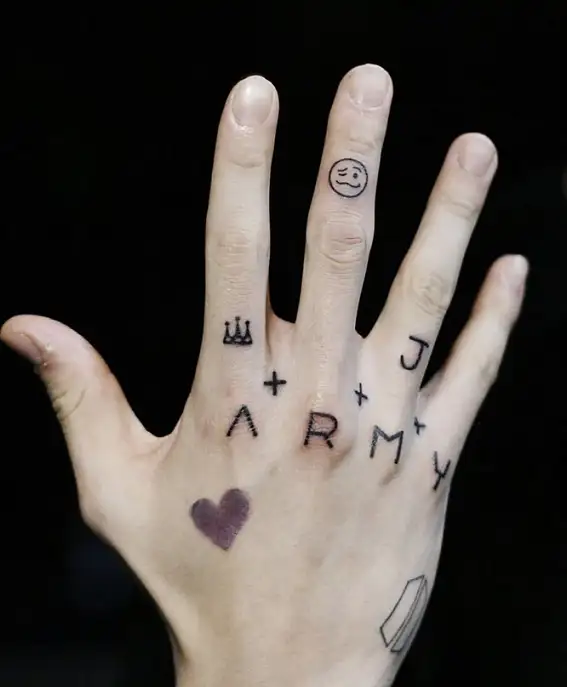 As you can see, he's got quite a variety of tattoos on his hands including:
ARMY on his knuckles
Heart near his thumb
Crown on his pointer finger
Face emoji on his middle finger
J on his ring finger
BTS logo near his pinky
Jung Kook Arm Tattoos
He's also got more arm tattoos added, and these two cover-ups are some of the latest.
On the left, you can see a really nice coverup of a skeleton hand tattoo with a high-contrast black background, and a red and orange gradient overlay on the hand itself.
He's also had a coverup done on this eye tattoo on his other arm with the text "bullet proof". This looks like a nod to one of their songs, "We Are Bulletproof PT. 2"