Mechanical keyboards are a growing obsession among us desk dwellers.
If you're spending a ton of time at the computer, you might as well enjoy it with a high-end mechanical keyboard after meticulously lubing every single switch and soldering it all together.
In fact, I'm typing this on my latest board, a Rama M-65B with Holy Boba switches, and my SEQ1 keycaps.
That said, I wanted to see if there was anyone out there with mechanical keyboard tattoos, and while there weren't many, I did find this small selection. Enjoy.
Artisan Keycap Tattoo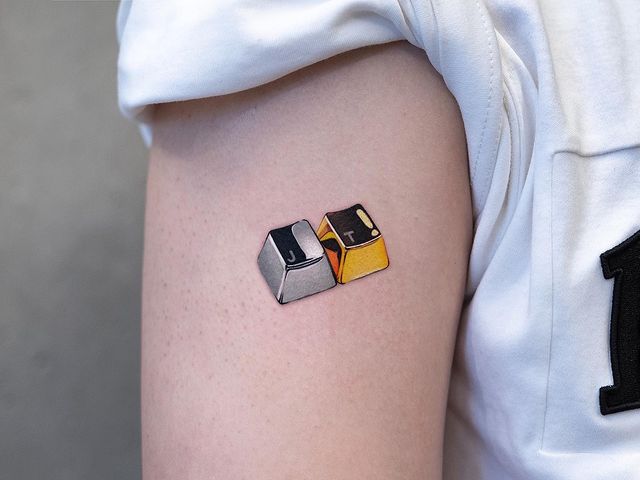 I've got a metal artisan keycap on my current RAMA keyboard, and the level of detail on this tattoo makes it look exactly like the real thing.
I like the combination of colors as well, it makes the whole thing pop off the skin.
Geometric Keyboard Tattoo
Instead of your traditional keycaps, this artist decided to frame them inside this unique honeycomb design. It's a great shape that fits perfectly on the forearm.
Watercolor Mechanical Keyboard Tattoo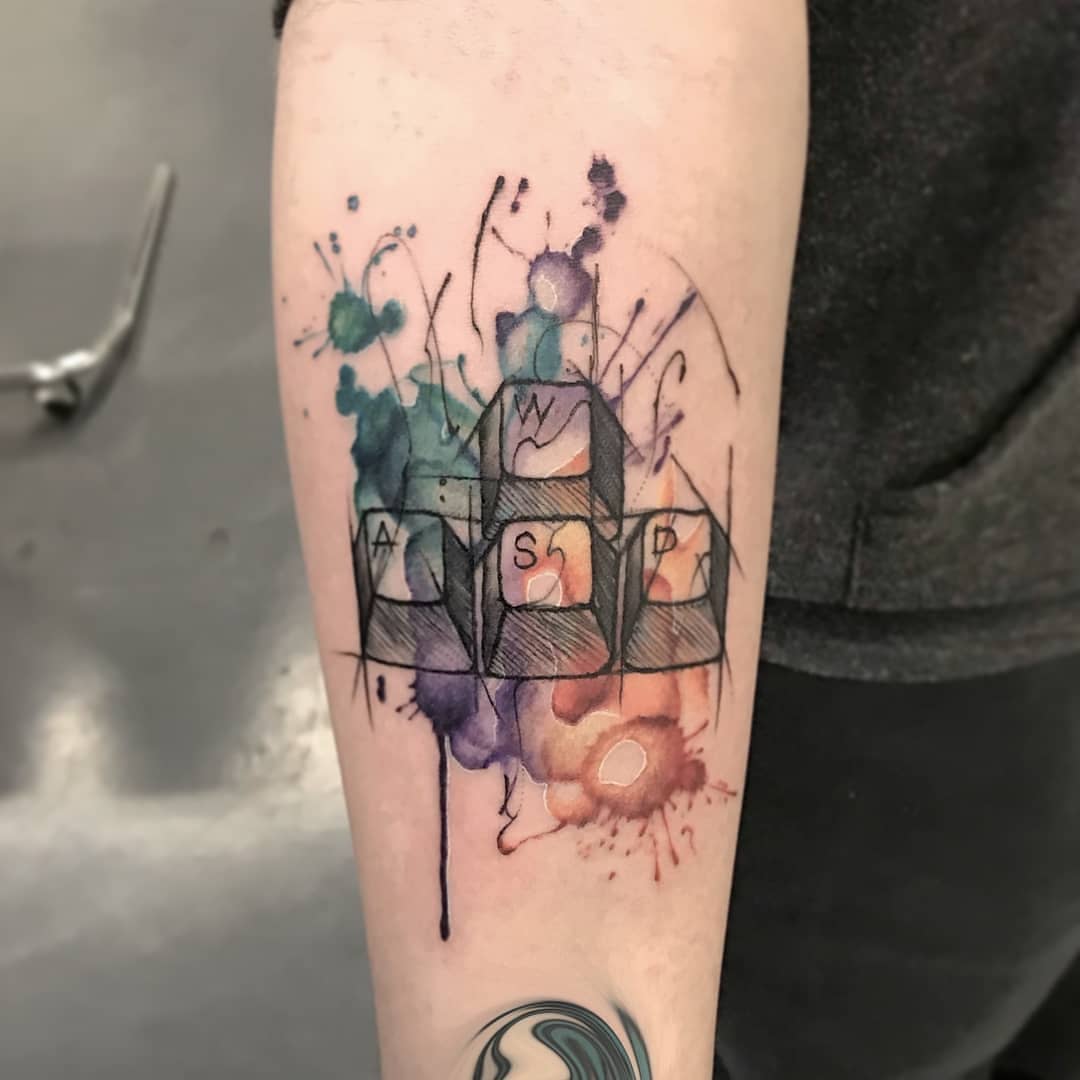 This watercolor theme across all three of these tattoos works really well for the subject matter, bringing in a splash of color to a typically monochrome piece.
The matching tattoos are a nice touch too.
Smashed Mechanical Keyboard Arm Tattoo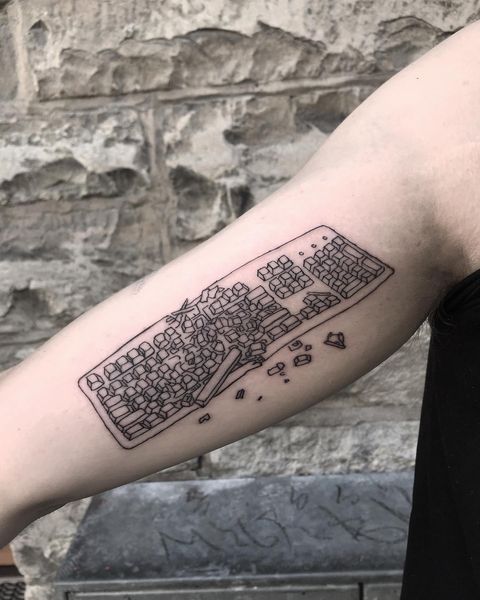 Uh oh, it looks like someone just threw the last round in a CS:GO match, and decided to hulk smash their keyboard. It's an interesting keyboard tattoo that gets bonus points for being unique.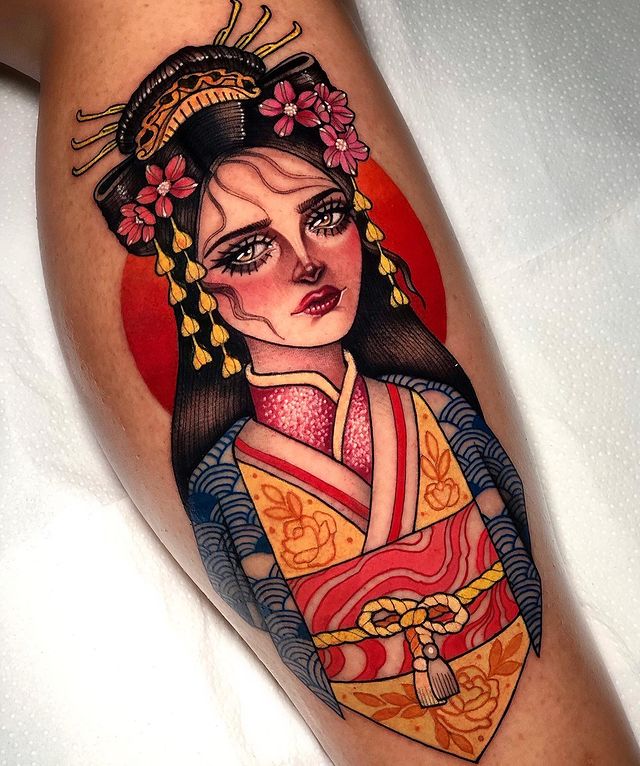 Colorful Key caps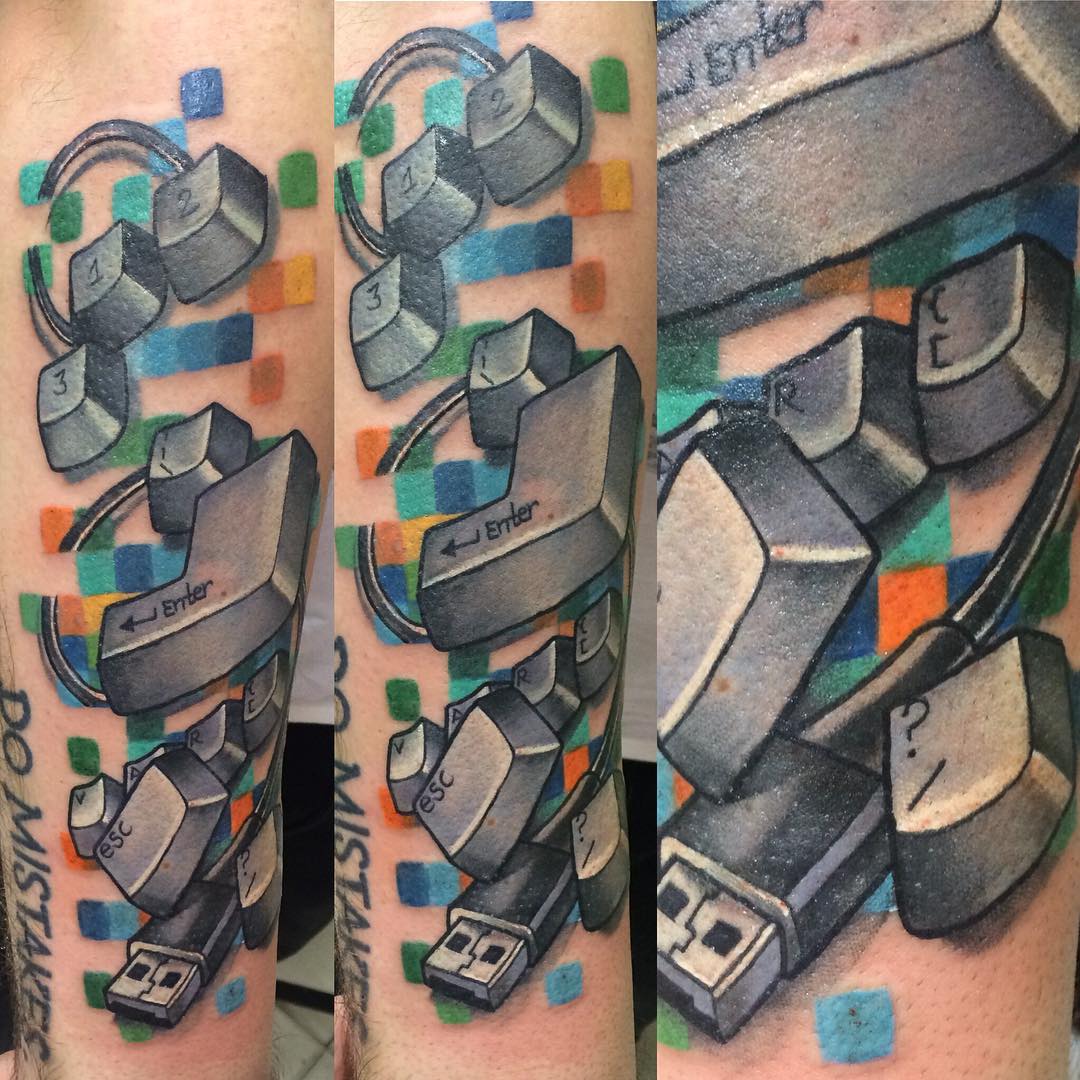 I love the colorful squares in the background of this mechanical keyboard tattoo. The various angles of the floating key caps give this whole thing a pretty playful vibe.
Minimal WASD Tattoo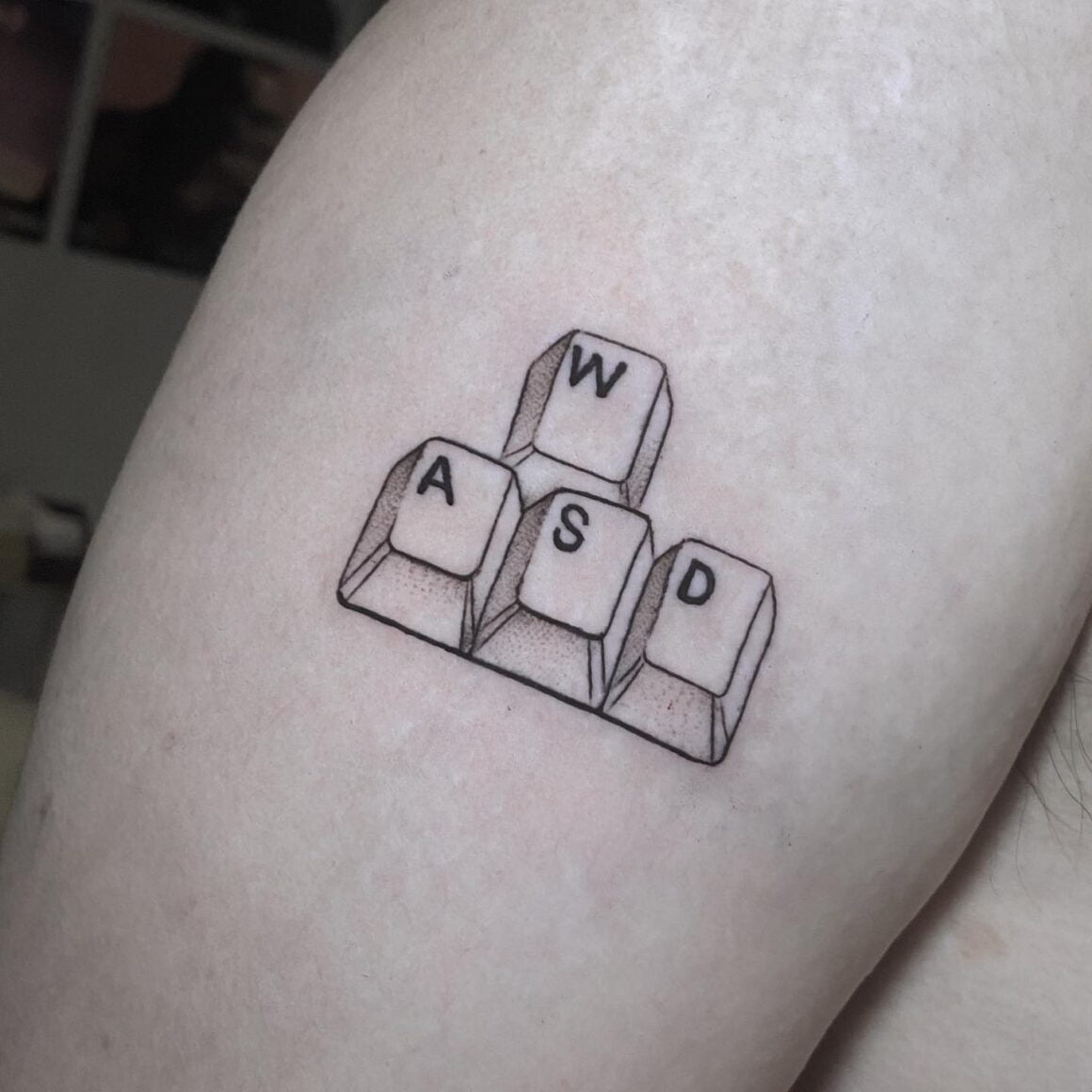 I had to throw in a minimal keyboard tattoo, and this simple WASD configuration is the perfect fit.
Metallic Artisan Keycaps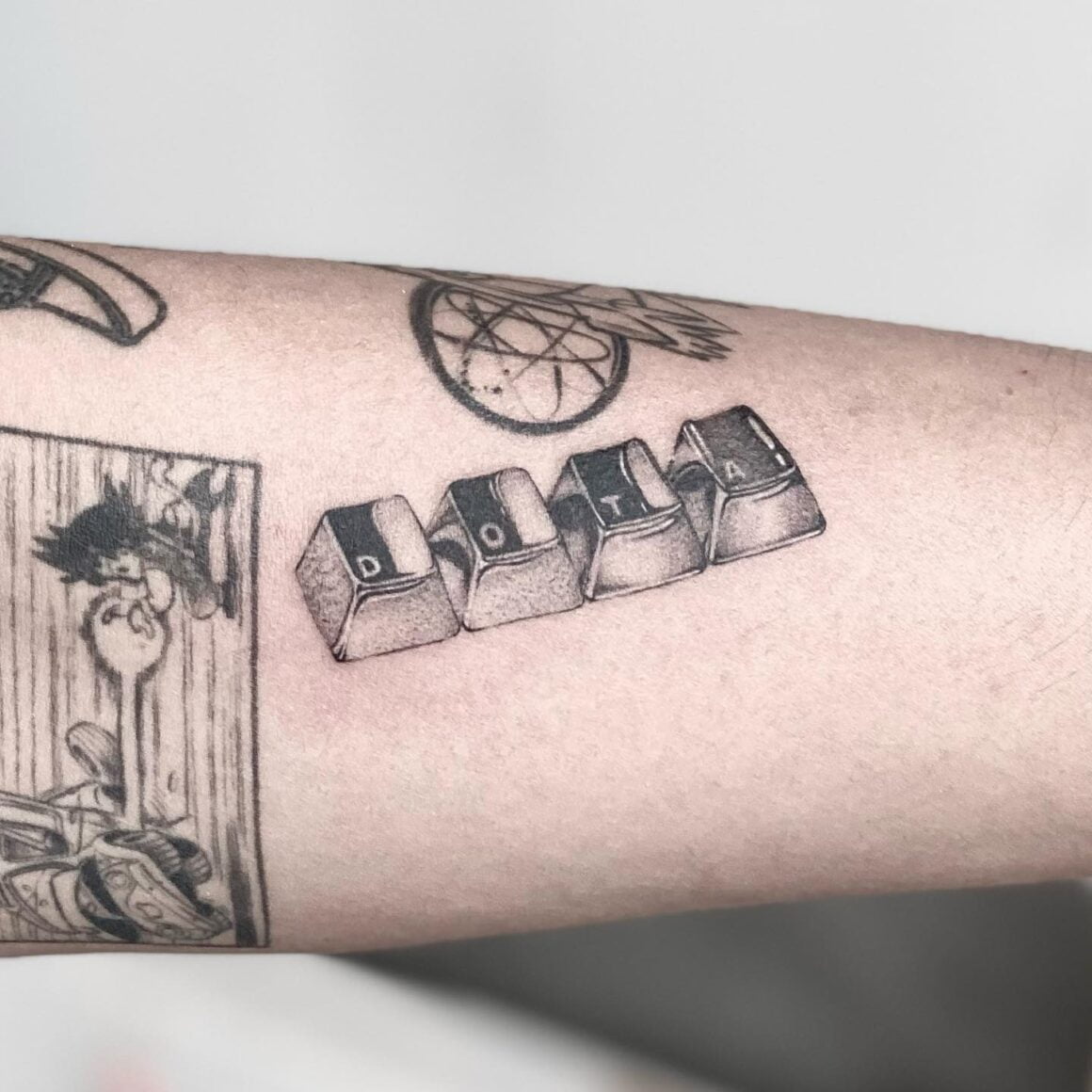 We've got a huge DOTA fan here by the looks of it, immortalizing his love for the strategy game in this metallic row of four artisan keycaps.
Single Key Cap Tattoo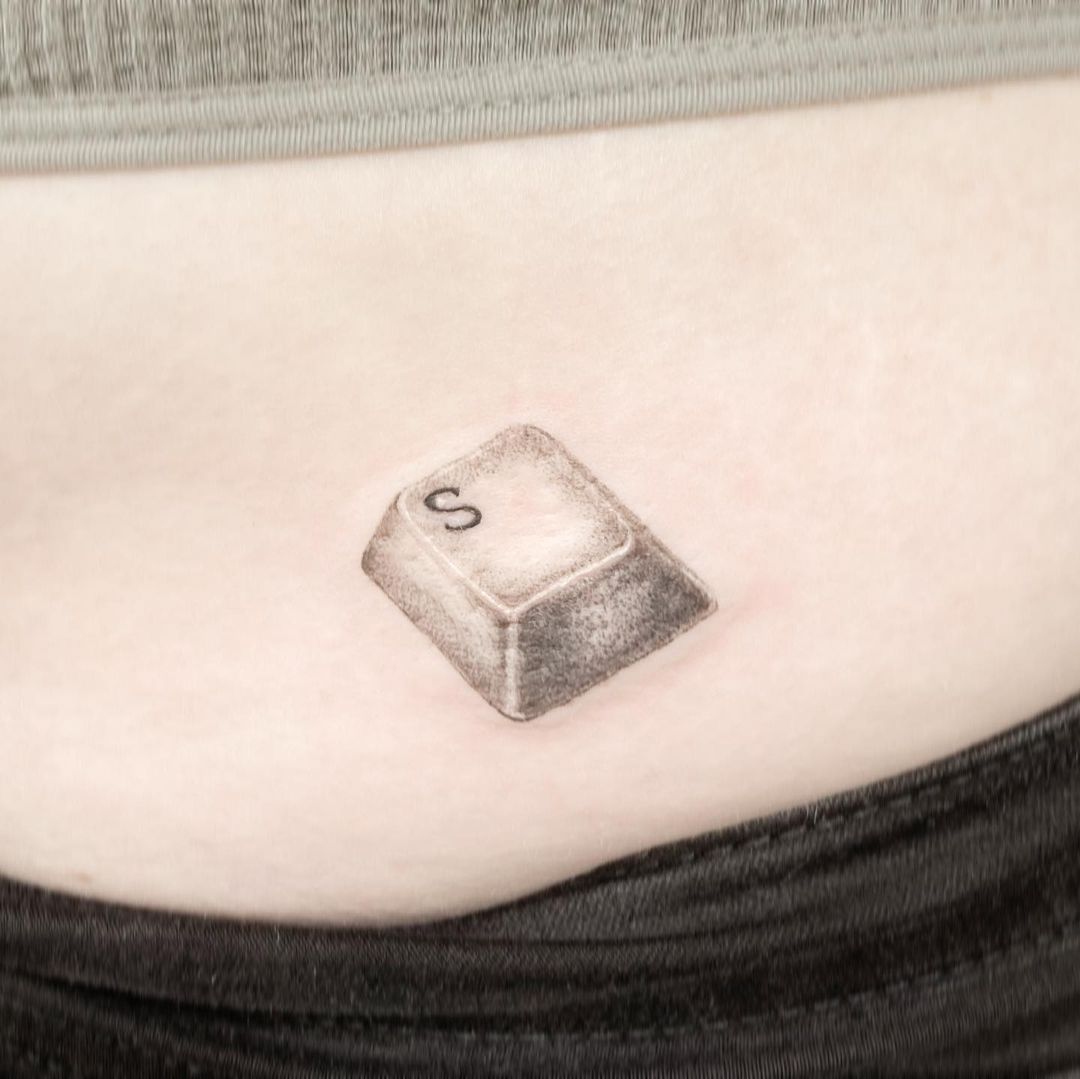 Speaking of minimal, this single s key in the micro realism style is a great way to give a little head nod to the world of mechanical keyboards without going all out.
LED Backdrop Keyboard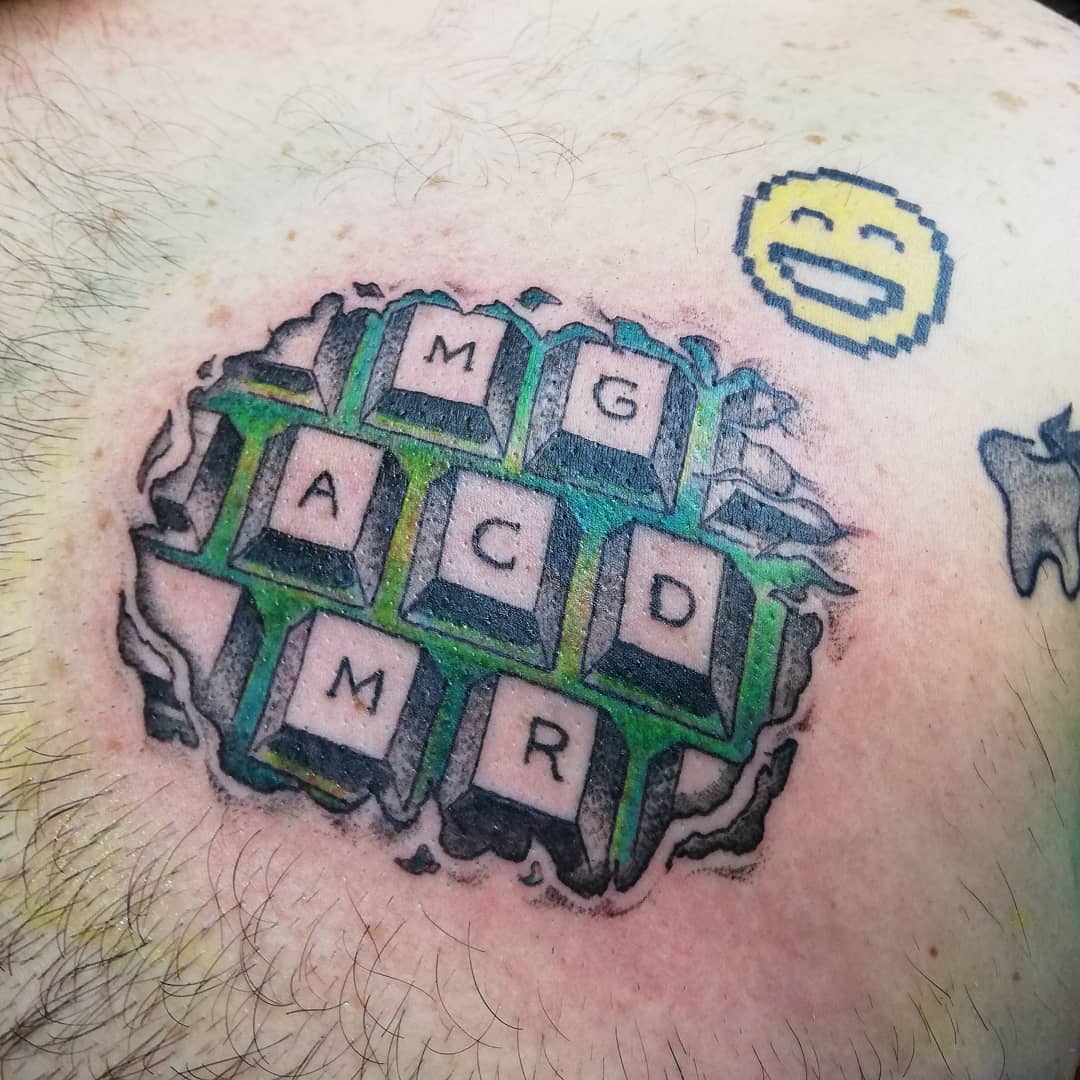 I couldn't create a mechanical keyboard tattoo list without having at least one with shining green LEDs. Razer, here we come!
Summary
As the mechanical keyboard scene gets increasingly popular, we're bound to see more of these tattoos in the wild. Do you have one yourself? Feel free to contact us, and I'll be sure to get it on this list.
In the meantime, check out our top Cyberpunk tattoo and God of War tattoo lists.