One of the most asked questions we see are people asking about how certain styles of tattoos age over time. It's a good question and often comes down to the artist's skill, the ink used, care routine, age, and tattoo style.
Fine-line tattoos tend to age a little bit worse than other styles because the fine details fade easier over time. There is a reason "bold will hold" is a common saying in the tattoo world.
Another culprit style for aging a little poorly over other styles are micro realism tattoos. The smaller and more detailed you go, the more detail is potentially lost over time.
That said, I wanted to find some examples of aged fine line tattoos over different amounts of time and put together these ten examples.
Aged flower tattoo after 1 year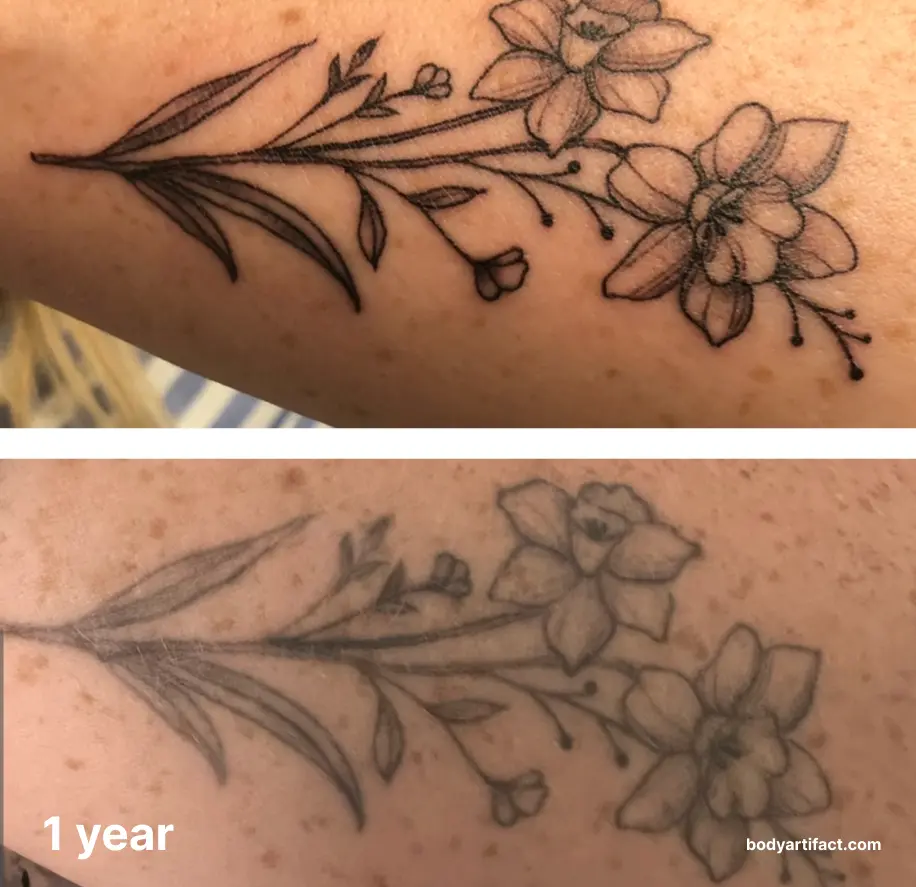 Aged wave tattoo after 2 years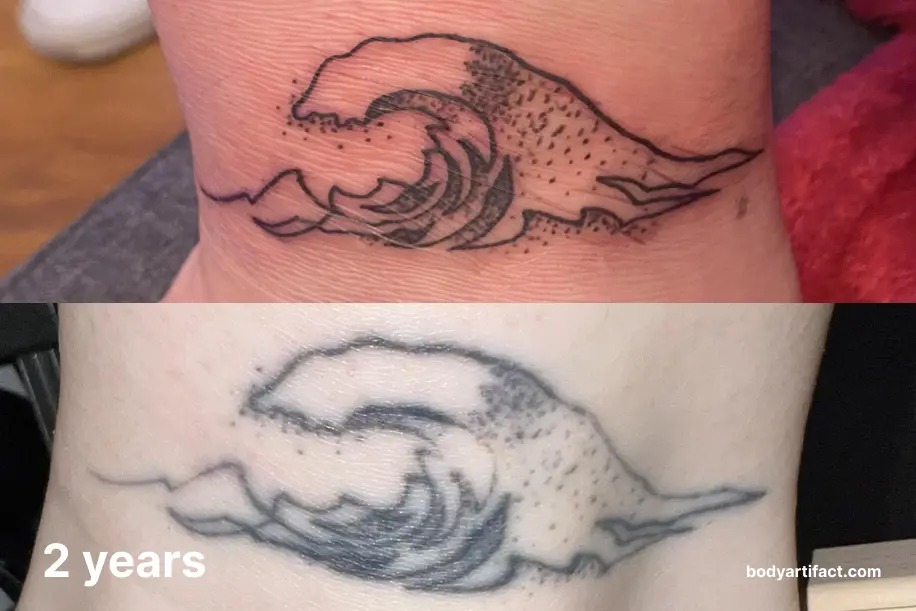 Aged symbol tattoo after 2.5 years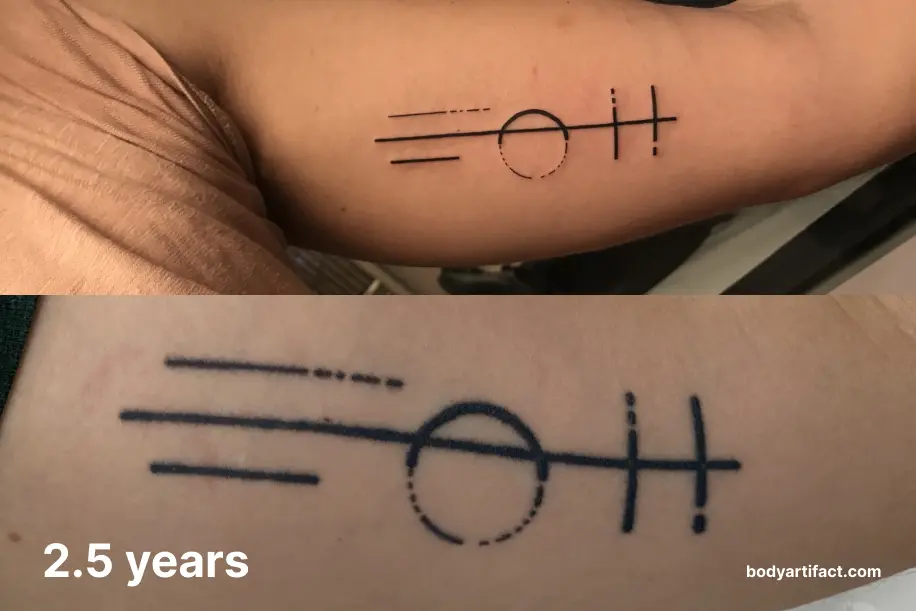 Aged fine line dagger tattoo after 3 years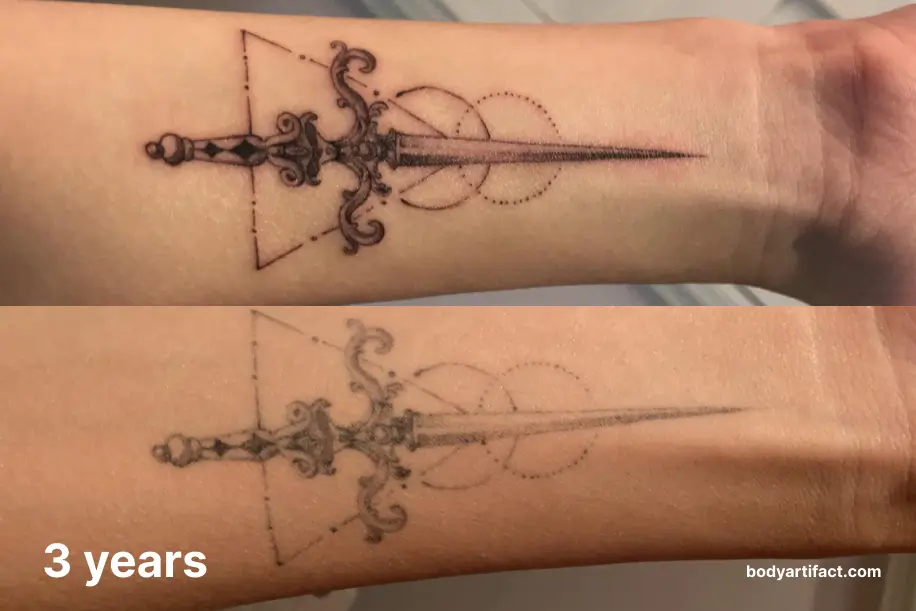 Aged cloud tattoo after 3 years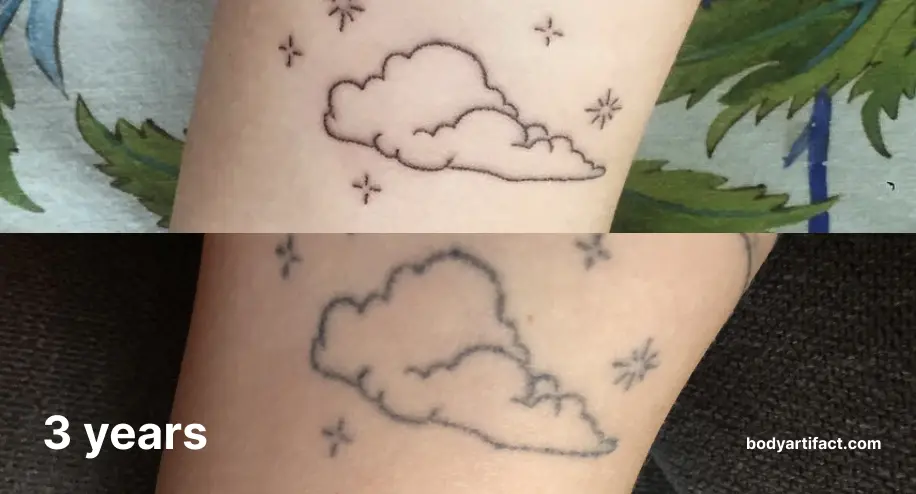 Aged woman tattoo after 3 years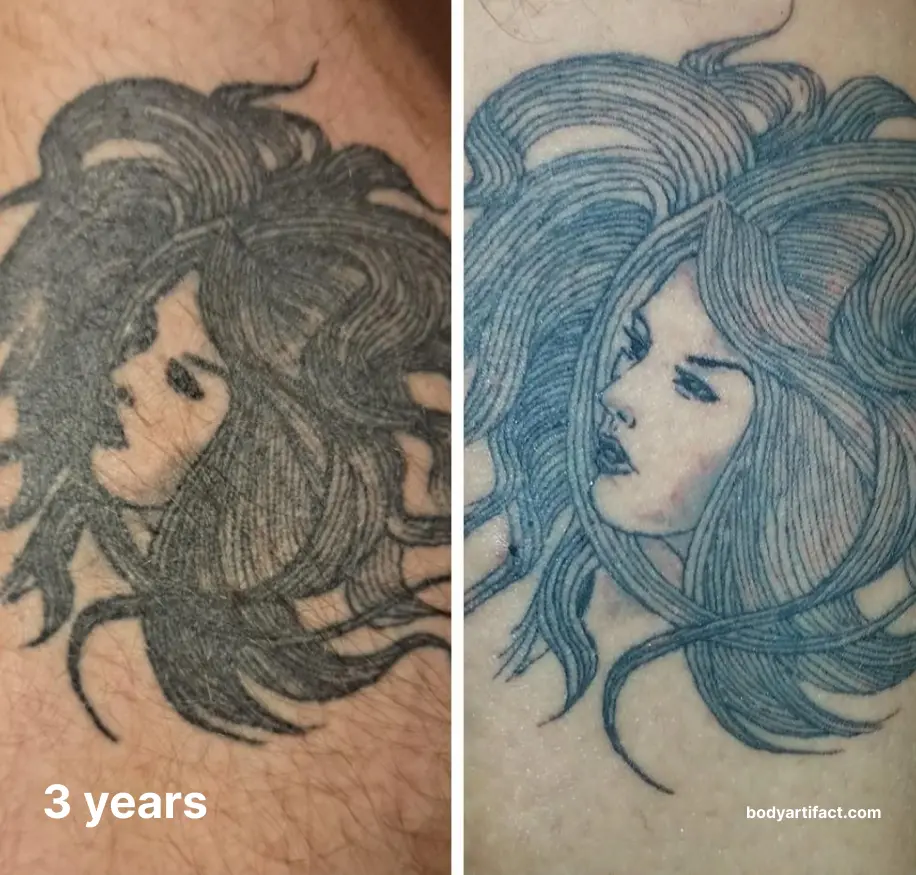 Aged jellyfish tattoo after 4 years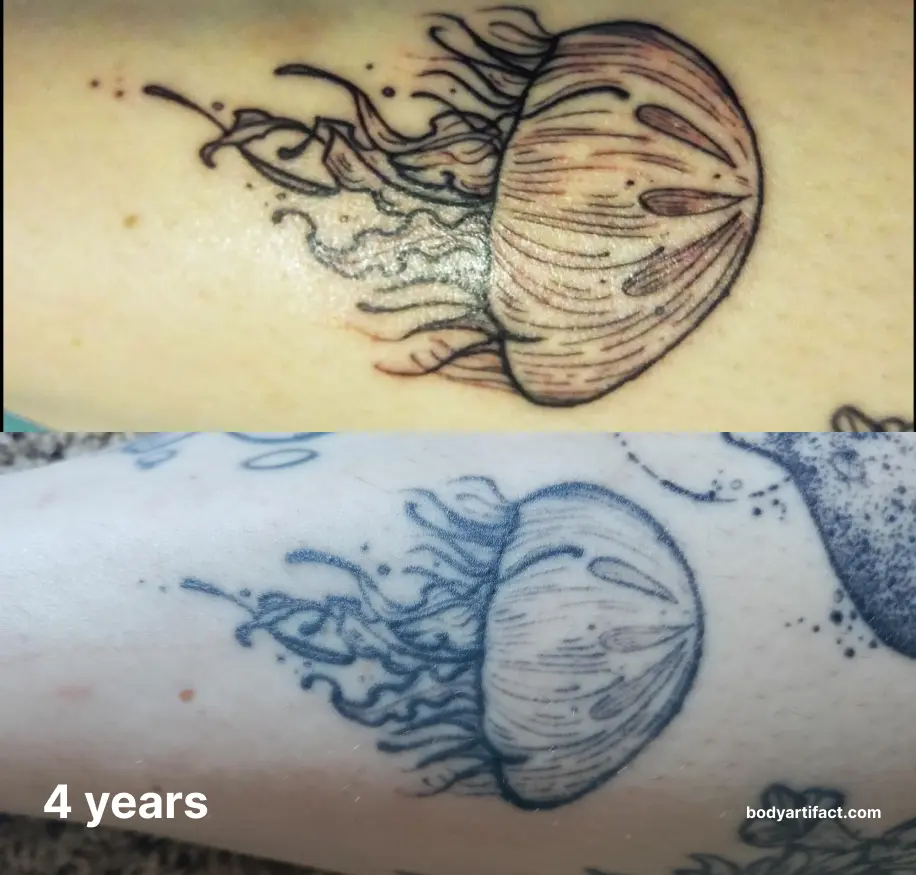 Aged lighter tattoo after 4.5 years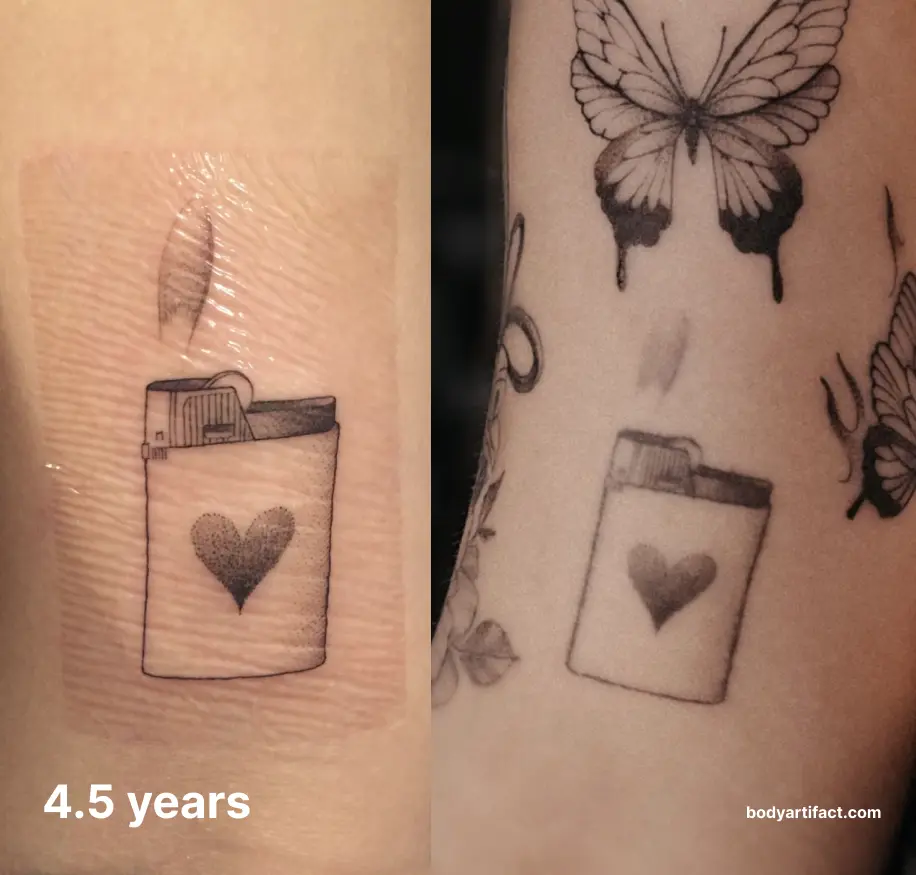 Aged eye tattoos after 5 years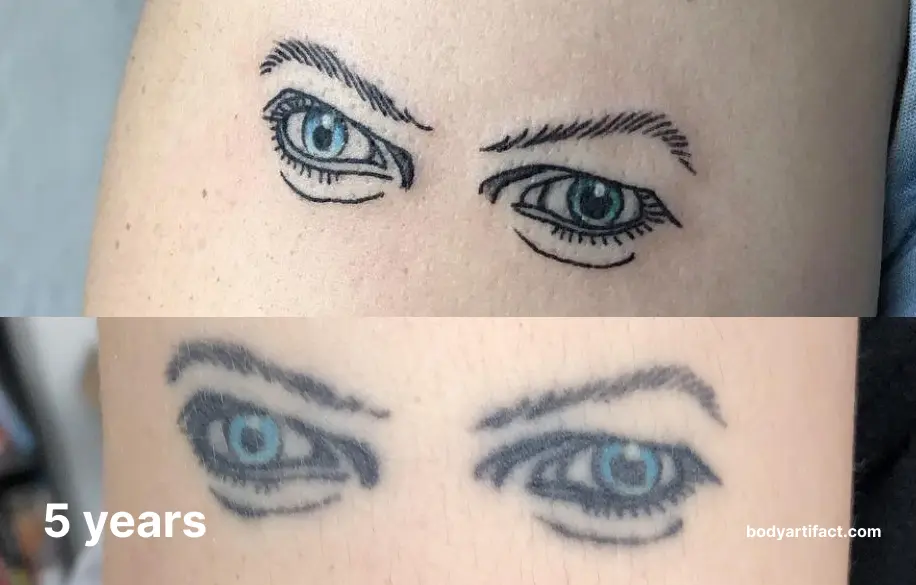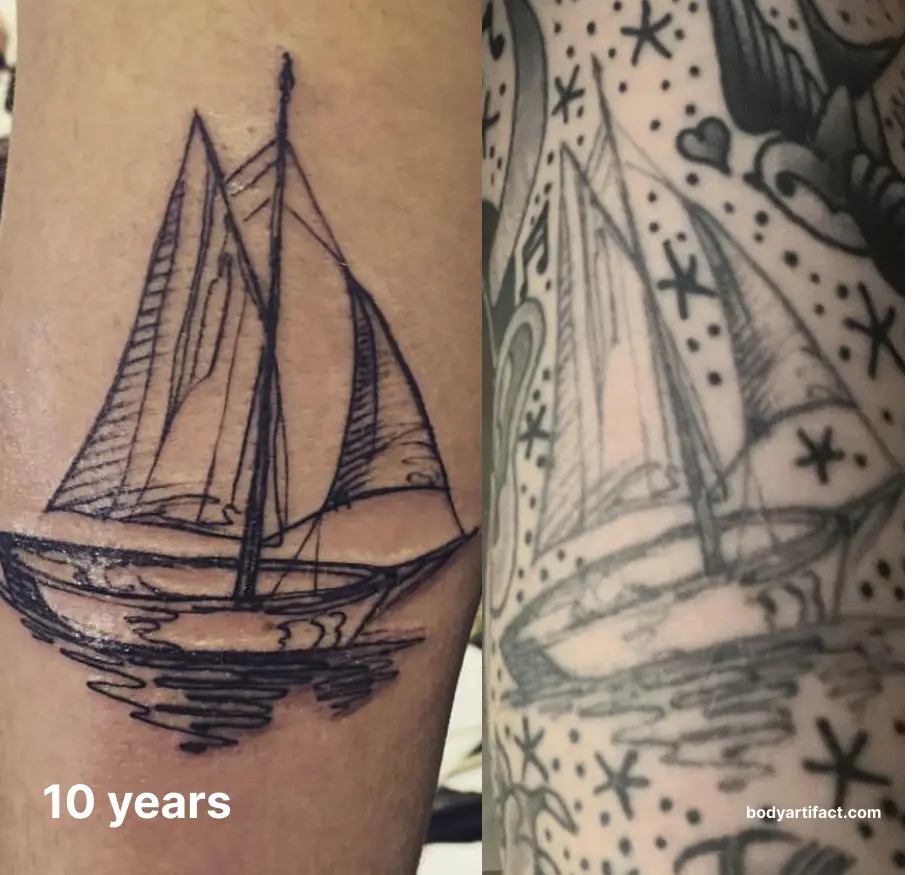 Frequently Asked Questions
How long does it take for a tattoo to fade?
The amount of time it takes for a micro realism tattoo to fade will depend on a number of factors, including the quality of the tattoo ink and the person's individual skin type and lifestyle.
In general, most tattoos will start to fade within the first few weeks after they are applied, and will continue to fade gradually over time. The rate at which a tattoo fades can also be affected by exposure to sunlight, as UV rays can cause the tattoo ink to break down more quickly.
Just remember to take care of your tattoo and protect it from the sun to keep it looking fresh and vibrant for as long as possible.
How long does it take for a lip tattoo to fade?
Expect a lip tattoo to last between one to five years. The lip regenerates cells at a rapid rate, making it one of the fastest areas to fade.