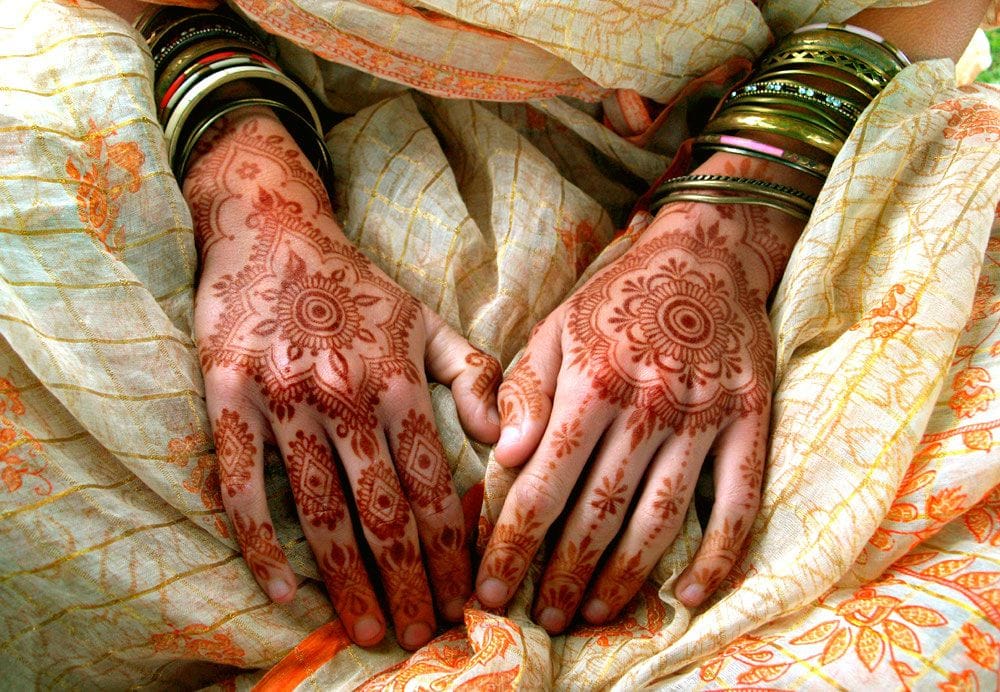 Henna tattoos are a beautiful form of temporary tattooing. I, for one remember being a kid and absolutely obsessed with henna, I could finally get a tattoo at the tender age of 9, and the best part, in a few weeks, it would be gone.
But, as much as henna is a fun way to express yourself without the permanent commitment of a real tattoo, there is a beautiful cultural practice behind it.
This guide will look at a brief explanation and history of what henna is, how it's used, the best place to use it on the body, and how to care for your new addition. While henna is a form of temporary tattooing mostly used in India, there is no rule that states you cannot experiment with it to create your own gorgeous designs.
Without further ado, let's learn about henna tattoos.
What is Henna?
The term "henna" is Arabic, however, it is tied to many cultures and religions and is most predominant in India where it's referred to as mehndi.
Henna is a crucial part of many Indian celebrations, such as weddings, engagements, and Diwali.
So what is it? Henna is a temporary dye that gained popularity due to its beautiful pigments and its ritualistic value. In Indian culture, apparently, the darker the henna, the stronger the marriage will be (which is quite romantic if you ask me.)
If you were wondering where henna comes from, it derives from the plant known as Lawsonia inermis, otherwise known as the henna tree, mignonette tree, and the Egyptian privet, the only species of the genus Lawsonia.
If you want to learn more about the henna tree, give this Wiki article a read.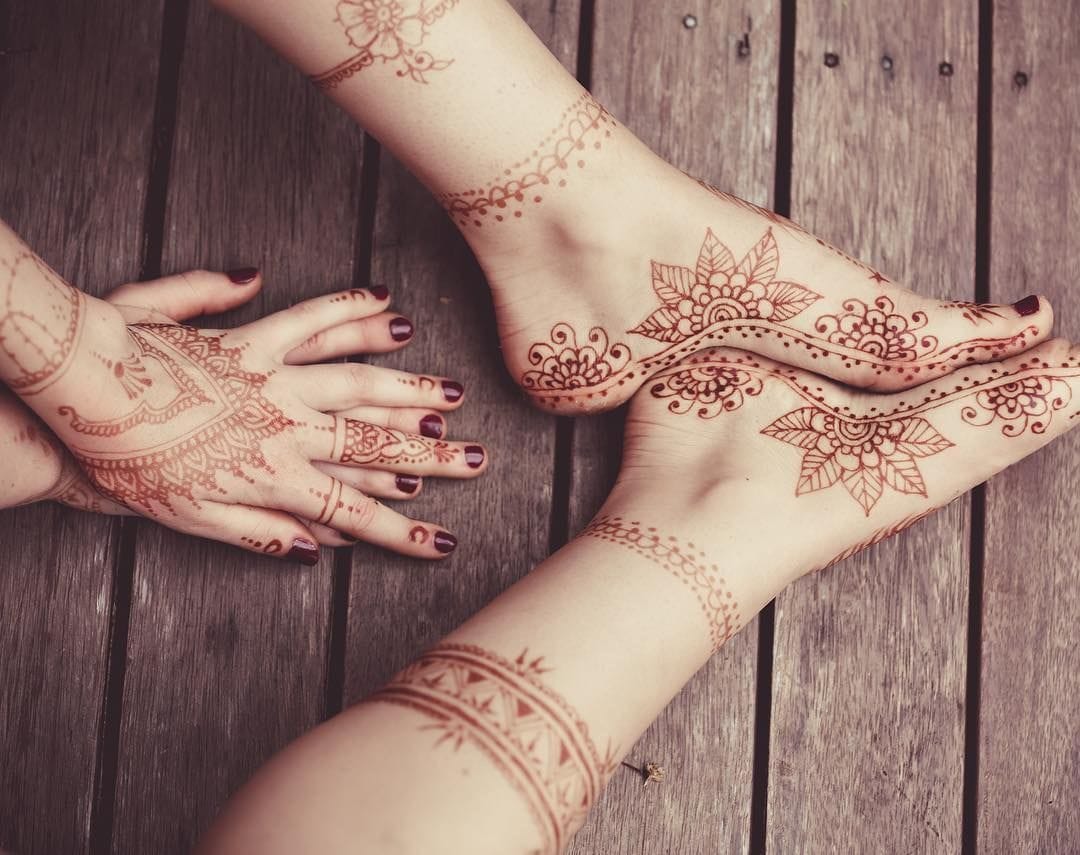 How Long Does Henna Last?
If you're unfamiliar with the practice, you're probably interested in knowing how long a henna tattoo lasts. The good news is it's temporary and, therefore, great for school holidays or testing the waters before getting something permanent. Obviously, they're used for rituals and ceremonies, so they need to be removable.
Because henna is a dye and not like tattoo ink, it's absorbed into the skin unlike conventional tattoos where the ink is penetrated into the skin using a needle.
The longer you keep the dye on, the darker the tattoo gets and, therefore, the longer it will last. The placement of a henna tattoo also plays a significant role in how long it lasts.
Hands and feet are more exposed to things like soap and water, which means that the tattoos on these areas will start fading quite quickly, some after just a week, and fully disappear after two or three.
Other areas, like the back of the arm, have the potential to last longer.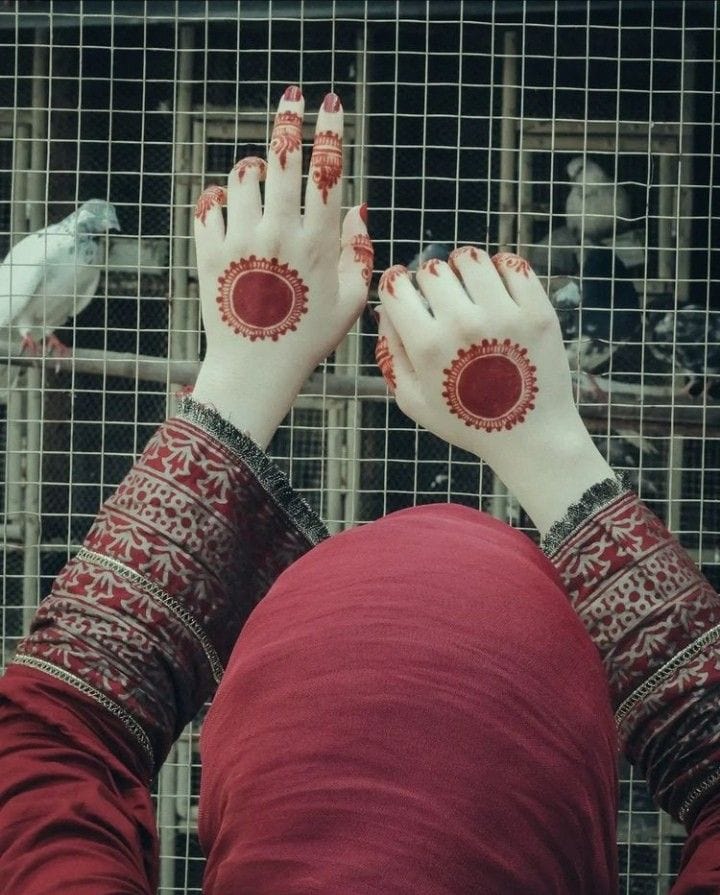 Common Placements
Just like conventional tattoos, henna can be applied almost anywhere on the body. Obviously, if you're getting a henna tattoo for cultural purposes, certain areas will be more significant than others.
For women getting henna tattoos on the palms of their hands on their wedding day, this is considered to give a person the ability to both receive and offer blessings.
The hands and feet are by far the most common areas for henna tattoos. Darker-colored henna is used on the warmer parts of the body, such as the palms. Palm designs are usually a lot more intricate and sometimes even create a story using symbols and pictures of the bride and groom if it's to celebrate a wedding.
While the hands and feet are extremely popular areas, some people even apply henna to their legs and arms. The fun part about these areas is the fact that they offer a lot more space for you to go wild and get extremely intricate.
Keep in mind, if you're doing the henna tattoo yourself, you can practice on fake skin before you're comfortable enough to work on real skin.
Here's a comprehensive guide on everything you need to know about fake skin.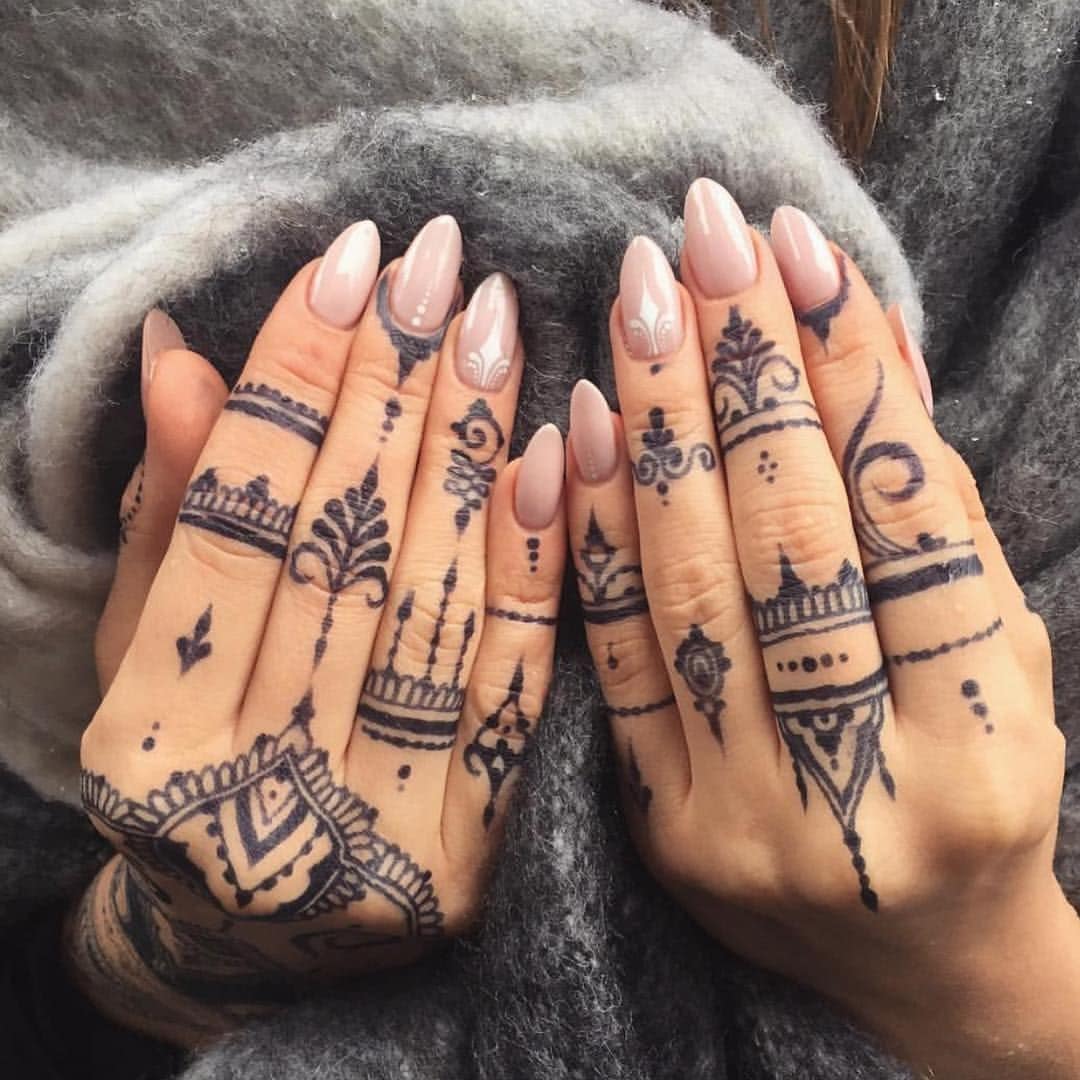 Caring for Henna Tattoos
Lucky for you, there are no needles involved when it comes to henna tattoos, so the care process is nothing like a conventional tattoo healing process.
If you want your henna tattoo to last longer, there are a few things you can do. In general, henna tattoos can last up to three to four weeks, after about 10 to 15 days you can expect them to start fading, in the meantime, you can follow these tips to keep your henna tattoo looking fresh:
Don't touch it while it's drying. The average time it takes for henna to set and dry is 30 minutes, so keep your hands to yourself during this time to avoid smudging.
Avoid water. Try wrapping it up when showering or doing dishes, especially if it's on your hands.
Avoid chemicals. Don't go swimming in the ocean, and avoid harsh chemicals, hand sanitizer, and chlorine.
Keep your skin moisturized. Much like a conventional tattoo, henna likes moisture, so make sure to keep it hydrated with moisturizer to prolong fading.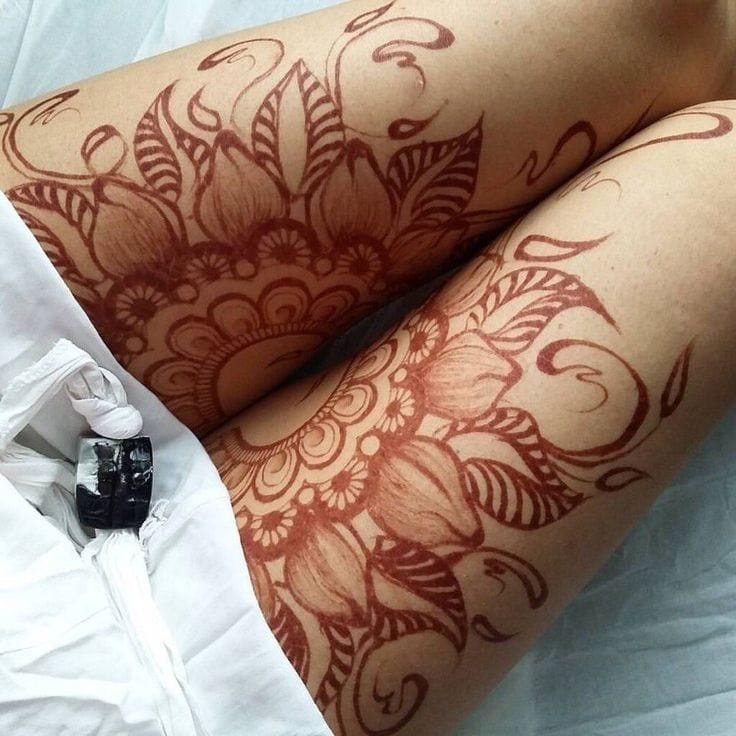 Removing Henna Tattoos
When your henna tattoo starts fading significantly, it may not look as pretty as it once did, so you might want to remove it completely. The good news is you can, and it's not going to require harsh chemicals.
There are two ways you can remove henna; the first way requires a pumice or loofah and a body exfoliator/scrub of your choice.
If you're more into the natural way of doing things, you can mix a cup of olive oil with a few tablespoons of sea salt and apply it to blend the henna. This technique can help lift the dye from the skin.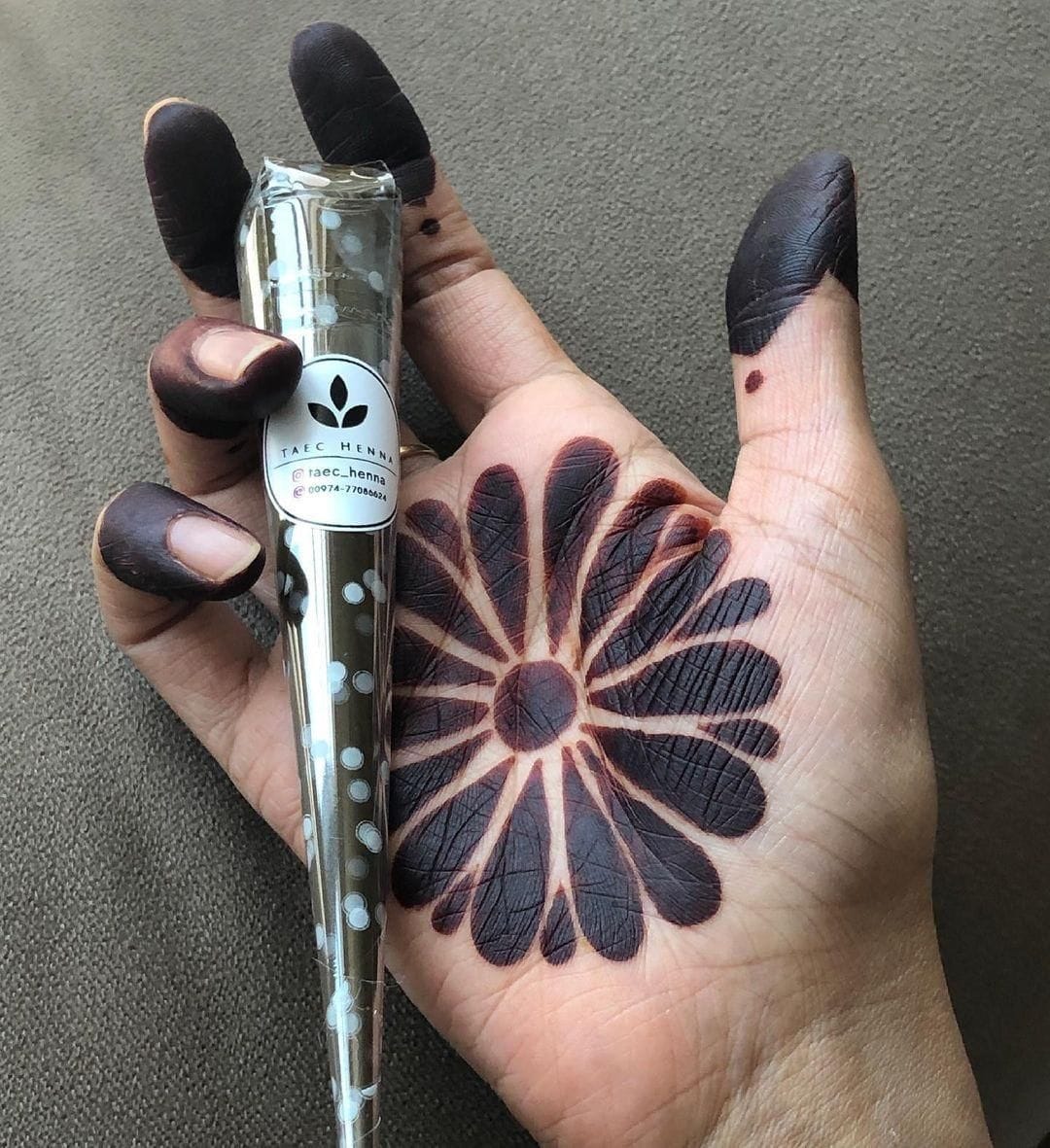 Frequently Asked Questions
How much do Henna tattoos cost?
In North America, Henna tattoos typically start around $20, and can scale up to $100 depending on the complexity and size of the design.
Summary
Henna tattoos are a wonderful addition to anyone's body, and they're temporary, so that means there's no commitment.
If you're too scared of getting a conventional tattoo, then henna is the best route to go, especially since there is so much you can do with it, the design options are endless, and you can get as intricate as you want, as long as the artist knows what they're doing.