The definition of broken heart according to Wikipedia: Broken heart (also known as heartbreak or heartache) is a metaphor for the intense emotional stress or pain one feels at experiencing great and deep longing.
One thing is certain, we'll get our heart broken many times throughout our lives. Not only by a lover, but possibly by a loved one, a pet, an event, or a variety of other things. This is a significant moment of intense emotions that leaves an imprint on our soul, so we get a tattoo to express it, remember it, or recall how we came out the other side.
We've gathered a unique collection here for your inspiration. If you love this, check out our sacred heart tattoo article.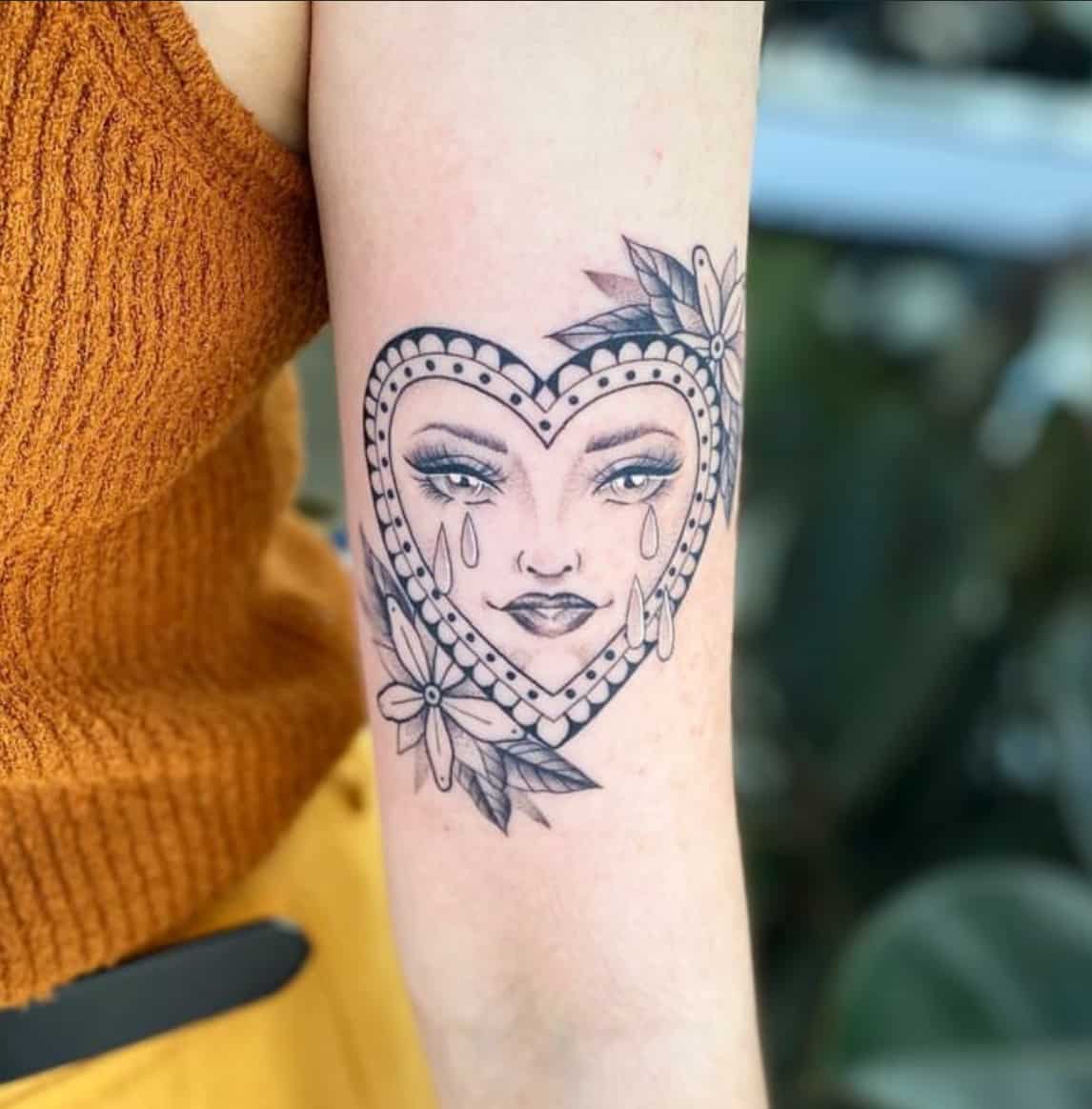 1. Broken Heart Face Tattoo
The fine details, the subtle use of white, and the depth of the eyes are my favorite thing about this one. The artist also did an incredible job with different styles here, merging thick lines, flowers, and realism.
This heart definitely has accepted her sadness.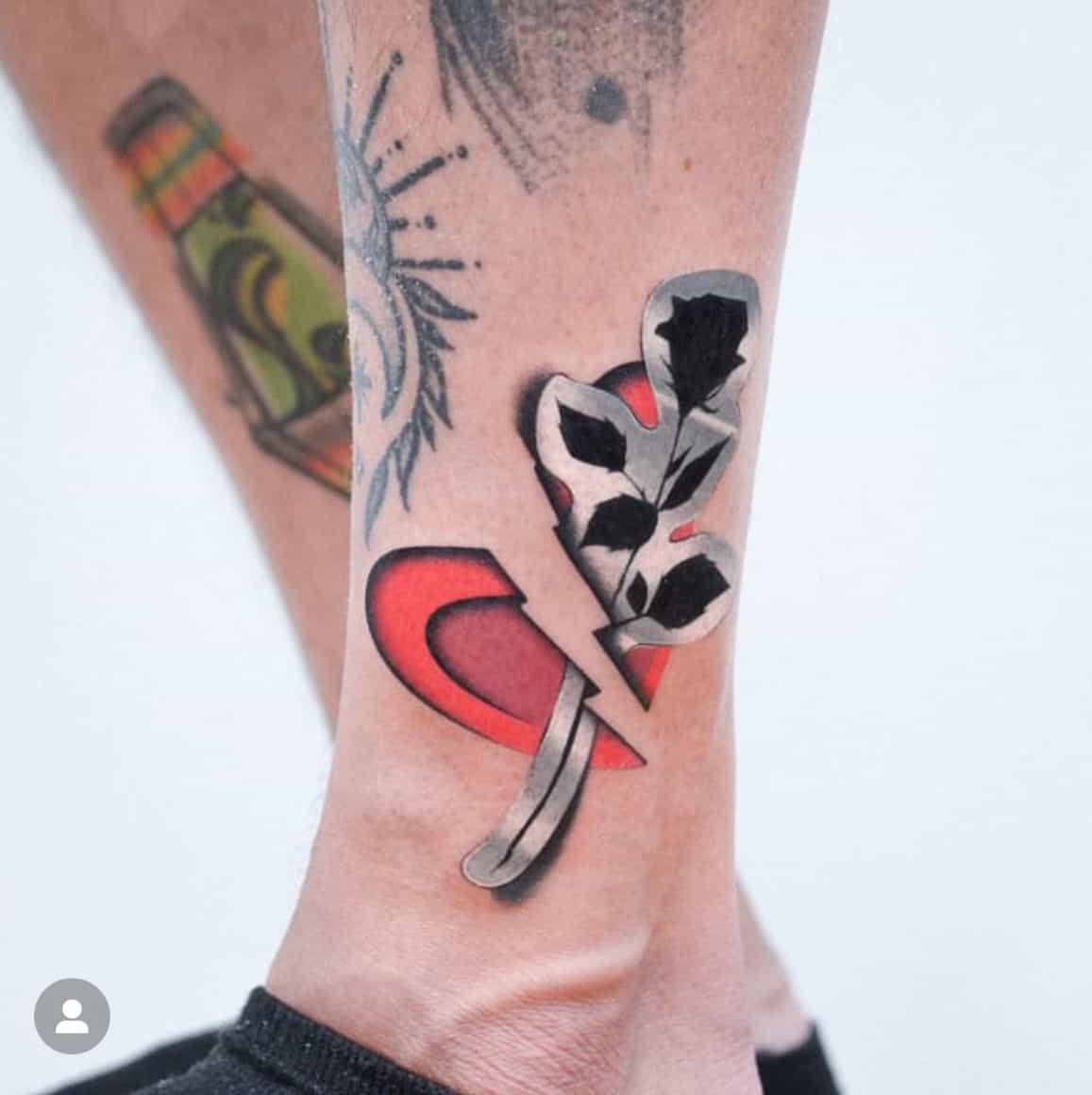 2. Bright Color and 3D Metal
In this tattoo we see a unique style, a bright red broken heart with a metallic rose, carried out in an amazing 3D style. I wonder about the story behind this.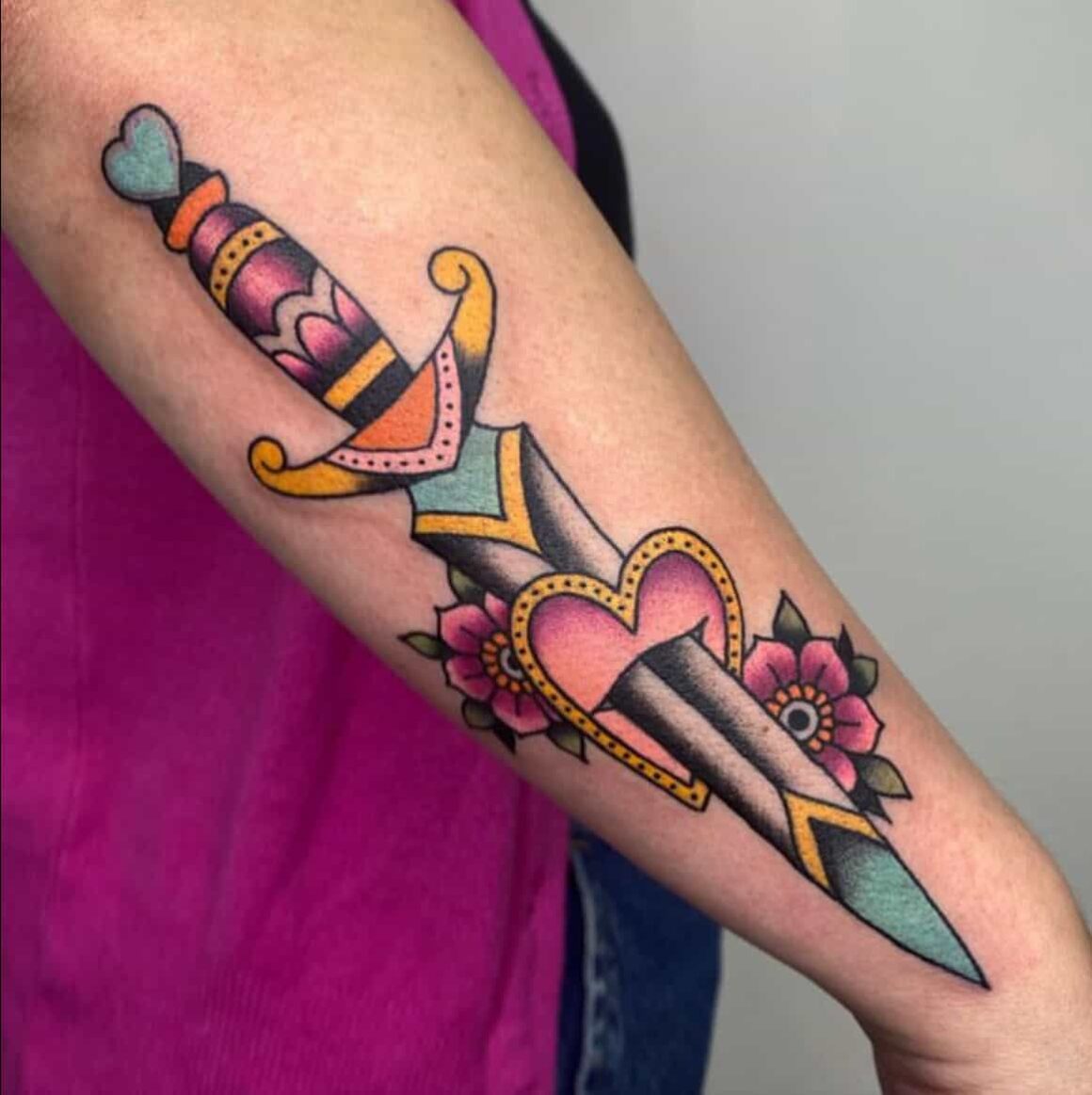 3. Traditional Style Dagger in a Heart
I absolutely love the colors in this traditional tattoo. It gives a modern vibe to the old-school design. This heart was definitely wounded with style.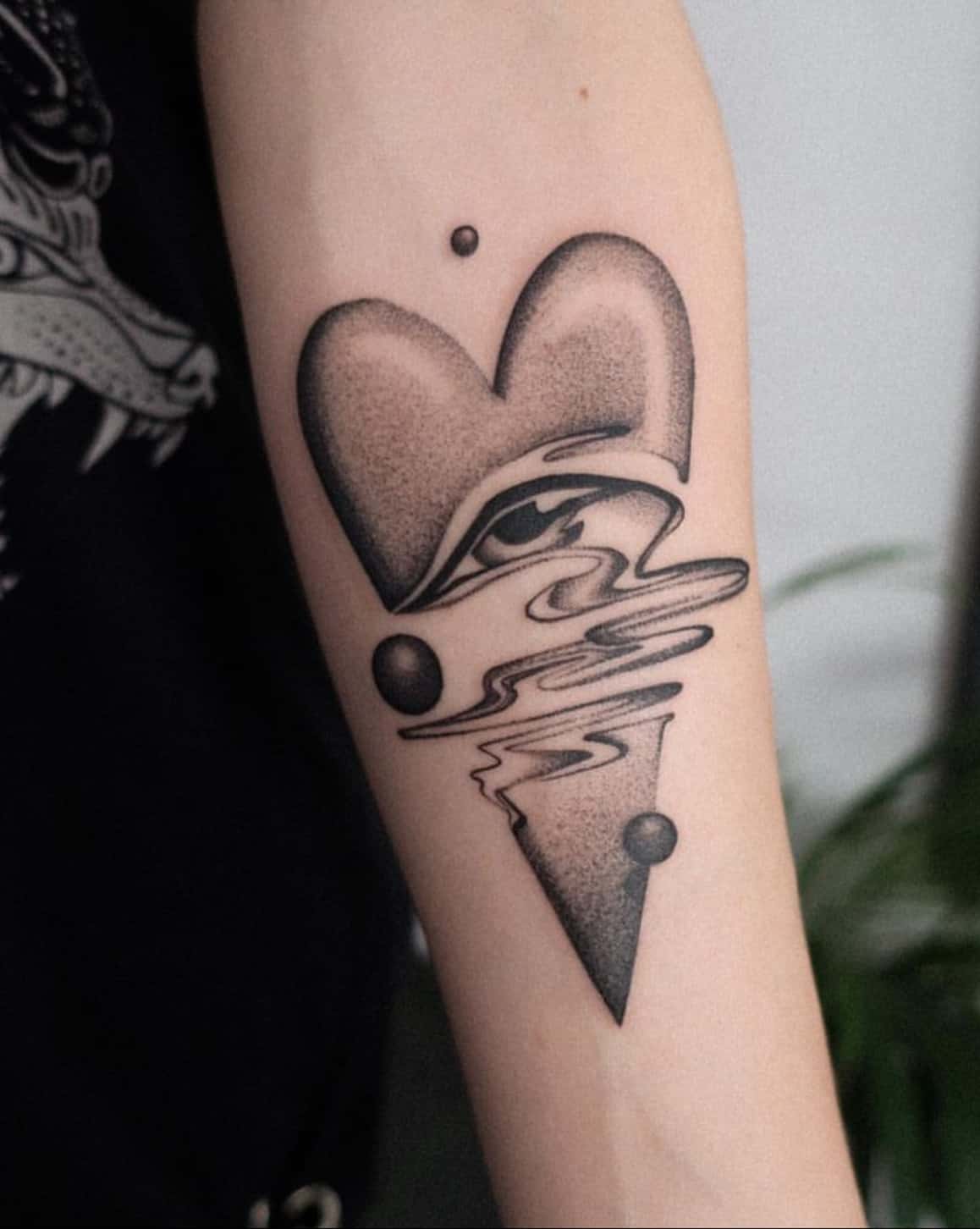 4. Psychedelic Surreal Heart
Not your regular broken heart, this one looks like it was broken by a black hole in another dimension, dissolving its tears into space.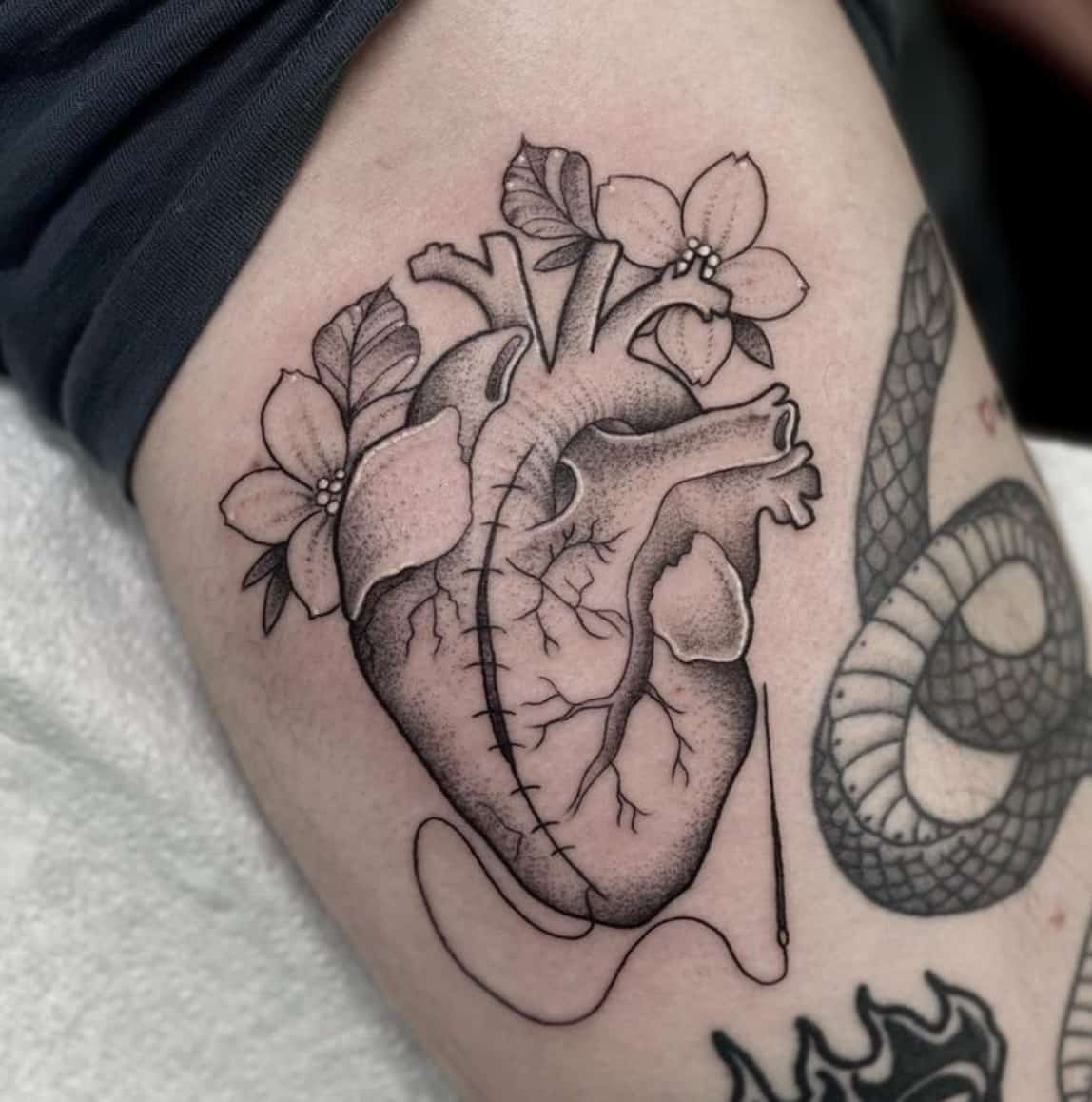 5. Sewing a Wounded Heart
The heart as an organ is so rich in details, and this black and grey piece with fine lines and delicate flowers tells you the story of a wound in the healing process.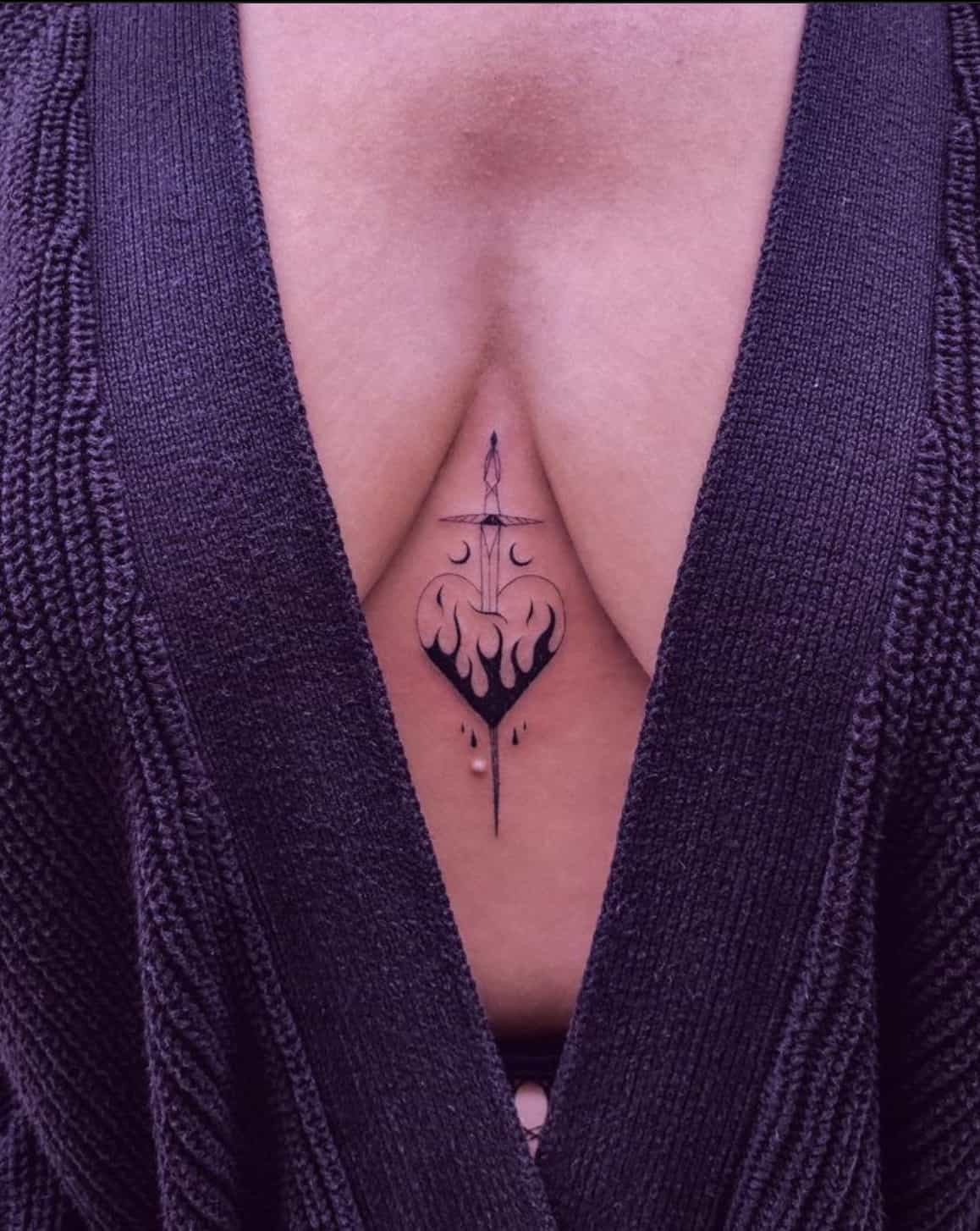 6. Fine Line Dagger in the Heart
Having a dagger in the heart was never this sexy. The thinnest lines mixed with black work is a very beautiful and elegant combination.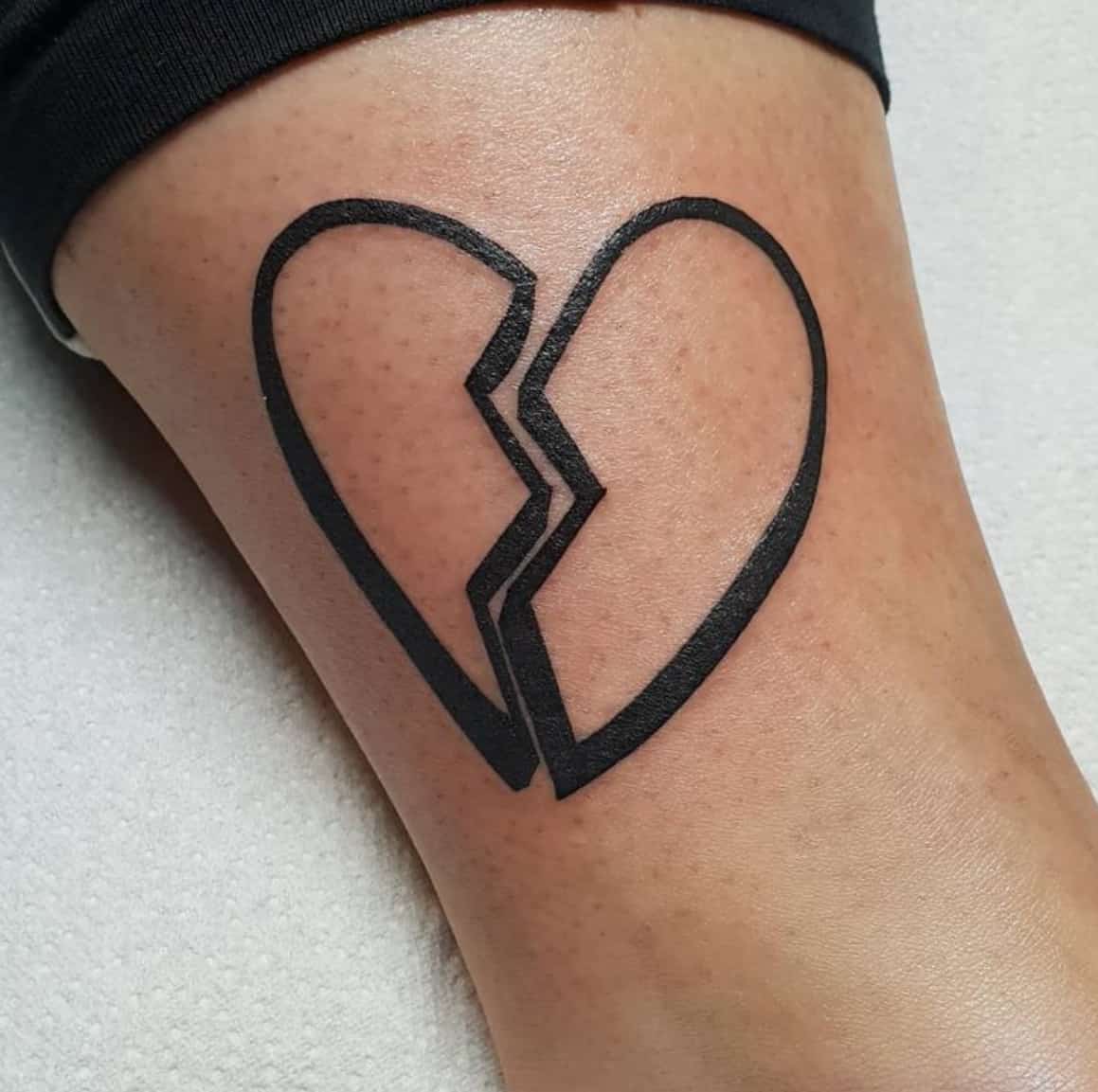 7. Outlined Broken Heart Tattoo
The simplicity goes a long way with this style. The lines and the message are super clear.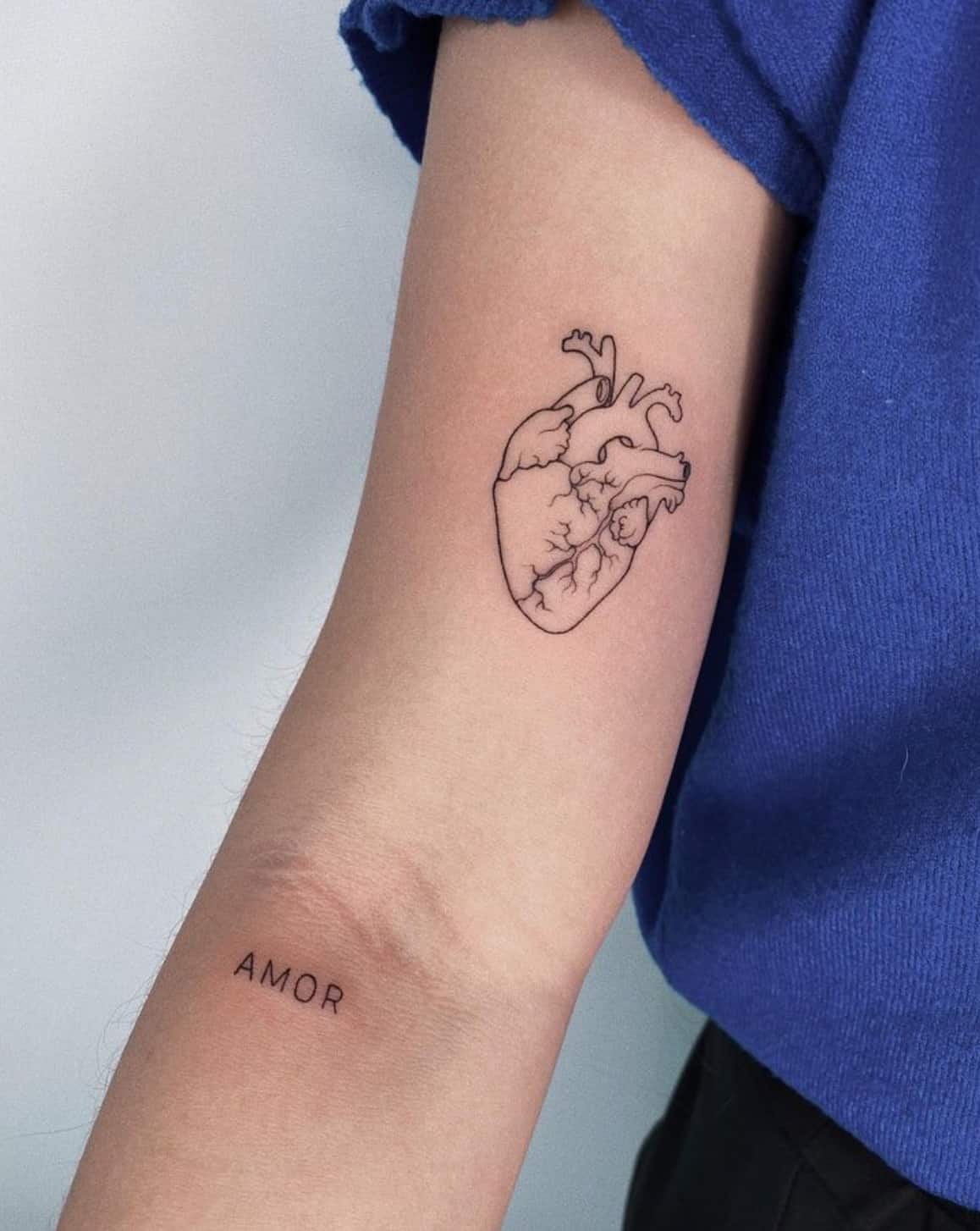 8. Minimalistic Anatomic Heart
This is one isn't broken but I couldn't leave it off the list when I saw it. Very beautifully made, these lines are so clean, who knows what's going on inside.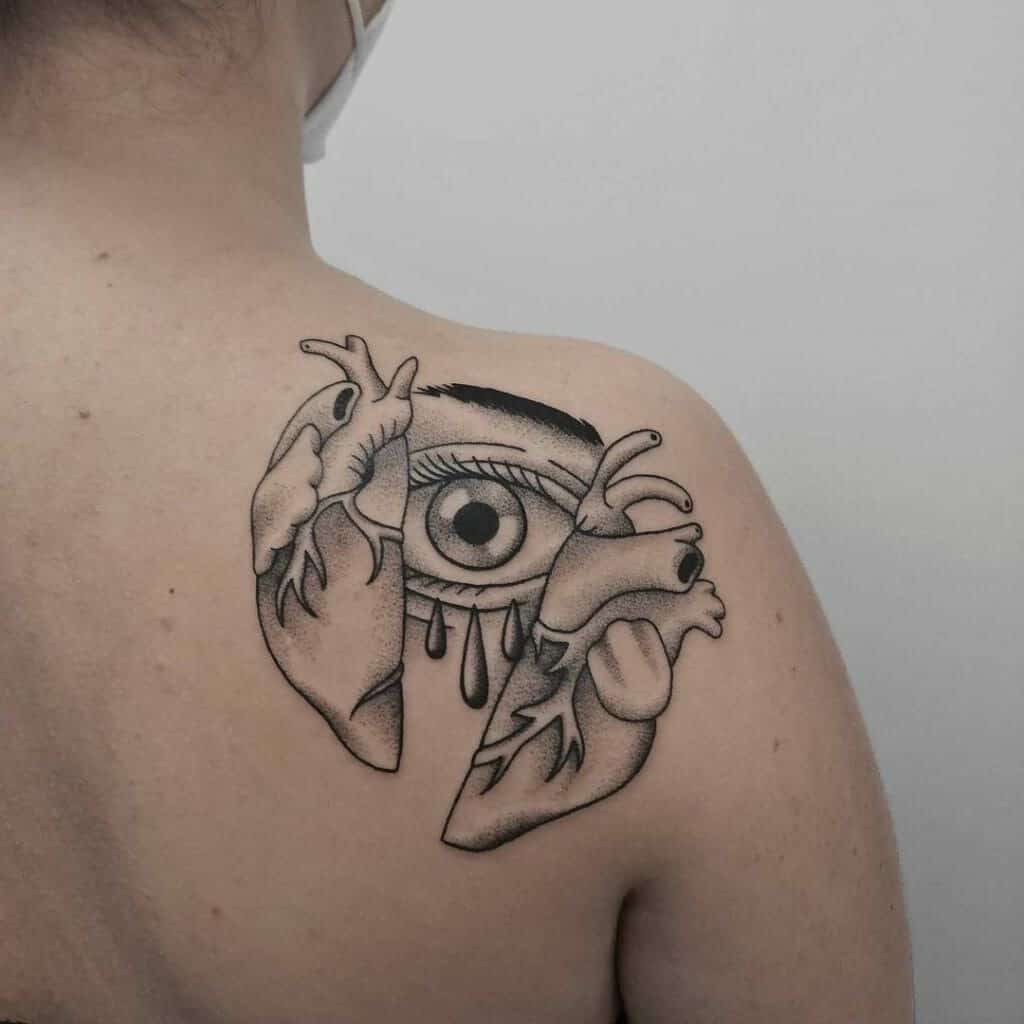 9. Anatomic Broken Heart with a Crying Eye
This black and grey anatomic heart sliced in two, exposing a crying eye shows a very explicit pain, a sadness that comes from the heart.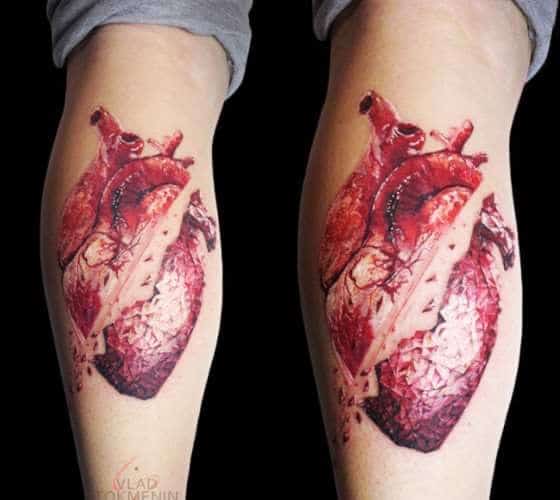 10. Color Realism Broken Heart
Looking like a painting, the technique used in this tattoo amazes me. Very beautiful color realism with a touch of geometric style, particularly noticeable through the break.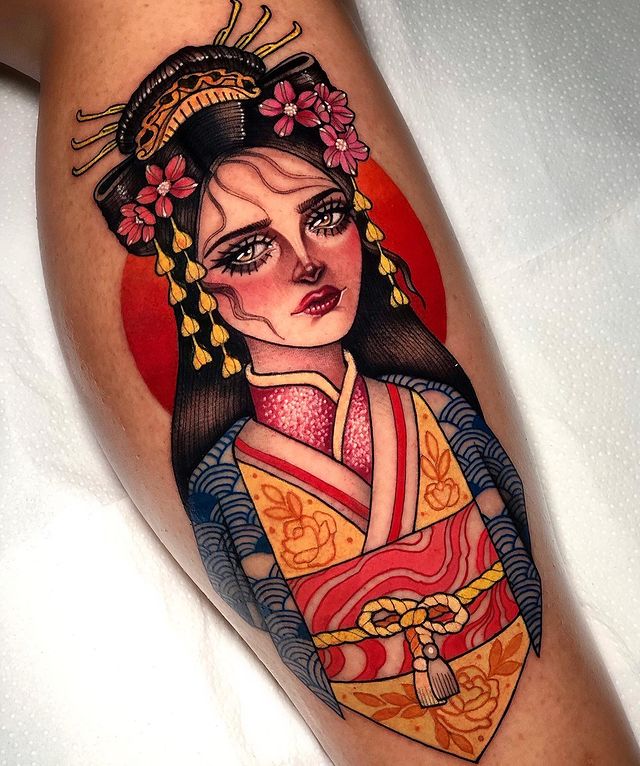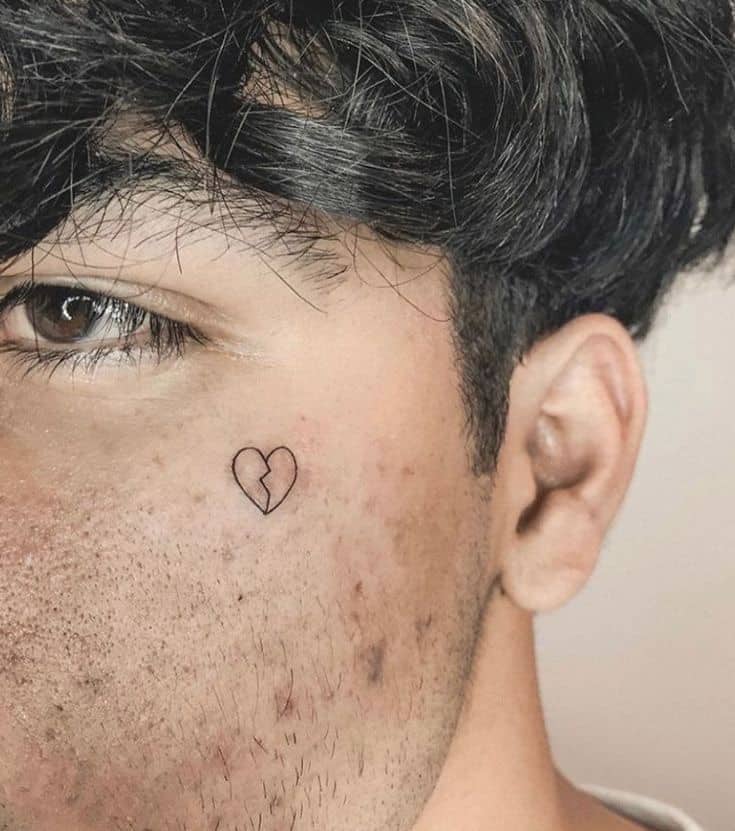 11. Broken Heart Face Tattoo
Nothing gets the message across more clearly than a face tattoo. This minimalistic work is very clean, the lines are fine and the design is simple.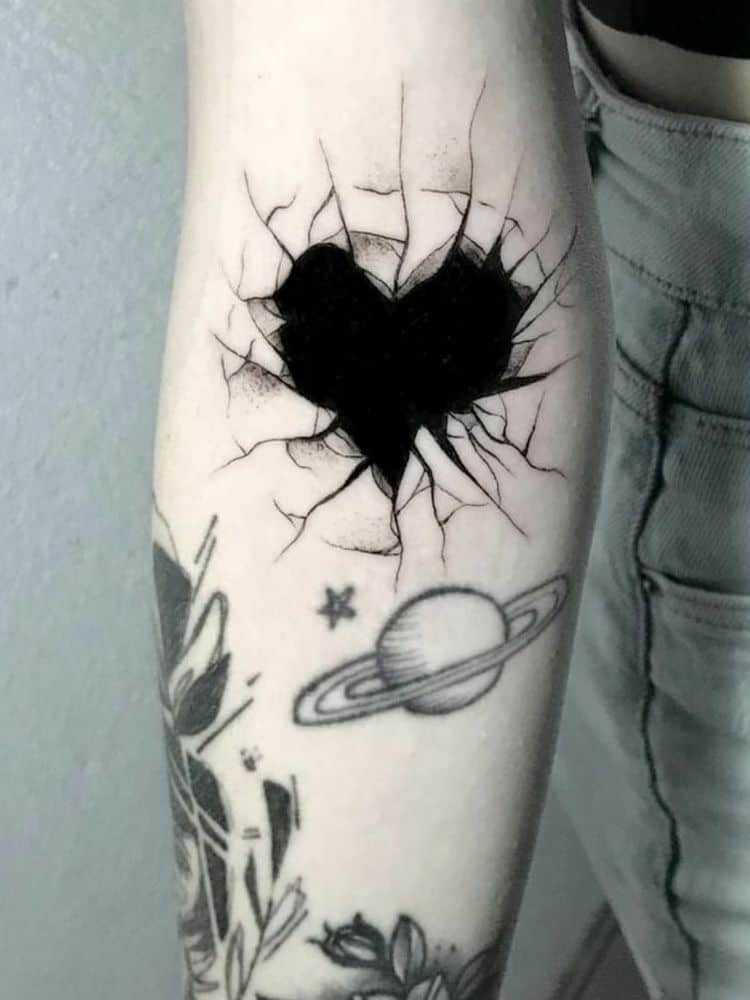 12. Black Broken Heart Tattoo
I got lost in this piece. It looks like the heart was ripped out, and the only thing left was a dark hole of pain. The depth of the black work truly feels like there's an empty space behind, and the cracks achieve the desired effect.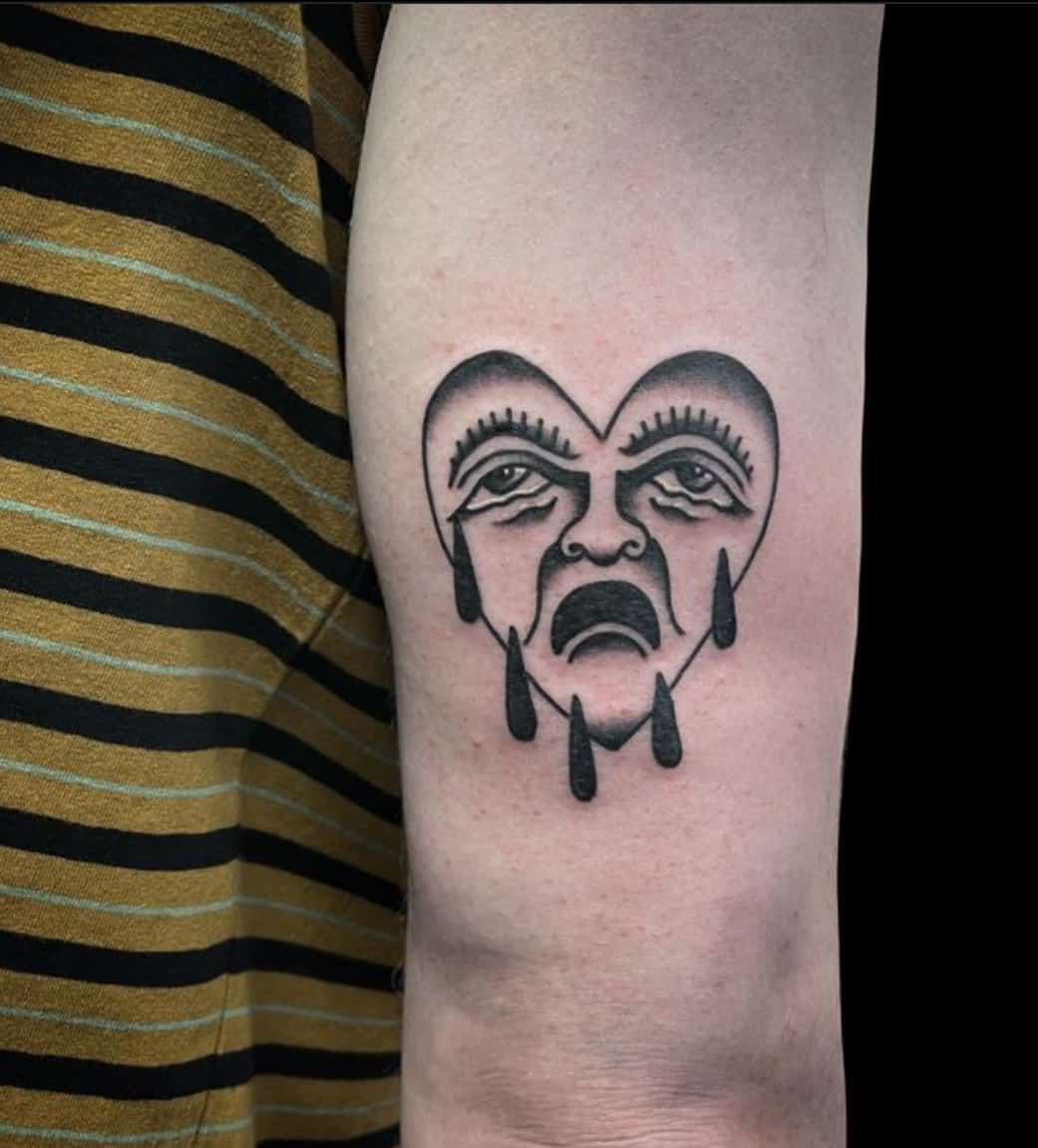 13. Black & Grey Traditional Crying Heart
The saddest face on the saddest heart, you can feel the suffering of this.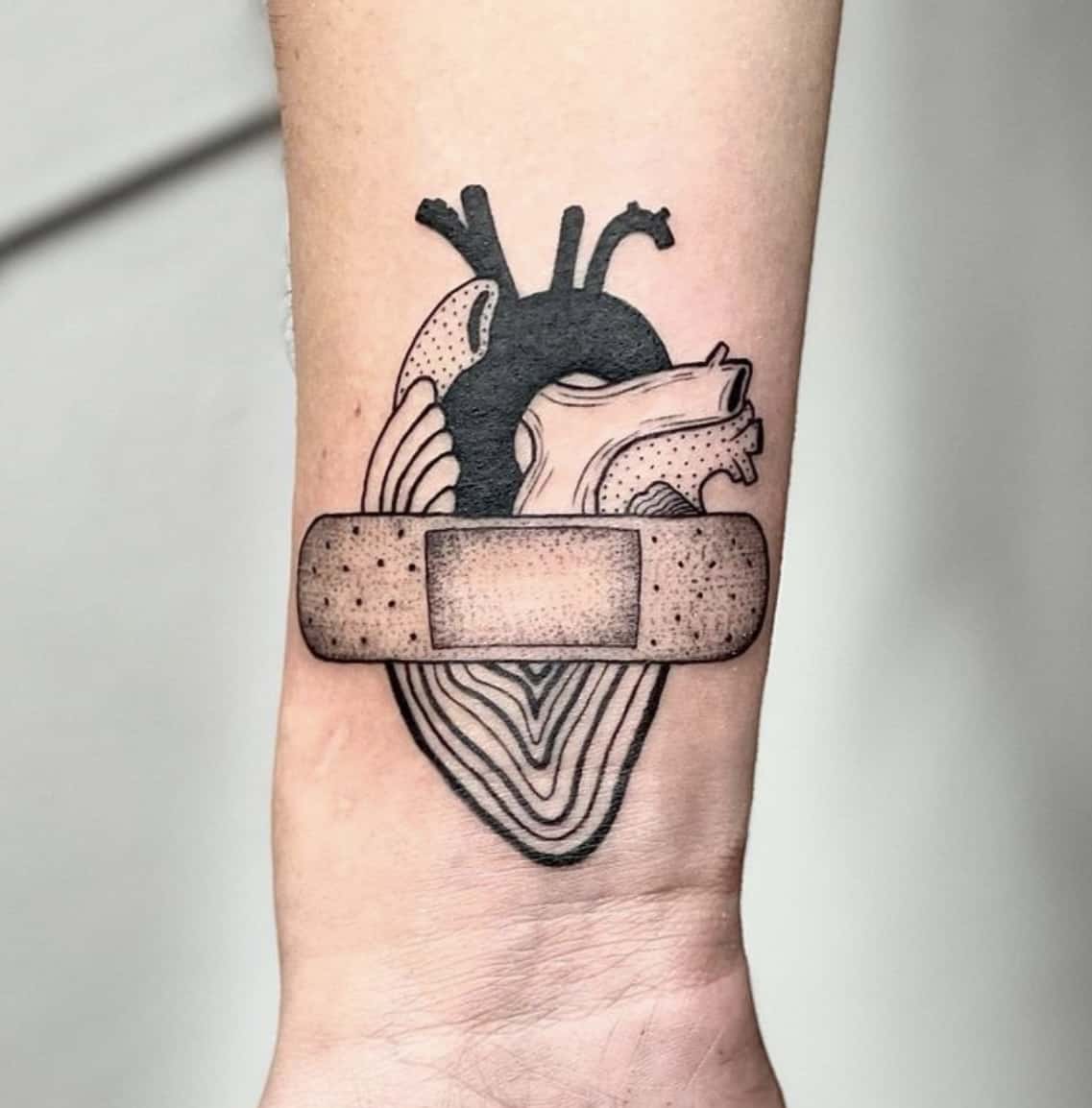 14. Heart with a Band-aid
An emotional way to express a broken heart in the healing process, you can see that this artist has a unique style.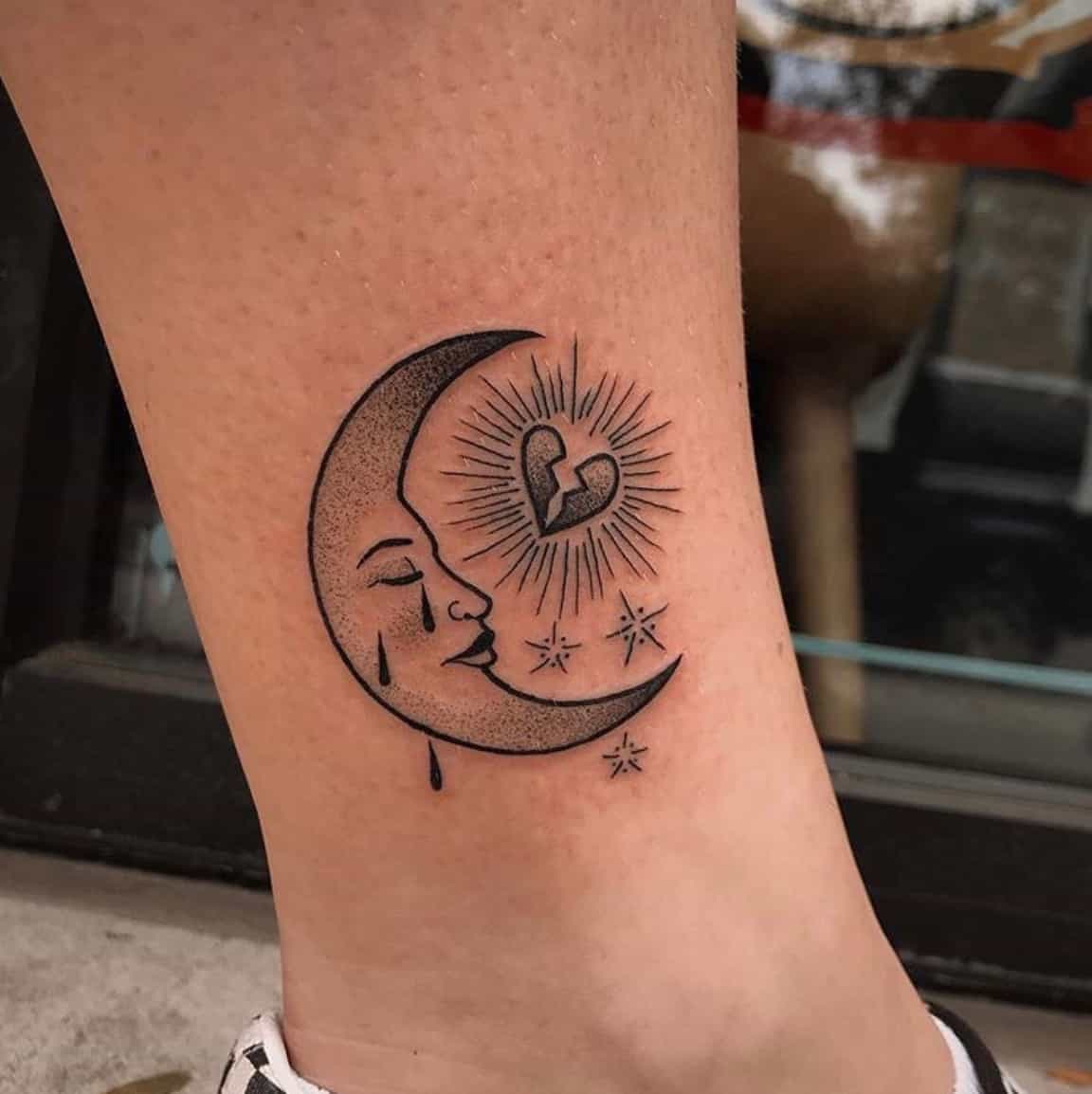 15. Broken Hearted Moon Tattoo
Symbolically, the moon represents emotions. This work has an antique element that incorporates the moon and the sadness of our broken heart nicely.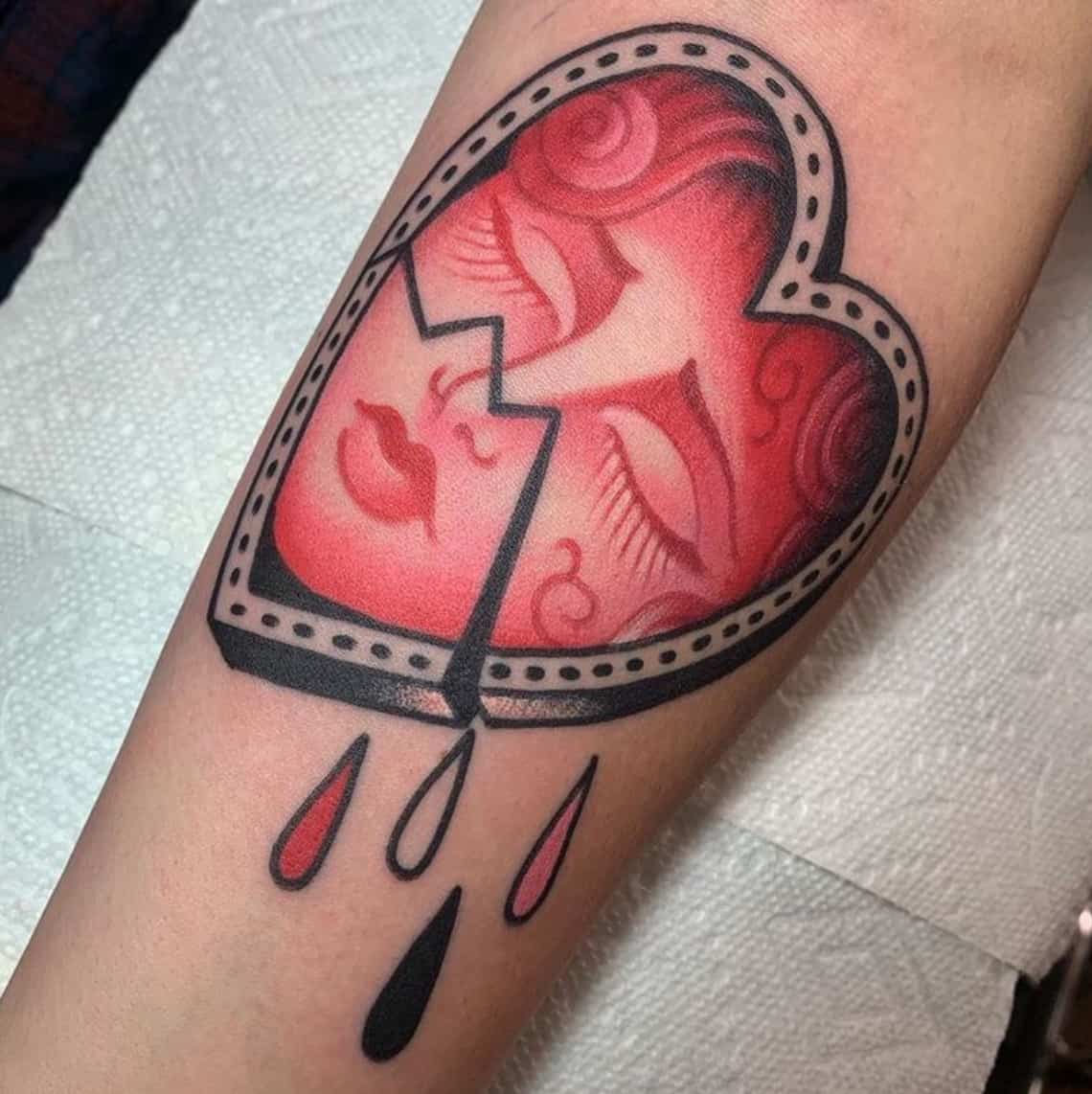 16. Old School Red Ink Sad Heart
I absolutely love when artists give a unique twist to the traditional style. In this sad woman's face, all the shades of red are beautifully used inside a broken heart with different colored tears.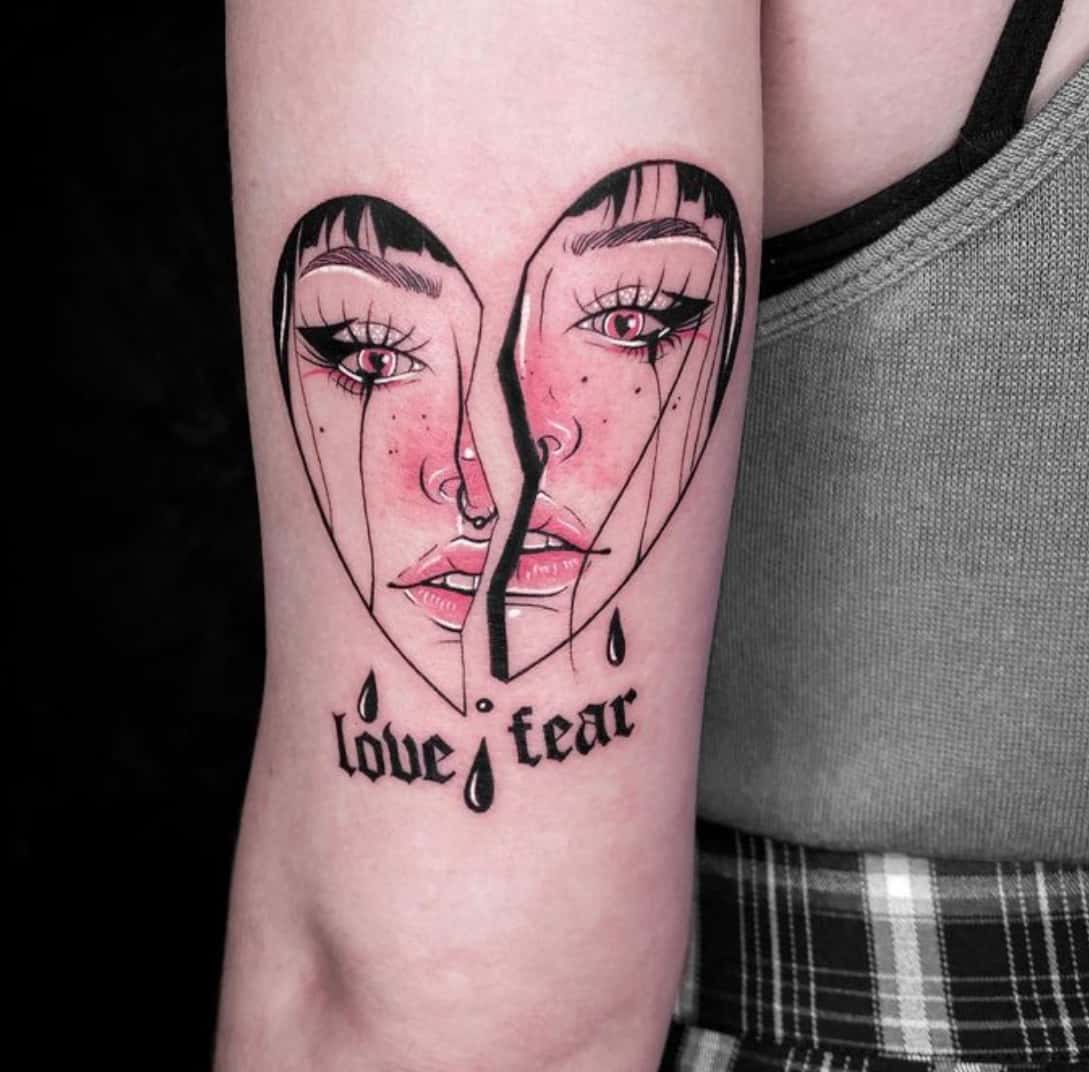 17. Portrait Free Style Broken Heart
This design looks very modern. I love how the artist used white ink for the highlights, a subtle but impactful detail.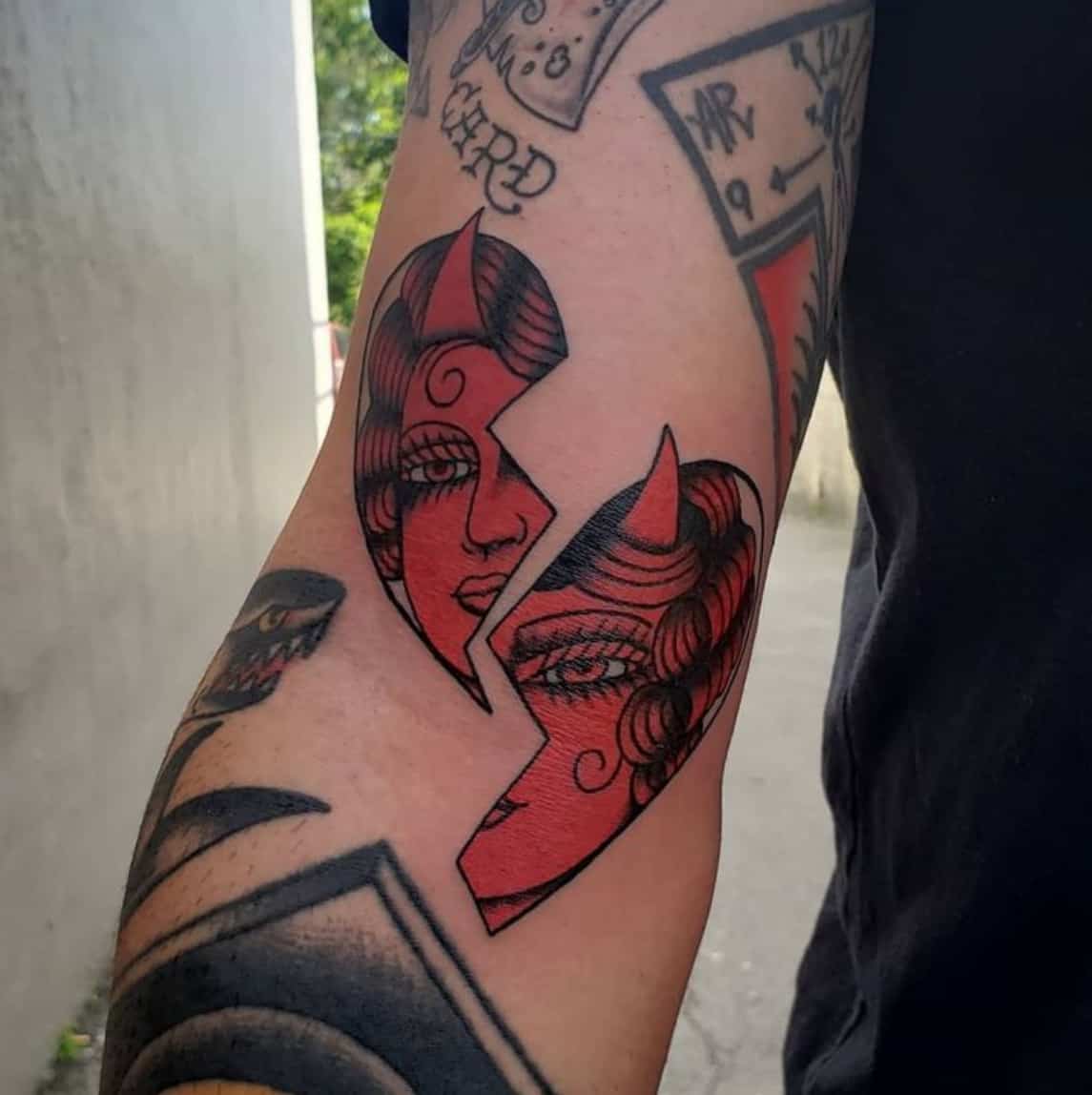 18. Devil Edition Broken Heart
This traditional tattoo blew my mind with an incredible use of red ink. That look is pure evil with style.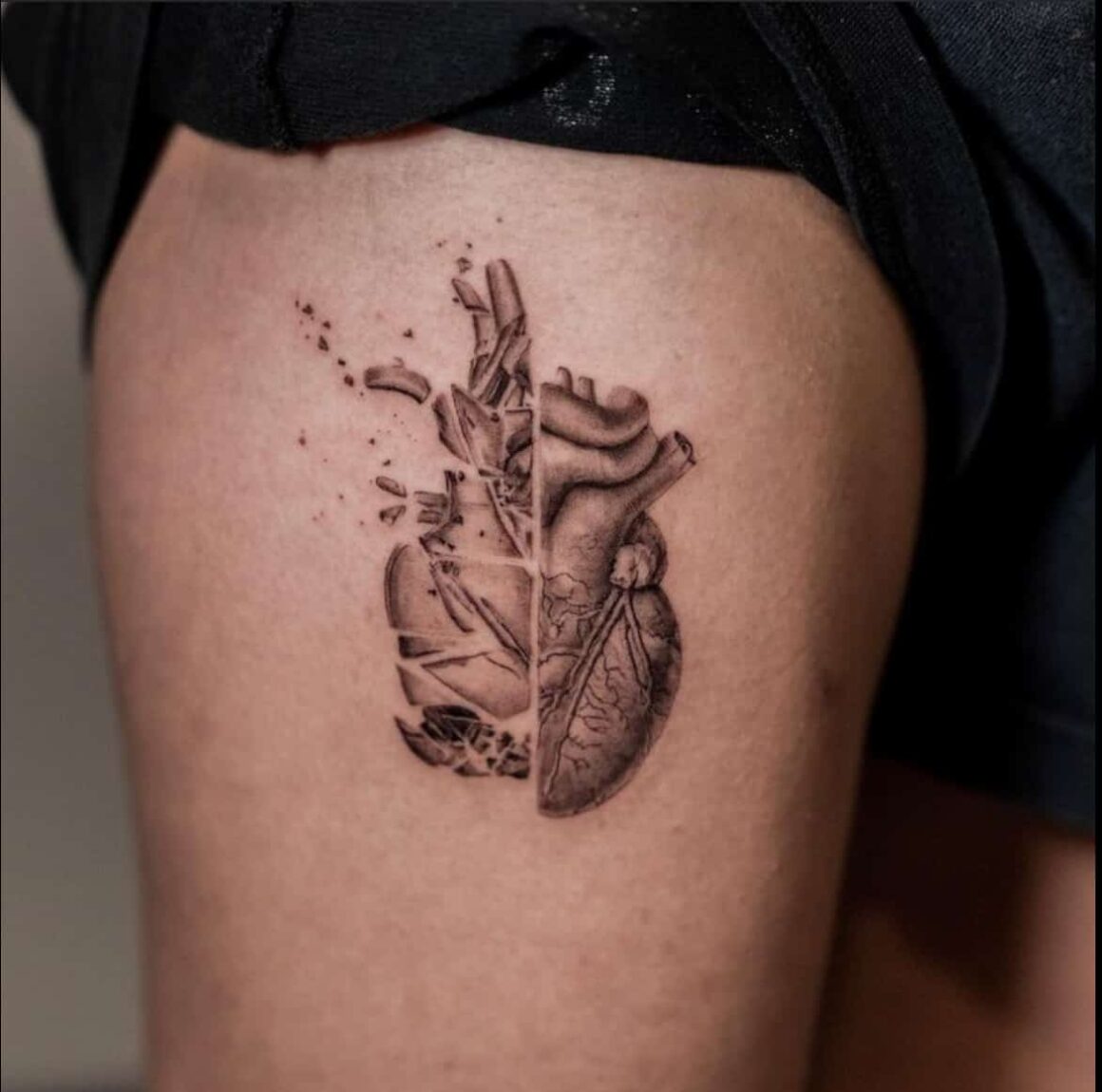 19. Anatomic Broken Heart
Half of the heart is done with black & grey realism, and the other half is freestyle work that shows how shattered this heart is. Stunning combination.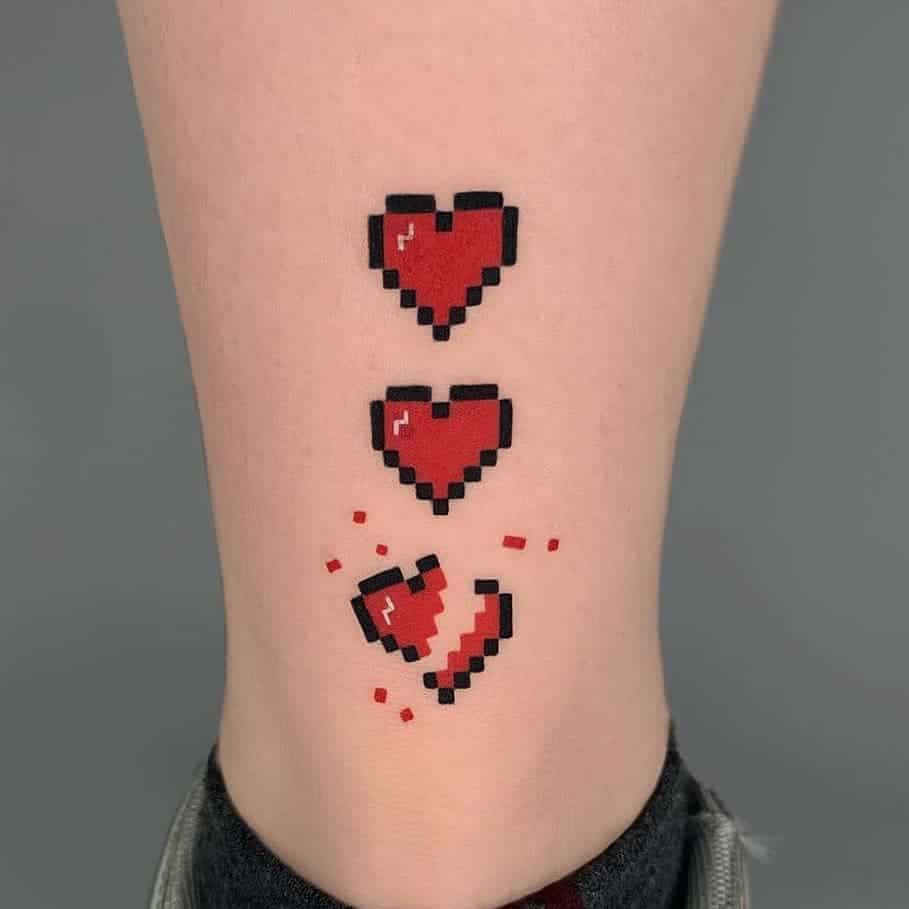 20. Zelda Broken Heart
A shout-out to popular video game Zelda, this pixel art design is one of our favorites. Link saves Zelda in each game, so this heart must belong to someone else.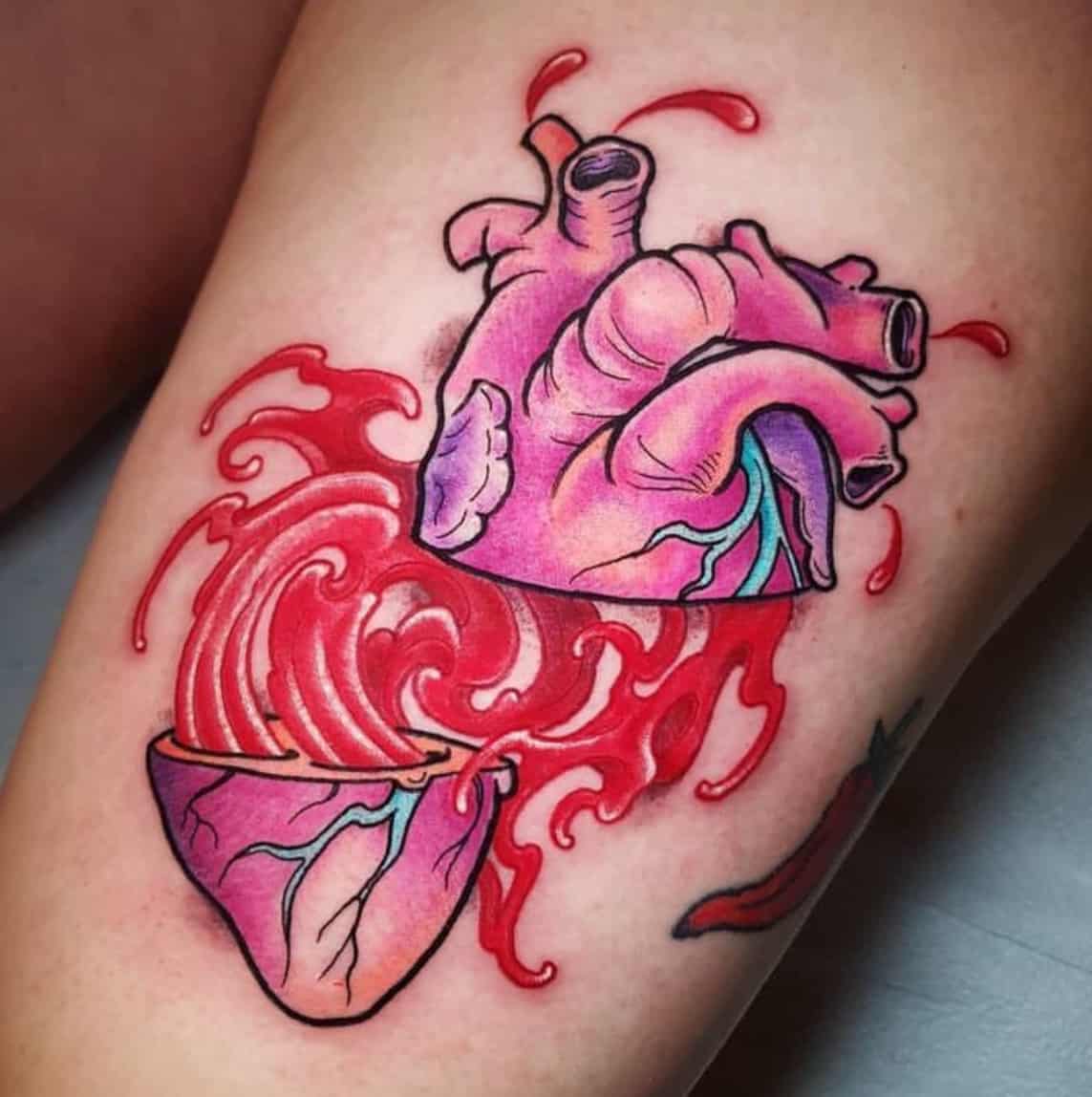 21. Bright Anatomic Broken Heart
Last but not least, we have an anatomic heart sliced in two. Very graphic and creative, the vibrant colors and the shape of the blood really make this one stand out.