Greetings, tattoo lovers! As a seasoned tattoo artist, I have noticed that scorpion tattoos have become increasingly popular over the years. In this article, we'll dive into the meaning behind this fierce and captivating design.
History of Scorpion Tattoos
The scorpion has been a symbol of power and danger throughout history. In ancient Egypt, scorpions were worshipped and associated with the goddess Selket, who protected the dead. In Greek mythology, the scorpion is linked to the story of Orion and is said to have killed him. The scorpion has also been a popular subject in literature and art, from Shakespeare's "King Lear" to the iconic rock band, The Scorpions.
The Meaning Behind Scorpion Tattoos
Scorpion tattoos can hold a variety of meanings depending on the individual's interpretation. Here are a few common meanings:
Protection: In some cultures, scorpions are seen as protectors and are believed to ward off evil spirits.
Strength and power: Scorpions are known for their strength and survival instincts. A scorpion tattoo can represent one's own inner strength and resilience.
Fearlessness: Scorpions are fearless creatures and will defend themselves when threatened. A scorpion tattoo can represent courage and the willingness to stand up for oneself.
Astrology: In astrology, the scorpion is associated with the Scorpio zodiac sign. A scorpio tattoo can be a symbol of one's astrological sign or personality traits.
Scorpion Tattoo Gallery
I went scouring the internet for some of my favorite scorpion tattoos for both men and women, ranging from the arms, legs and hands. There are a ton of styles out there, but I think this selection should give you a great starting point for your next inspiration.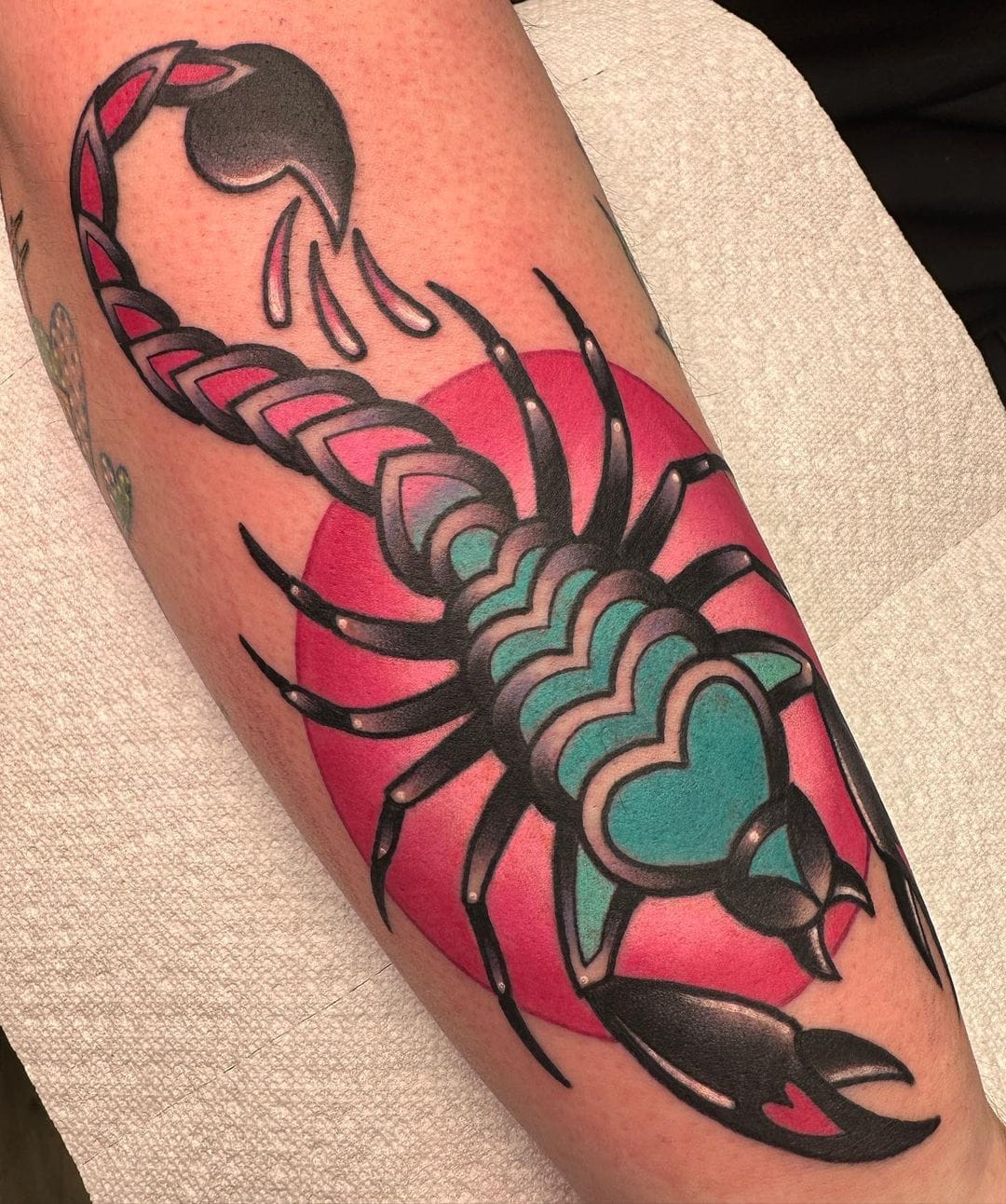 Summary
Scorpion tattoos are a popular choice for those seeking a powerful and meaningful design. Whether you're drawn to the scorpion for its protective qualities or its representation of strength and fearlessness, this design is sure to make a statement. As always, it's important to carefully consider the placement and design of your tattoo and to choose a reputable artist who can bring your vision to life.