Stranger Things is a teenage sci-fi and supernatural Netflix series. While we all wait for season 5, how about demonstrating your fandom with a Stranger Things tattoo?
The series takes place in the early 80s, so the aesthetic from the show is quite vintage and neon-noir, maybe that's why some of the sick tattoos we listed below are full of saturated colors.
Stranger Things became very popular among the young audience but has also got some 80s and 90s kids hooked on the show due to its variety of references to music and cinema from that period.
If you are a classic sci-fi fan, you might also like our "20 New Blade Runner Tattoos For Die Hard Fans" post.
We hope you enjoy these hand-picked Stranger Things tattoo ideas.
Miscellaneous Stranger Things tattoos
The Stranger Things tattoos we listed below are an ode to the series as a whole, but most of them portray Eleven as the central character.
All these tattoos refer to the series aesthetic with bold and bright colors.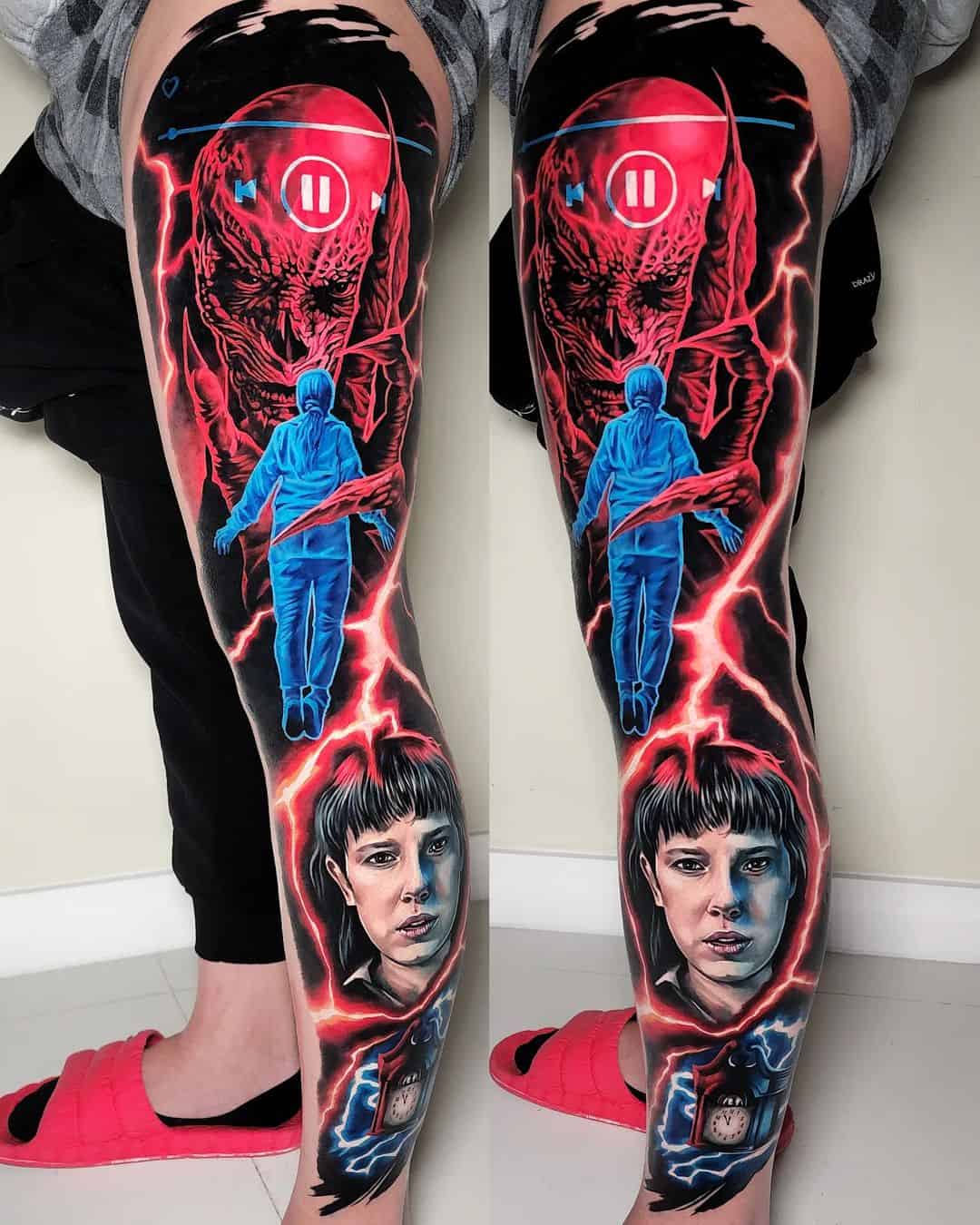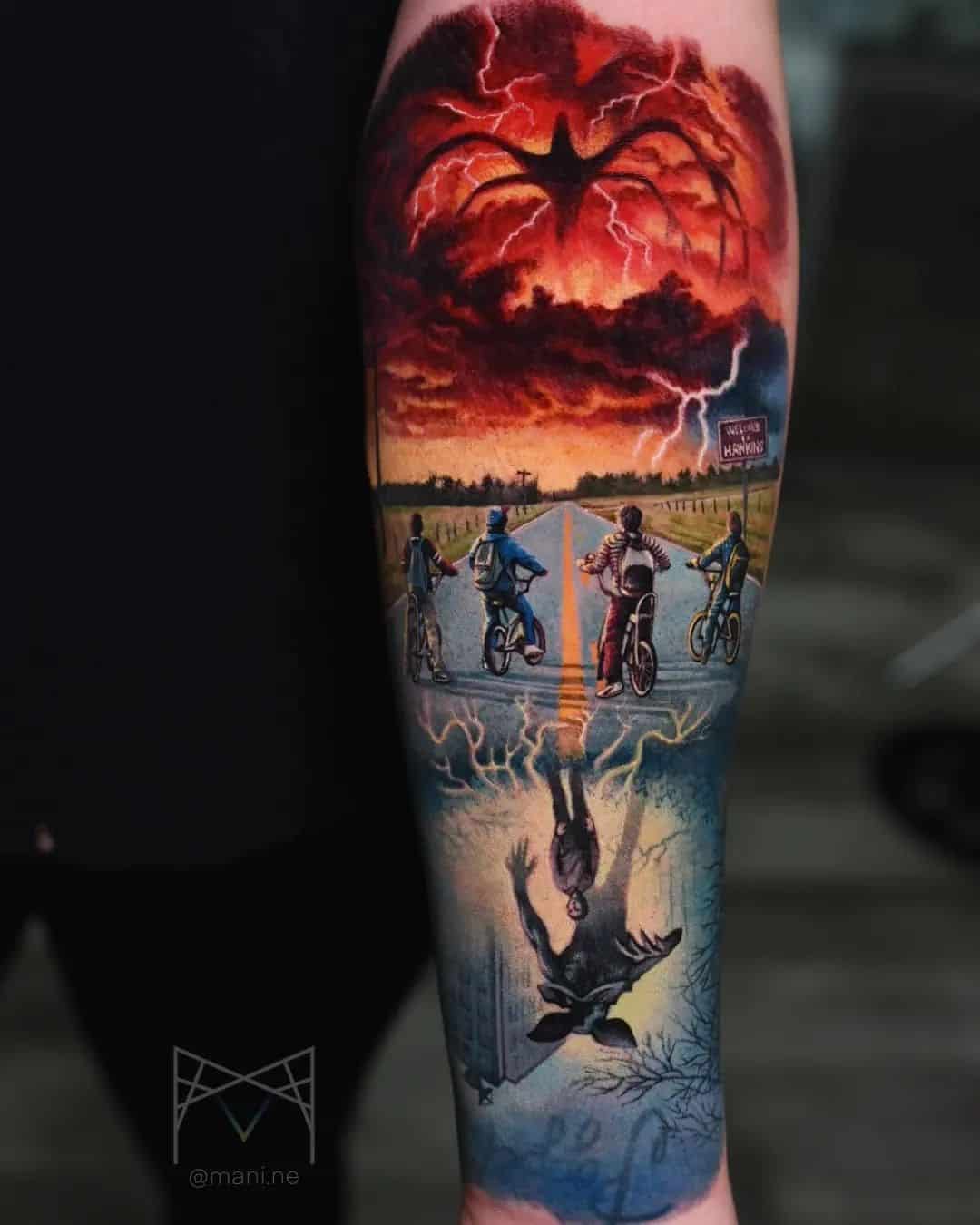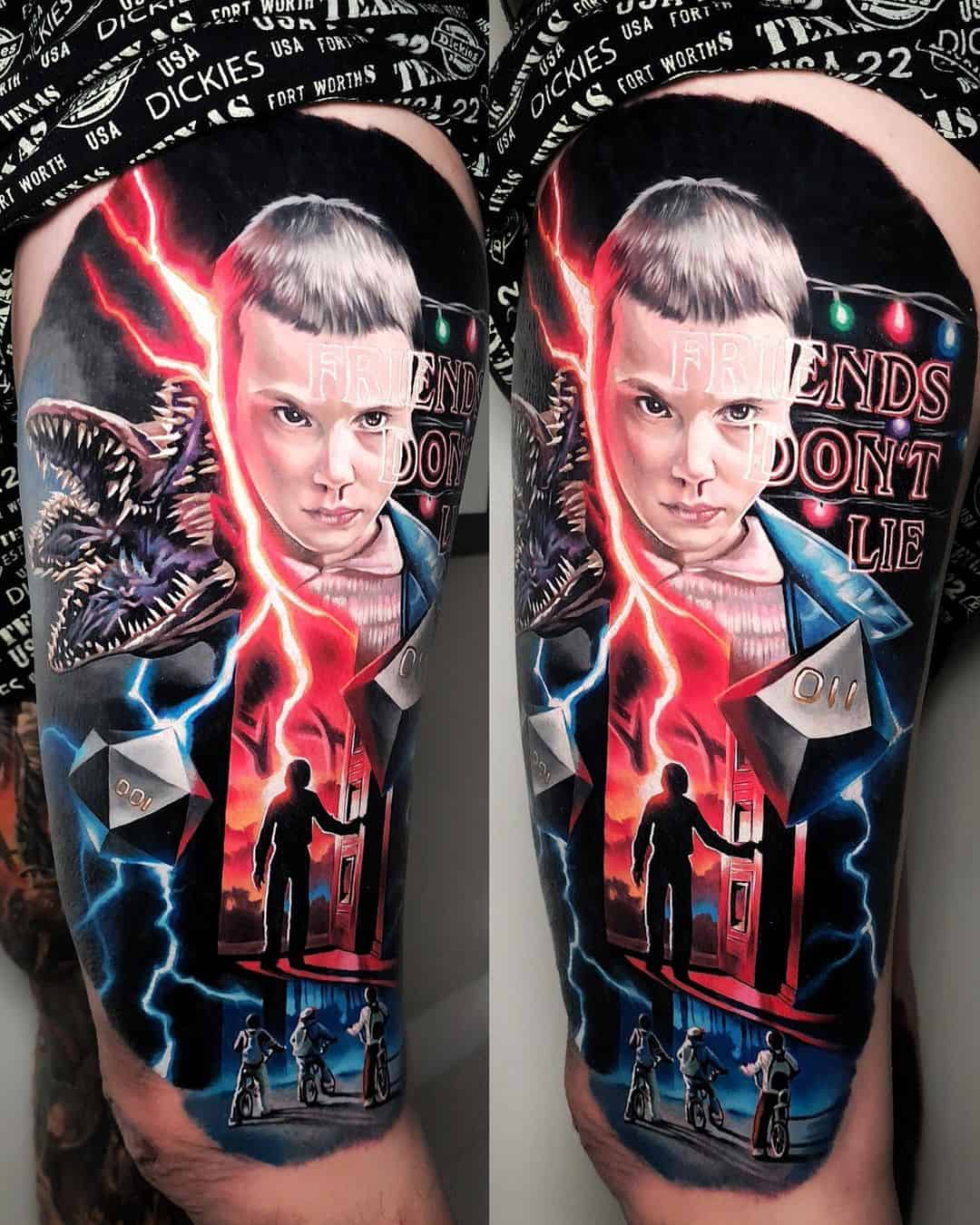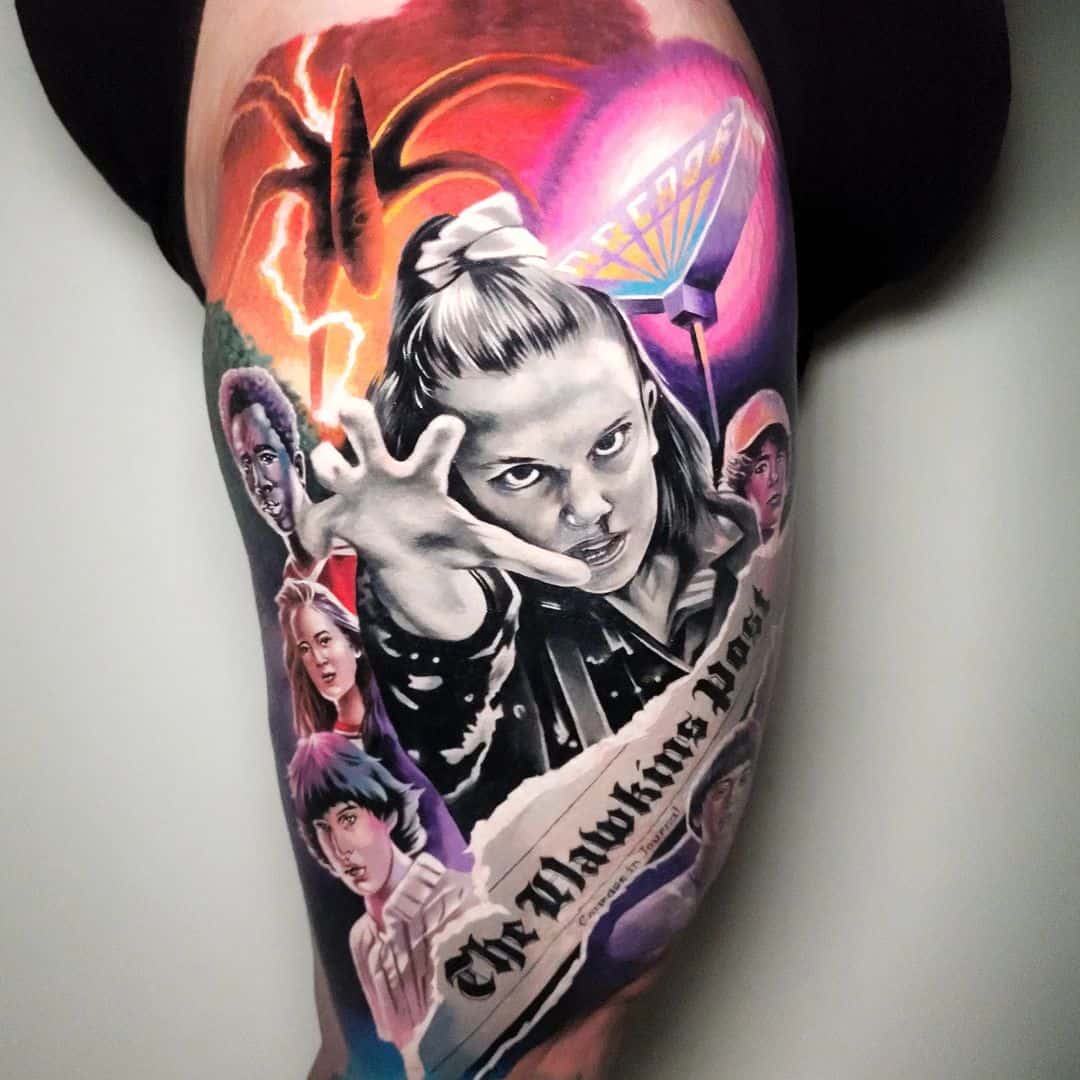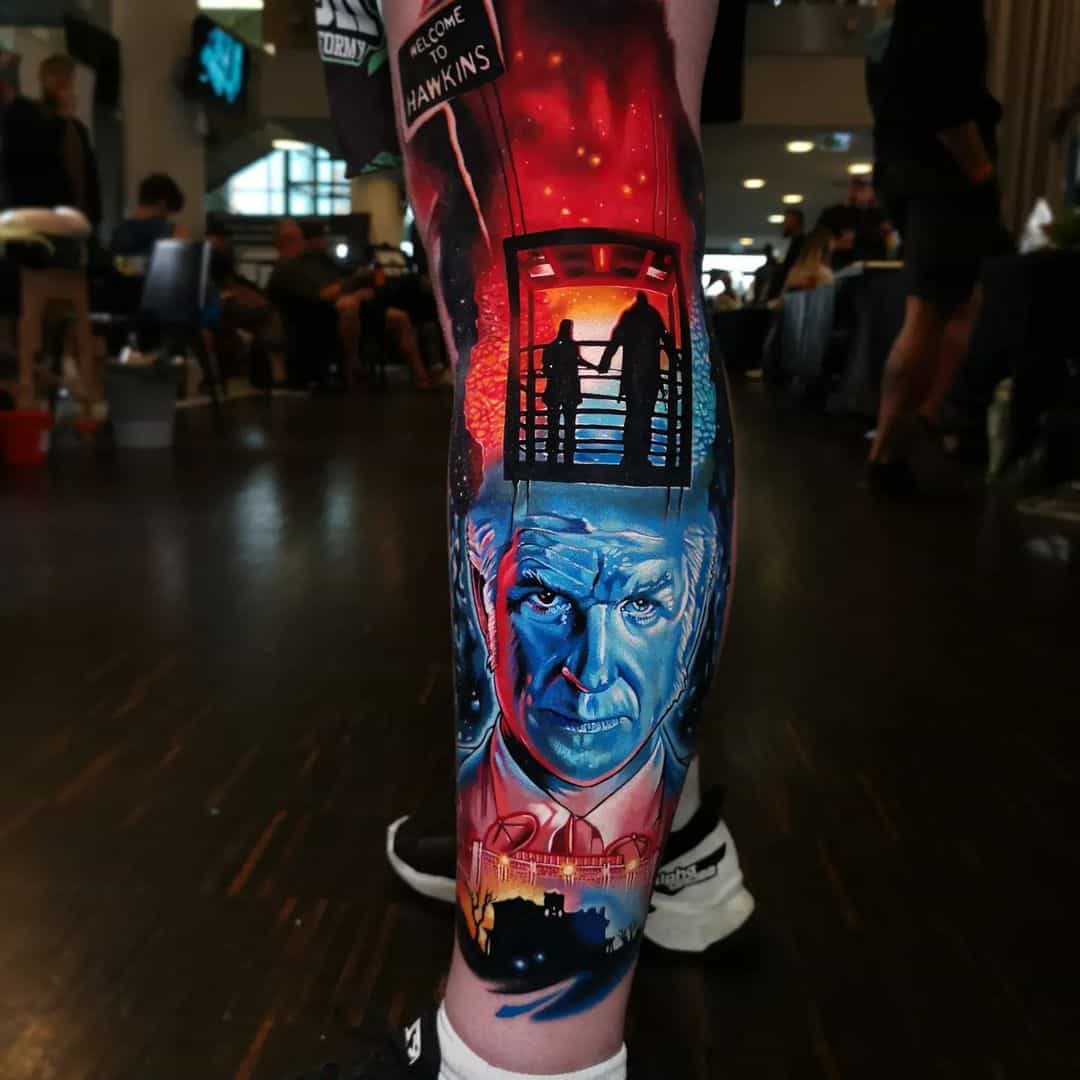 Eleven Tattoos
It's not a secret that Eleven (played by Millie Bobby Brown) is the favorite character of most. Our heroine has been of great importance in saving her friends from life-threatening situations during the past 4 seasons of Stranger Things.
Most of the tattoos on this list show her in important moments demonstrating her powers, but we could not let the character's classic and minimalist "011" tattoo on her arm out of the selection.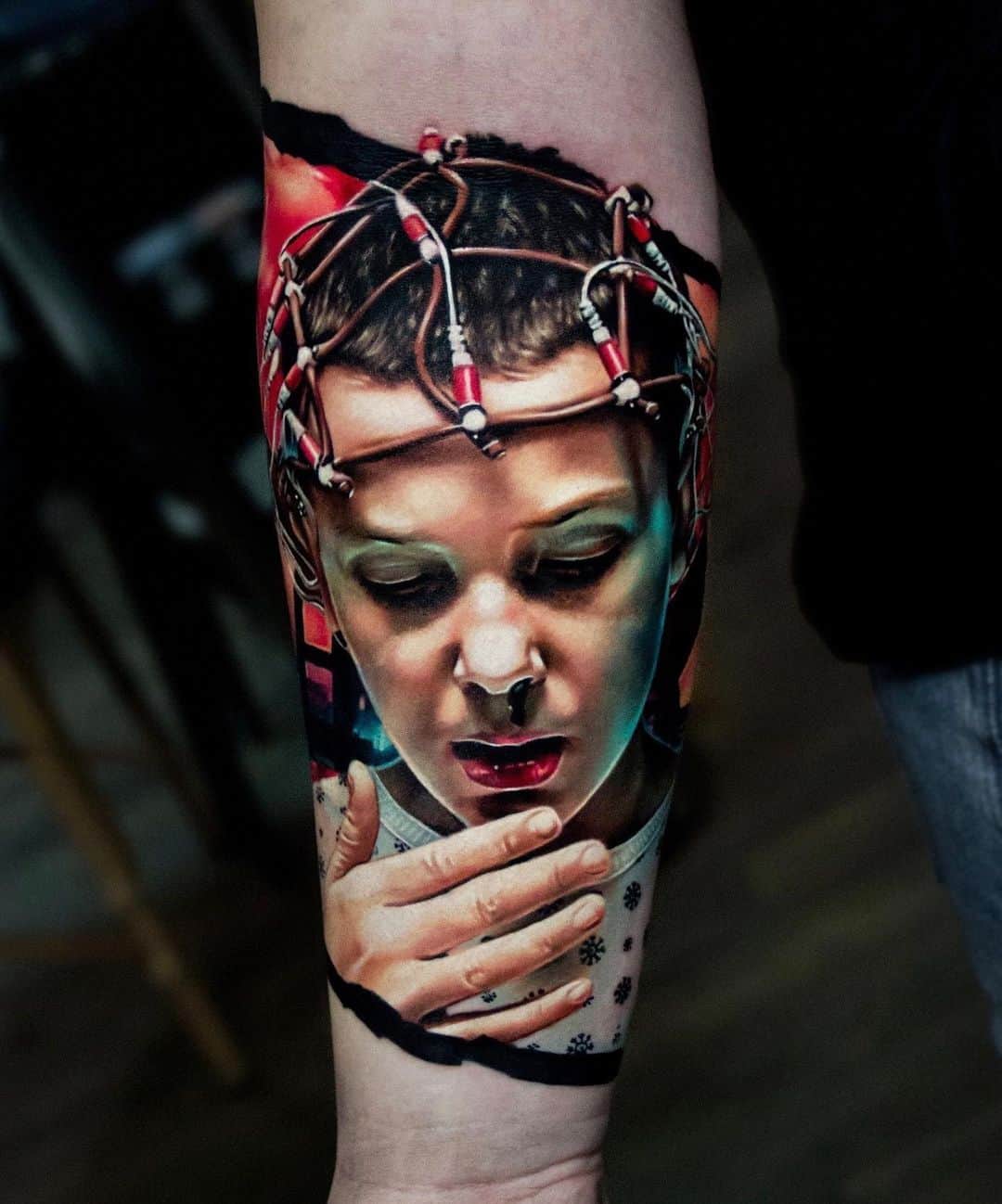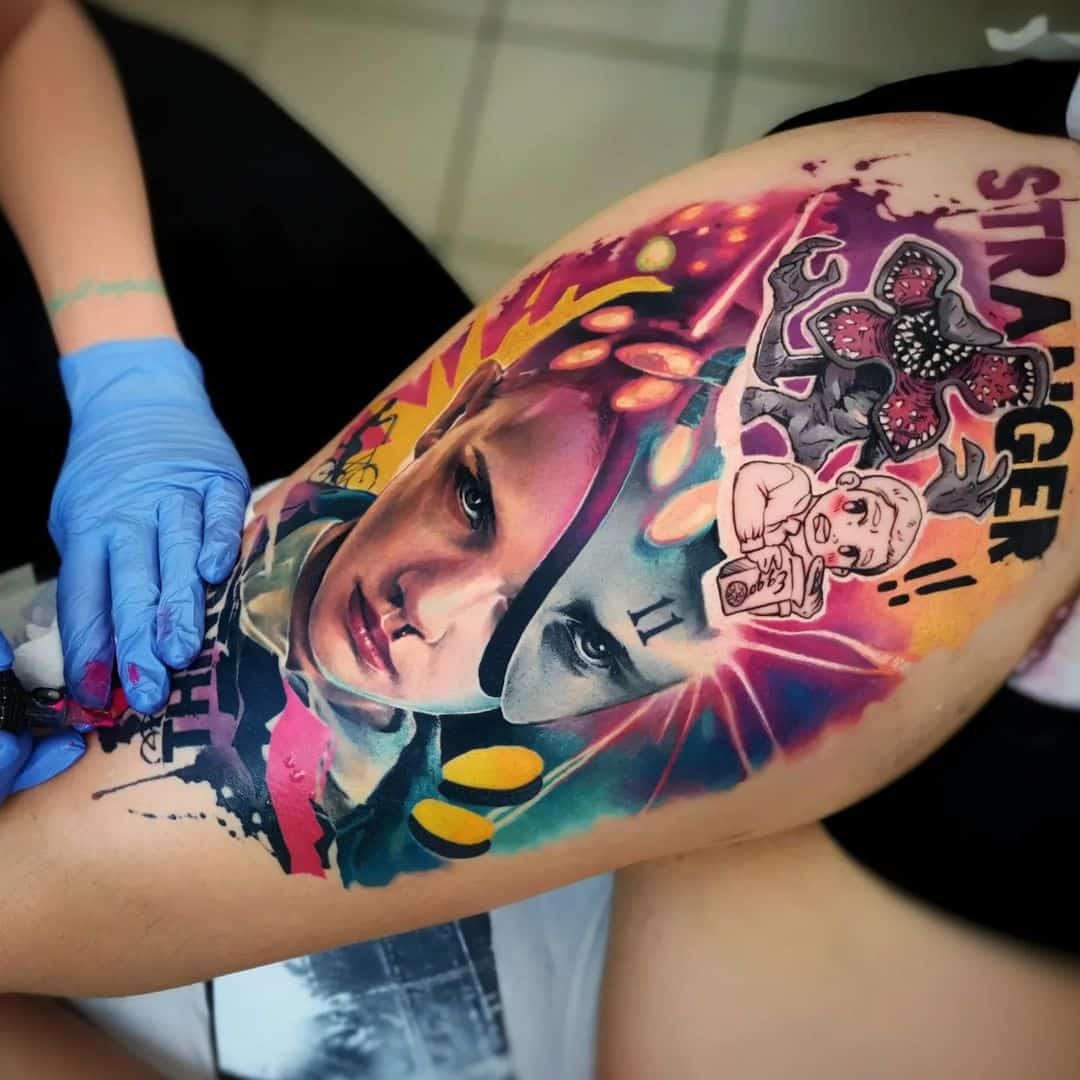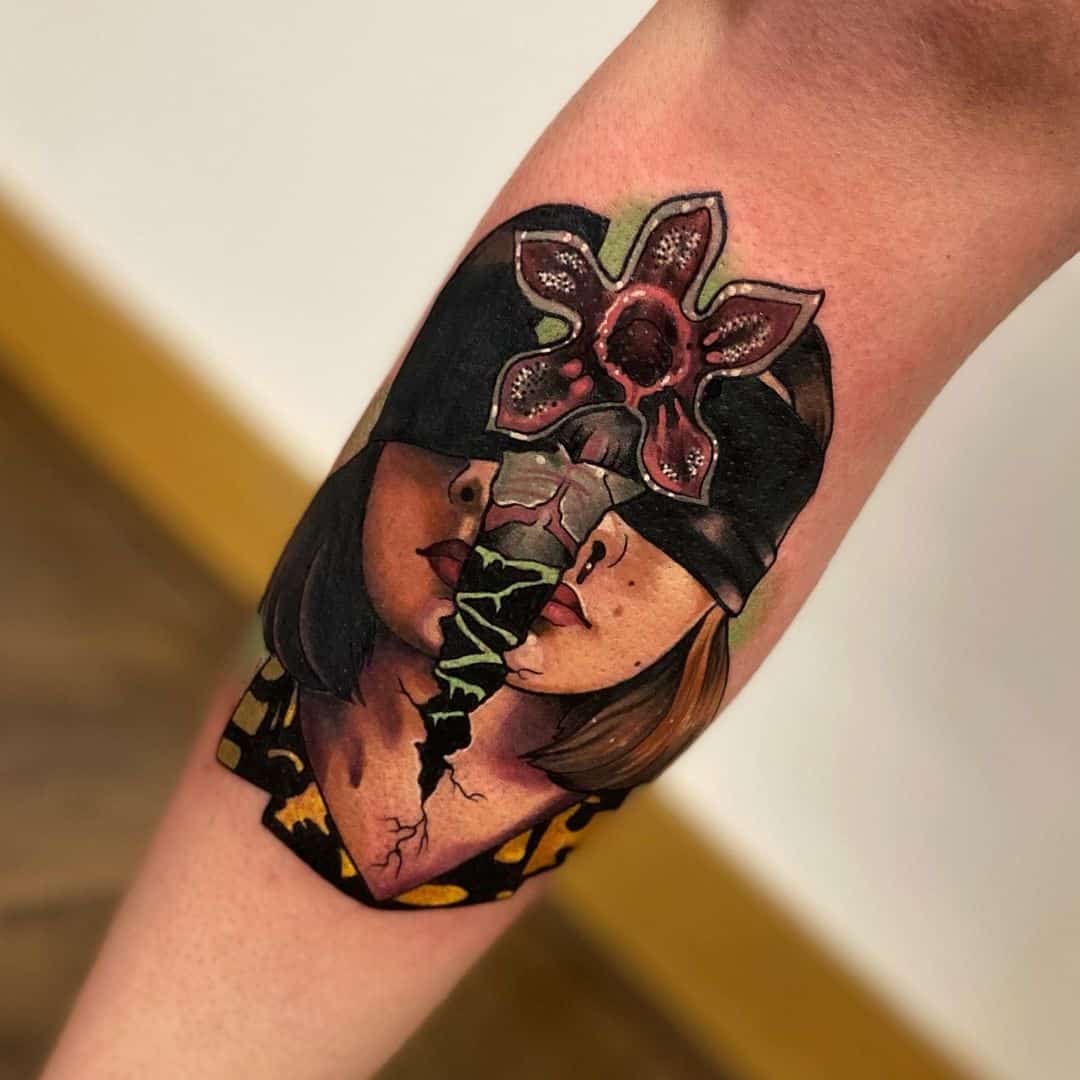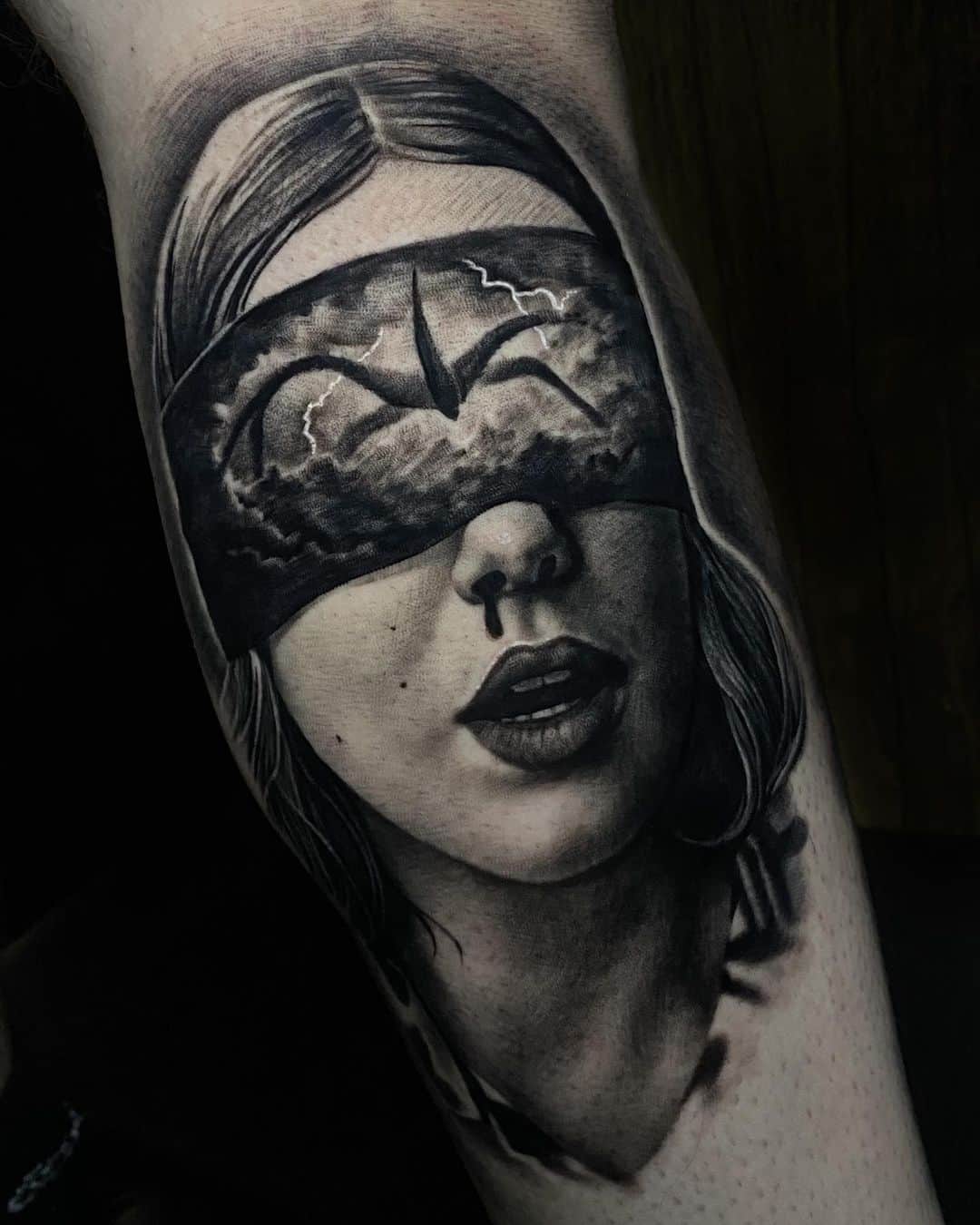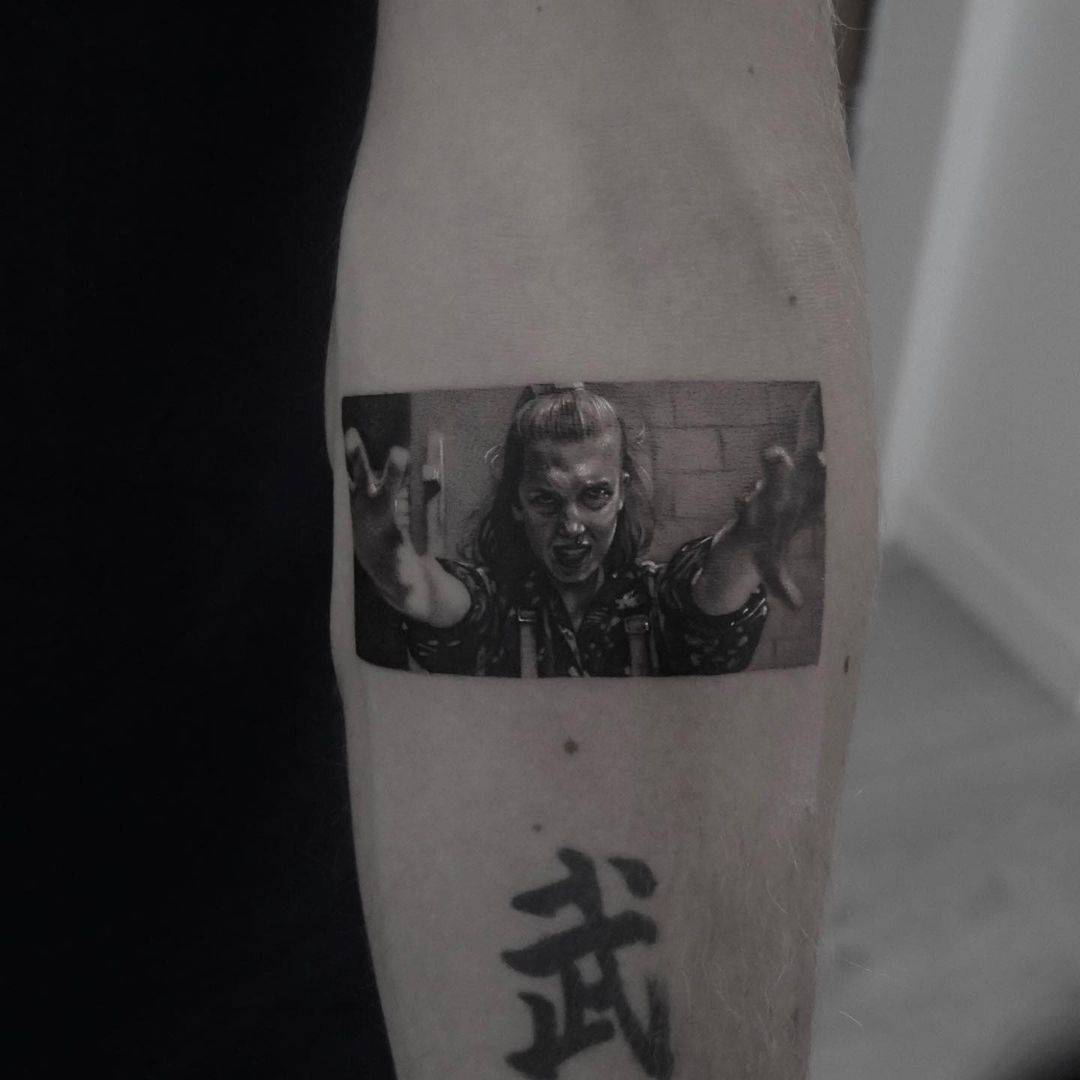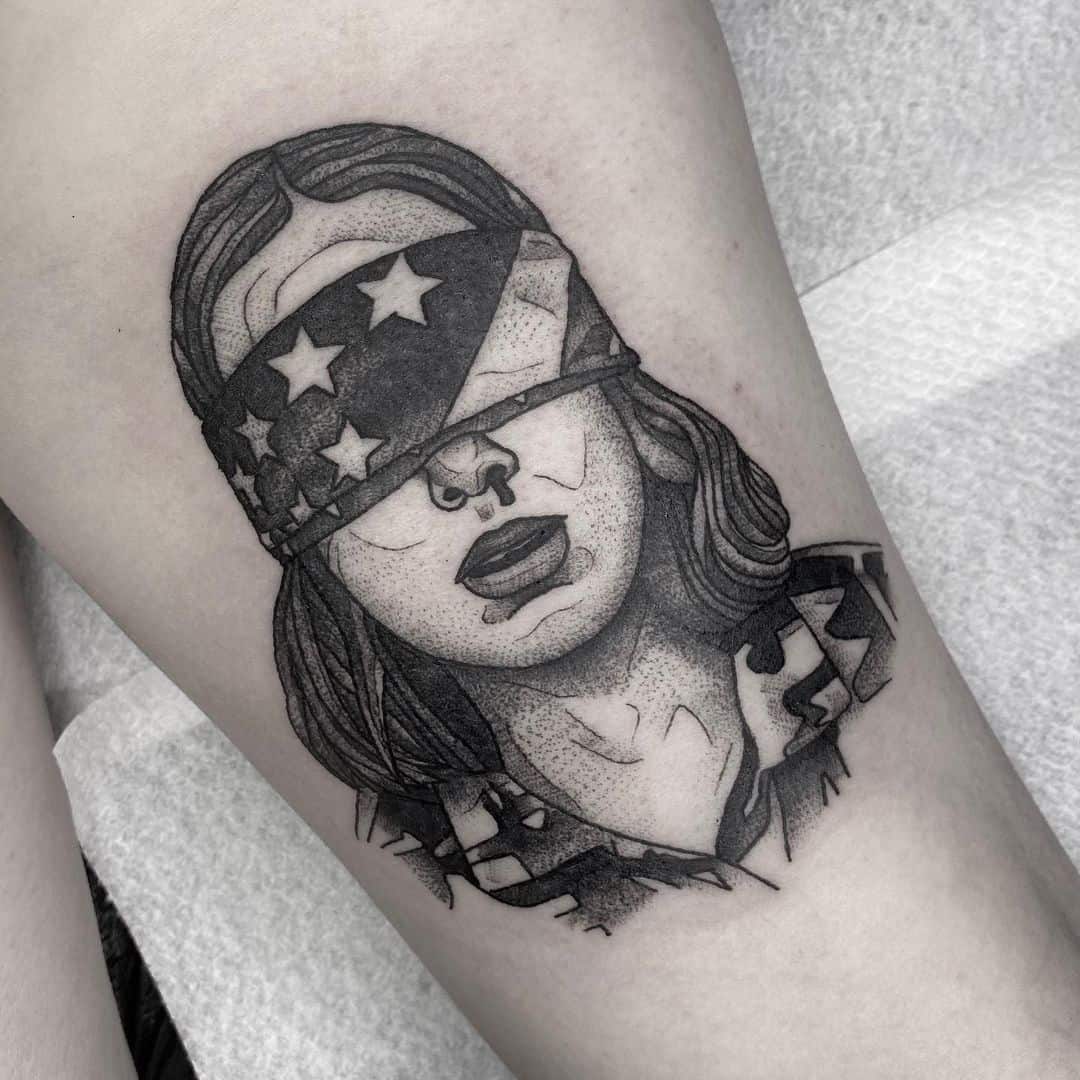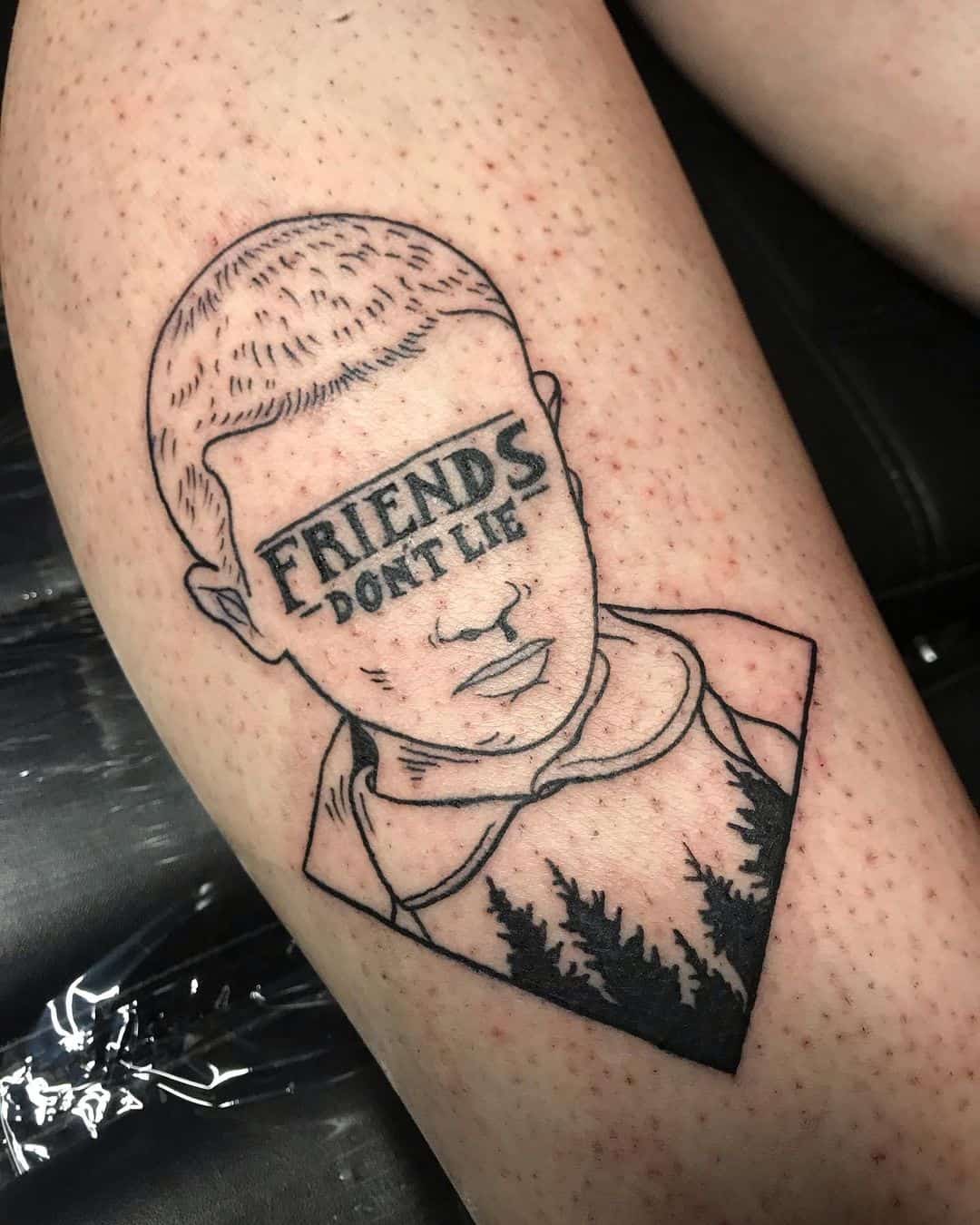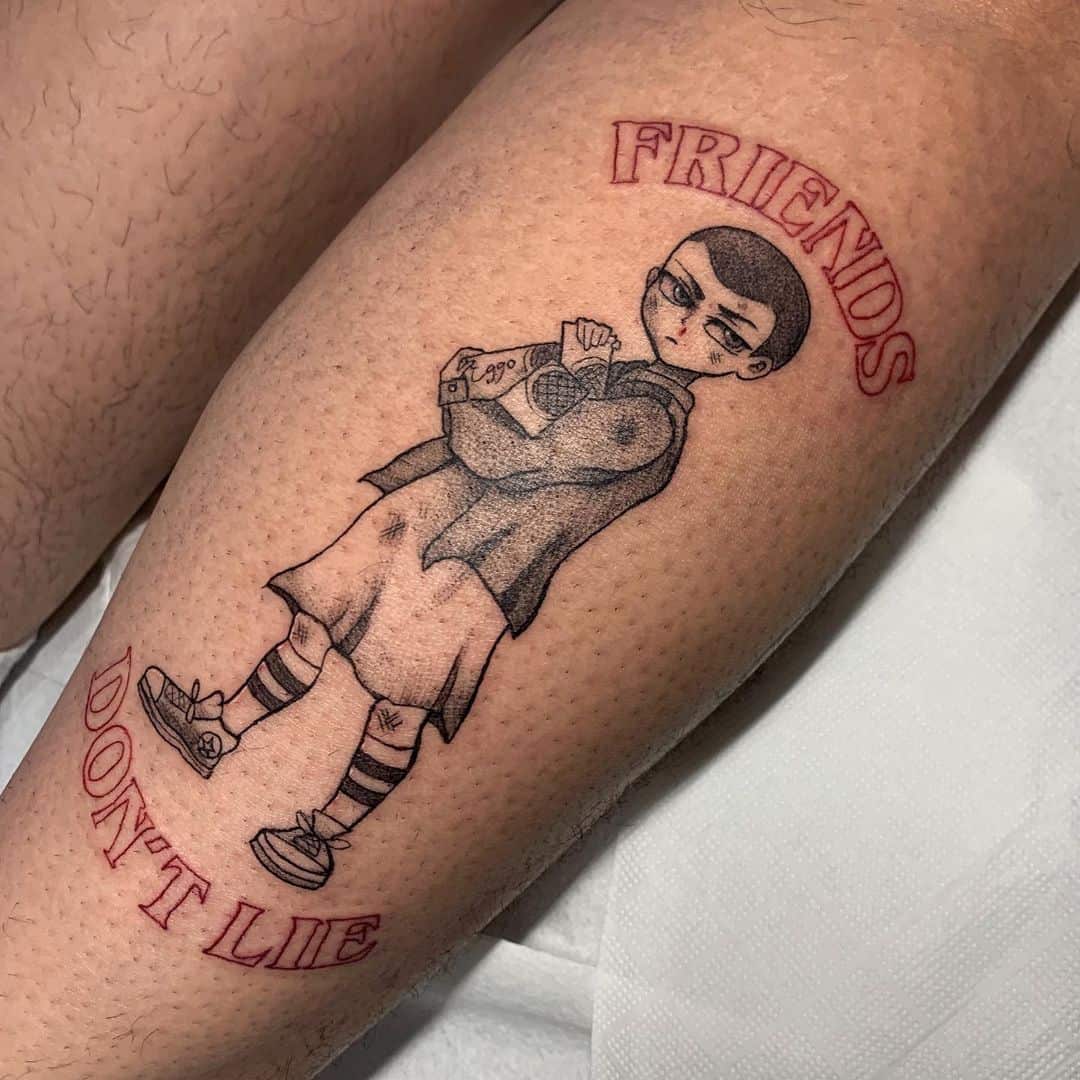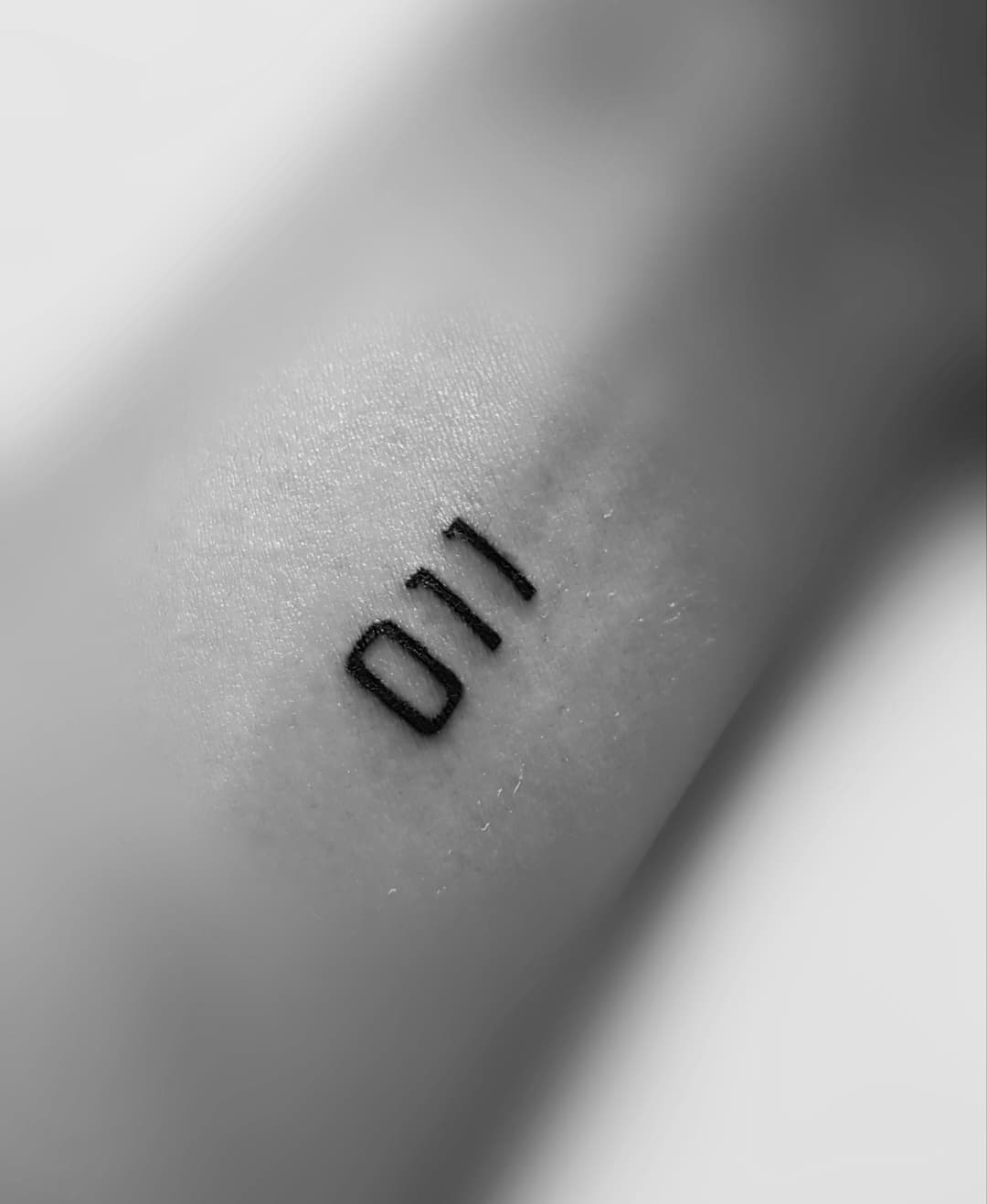 Demogorgon Tattoos
What is a good story without a villain? Since season 1, we have all been running away from the Demogorgon, but some people have them tattooed to show how brave they are.
With its mouth open, the Demogorgon tattoo looks almost like a flower, so it can be pretty good-looking sometimes.
Take a look at some of the Demogorgon tattoos we listed below.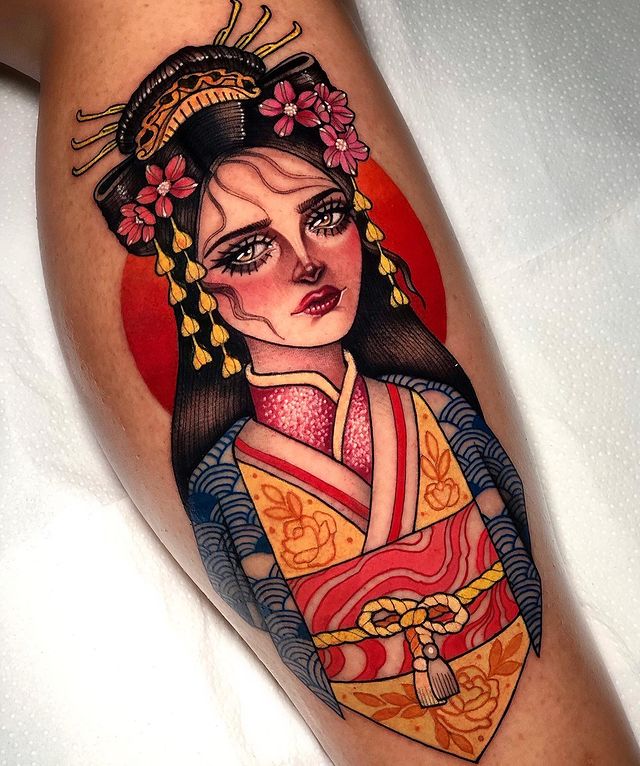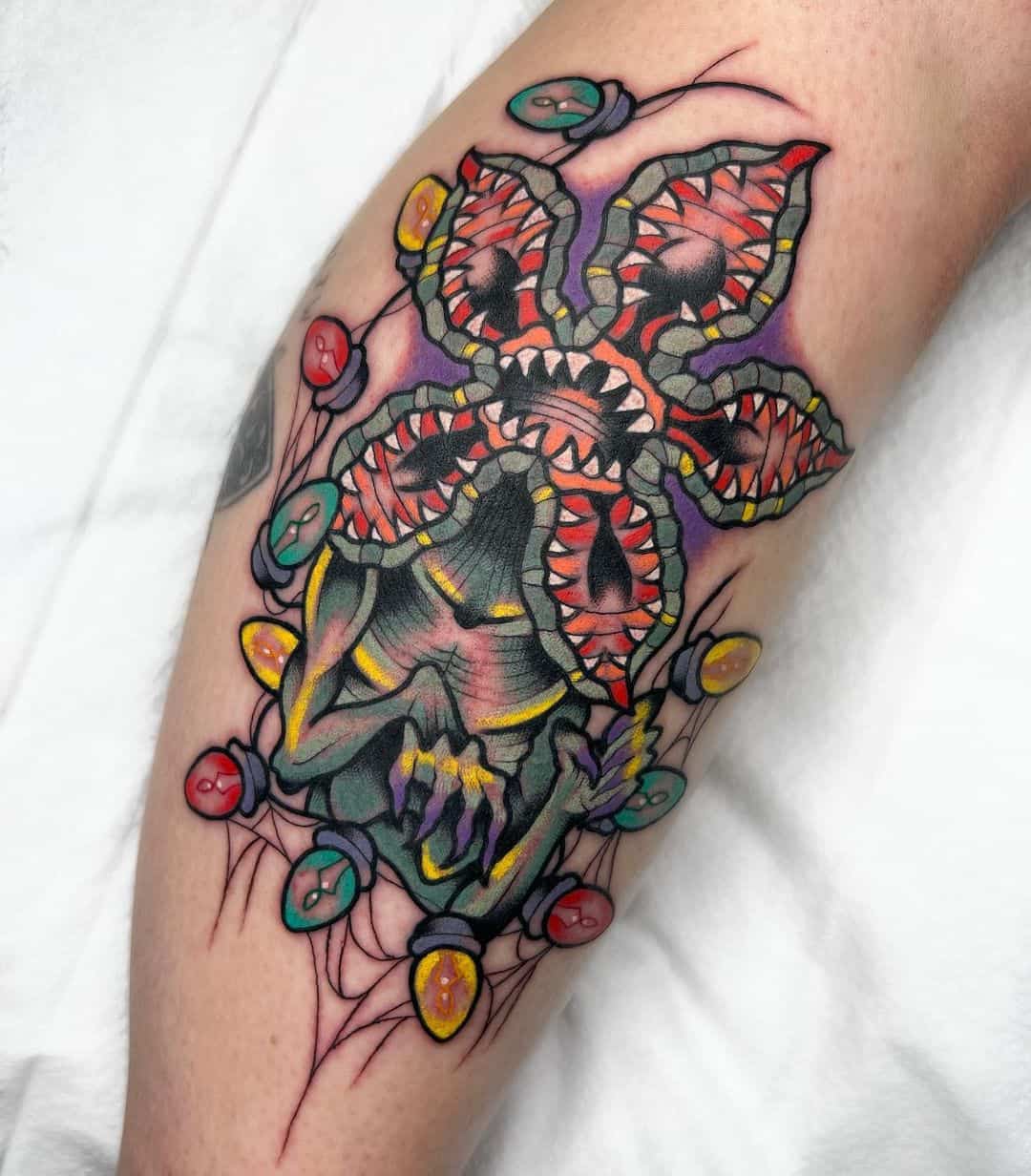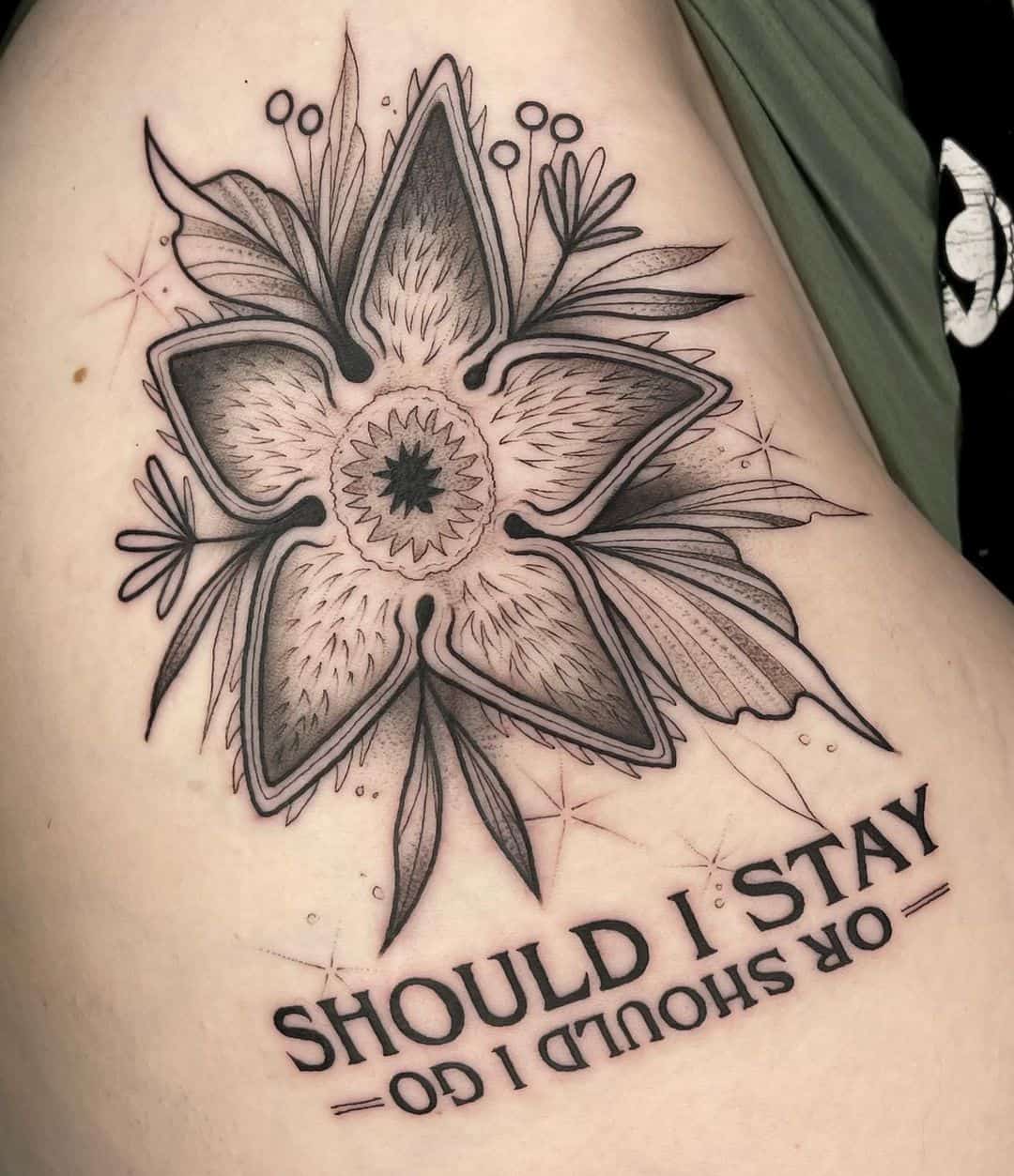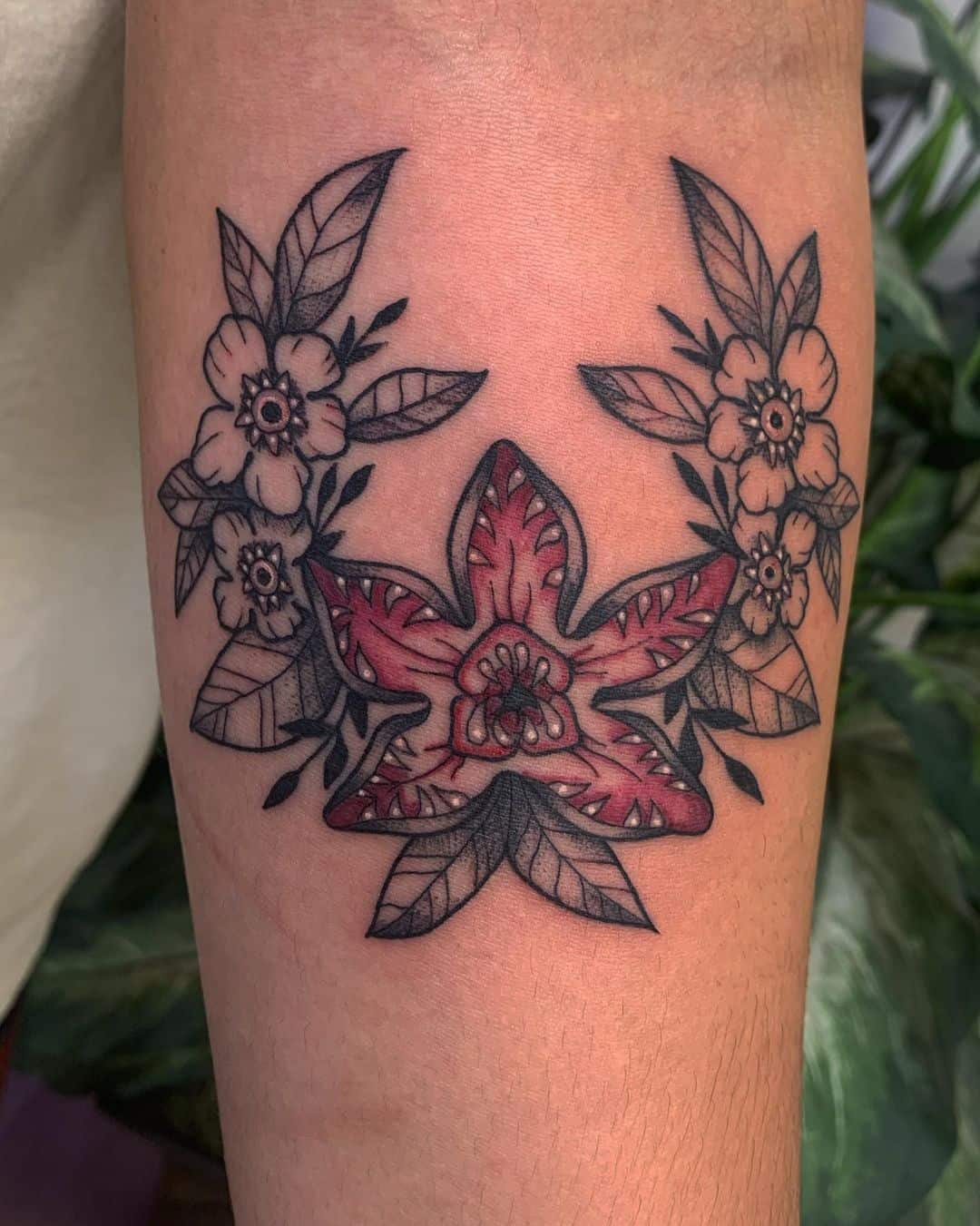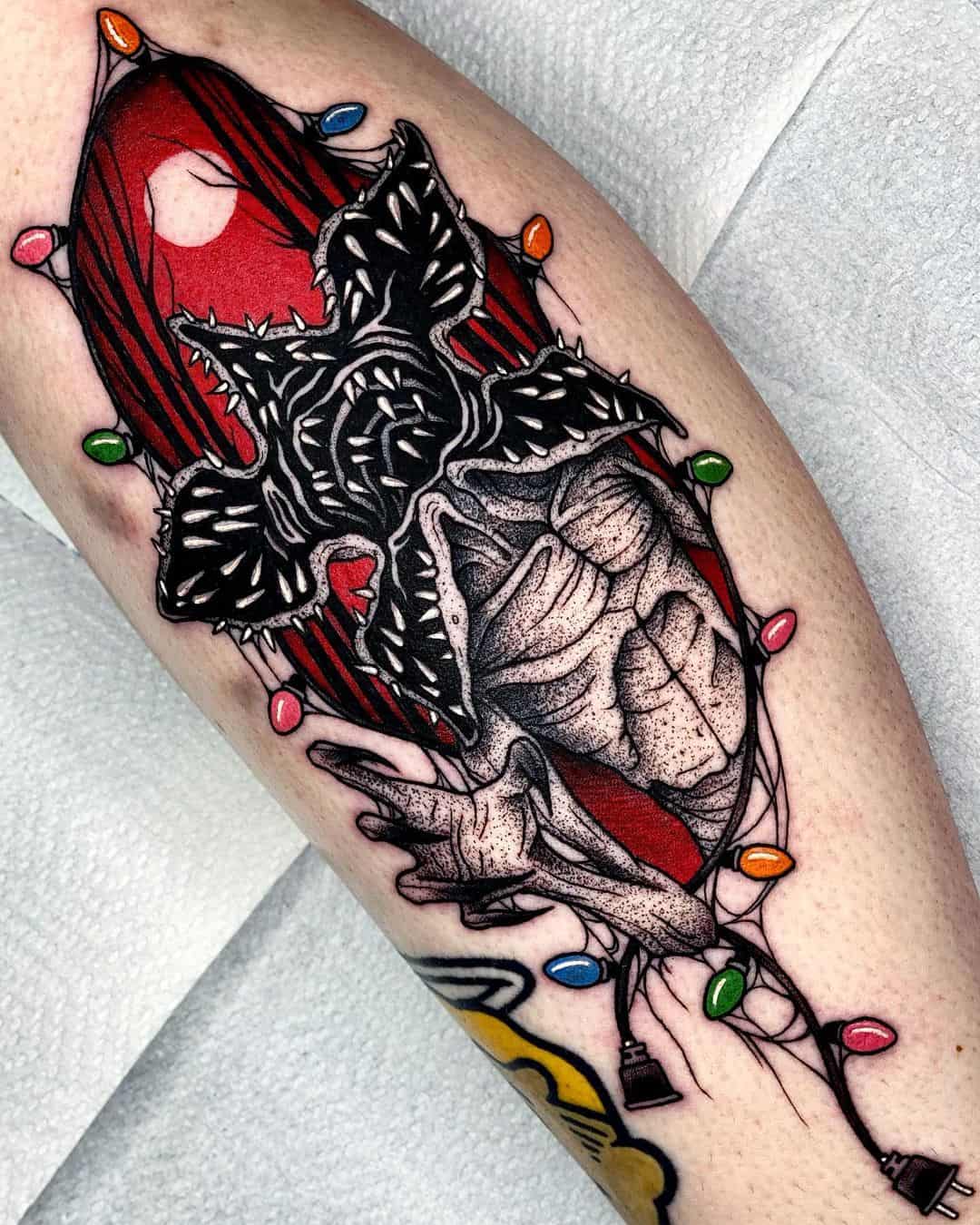 Vecna Tattoos
The ultimate villain, who only had his story told in season 4, is also a popular tattoo theme.
A Vecna tattoo is almost always a scary tattoo, but some of them have lots of artistic value in it.
Check out the Vecna Tattoos we picked for you: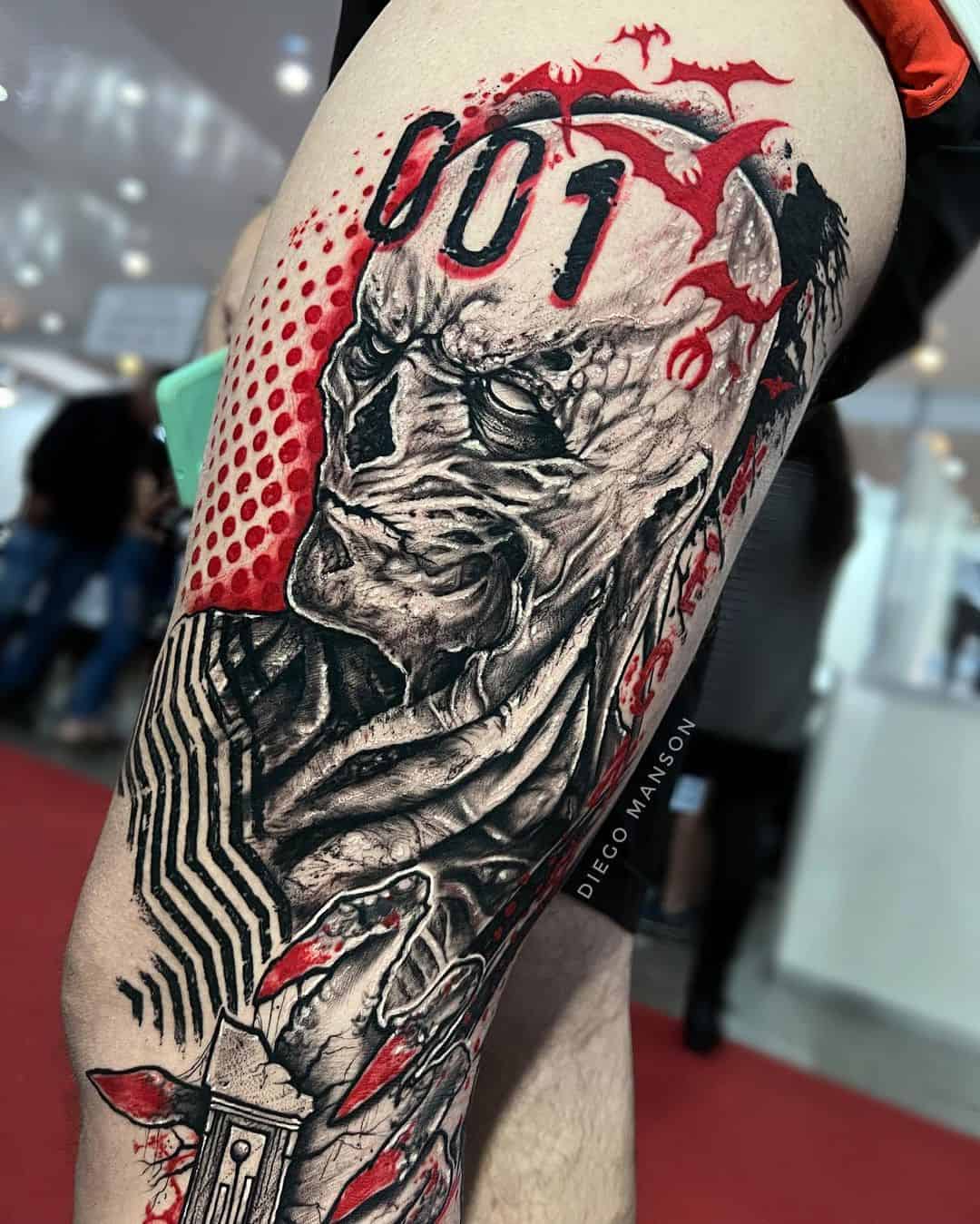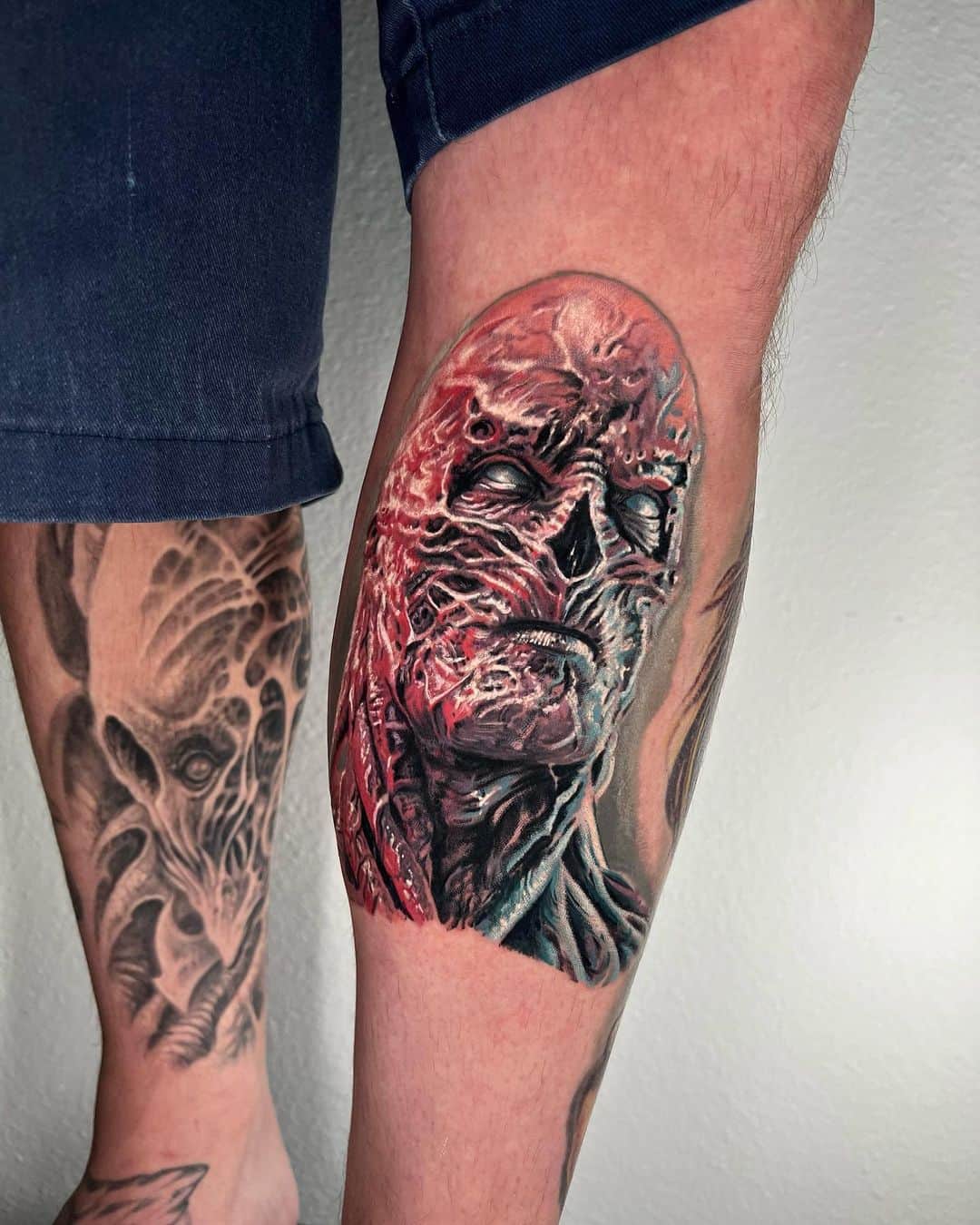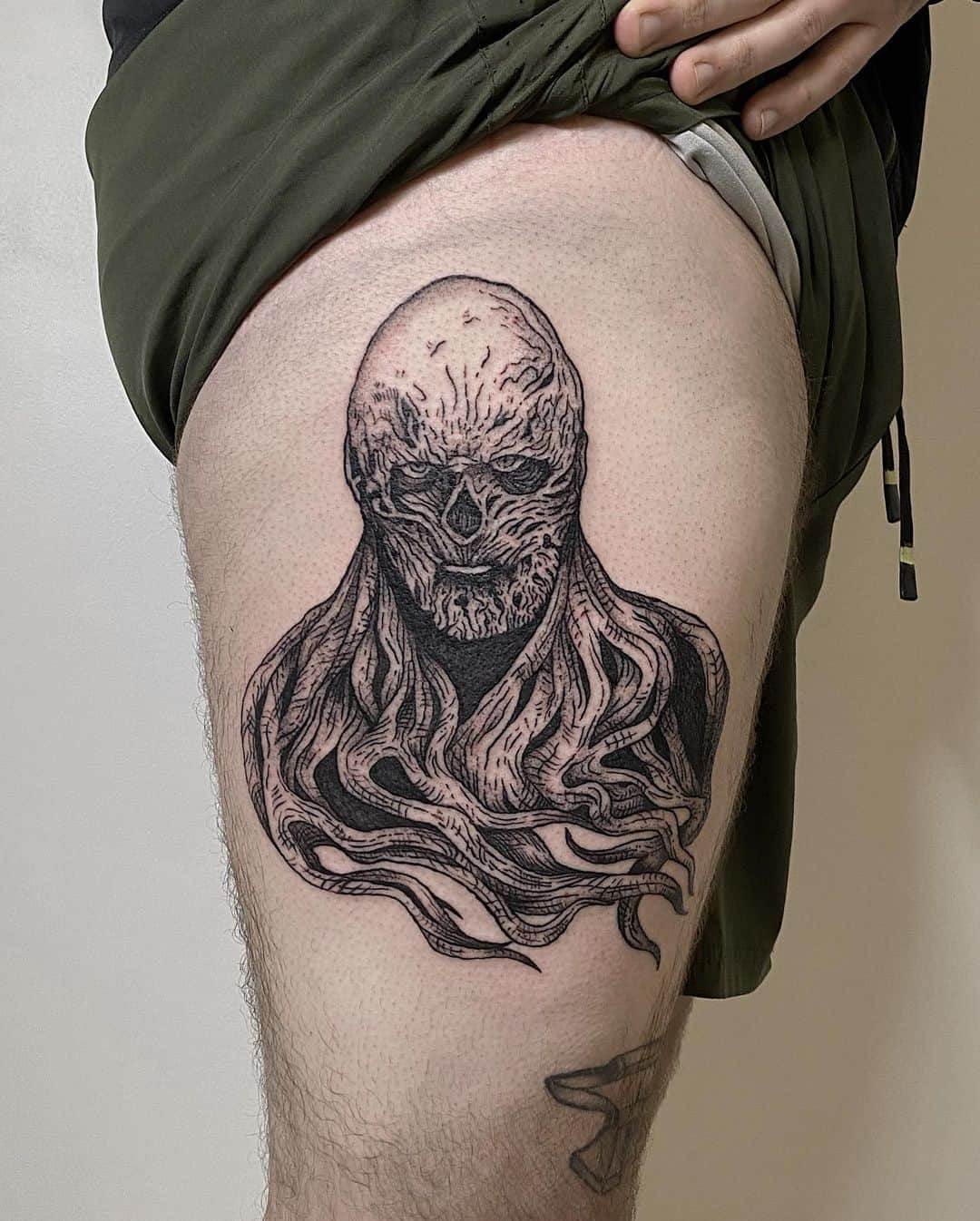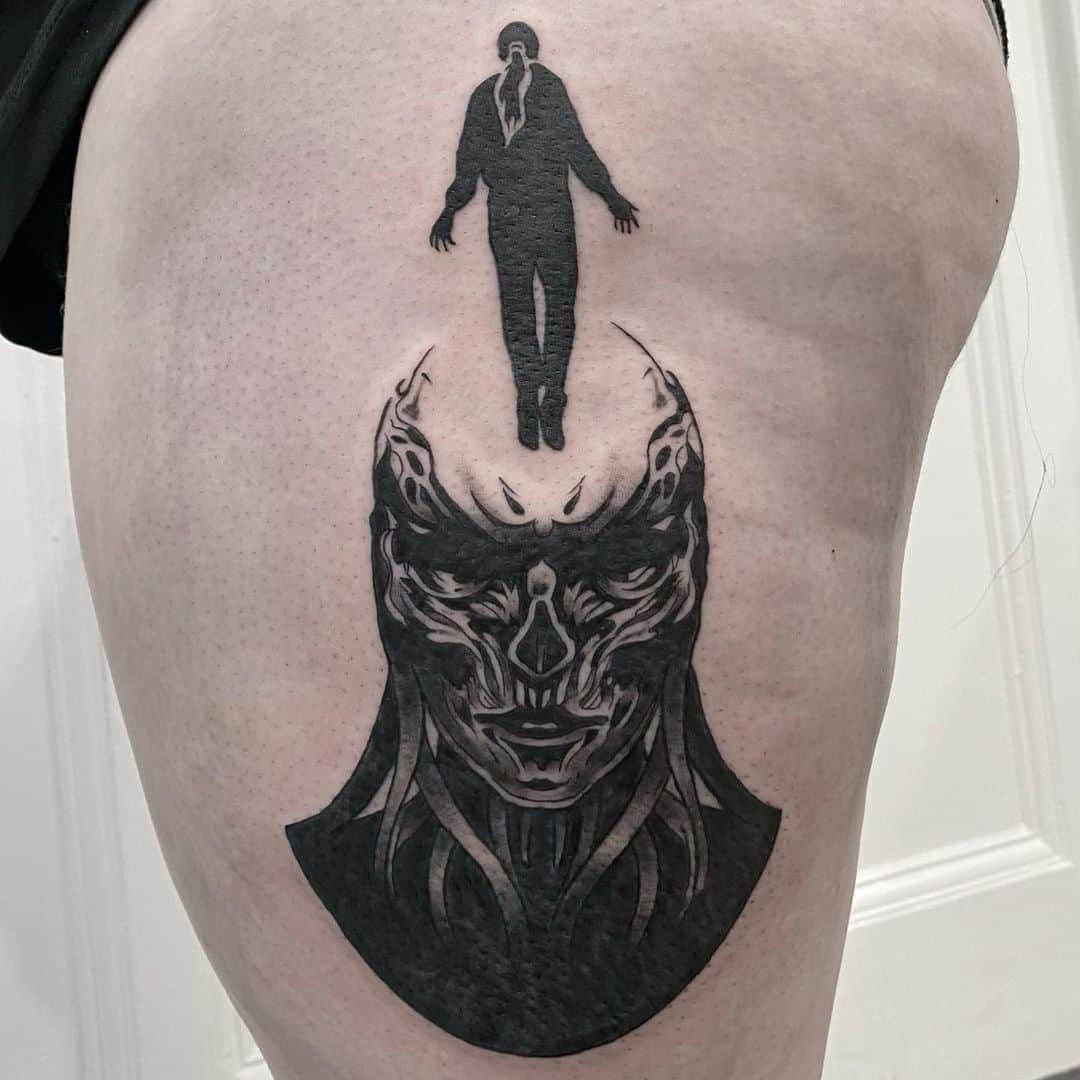 Steve Harrington Tattoos
Ahoy, ladies! The handsome babysitter has also been a popular theme for tattoos.
Many Steve Harrington tattoos portray his "Ahoy" hat and the nail bat.
Choose your favorite Steve Harrington tattoo art from the list below: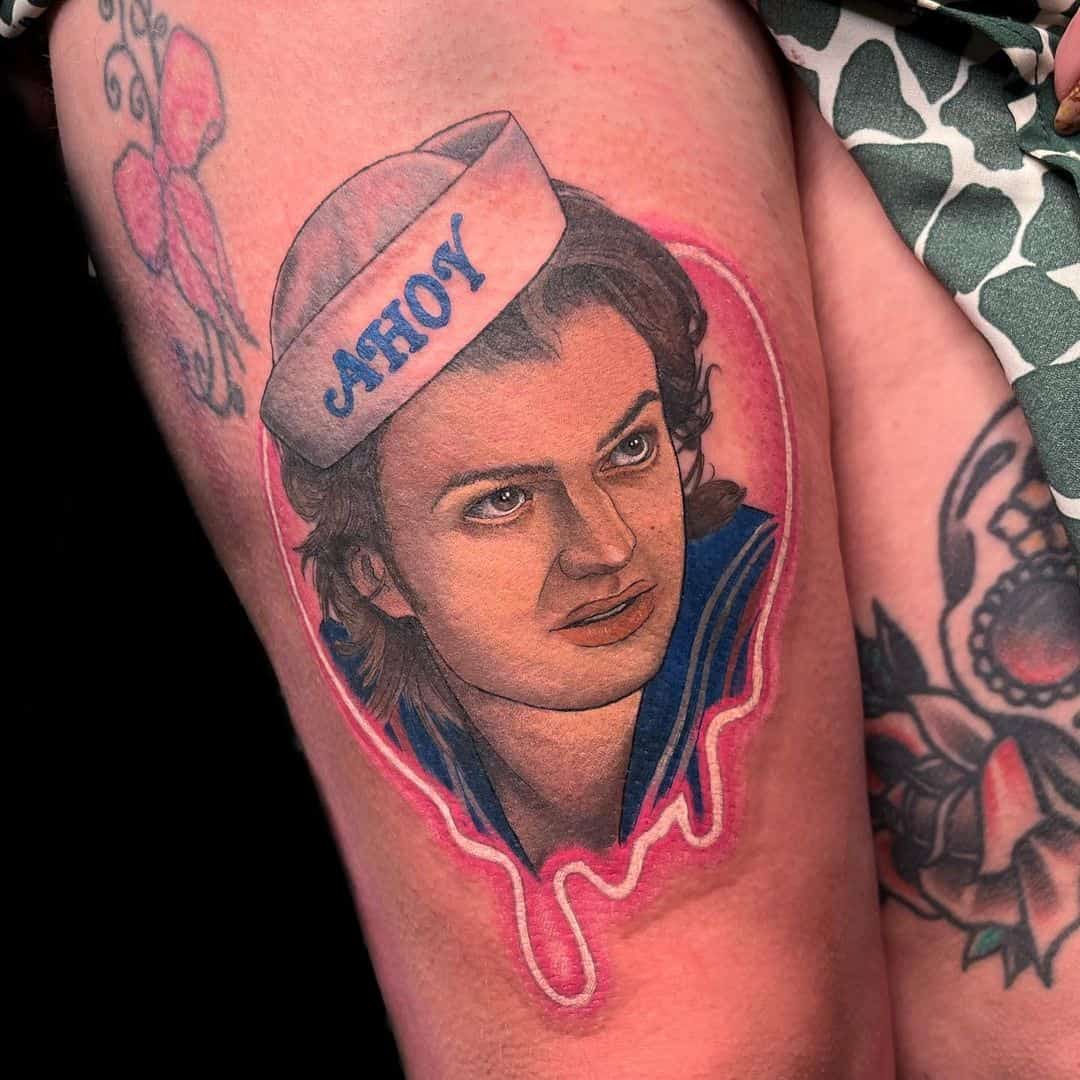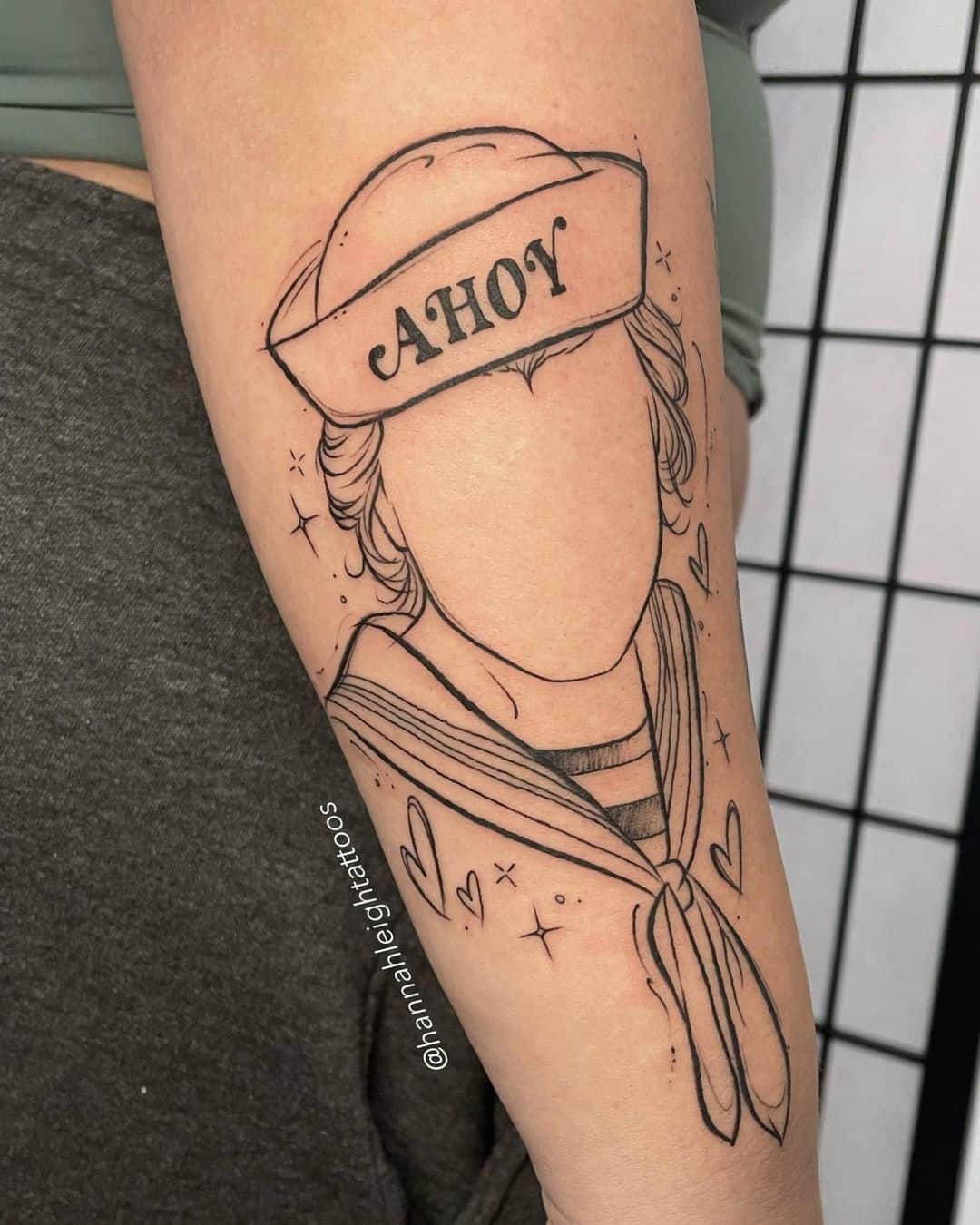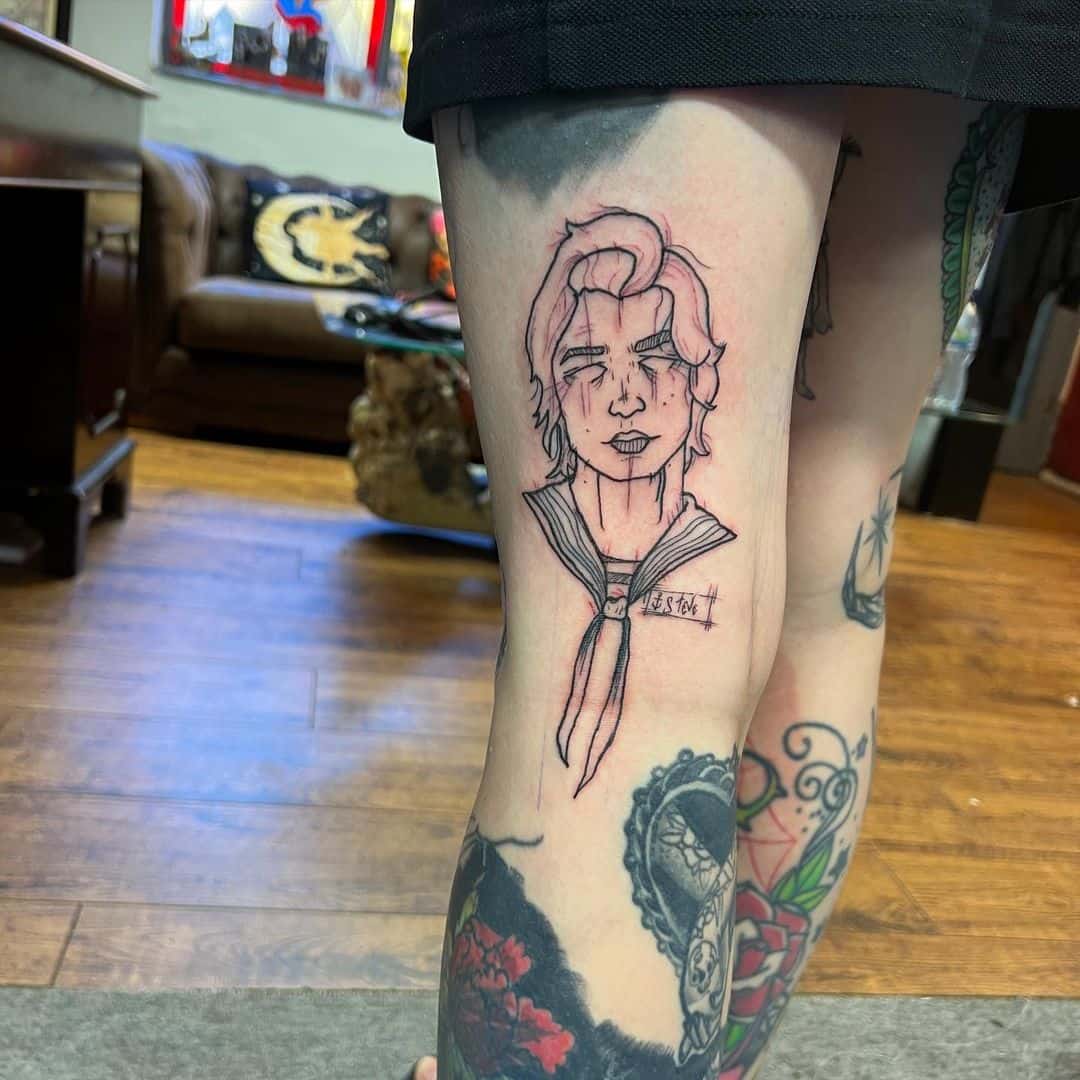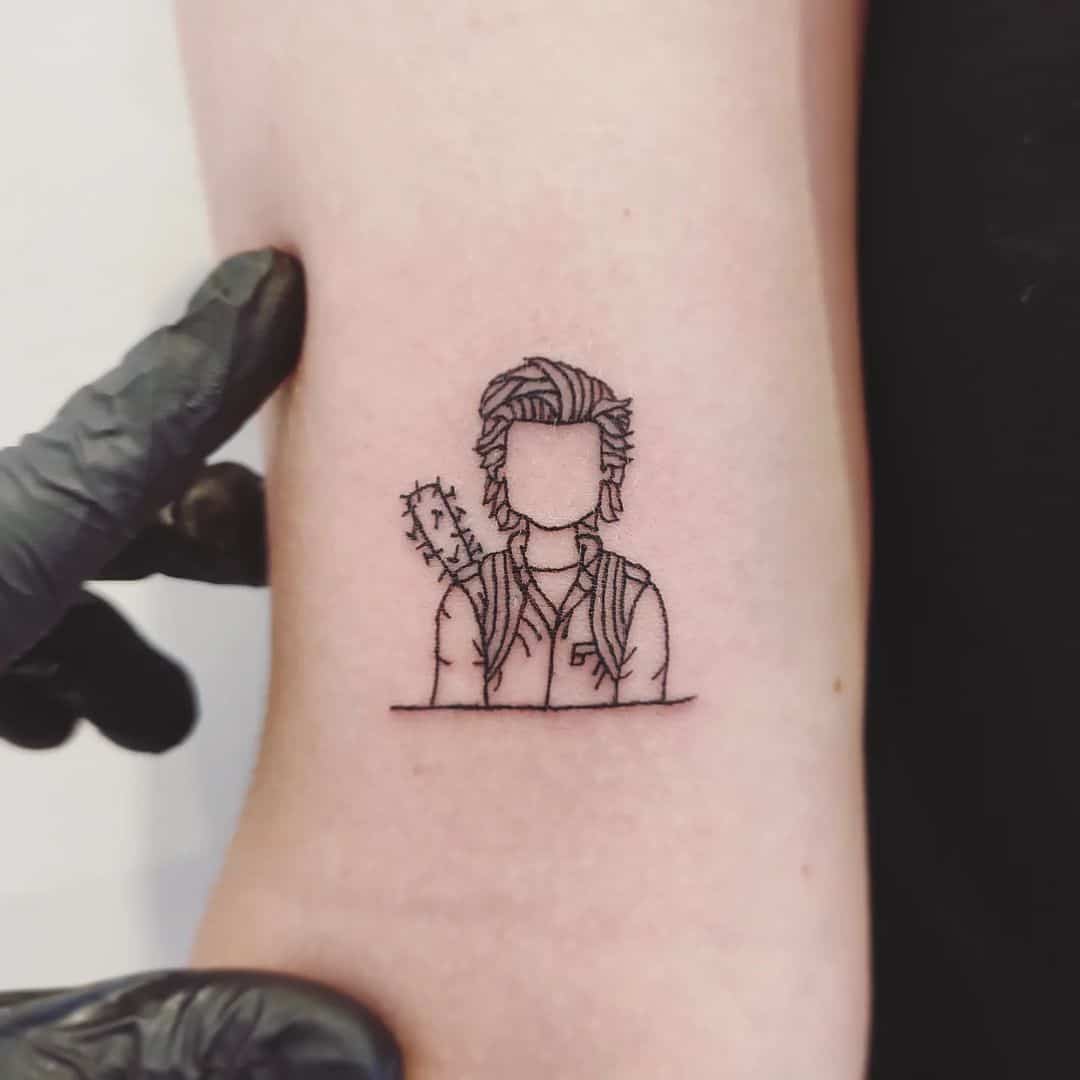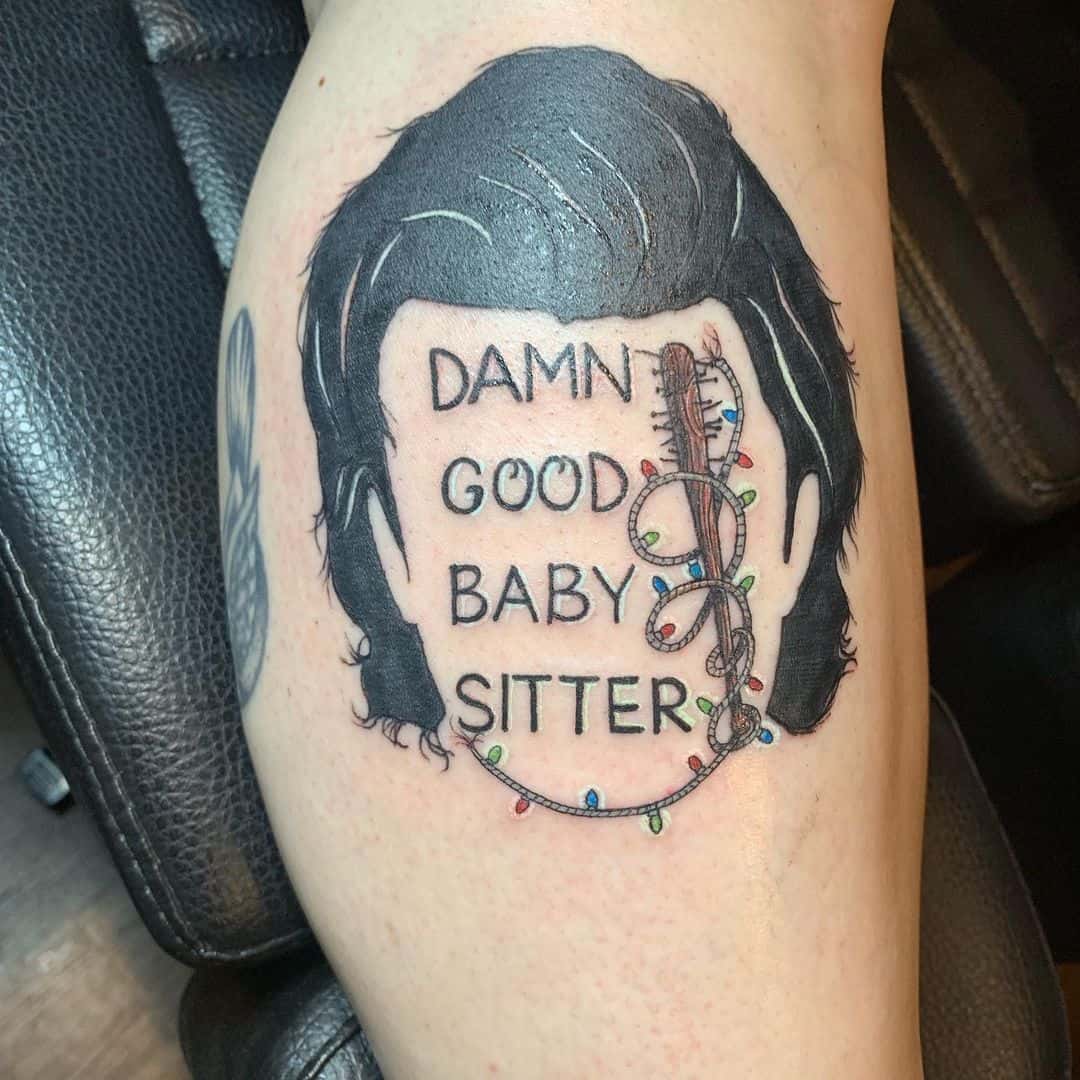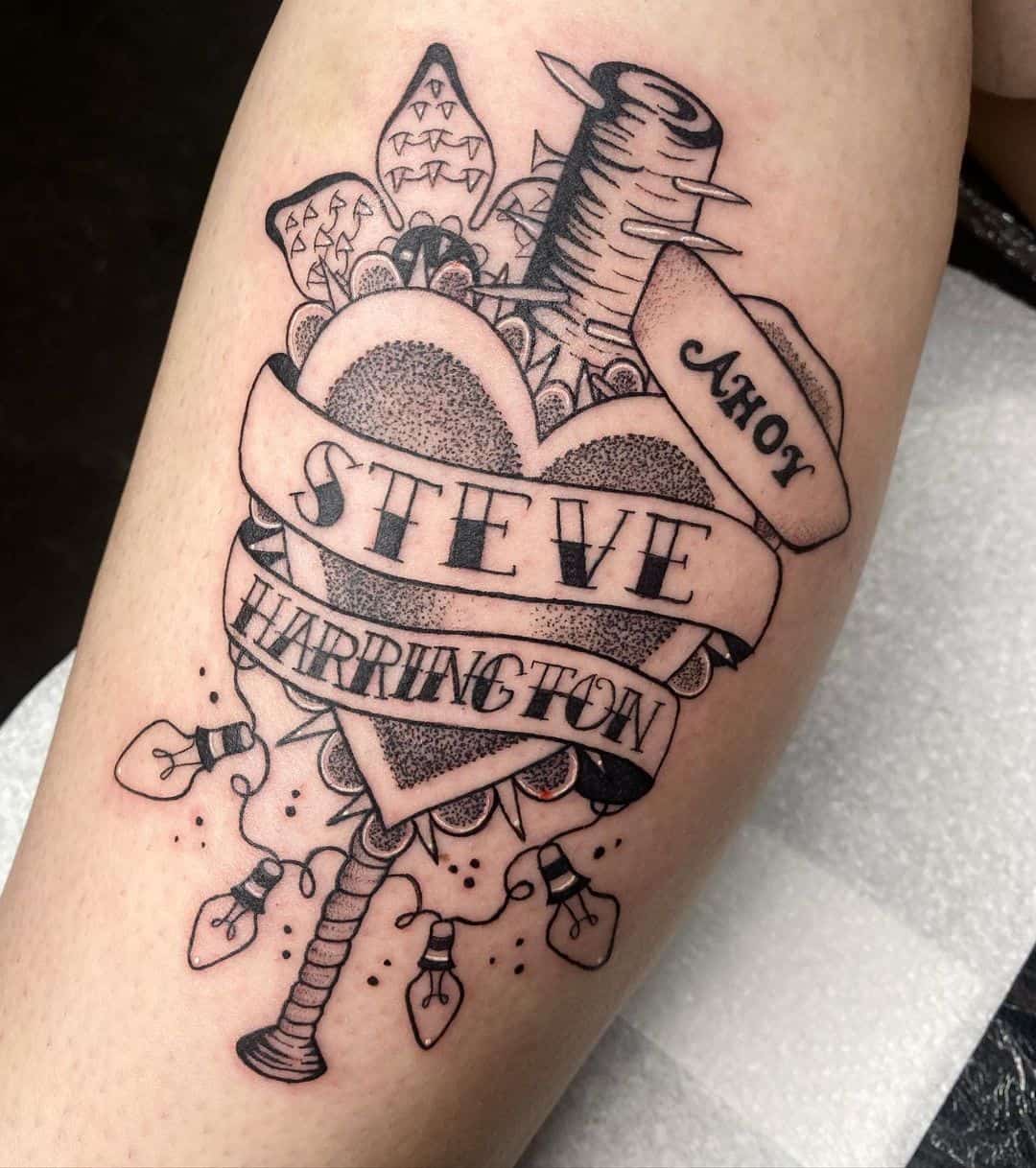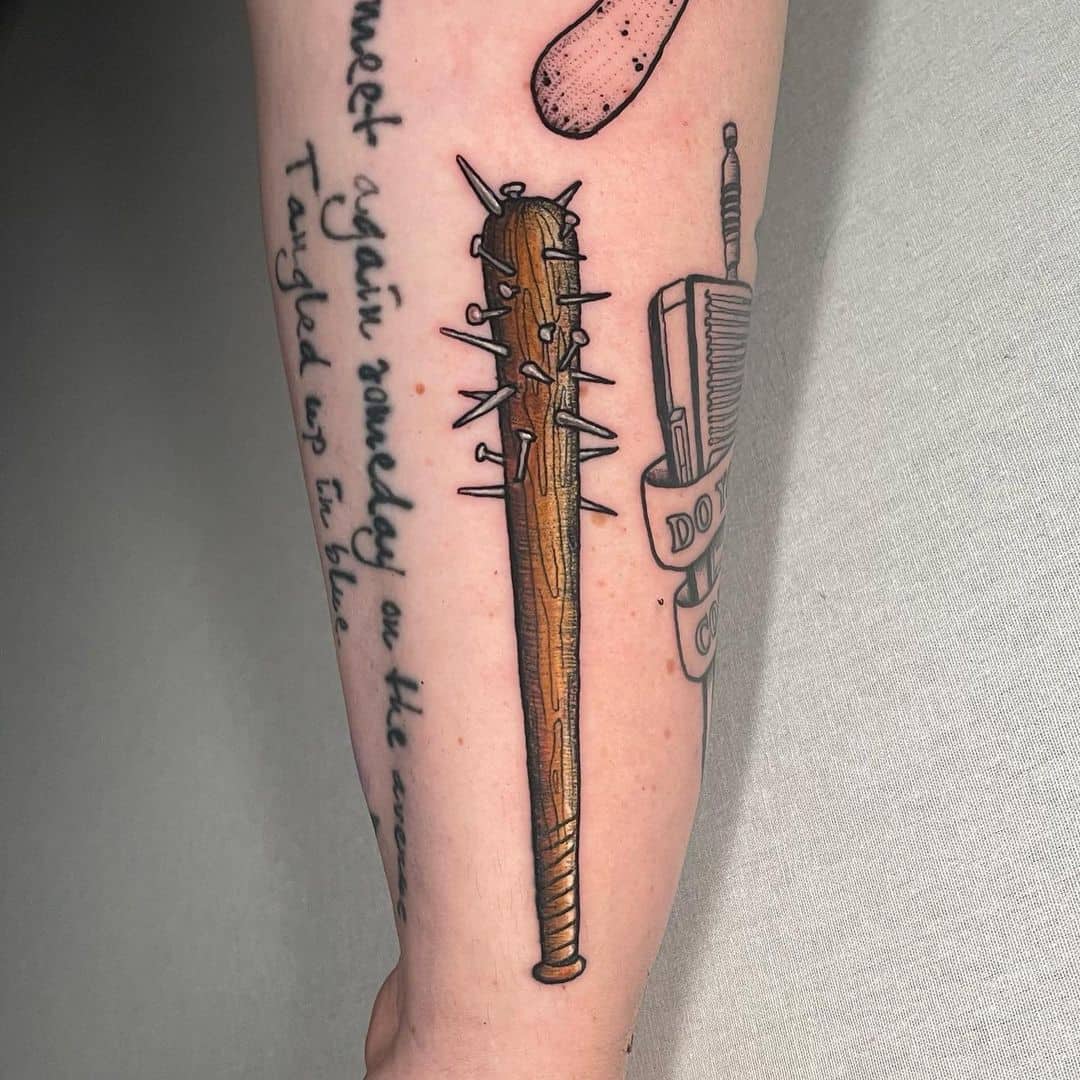 Eddie Munson Tattoos
Here is another character that only had his story told in the fourth season of Stranger Things. But Eddie Munson is also one of the public's favorite ones from the series.
Some Eddie Munson tattoos portray him in the traditional rebel pose, wearing the Hellfire Club t-shirt.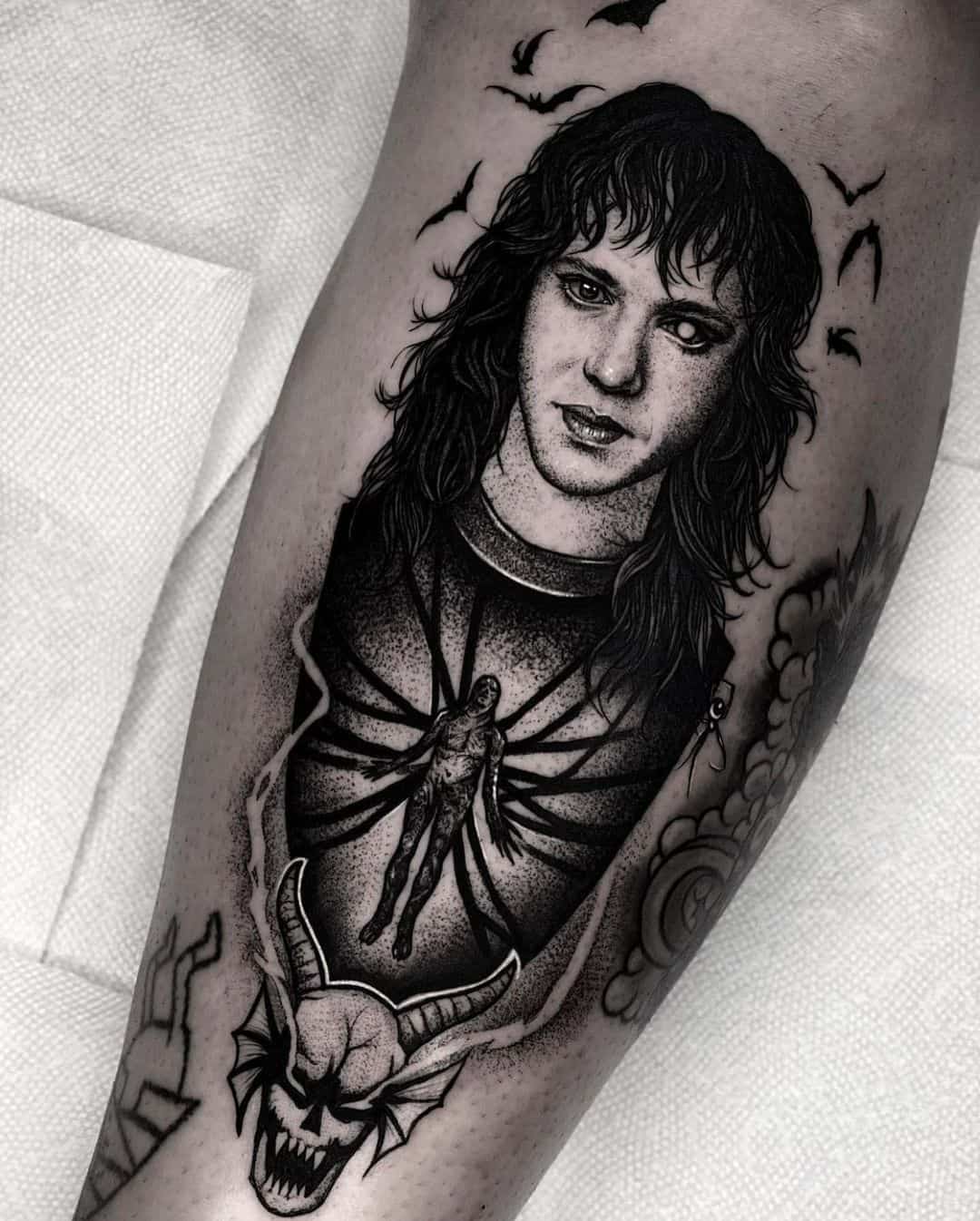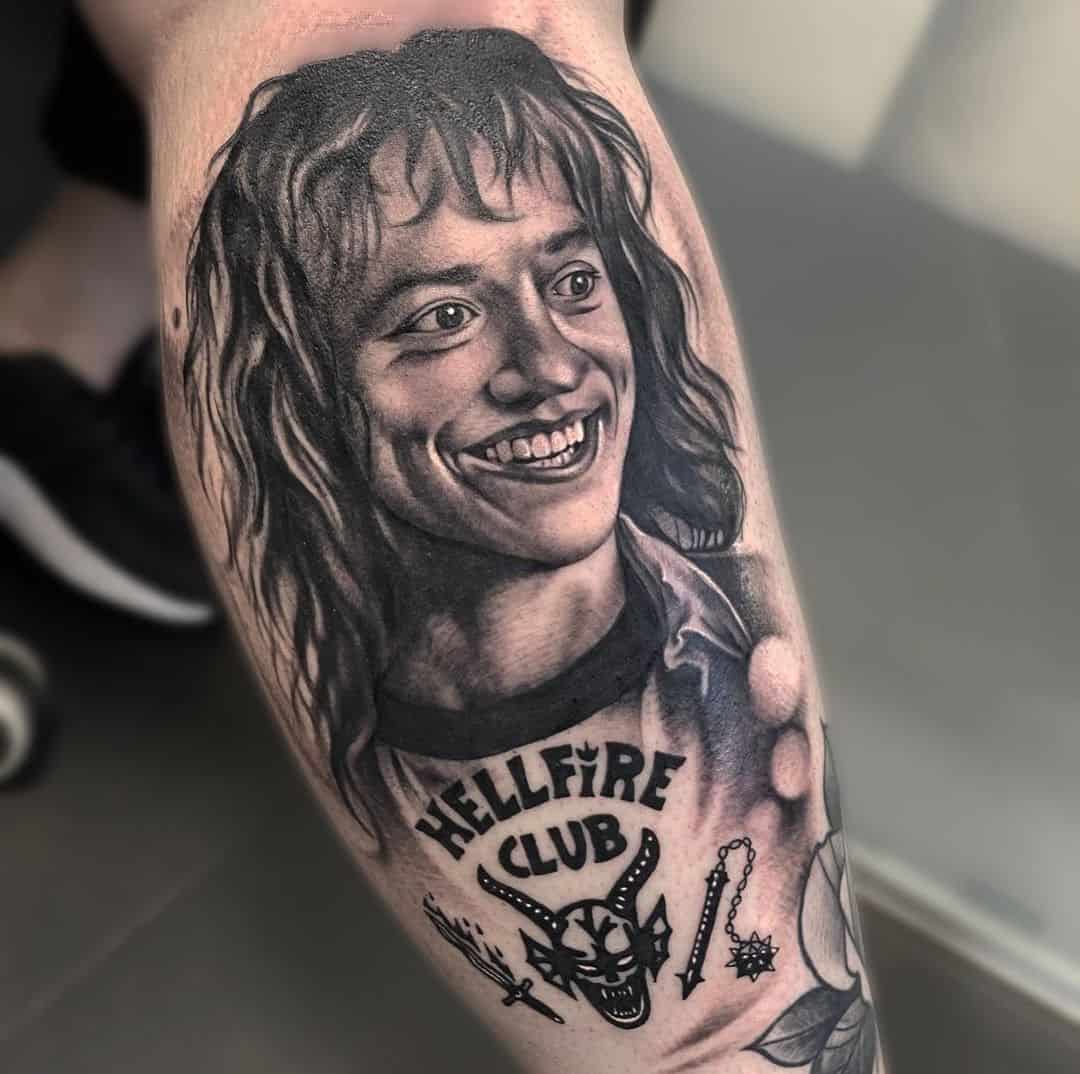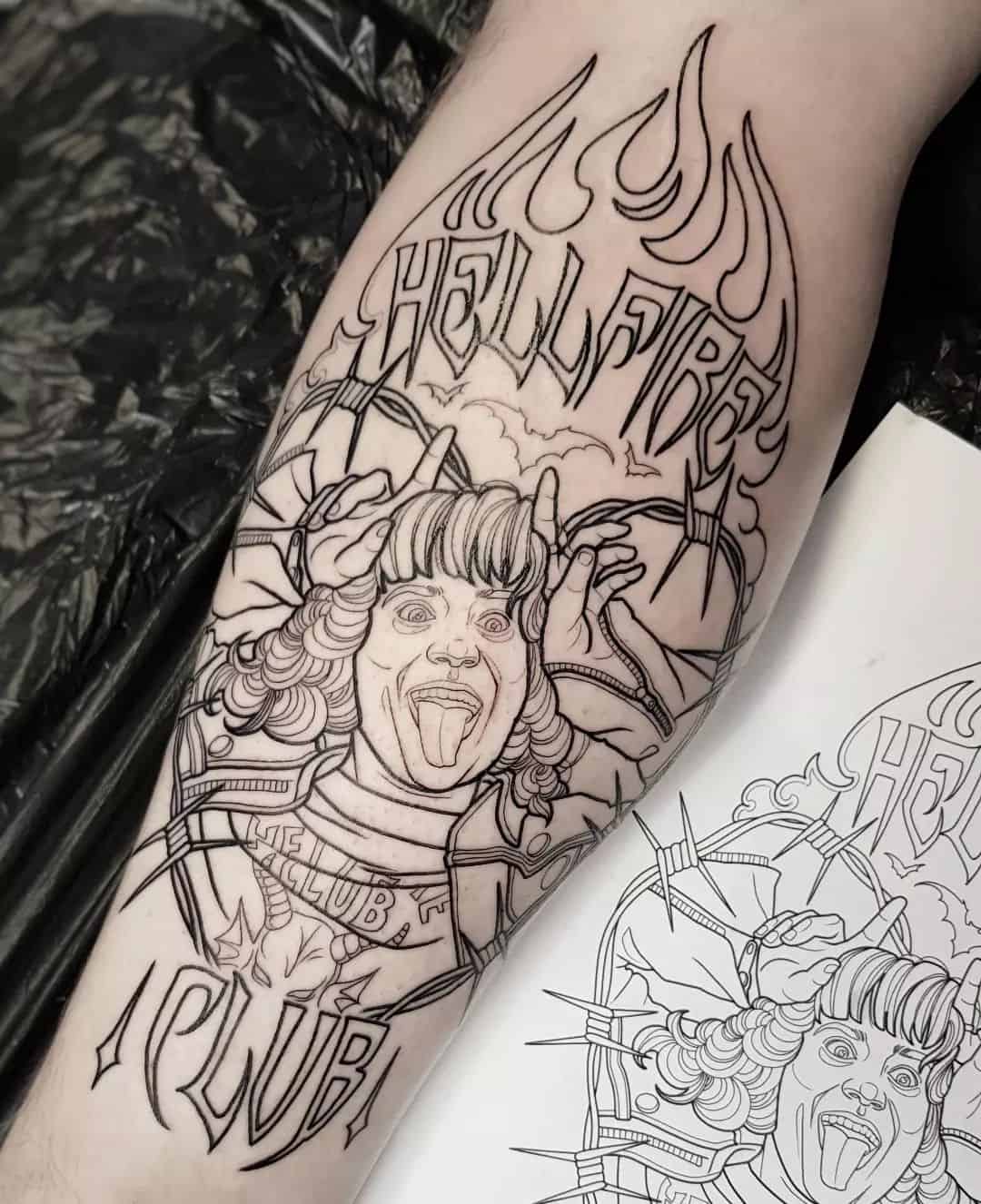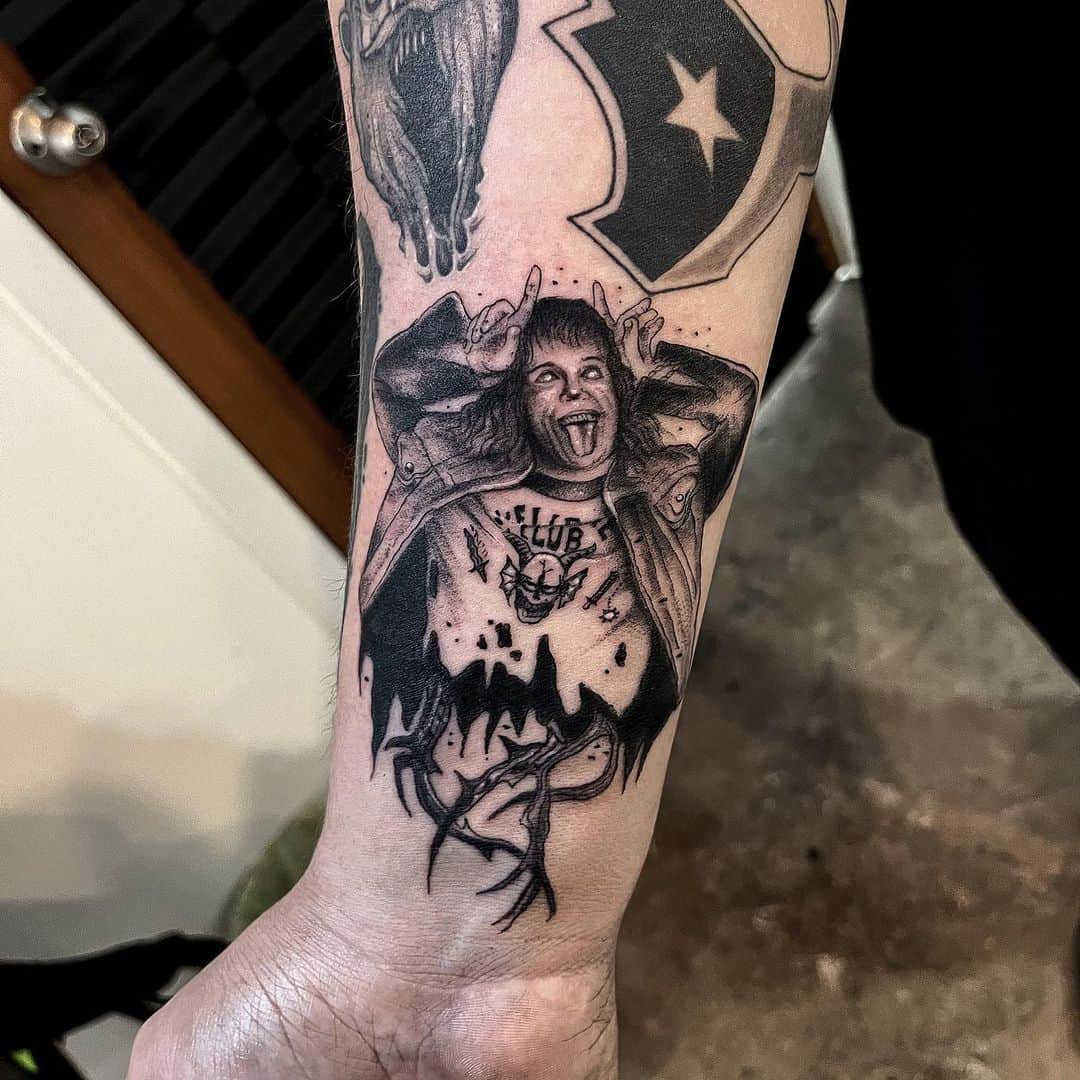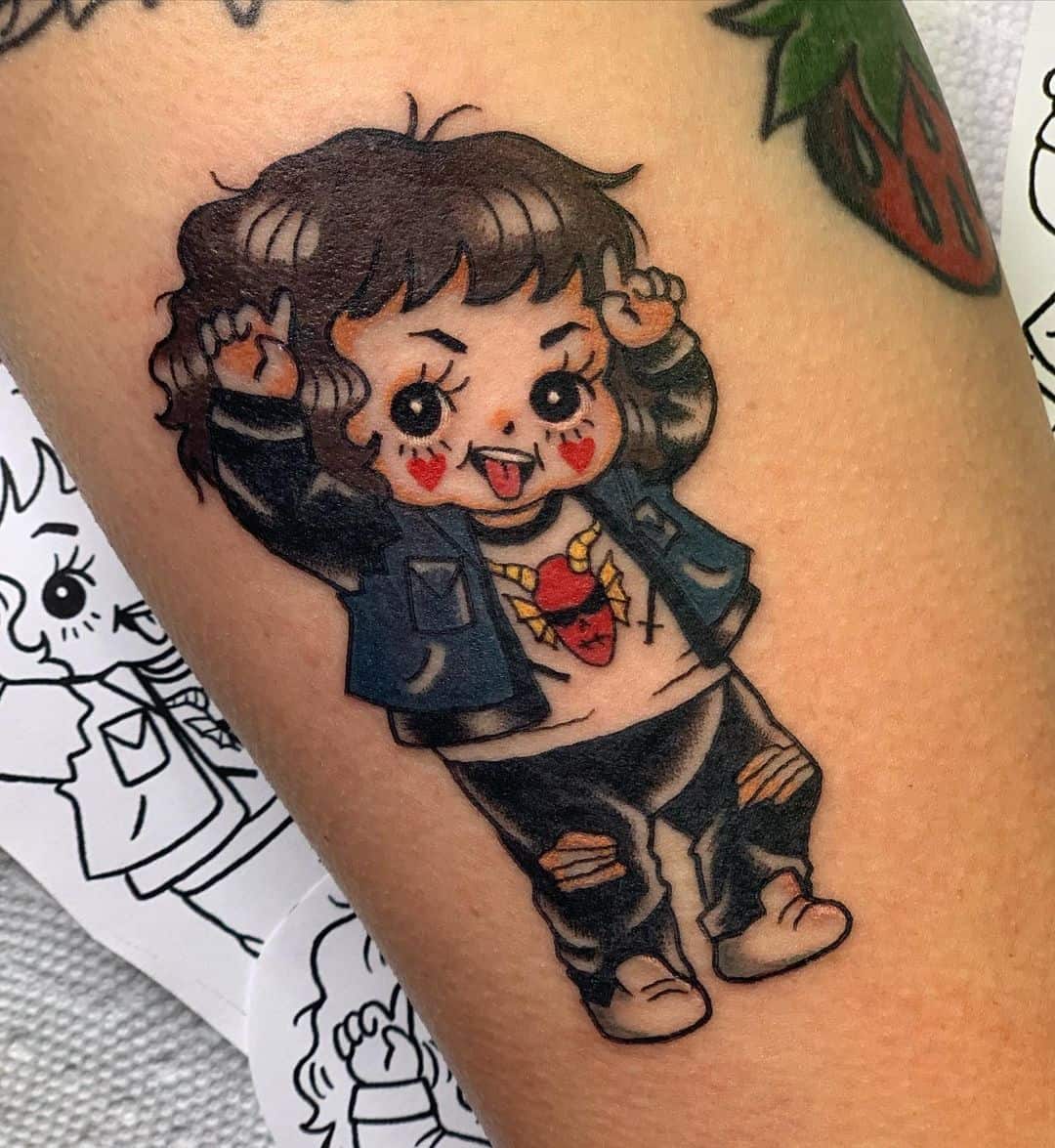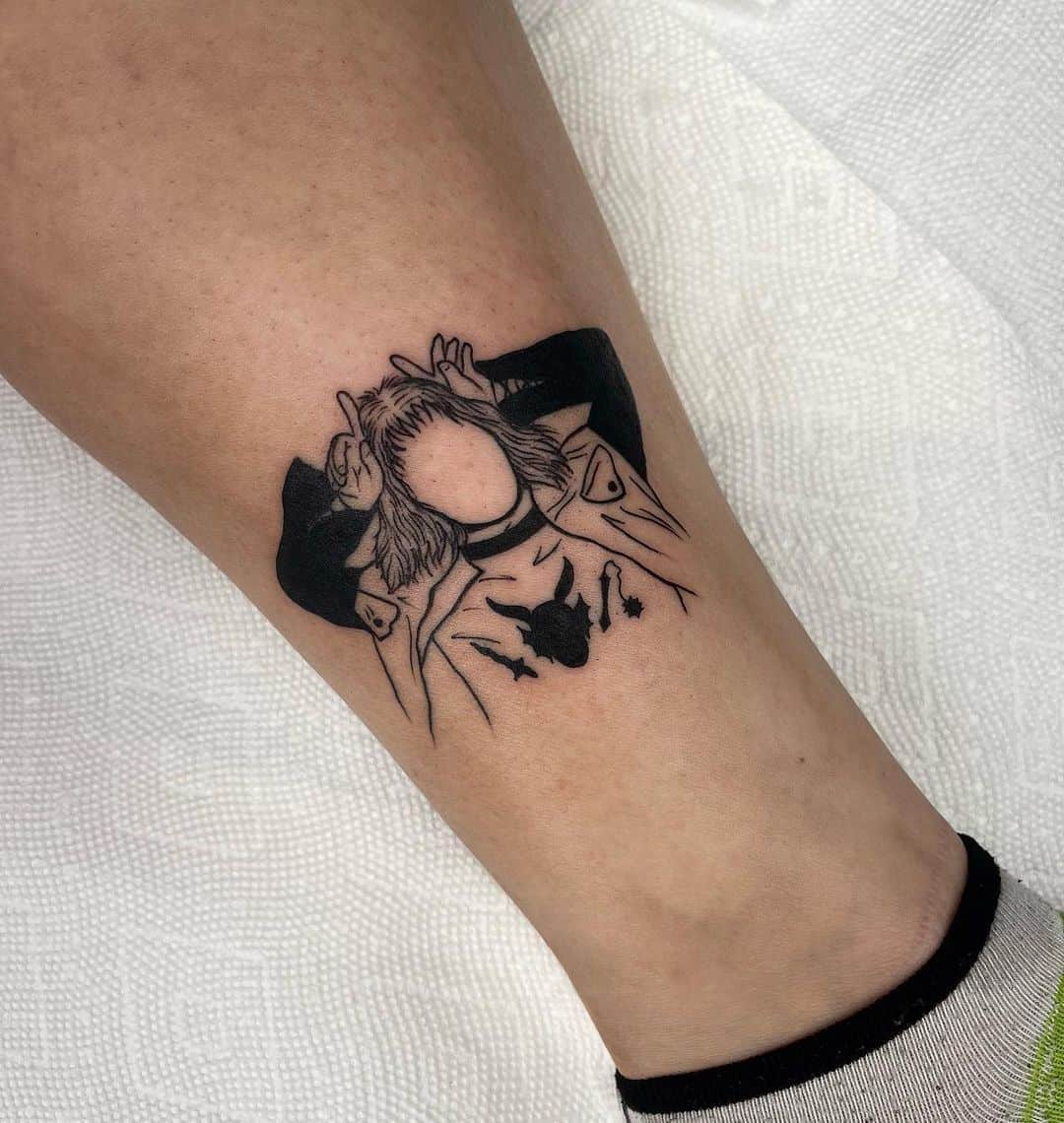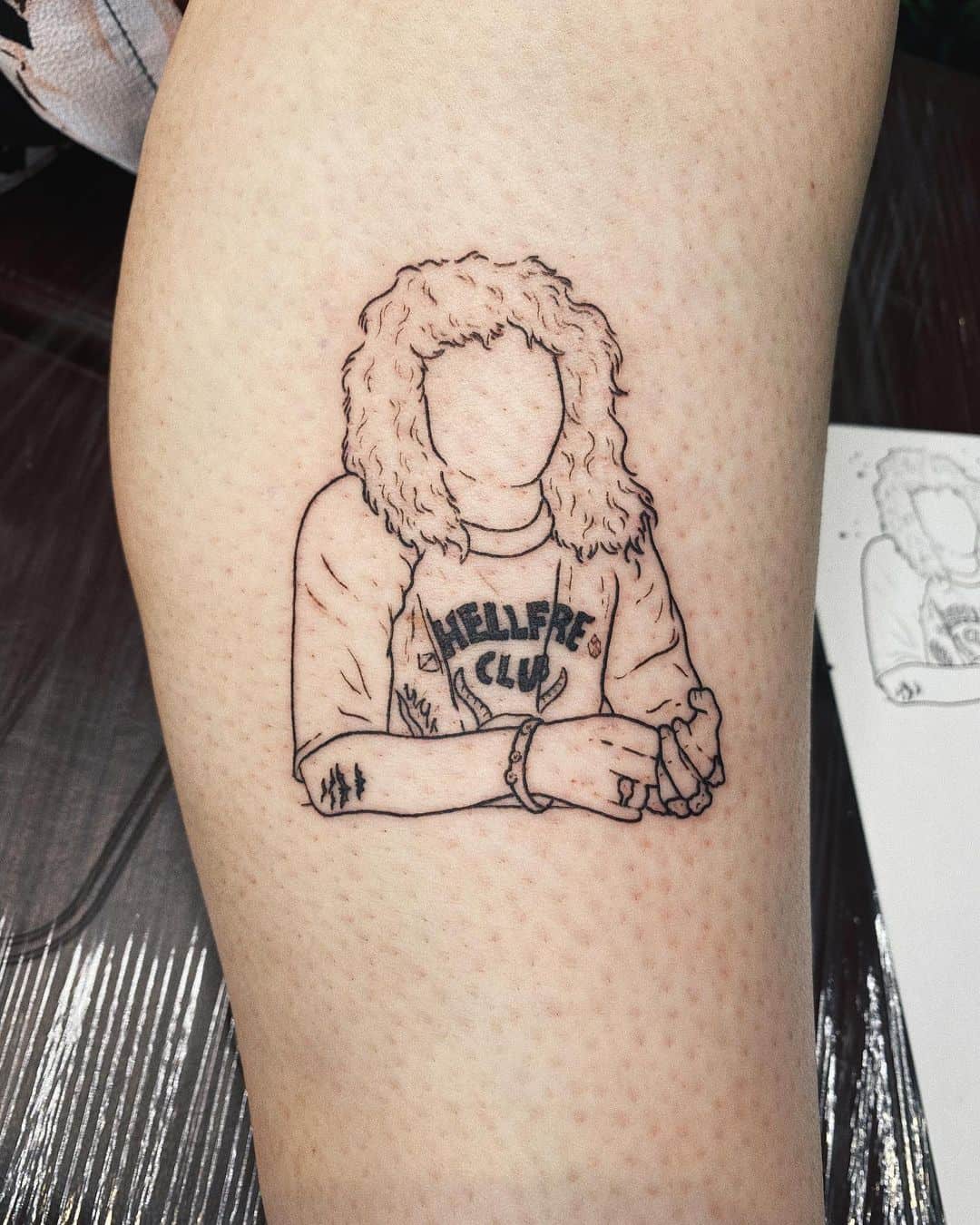 Max Mayfield Tattoos
And last but definitely not least, we brought Max Mayfield tattoos to our list.
Maxime is an important character and was part of one of the most iconic scenes of Stranger Things, when she faces Vecna, only to discover that the song "Running up that hill" could make her escape the villain.
Check out some of Stranger Things Tattoo Ideas of Maxime Mayfield below: