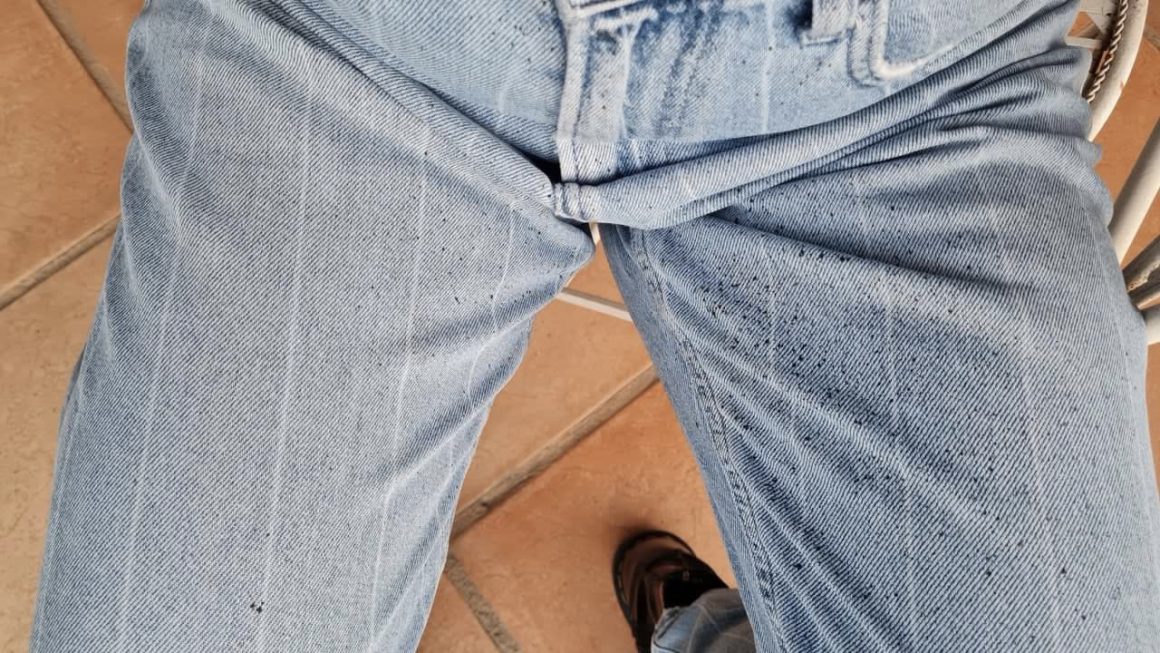 Tattoo ink stains are quite a nuisance – in our studio if we see our clients wearing white, it makes us a bit anxious to tattoo them!
Tattoo artists generally avoid light clothing or have accepted that their jeans may end up with a Jackson Pollock-looking effect by the end of the session. We also avoid wearing our new shoes in the store for this exact same reason.
In my lifetime I have only met one person who could completely remove ink from my light clothing, and that is our helper named Fikile.
She is an absolute magician, and I have asked her advice on how I can teach the rest of you how to remove tattoo ink stains! Let's take a look at some commonly asked questions about tattoo ink stains:
Why does ink stain?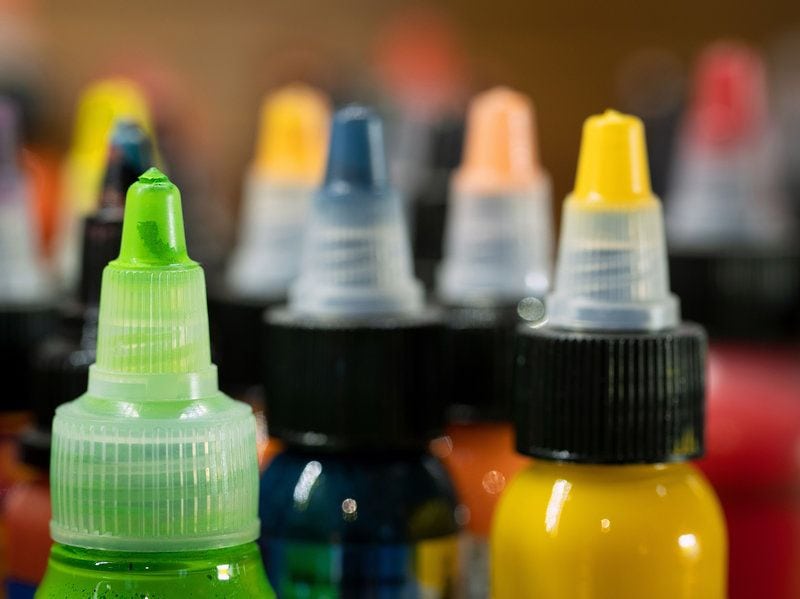 Ink is made up of ingredients that make it very difficult to remove. These ingredients include carbon and a variety of oils, and the type of ink will also depend on how you remove the stain.
Organic stains are easier to remove as it is made up of organic components which don't bond as well to surfaces like fabric or concrete. Tattoo ink stains can be particularly difficult to remove due to the components found in ink.
Does tattoo ink stain hair?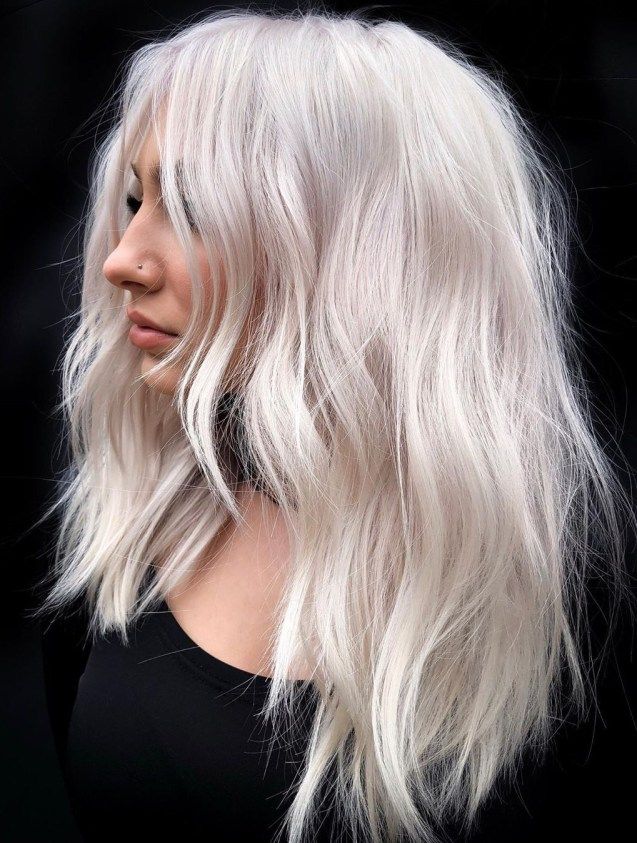 Tattoo ink isn't formulated to penetrate the cortex of the hair, so technically it shouldn't be able to stain your hair.
However, if you have recently bleached white-blonde hair, it can soak up the ink because of how porous the hair is, which causes it to stain slightly. This will fade over time, but you can use some dish soap to speed up the fading process.
If you notice that you have gotten tattoo ink in your hair and your hair is very light, the best thing to do is to act fast!
Ask your artist to stop and help you wash the ink out of your hair in a sterile manner. We use a new set of gloves, and an alcohol swab, and then throw the gloves and swab in the medical waste bin.
Does tattoo ink stain bedding?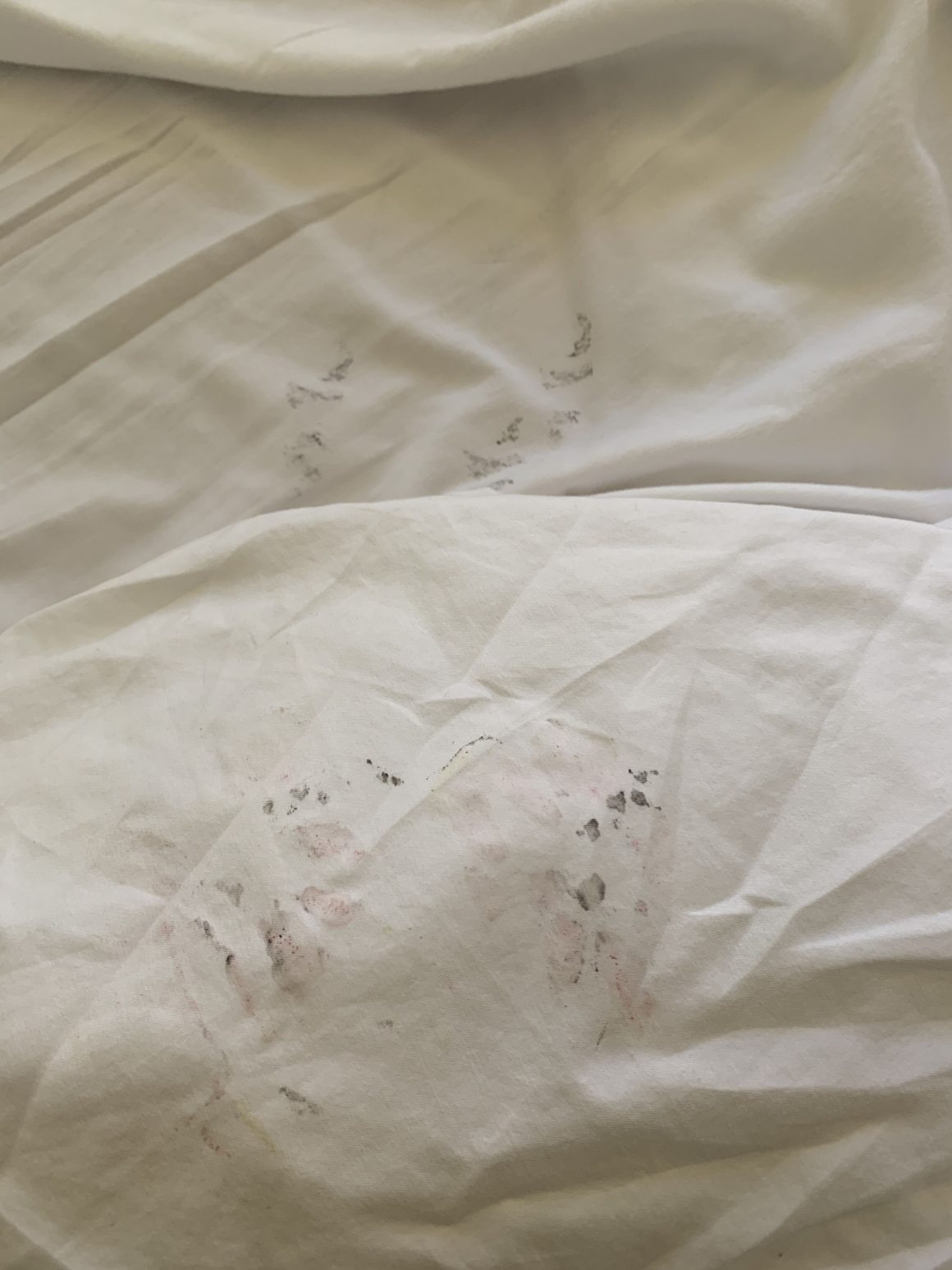 I have ruined at least two sets of bedding since I started to get heavily tattooed.
This was because I left the wrapping on overnight, and it leaked all of that built-up plasma, blood, and excess ink onto my bedding.
In the same way as tattoo ink stains clothing, it can also stain bedding. To avoid this, give your tattoo a good wash before bed, and if your artist has advised you re-wrap it for the first night, then make sure that you tape to put around the edges to stop anything from leaking out.
If you do notice that you have a stain on your bedding, act quickly using our guide below.
Can tattoo ink stain clothing?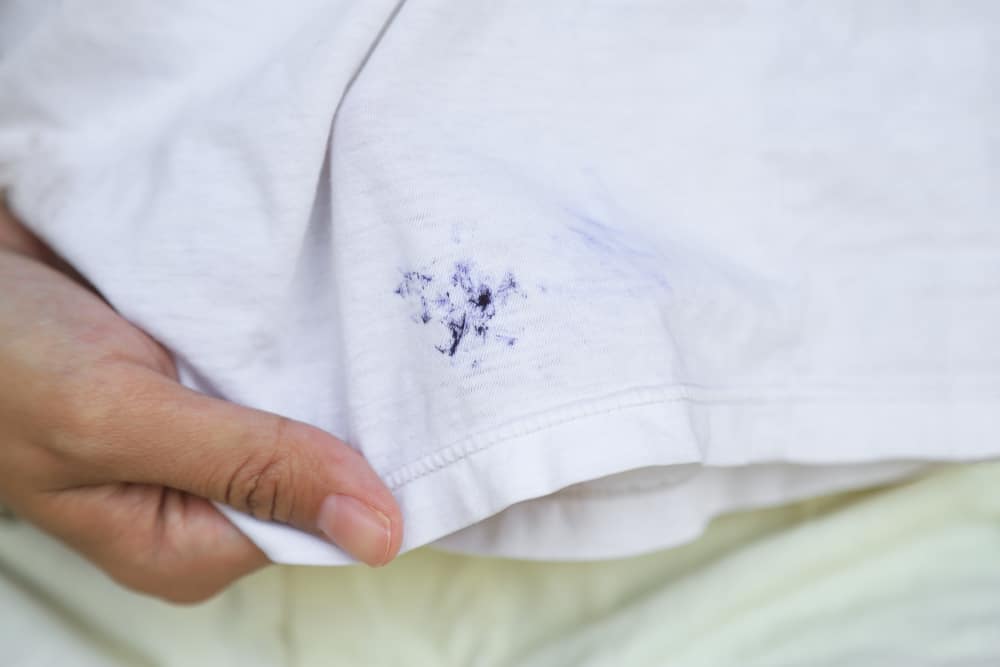 All of the different colors of tattoo ink absolutely stain clothing.
I have ruined many of my favorite shirts and jeans with tattoo ink, and you would think I have learned my lesson by now (but I want to look fancy at work!).
You can spot a tattoo artist from a mile away by the ink splots on the thigh part of their jeans. This is because we lean over to dip our needles into the ink, and when we bring the needle back to begin tattooing, we often drop ink onto our thighs in the process. The same thing can also happen to your shoes and t-shirts if you aren't careful!
As for clients, we also often accidentally drop ink onto your clothing or our needles splatter. We also sometimes wipe too enthusiastically and end up getting ink on your clothing around the tattoo area. The best thing to do is to wear clothing that you're not too sentimental about, just in case!
How to remove tattoo ink stains from clothes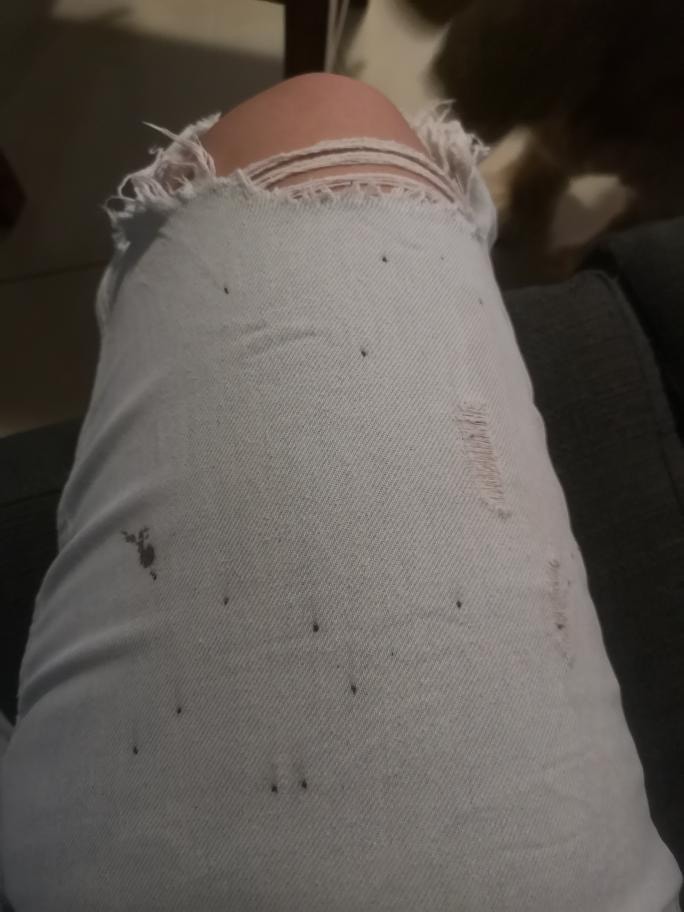 As I mentioned before, Fikile is the only person I have seen fully remove tattoo ink from clothing (even black ink on a white t-shirt). I asked her exactly what magic she uses, and this was what she said:
Step 1: Act Fast
Don't wait a couple of days before trying to remove ink from your clothing.
As soon as you get home, put your piece of clothing onto a surface with an old towel underneath. Blot the spot with rubbing alcohol to take off the initial ink and let it sit for 10 minutes.
Put the affected area of the clothing into a tub of warm water.
Step 2: Scrub
Use a liquid or bar-form stain remover and gently scrub the affected area in small circles. Fikile recommends Vanish. Rinse and repeat.
This is the longest part of the process, as you may need to repeat it a few times to get all of the ink out. If it is still being stubborn, you can use the course part of a sponge to scrub the area gently.
Step 3: Wash
Fikile then puts the garment into the washing machine and does a quick wash using normal washing powder and no fabric softener, and she says you can add it to a normal load of washing as most of the ink should be out.
If it is still not removed after this process, repeat step 2 while the garment is still wet.
How to remove tattoo ink from carpet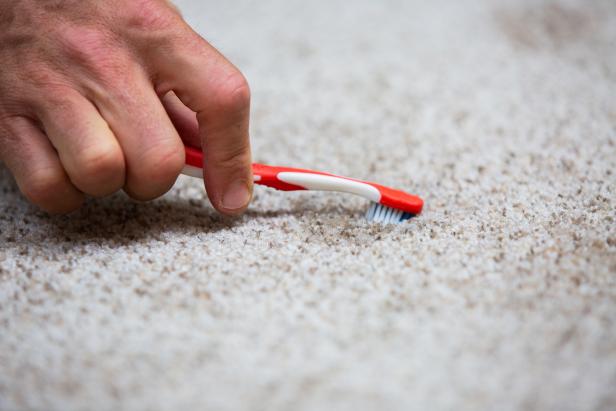 We never recommend getting a tattoo or doing a tattoo in a carpeted area. This is because carpets can harbor a lot of germs and cannot be accurately sterilized between clients.
Carpets also attract a lot of dirt and dust, which can infect the tattoo. But if you do somehow manage to get tattoo ink on your carpet, there is a way to remove it.
Use a facecloth and dip it in some rubbing alcohol and dab the stain without rubbing it.
Mix one teaspoon of stain remover with a cup of lukewarm water. Pour a little bit of this mixture onto the stain and gently rub it with an old toothbrush.
Rinse and repeat this process until the stain is fully removed.
Summary
Ink can be an absolute nuisance to clothing, bedding, and even to bleach blonde hair.
The best thing to do is to act quickly and be patient with the stain removal process. There is no quick fix and it takes some elbow grease to get tattoo ink stains out of clothing.
I hope this article helps you if you have any mishaps with tattoo ink in the future.