Tattoos have become increasingly popular over the years as a form of self-expression and art. However, not all tattoos age well or have the same significance to us as they did when we first got them. This is where tattoo removal comes in.
How does tattoo removal work?
Tattoo removal is the process of removing unwanted tattoos from the skin using various techniques. These techniques include laser removal, surgical excision, and dermabrasion. The most popular and effective technique is laser removal, which involves using high-powered lasers to break down the ink particles in the skin, allowing the body to absorb and eliminate them.
Why do people get tattoos removed?
People get tattoos removed for a variety of reasons. Some may have gotten a tattoo in their youth that no longer holds the same meaning or relevance. Others may have experienced a change in their life circumstances that necessitates the removal of a visible tattoo. Some may have even gotten a tattoo that was done poorly or in an unsafe environment, leading to dissatisfaction with the end result.
How effective is tattoo removal?
Tattoo removal can be highly effective, but it is important to note that it is not a quick or painless process. The number of sessions required for complete removal varies depending on the size and complexity of the tattoo, as well as the type of removal technique used. Laser removal typically requires multiple sessions spaced out over several weeks or months to achieve the best results. It is also important to note that complete removal is not always possible, as some ink colors may be more difficult to remove than others.
Tattoo removal statistics
Search interest in "tattoo removal"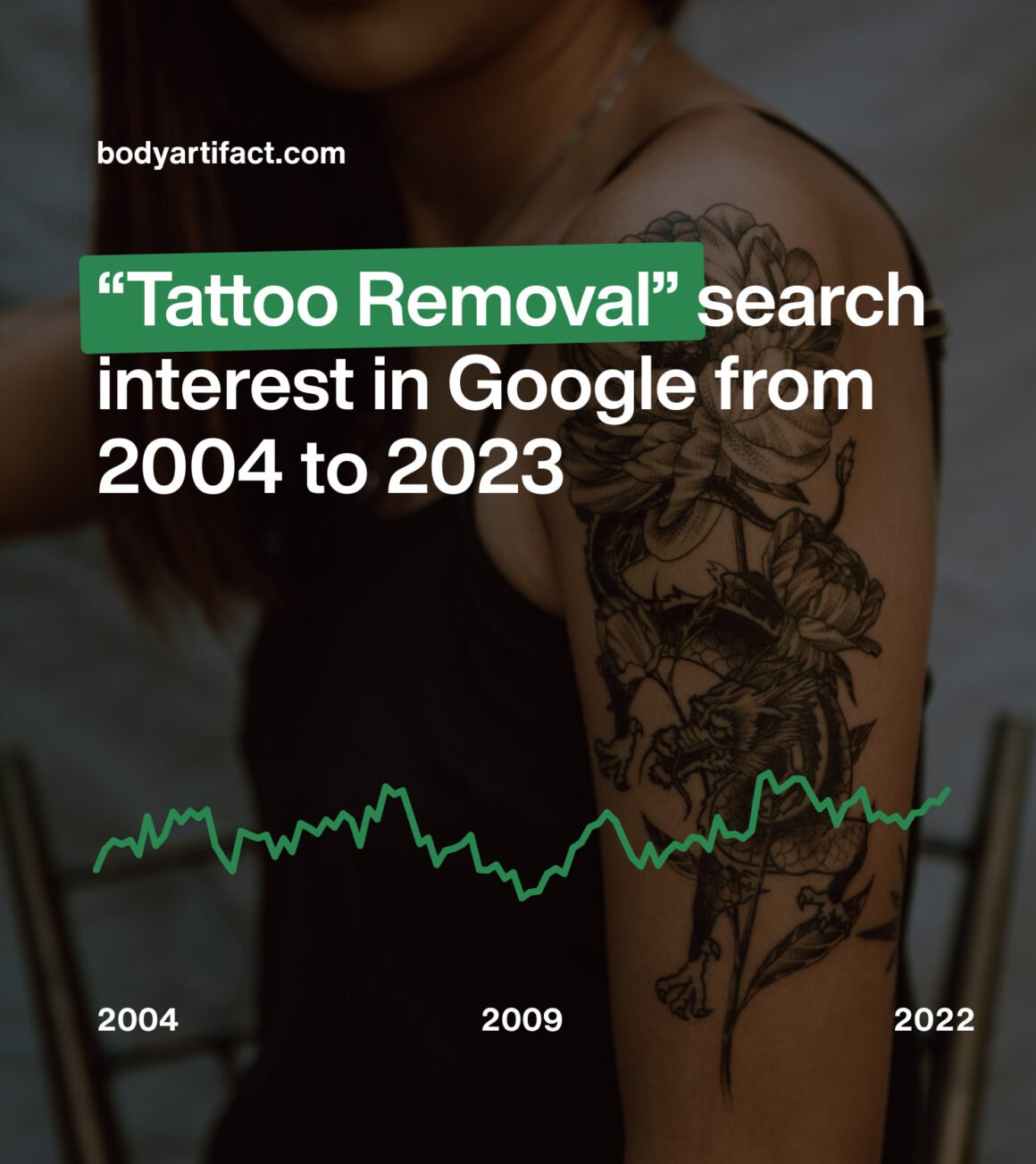 Tattoo searches worldwide seem to be pretty consistent, with just a tiny slight incline in popularity over the last couple of years.
Which country has the most interest in tattoo removals?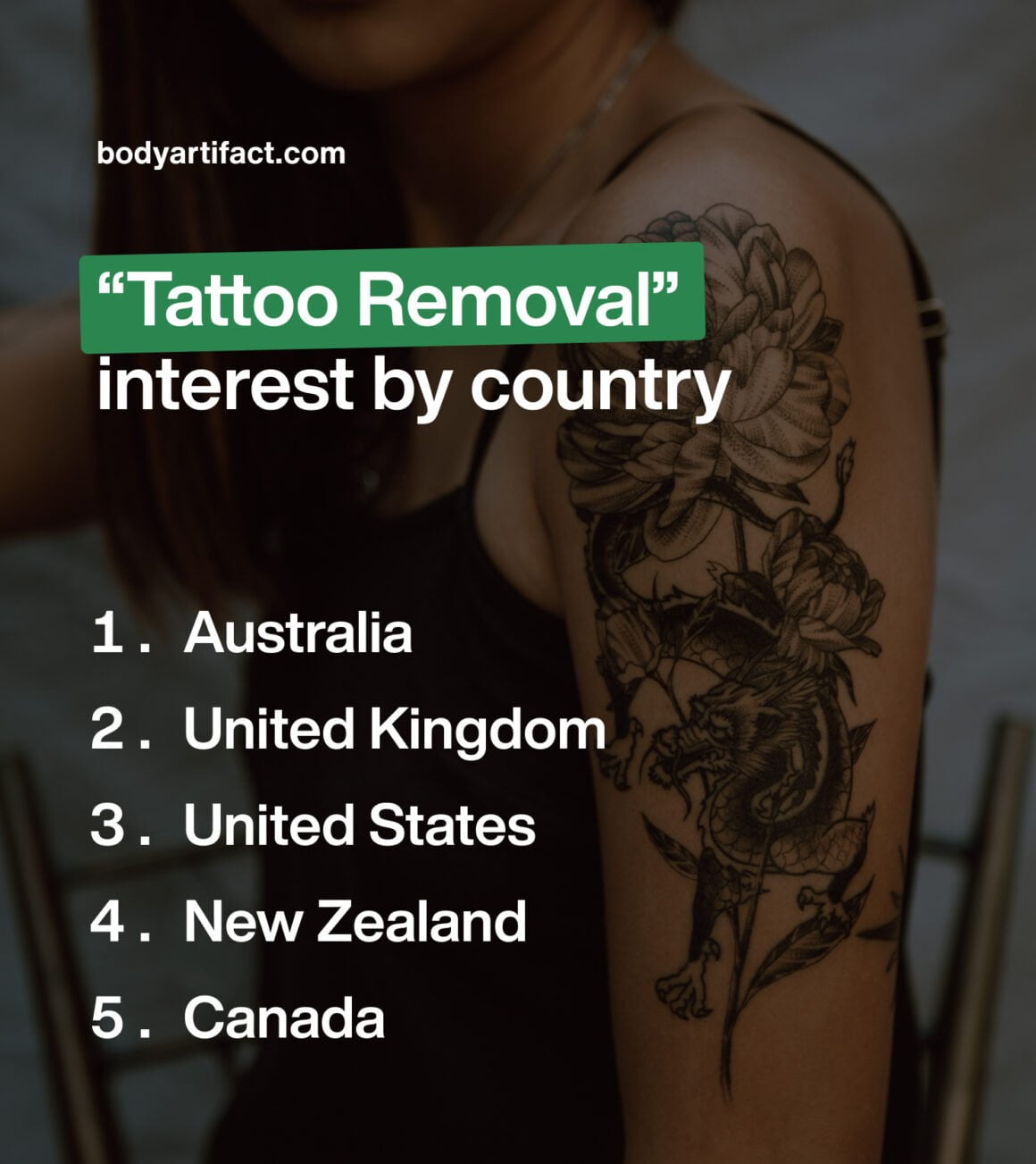 Australia takes the cake for the country that searches for "Tattoo removals" the most, followed by the UK, United States, New Zealand, and Canada.
What is the average time it takes to remove a tattoo?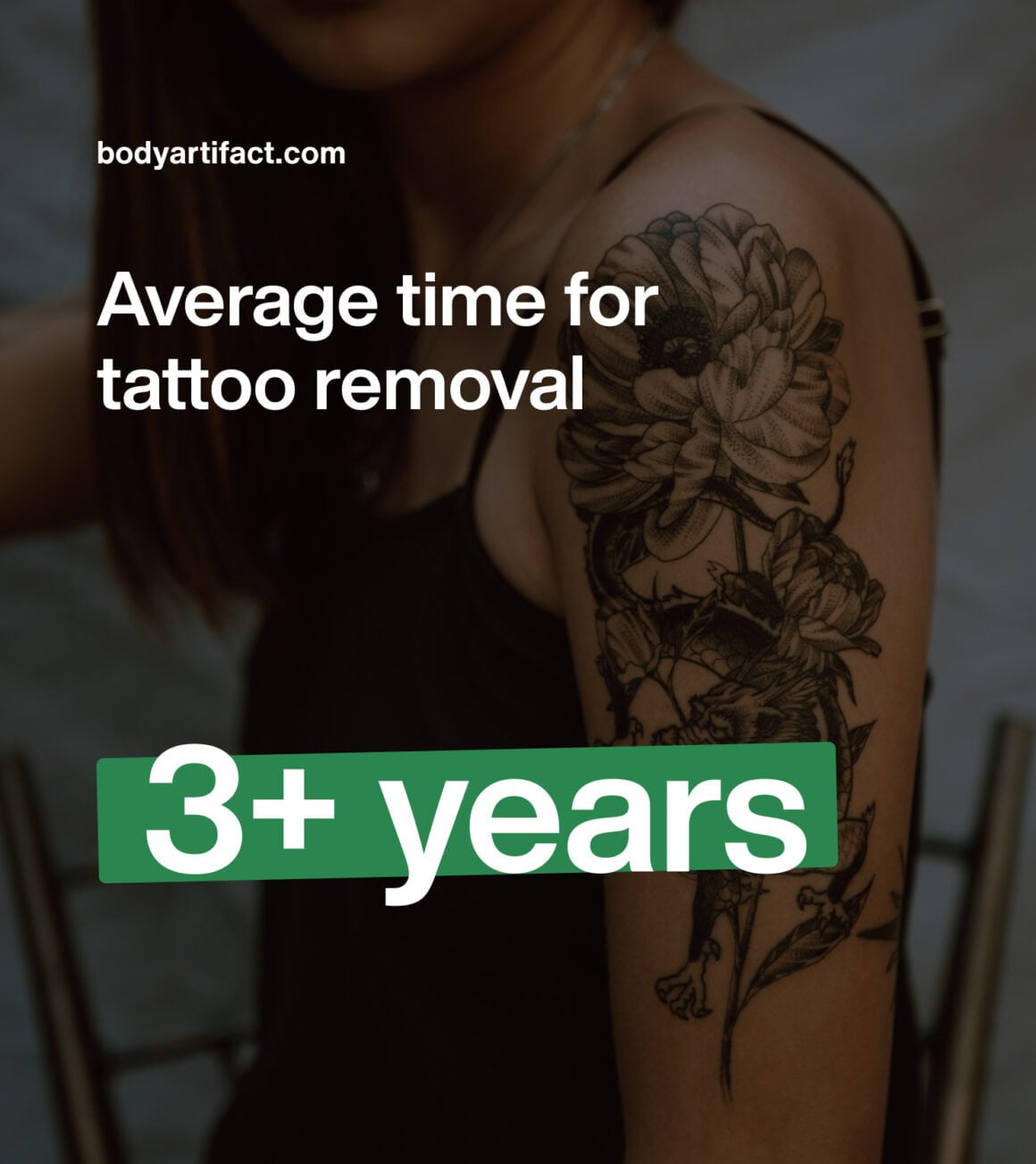 From start to finish, expect the process to take a few years. You'll be having multiple sessions, and will need to have enough time for the skin to heal between.
What is the size of the tattoo removal market?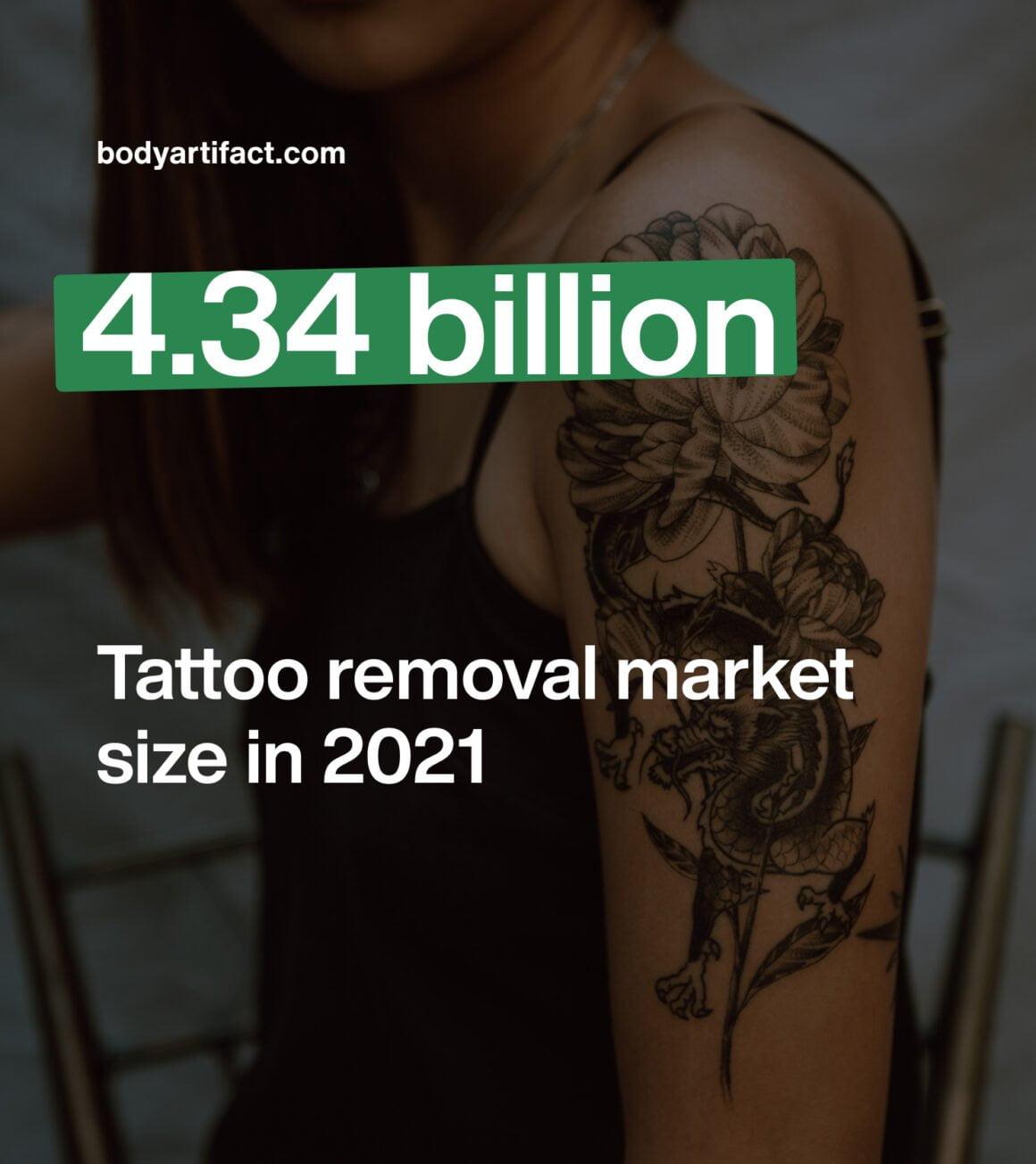 The tattoo removal is a huge industry, making over 4.34 billion per year! Techniques of tattoo removal are getting more and more varied, with different companies trying for the best results.
How many people get tattoos removed?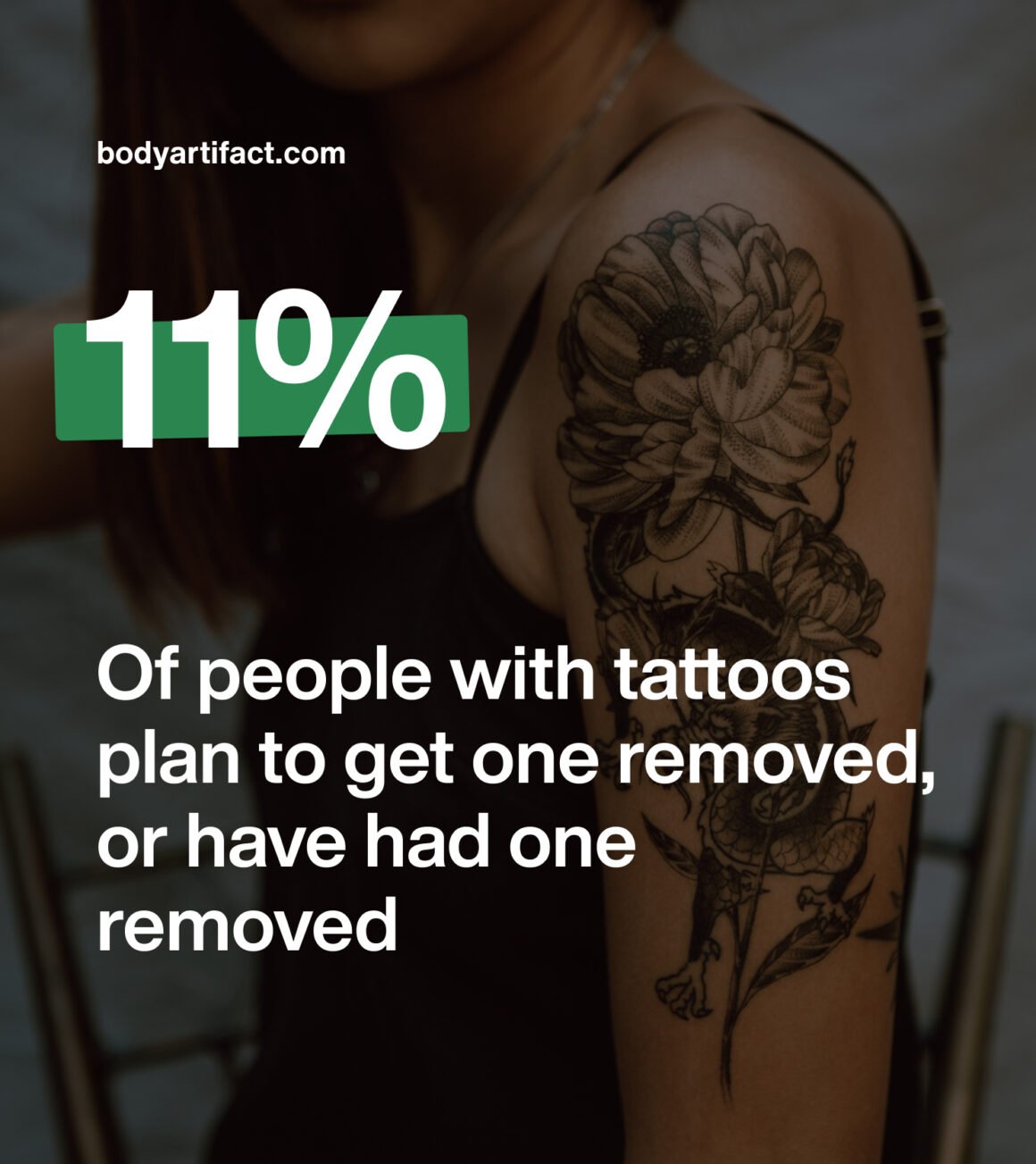 11% of people with tattoos have either had one removed or plan on getting one removed. We all have regrets, I get it.
What is the average age of someone who gets a tattoo removed?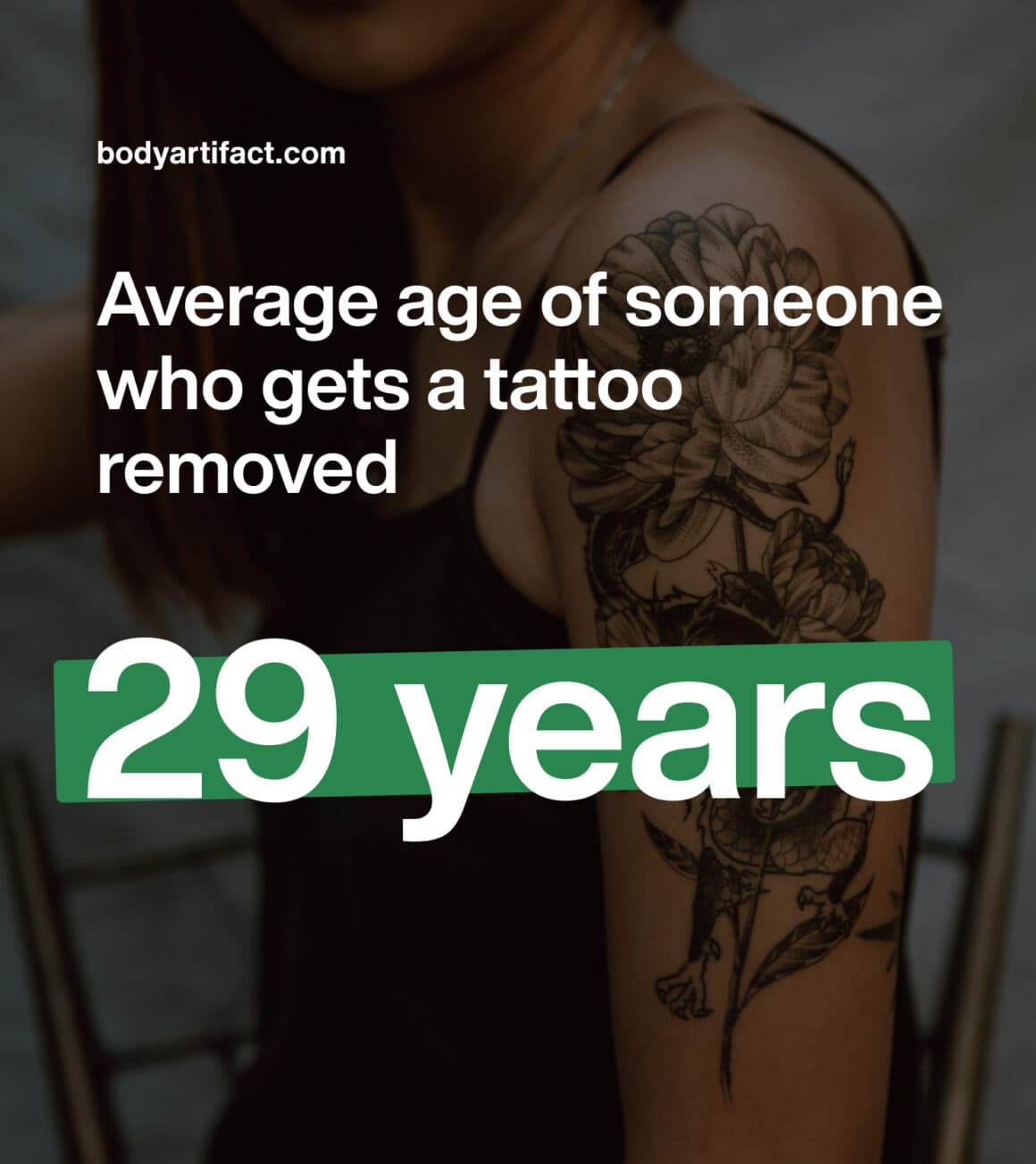 The average age of someone that gets a tattoo removal is 29 years old not. I'm not too surprised by this based on my decisions in my teenage years and early 20s.
Do men or women get more tattoo removals?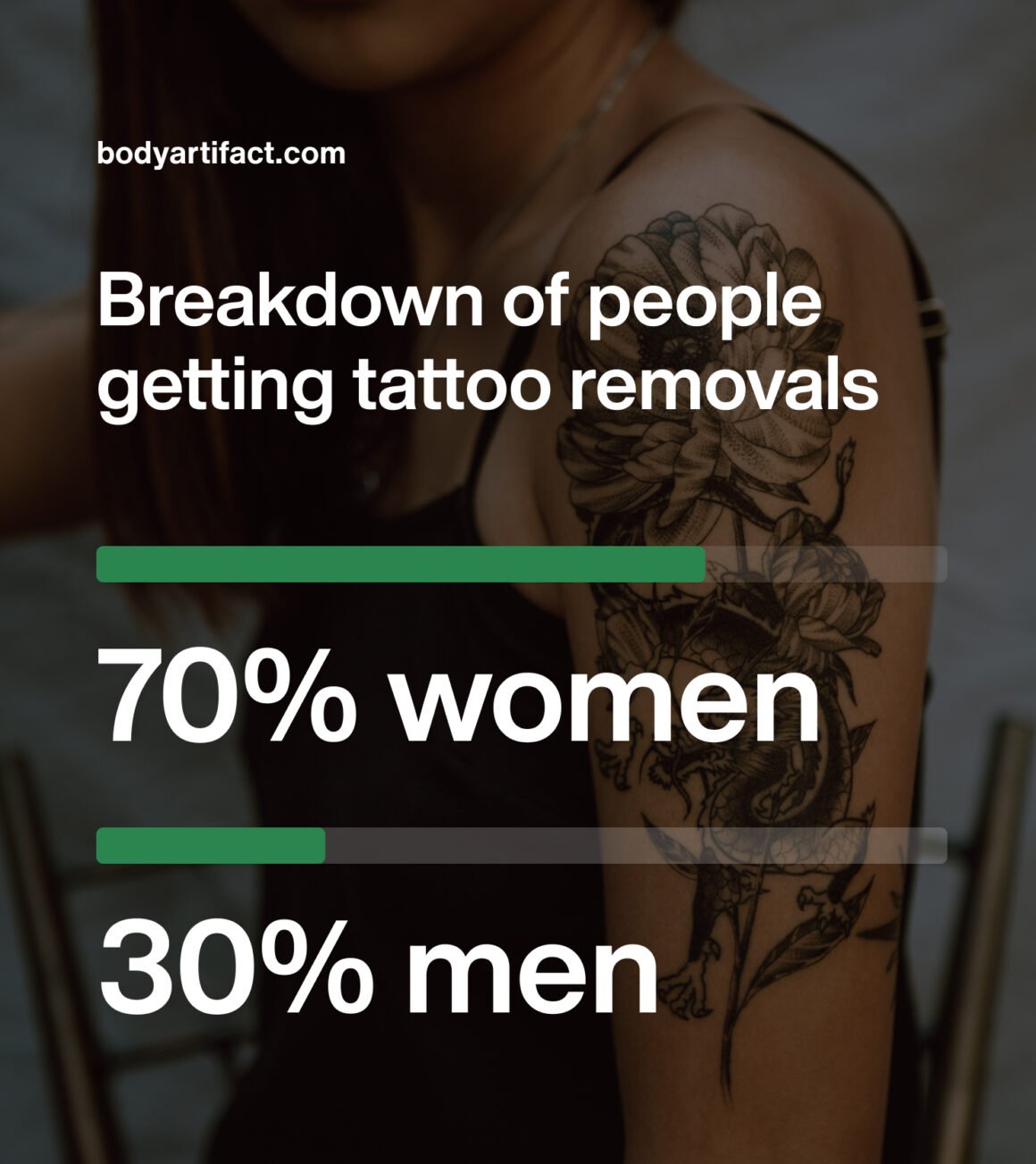 If we break down tattoo removal between the sexes, women get the majority with 70%, leaving the remaining 30% to the men.
What are the popular types of tattoo removals?
Laser tattoo removals are by far the most popular and are trending to stay that way by 2027. There are a lot of new techniques popping up though, so we'll see how these trends change by then.
What is the average size of a tattoo removal?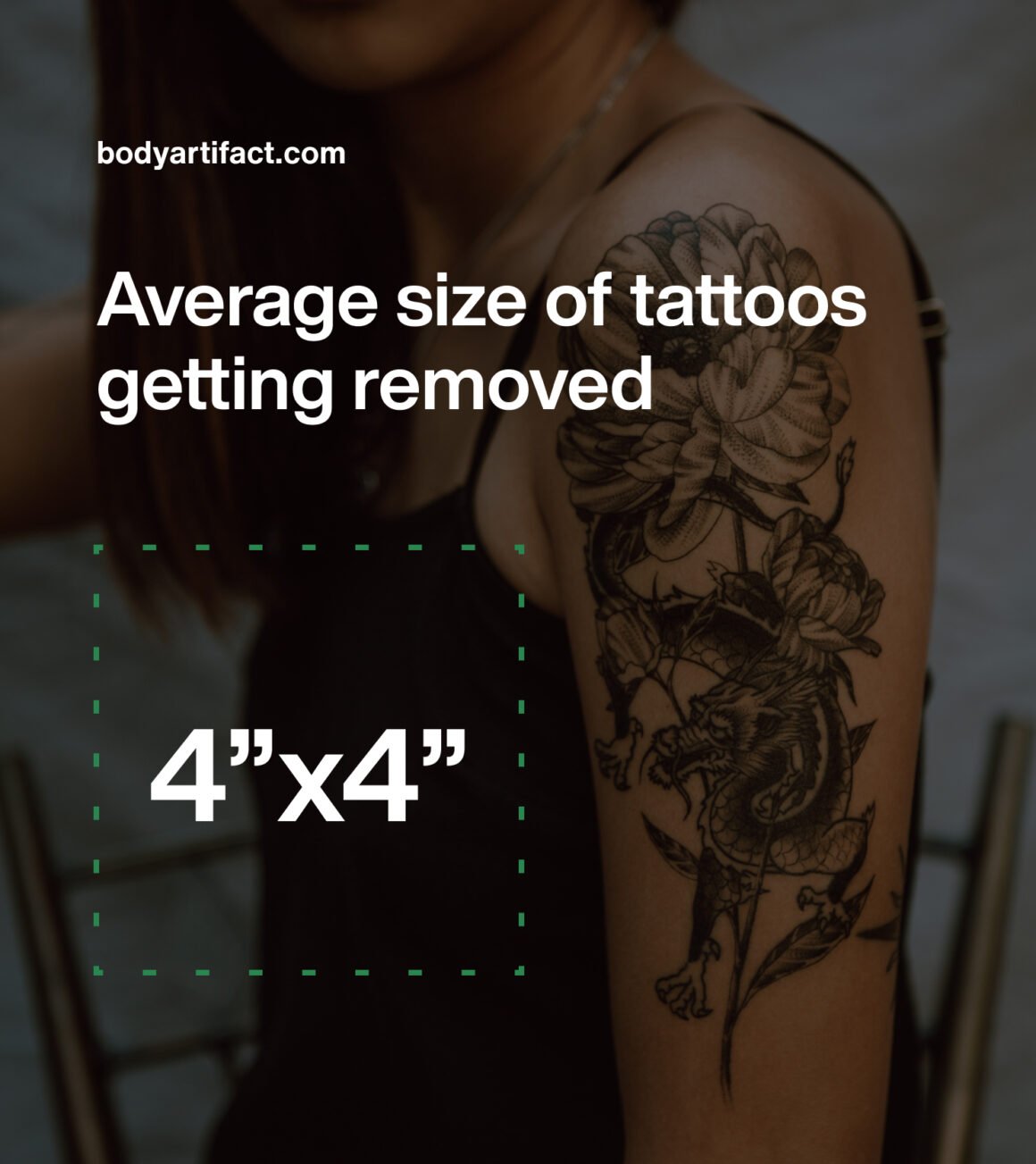 I was expecting this to be smaller, but the average tattoo that is removed is 4 by 4 inches.
How many treatments does it take to remove a tattoo?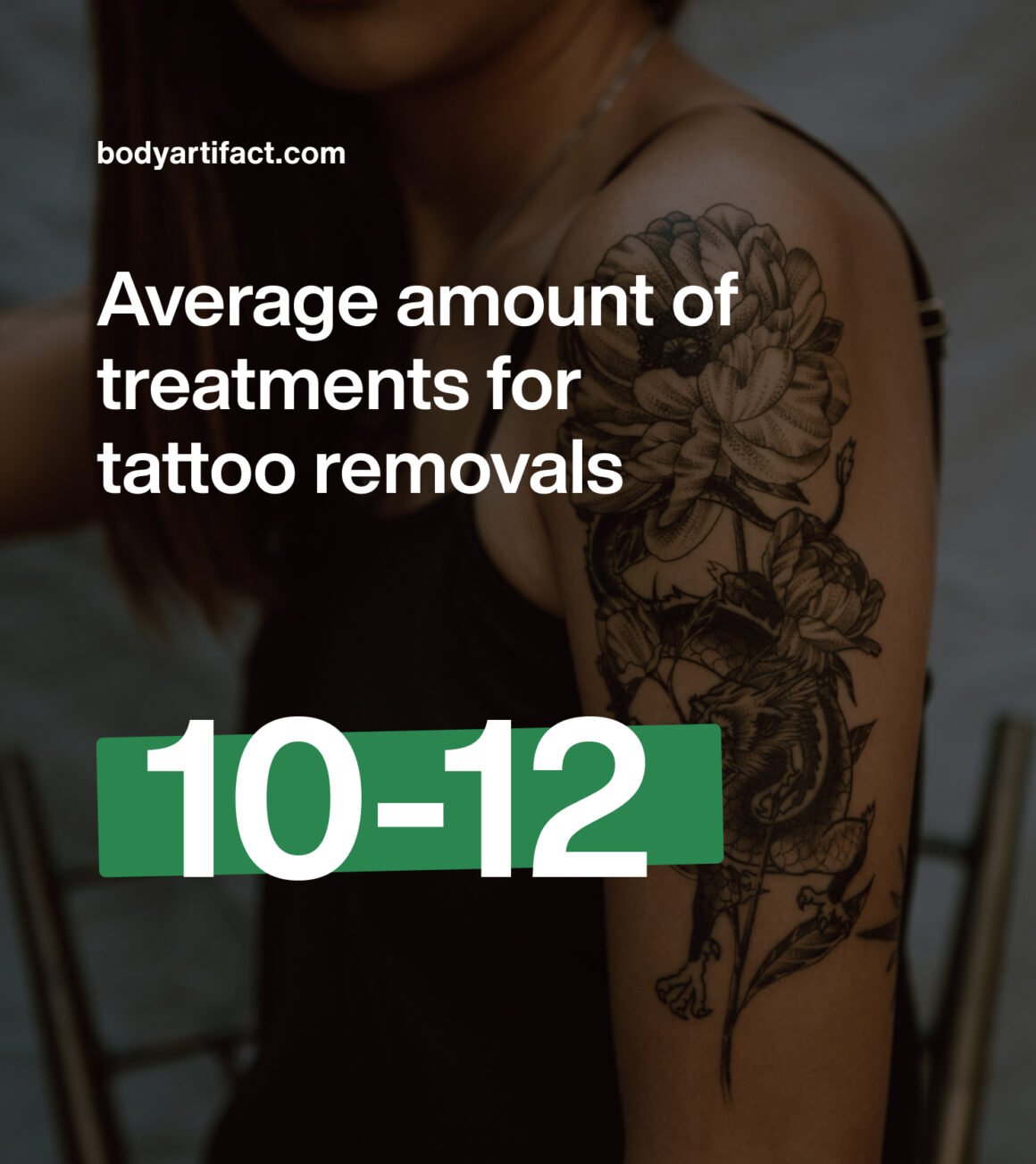 Don't expect to get a tattoo removed in one sitting, either. If you're looking to hide it as much as possible, expect up to 12 treatments in some cases.
How much does tattoo removal cost?
Small pieces can cost around $400, and large pieces can cost around $4000.