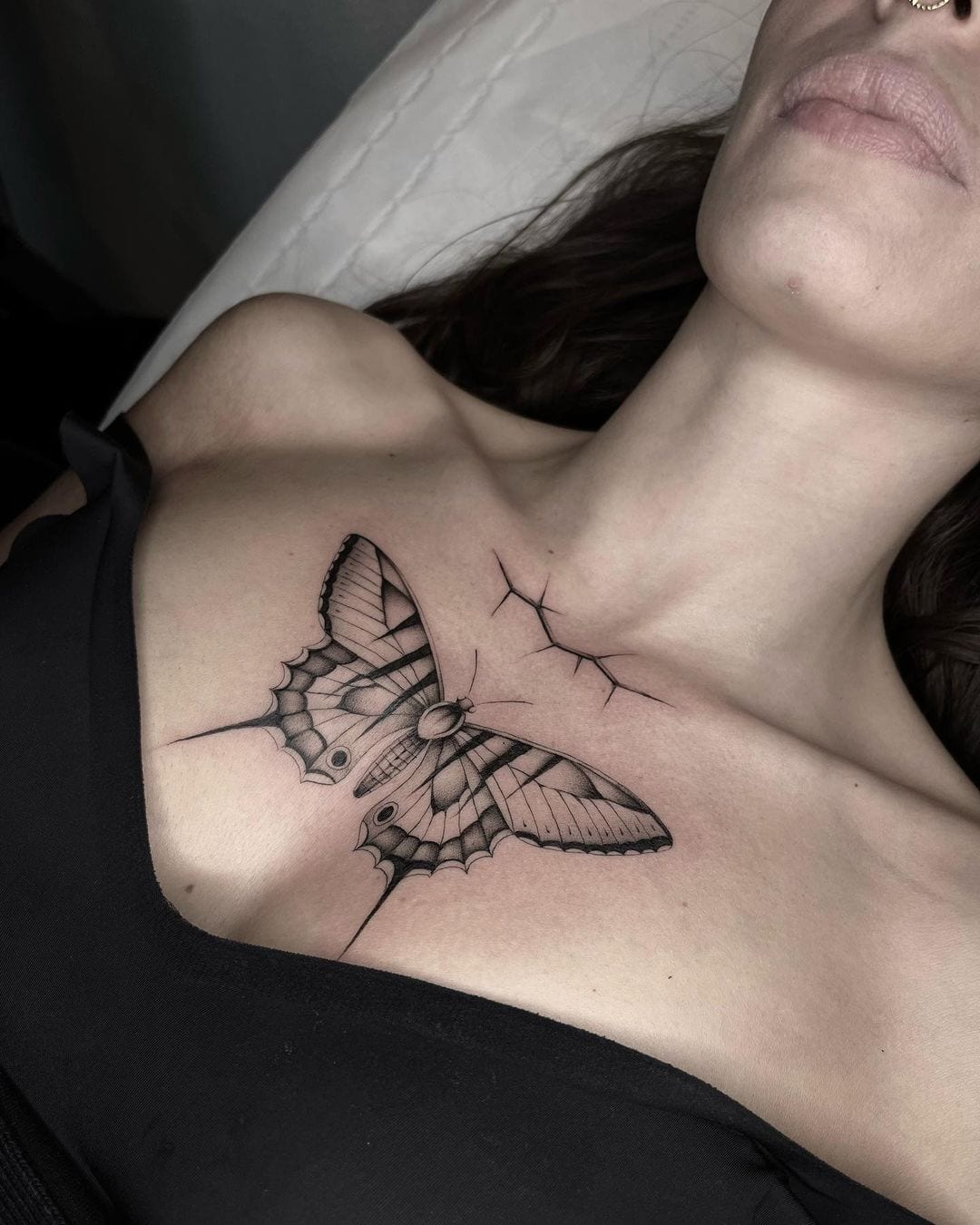 Single needle tattoos are gaining popularity in the tattoo world, but many people don't know that this style of tattooing has been around for ages. Mark Mahoney is said to have pioneered the single needle tattoo in the 1970's creating beautiful single-needle black and grey tattoos.
Nowadays, there are many tattoo artist specialising in single needle tattoos that are able to create colorful, intricate, and unique tattoos that stand out among the more traditional styles of tattooing. In this article we will look at everything that goes into getting a single needle tattoo and any questions you may have.
What is a Single Needle Tattoo?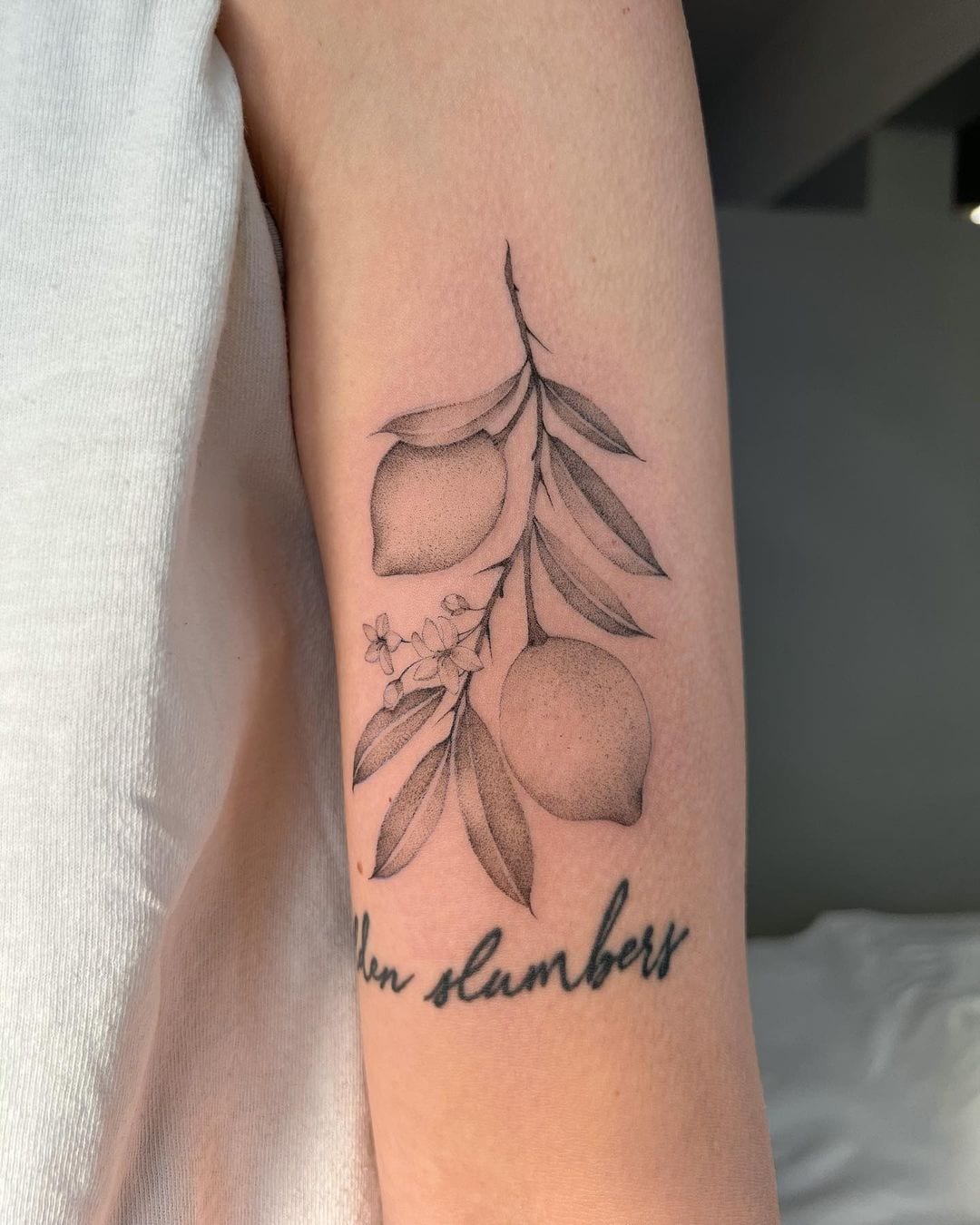 As the name suggests, single needle tattoos are done with a single needle known as a 1RL. Check out our Comprehensive Tattoo Needle Guide to learn more.
Performing a single needle tattoo takes a lot of time and skill because it is extremely easy to make a mistake while working with such a small needle, and any mistakes are instantly noticeable due to the size of the typical single needle tattoo.
Single needle tattoos can range from extremely detailed to very simple and usually have a monochromatic color palette. However, more artists are starting to use color in their single needle tattoos.
Single needle tattoos can look like tiny paintings because of the fine line work and shading you are able to achieve with the technique. There is still some skepticism in the tattoo industry about the longevity of single needle tattoos so keep in mind that your tattoo may not look as detailed in ten years time!
What Styles work Best for Single Needle Tattoos?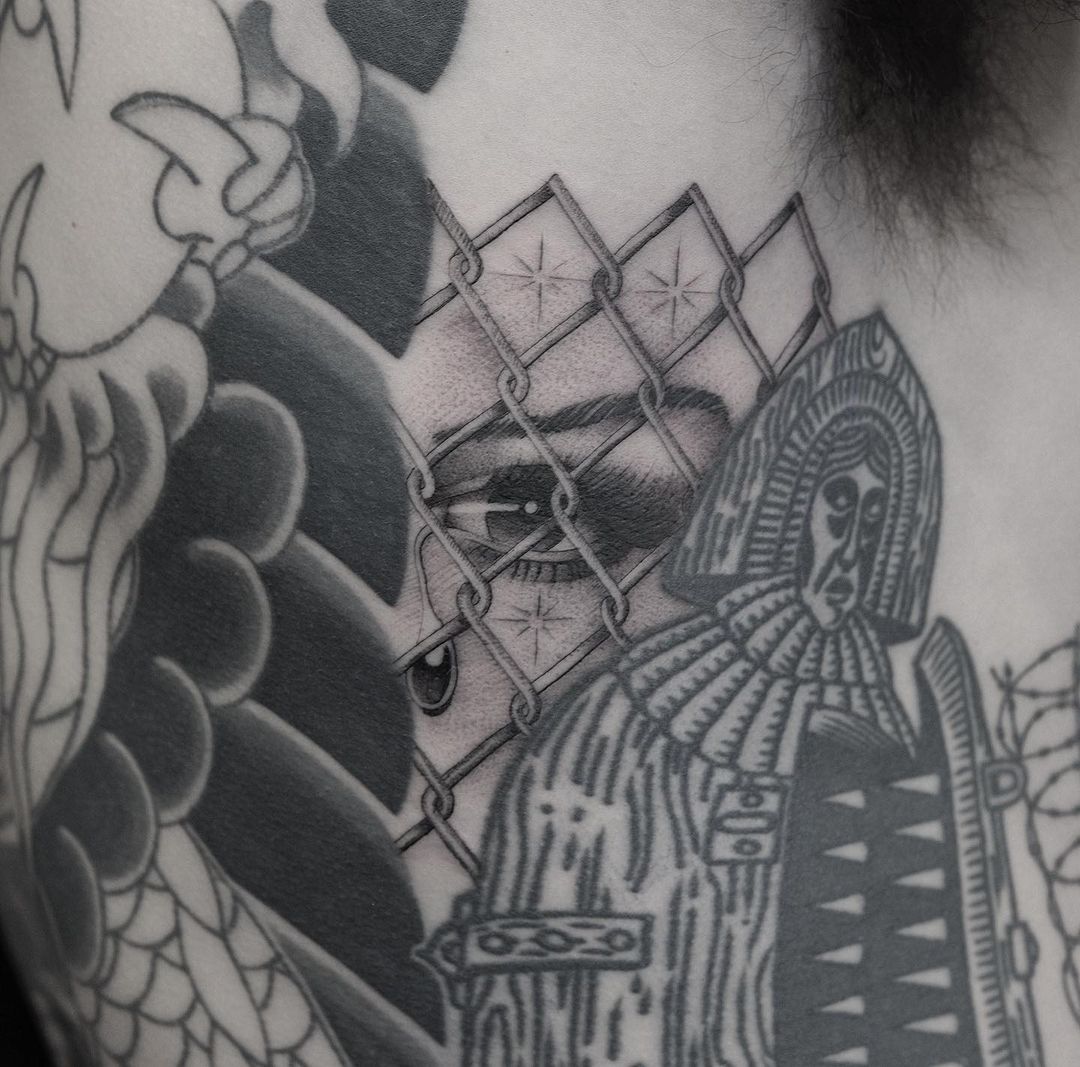 Single needle tattoos can be done in both black and grey and color. I recommend choosing a small and detailed design for your tattoo to capture the essence of a single needle tattoo. Floral and geometric designs work well for minimalist single needle tattoos, while paintings and photographs work well for more detailed single needle tattoos.
Script is also very common for single needle tattoos as well as traditional Chicano imagery like Donald Duck and Micky Mouse.
Some artists who have more experience with single needle tattooing are able to make large tattoos in this style, so the style and size is up to you and your artist's ability when it comes to single needle tattoos. Think of a single subject matter for your tattoo as single needle tattoos do not work well for multiple elements being crammed into one tattoo. Browse our list of 20 Micro Realism Tattoos that belong in a Museum for more inspiration.
The placement of a single needle tattoo can be anywhere on your body, but I recommend choosing a spot that is less exposed to the sun, like your forearm or inner bicep. These tattoos really can be works of art, so you may want to show them off!
Do Single Needles Tattoos Last?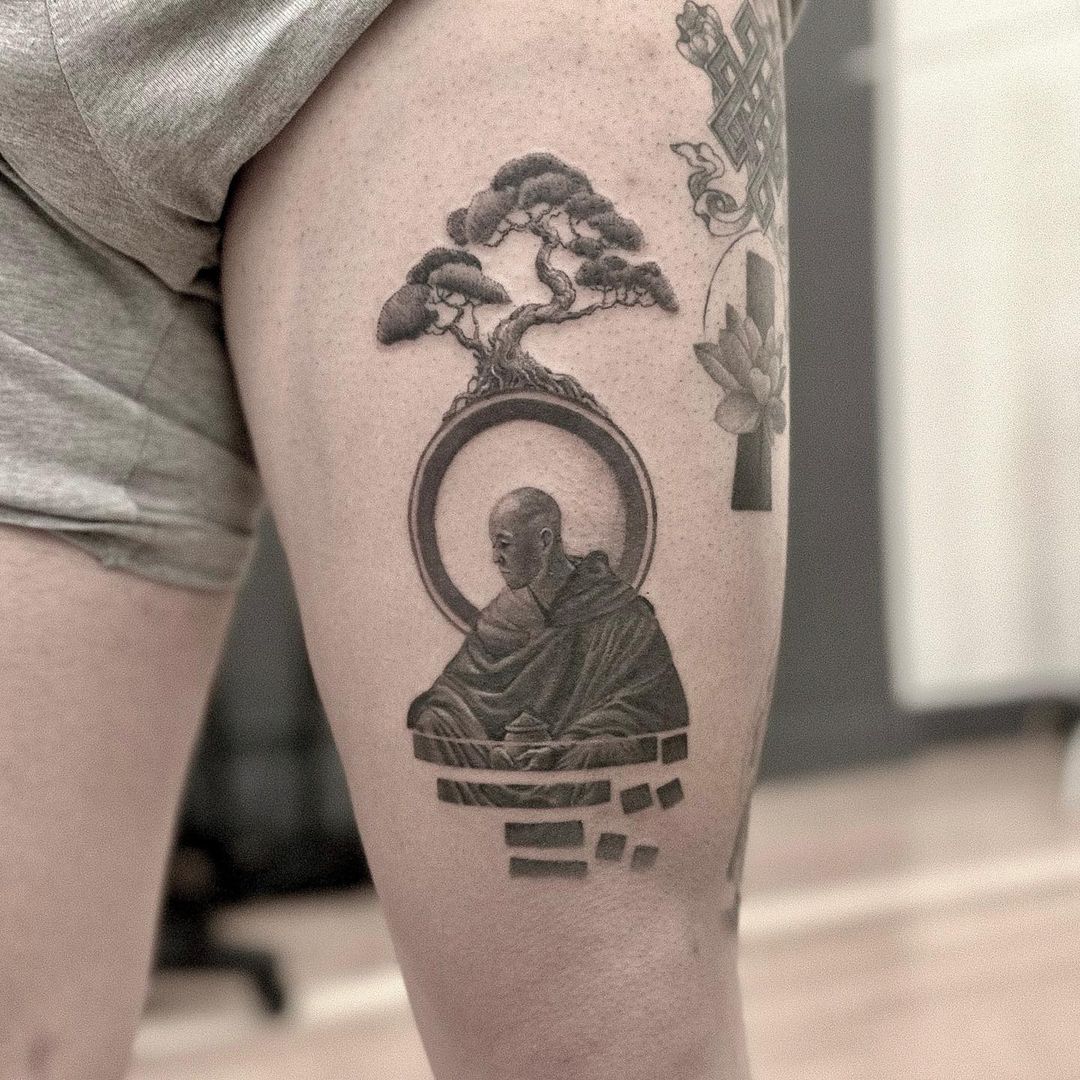 This is a debate that is quite common in the tattoo industry. Some people say that they do not hold their integrity over time the same way as a bold American Traditional tattoo does because single needle tattoos do not have bold lines to hold the ink in place. But technology in the tattoo industry is always evolving, with it the application of a single needle tattoo.
Single needle tattoos do tend to fade faster than other styles of tattooing because less ink is deposited under the skin.
We recommend asking your artist if they offer touch-ups on their work and booking a touch up for your tattoo within a year of getting it done, and asking to see your artist's healed work portfolio. The general rule of thumb is if you heal your tattoo properly, protect it from the sun, and go to an experienced artist who knows how to use a single needle, your tattoo should last.
Single Needle vs Fine Line tattoos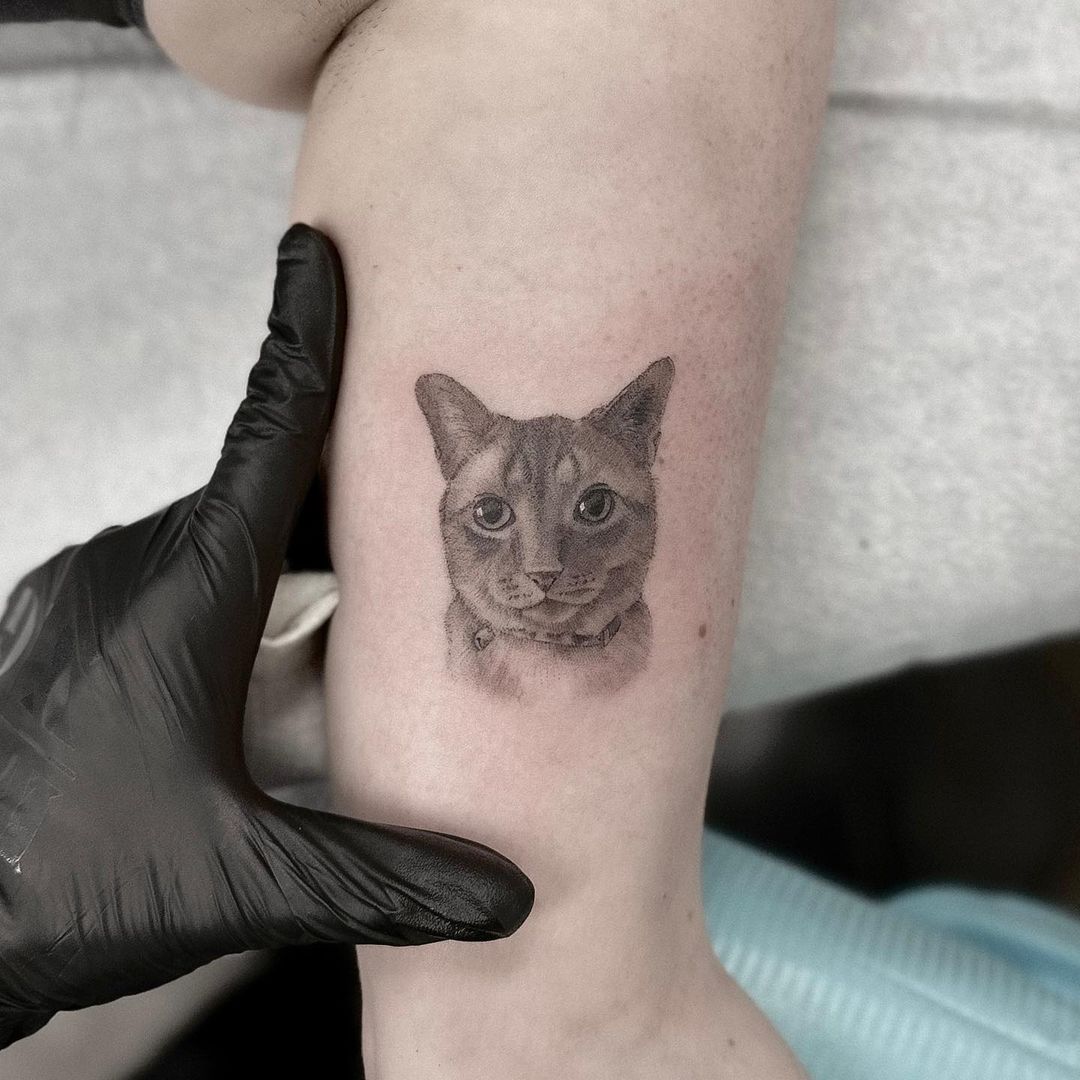 Single needle tattoos are often mistaken for fine line tattoos and vice versa. Fine line tattoos are usually done with a small grouping of needles like a 3RL instead of a single needle.
While both styles of tattooing use lighter shades of ink and thin line work, single needle tattoos have much smaller and delicate details and are even more subtle. Things to look out for when choosing an artist for your single needle tattoo include micro-realism portraits and the artist using the hashtag #singleneedletattoo.
Are Single Needle Tattoos more Expensive?
In comparison to American Traditional tattooing, for example, single needle tattoos can be seen as more expensive simply because you would get a much smaller tattoo for the same price. This is because single needle tattoos take a lot longer to perform than other styles of tattooing.
There is an artist in my city who specializes in single needle tattoos, and for a full day of tattooing you can only get a palm-sized tattoo.
If you booked the same amount of time with one of our Traditional tattooers, you could get a full forearm tattoo! But there is a subtlety and beauty to single needle tattoos that make them worth the price if it is a style that you enjoy and want to get tattooed on your body that just cannot be matched by any other style of tattooing.
Do Single Needle Tattoos hurt More?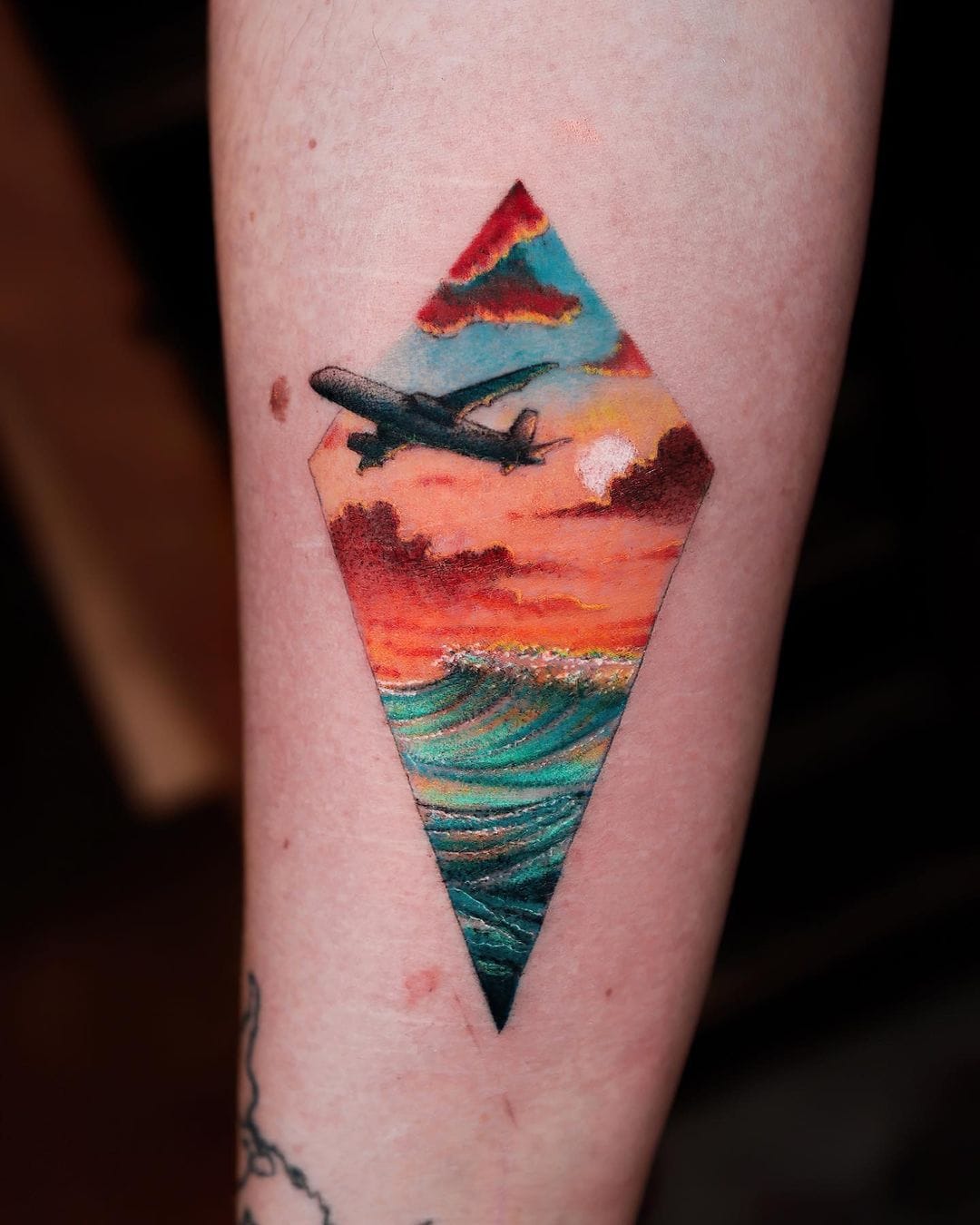 Simple single needle tattoos typically hurt less than other styles of tattooing because it's a tiny needle entering your skin as opposed to larger needle groupings which have a lot more needles. More detailed single needles may hurt more because your artist is working in the same spot for longer periods of time, and it can become quite sensitive.
Some people describe it as a sharper pain than a regular tattoo, similar to tiny razor cuts. The most important thing to do when getting tattooed is to relax! This is the best way to manage the pain and make your tattoo experience more enjoyable.
Summary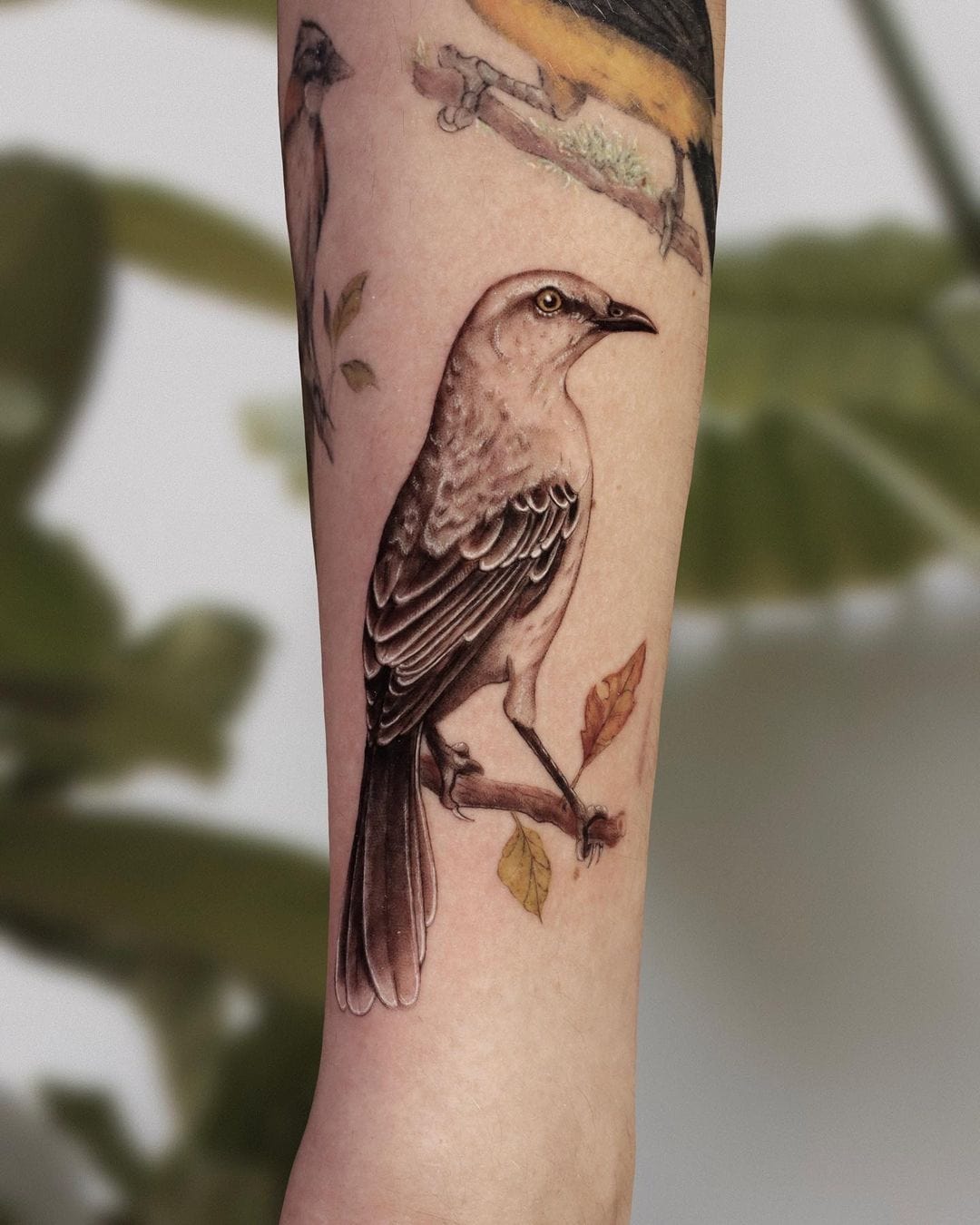 Single needle tattoos are unique and delicate tattoos that take a lot of skill to perform. They are a great way to get a tattoo with a lot of detail and that makes a striking statement but the longevity can be tricky to determine.
There are a few things to consider and research to be done around this style of tattooing, and hopefully this article has helped you make a decision about getting your single needle tattoo.