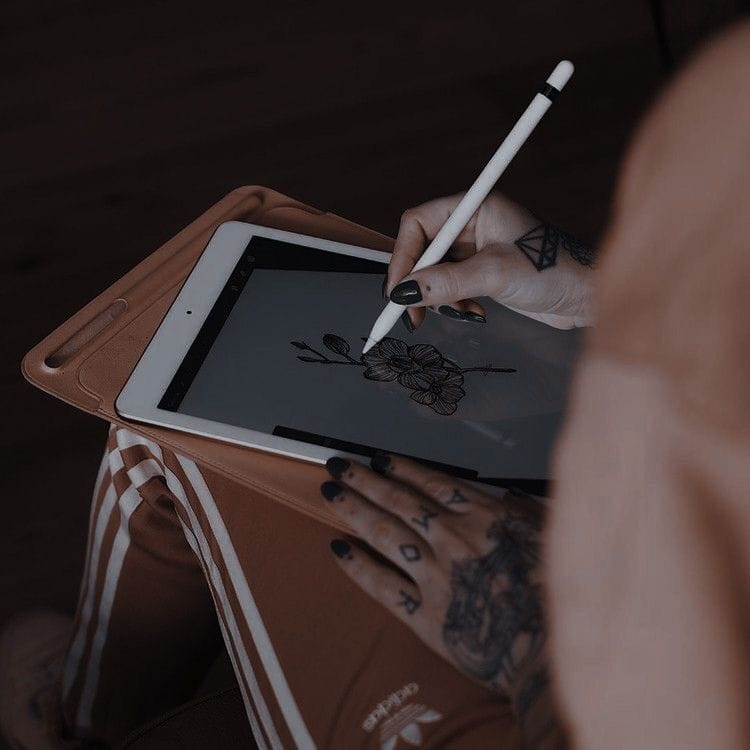 Tattoos are (mostly) for life, and it can be quite daunting as a first-timer, to come up with the perfect tattoo idea.
It can be quite difficult to come up with an original concept considering how many cool tattoos are out there and our broad access to technology!
I still struggle to come up with ideas and find inspiration, and I have been a tattoo artist for over seven years.
But fear not; this article will help you come up with your next tattoo idea.
Places to Find Inspiration From
I find inspiration for my tattoos from a huge variety of different sources. Anything from photographs to art books to more conventional sources like Pinterest and Instagram.
We've done our best to curate thousands of our favorite tattoos, so don't forget to check the tattoo gallery section on our site.
For clients and first-timers, I highly recommend starting with a list of all of their favorite things and things that mean something to them. For example, my client today took a photograph of her family home and used that as inspiration for her tattoo – it encompassed many different meanings for her, and we were able to turn it into a really cool architectural sketch.
Another one of my clients is a firefighter, and we used her badge as inspiration for a meaningful and beautiful tattoo.
Pinterest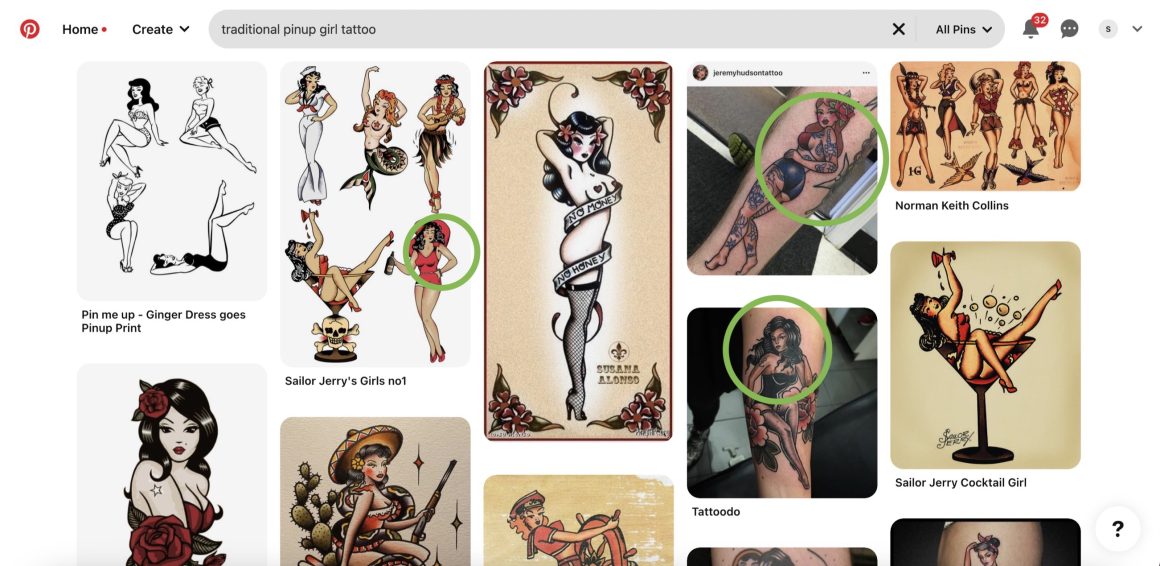 Pinterest is a great resource for tattoo ideas, and most of my clients have their own Pinterest boards that they are able to add me to.
You don't only have to search for "tattoo designs." Just the subject matter you're looking to have done, and a few keywords like "ideas" or "drawings" can spark an idea for you.
Another thing you can do is gather a few images that speak to you and take inspiration from different elements. For example, I like this face, but I like this hair and these clothes for a pinup girl tattoo!
An artist will then have a clearer picture of what you're looking for and will be able to design something perfect for you.
Our Pinterest boards get millions of views every month, so if you're looking for a place to start, we've got you covered.
Instagram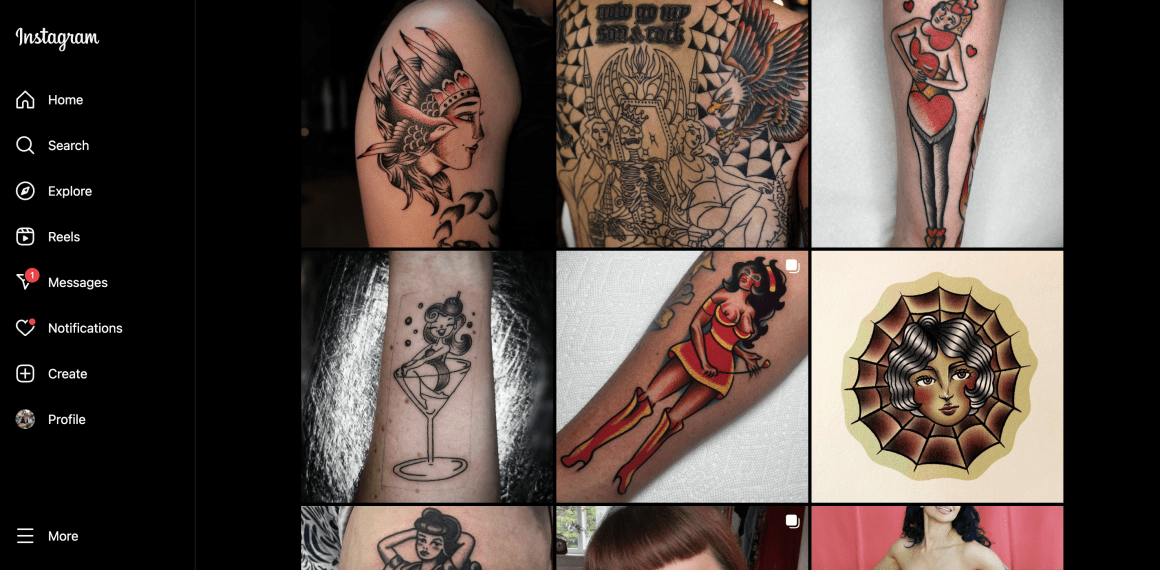 Instagram is one of my favorite places to find inspiration. Hashtags are great for narrowing your search, and you can isolate what style speaks to you the most.
For example, I can type in #pinupgirltattoo, and I can see all sorts of styles of pinup girls. From there, I can decide if I would like one in an American Traditional, realistic, or illustrative style.
I can also get inspiration from other ones for extra banners, filler, or cute outfit ideas! Remember to save or screenshot the ones that you like the most because it can be difficult to find them again.
Websites (like ours!)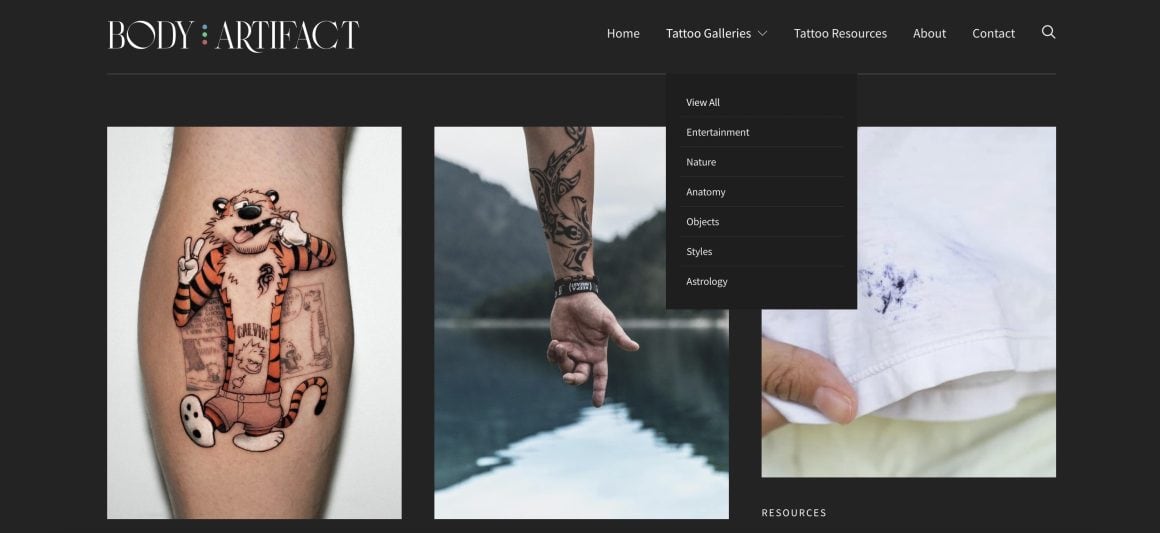 Tattoo articles and gallery lists are awesome places to find inspiration for your next tattoo idea. We have plenty of lists that can narrow your search by position on the body or subject matter.
If you want to get a hand tattoo but can't think of what to get, you can check out our list of 20 Powerful Hand Tattoos for Women.
If you're thinking of getting a lighthouse tattoo but you don't know what style you like, you could check out our list of 23 Bright Lighthouse Tattoos to Gaze Upon.
If you like a certain style of tattooing like Neo-Traditional, but you don't know what subject matter to choose, you could check out our list of Top 29 Neo-Traditional Tattoos to Feast Your Eyes Upon. You get my drift?
Books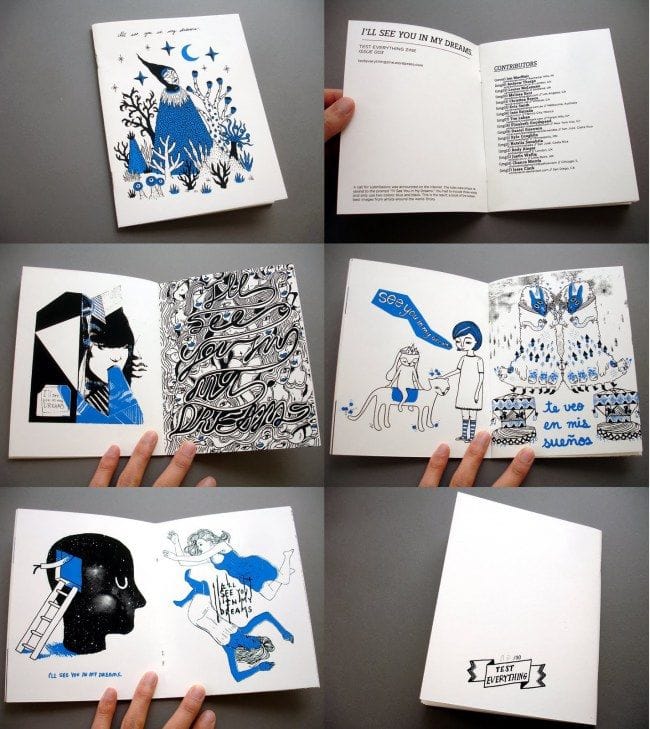 There is a reason that tattoo studios often have lots of books on their reception table. Books are a great source of tattoo ideas and inspiration. But not just tattoo books – illustrated story books, Japanese painting books, books about different art movements, and even recipe books can have some incredible designs in them.
We often do tattoos for clients from their favorite children's books – this is a great way to get a meaningful and unique tattoo.
Photographs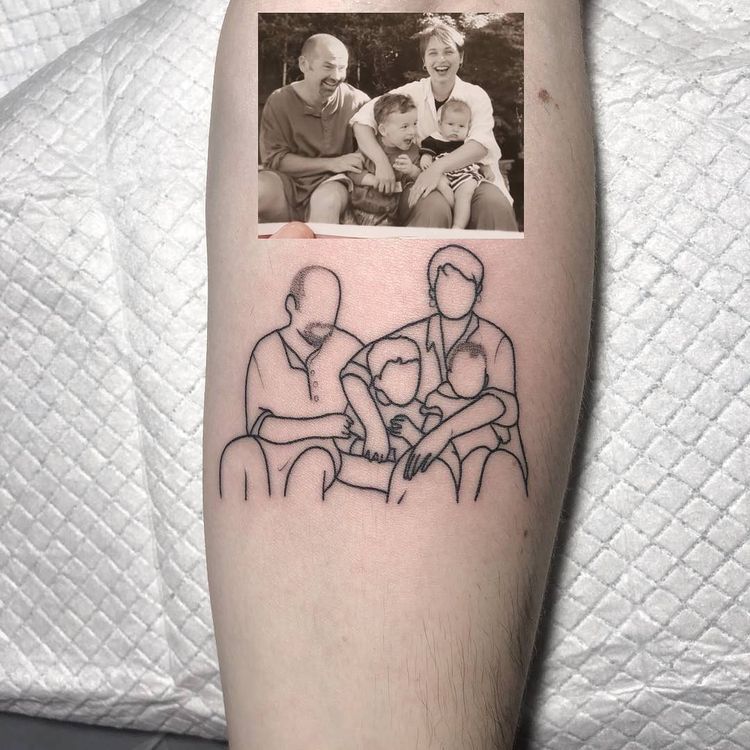 Tattoo artists can draw a lot of inspiration from photographs. We can stylize family portraits for simple and meaningful tattoos or do them in full realism for a striking piece.
We can isolate an item like a chair or a bowl from a photo of your grandmother's kitchen for a sweet memorial piece. We can take pictures of all of your childhood pets and turn them into a gorgeous design packed with memories and meaning.
The possibilities with photographs are endless!
Stories / Movies
If you're into fan fiction, a special movie or fairytale can be turned into a unique tattoo idea.
Think about your favorite movie or character and search for what other people have done with them. It's quite easy for tattoo artists to make a custom design of a popular character!
What is nice about movies and stories is that a quote might speak to you more than the drawings of the actual characters, so it can be quite a subtle tattoo if you prefer.
A great example of this is our list of 24 Lilo and Stitch Tattoos You Will Love. There is everything from full-color large tattoos to tiny script tattoos, all reflecting the client's love for Lilo and Stitch!
Lists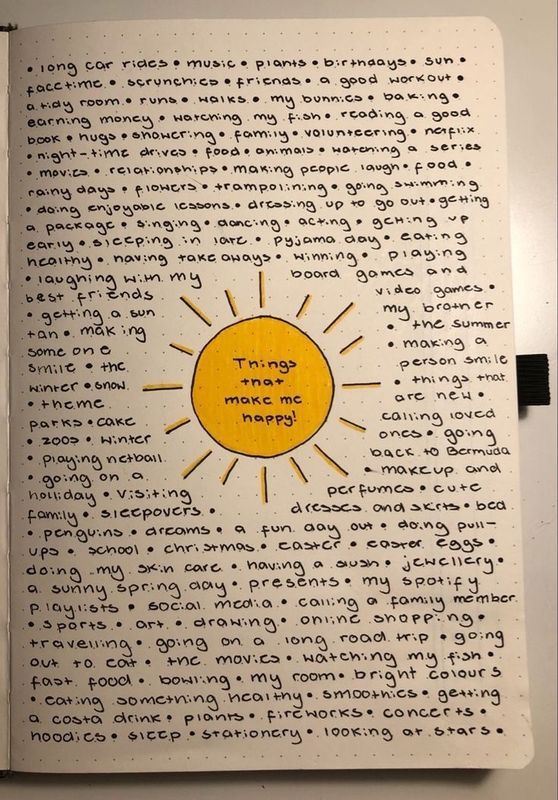 This is one of my favorite ways to come up with tattoo ideas. You can make a list of things that are important to you and take it to your artist. They can give you some great ideas about how they can turn these sentimental items into a beautiful tattoo.
But be careful – you don't want to try and jam too many ideas into one design, so less is sometimes more with the list approach. I once had a client who wanted 58 individual drawings of things she loved incorporated into one tattoo! Needless to say, we needed to tattoo half of her back to make the design work.
Direct from the artist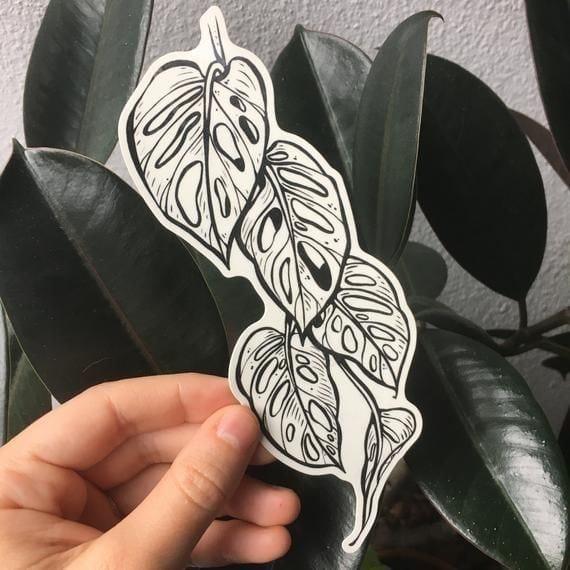 If you've got the tattoo itch but have no idea what you want, a great idea is to contact your artist and see what flash designs they may have available!
You'd be surprised at how one of the designs could speak to you and often your artist might put some extra love into your tattoo because it's something they really wanted to do. You are almost 100% guaranteed an original, once-off design as well, which is extra cool.
Decide on a Body Part You'd Like to Tattoo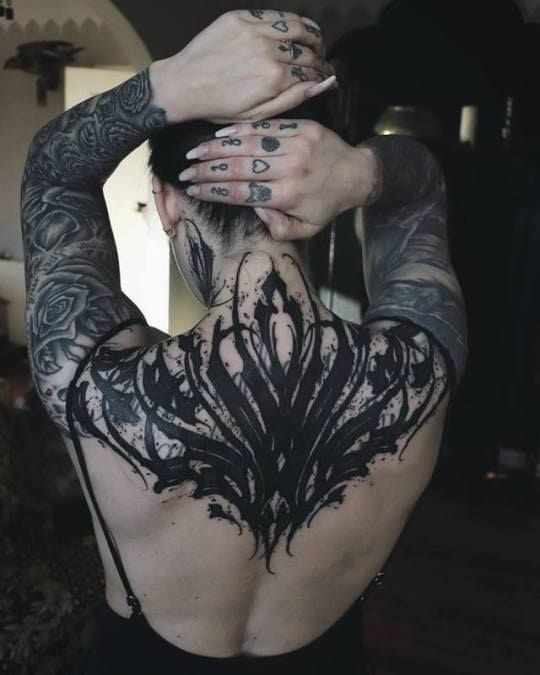 Placement can definitely help with deciding what you are going to get tattooed. Each part of your body has a different shape and flow to it, and some designs will work better on a certain area than others.
Your back or chest could be more suitable for a very large tattoo, while small and delicate tattoos work better on your lower arms, ankles, or fingers. It is always good to decide on your tattoo's placement before designing it so that the artist can design it to fit the flow of your body.
Choose a Style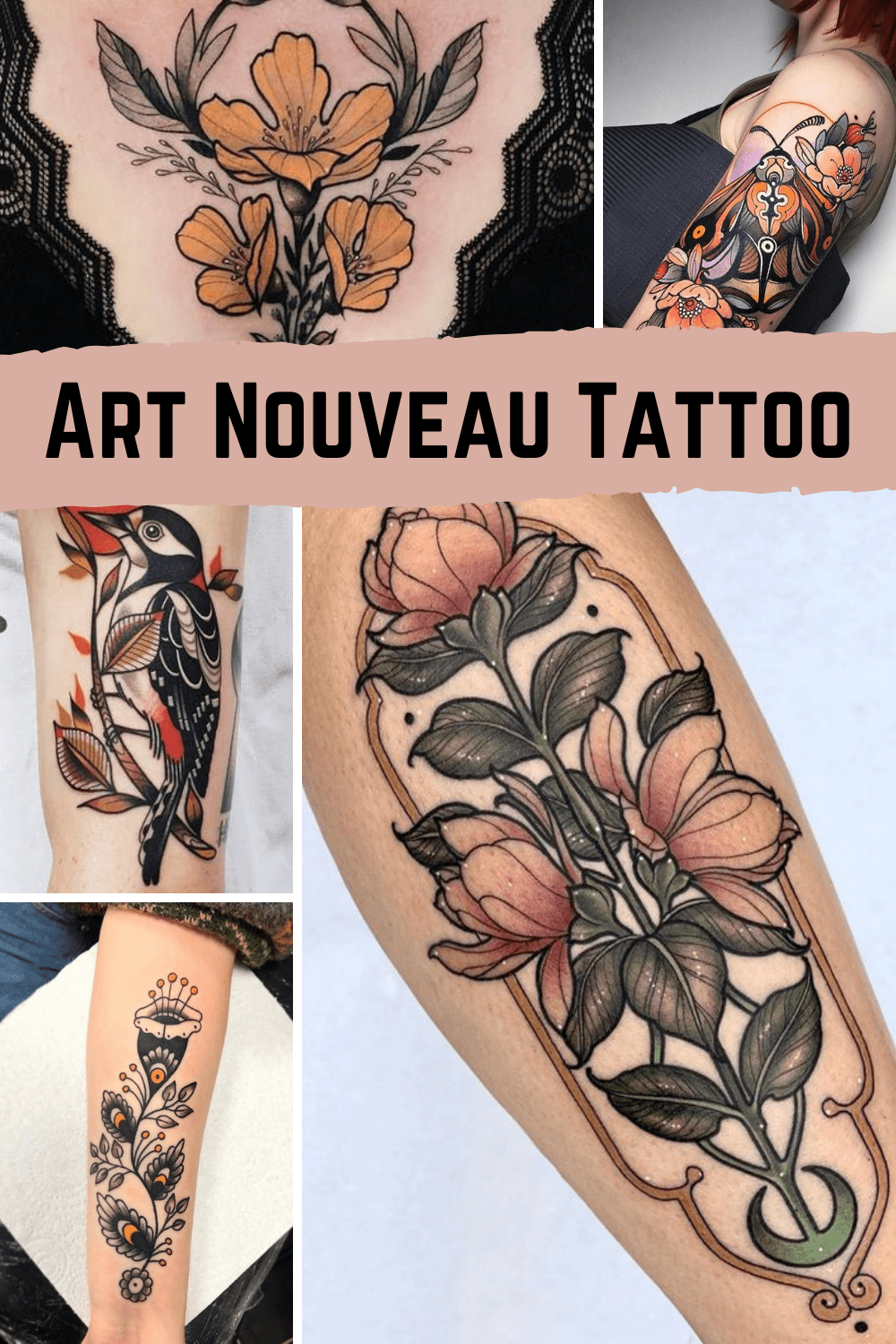 Choosing your tattoo style will greatly help with coming up with your tattoo idea!
For example, your subject matter might work better as a sketchy trash polka tattoo as opposed to an traditional American tattoo. The style you decide to go with will also determine which artist you choose to do your tattoo for you.
My advice is choosing a style YOU like – I have a client who always wanted American Traditional tattoos, but her family told her to get fine line tattoos. She regrets letting them sway her decision because of how micro realism tattoos can age poorly, but luckily we are touching up her old tattoos and making them bolder, just as she originally wanted.
Choose an Artist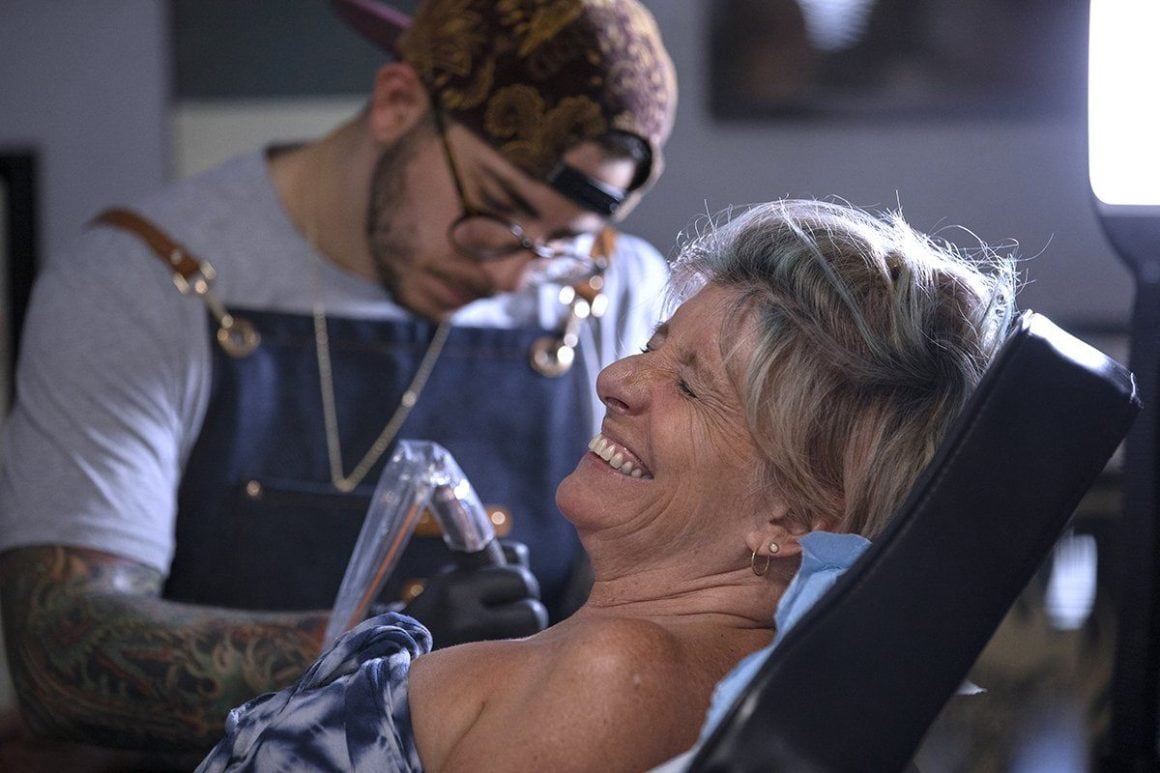 It is extremely important to work with a professional tattoo artist. They will be able to create a custom design for you and work alongside you to make sure that it is exactly what you want.
You can also ask them for advice on placement, sizing, and whether the idea will even work as a tattoo! Ensure you are prepared with your reference images and ideas, and consider setting up an in-person consultation if you are still hesitant.
Our job is to help you get the best tattoo you will wear with pride for many years to come. Each artist has their own design procedure, but don't be afraid to ask for updates or to make minor changes – but only if you have paid your deposit!
Work Out Your Budget (and save!)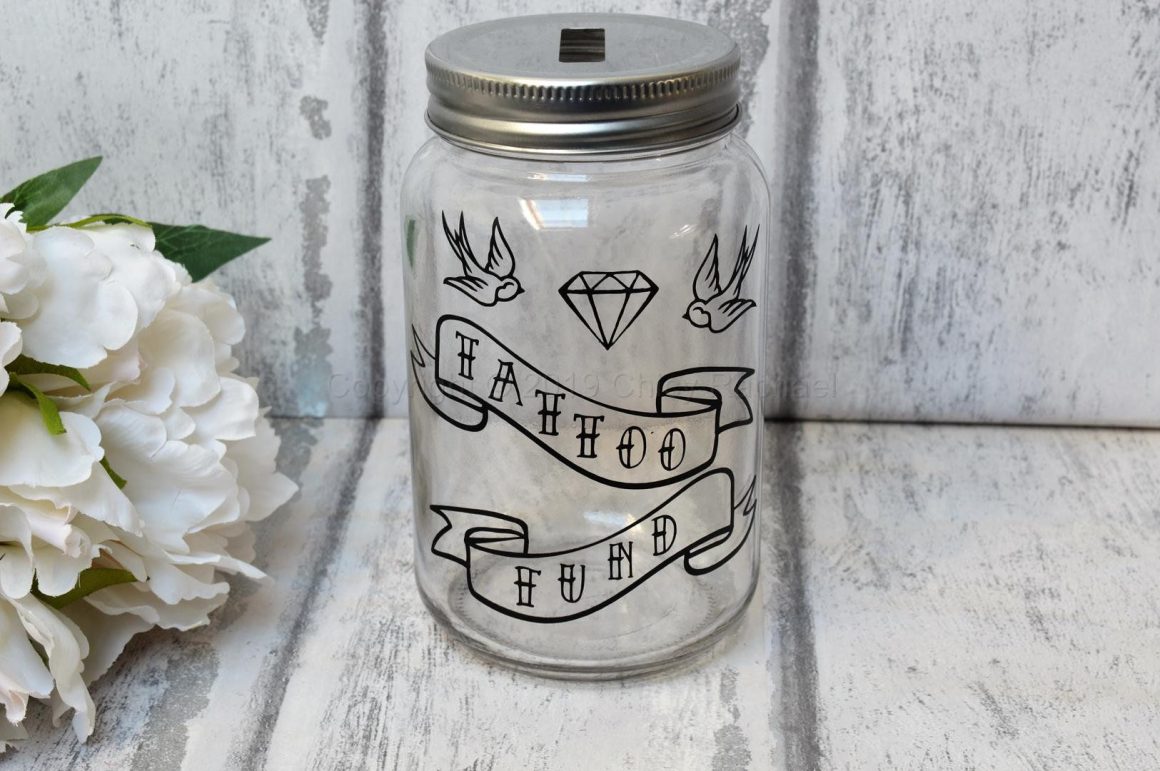 As the saying goes, "good tattoos aren't cheap, and cheap tattoos aren't good." Once you have had your consultation, your artist should give you a price estimate.
Tattoos are not the kind of thing to try and "price-shop", so work out your budget and save before jumping into getting a cheap tattoo (make sure you're aware of tattoo etiquette as well!). If you're working on a lower budget, consider getting something a little bit smaller, or save up for your dream tattoo!
Summary
Coming up with tattoo ideas can be tricky. There is so much information out there that you may start to feel overwhelmed, but because tattoos are for life, think and plan for your next tattoo.
Your artist should be able to work with you and help you create the perfect tattoo design from your ideas.
Hopefully this list has helped you work out your perfect tattoo ideas!