Calvin and Hobbes tattoos are everywhere, and for a good reason. If you're anything like me, you grew up with these amazing books so I'm always happy to see this artwork out in the wild.
For those that need a little reminder, Calvin is a young boy that sets off with a toy Tiger, which comes to life through his intense imagination.
They sold a ton of these comics from the 80s onwards, but I recommended grabbing this complete collection from Amazon to have them all in one book.
The creator Bill Watterson is also a pretty interesting guy. I recommend reading this interview to get an idea of his thought process behind the comic.
Enough of that, let's get into the tattoos.
Hobbess pouncing on Calvin arm tattoo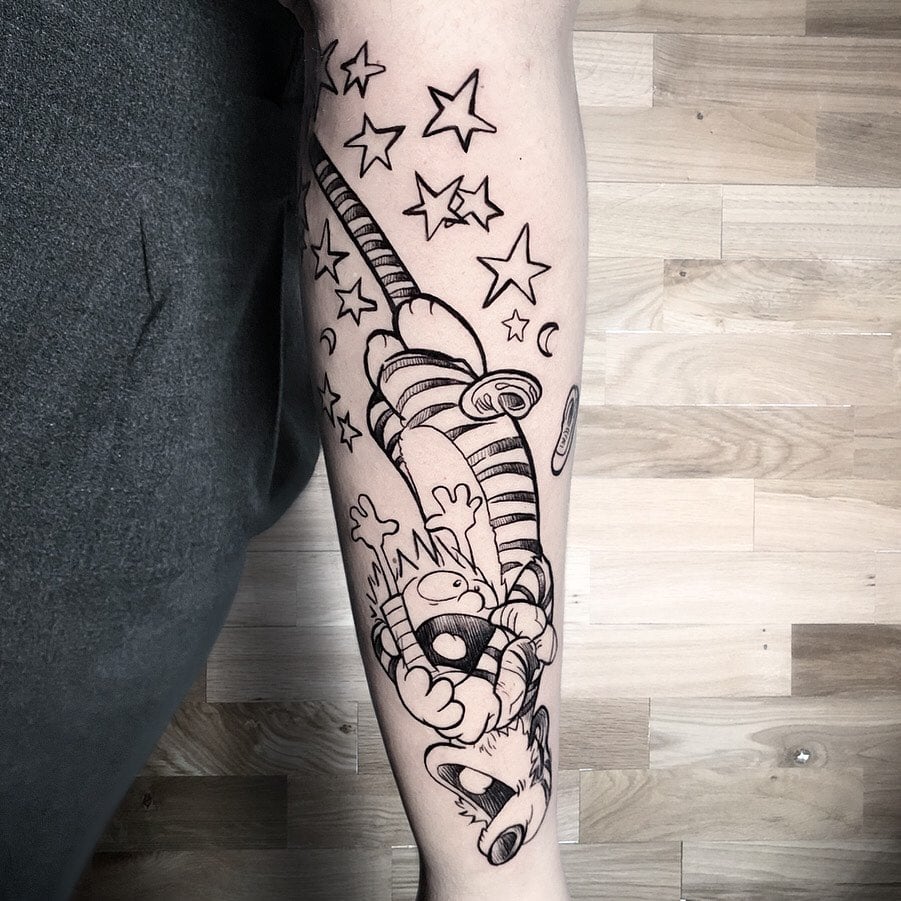 If you've read the books, you've seen this… a lot. Hobbes likes to surprise Calvin, and this is typically how you'll see him do it.
Calvin and Hobbes Fall Adventure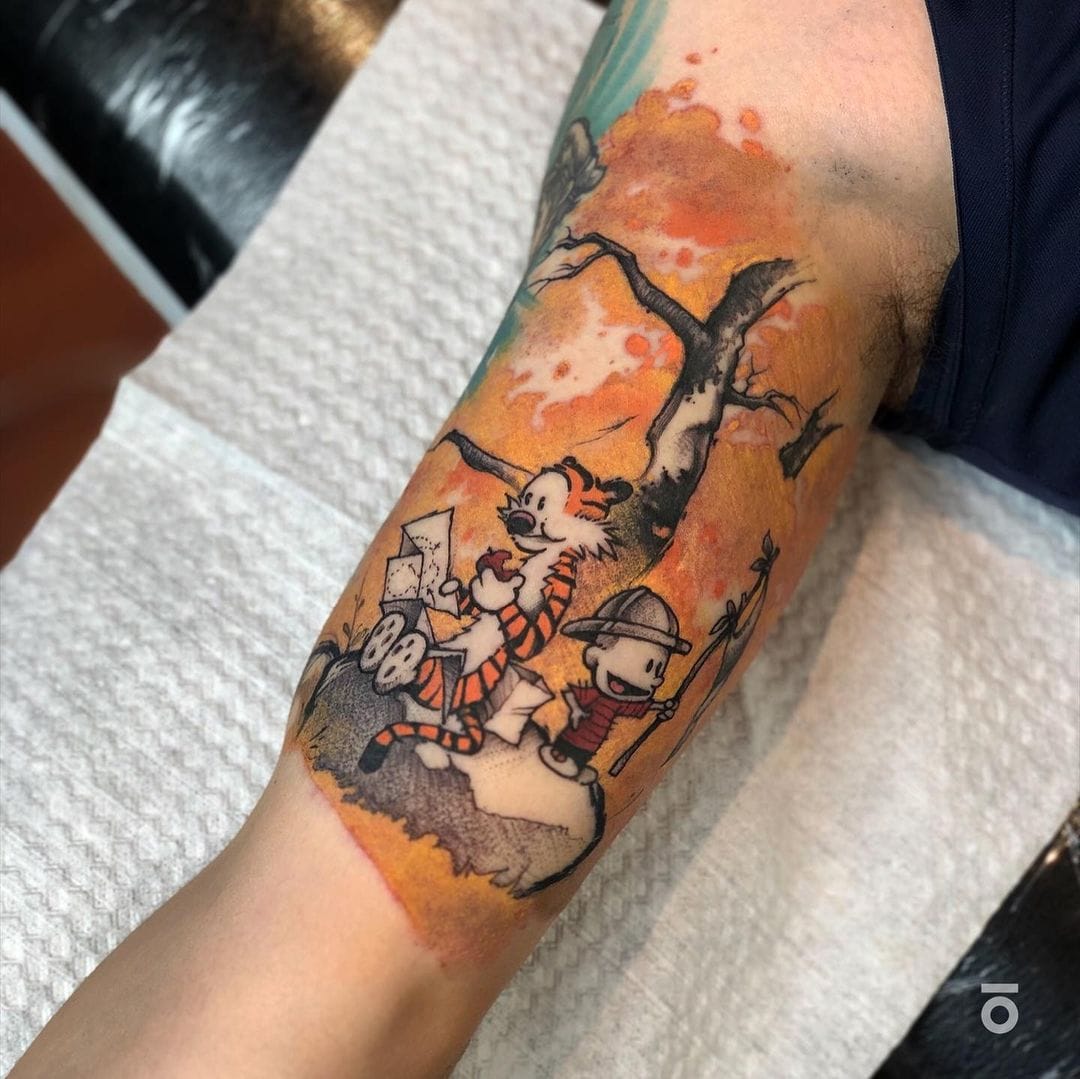 Many of the stories take place in the fall, which gives you the opportunity to get these great earthy colors.
Calvin and Hobbes walking on log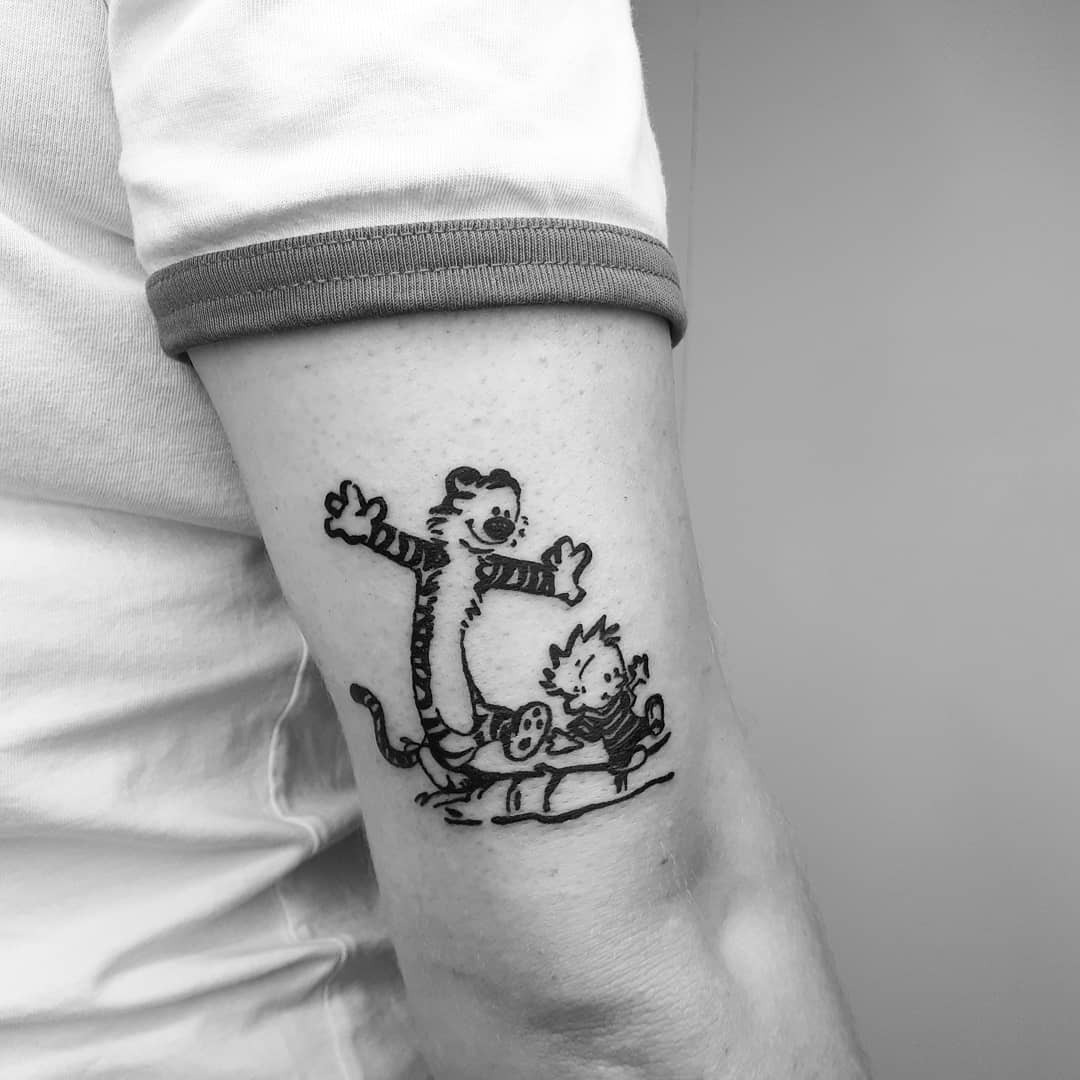 Adventure time! This is another common scene in the comics, where Calvin and Hobbes are ready to set off for the day.
Calvin and Hobbes Dinosaur Jet Tattoo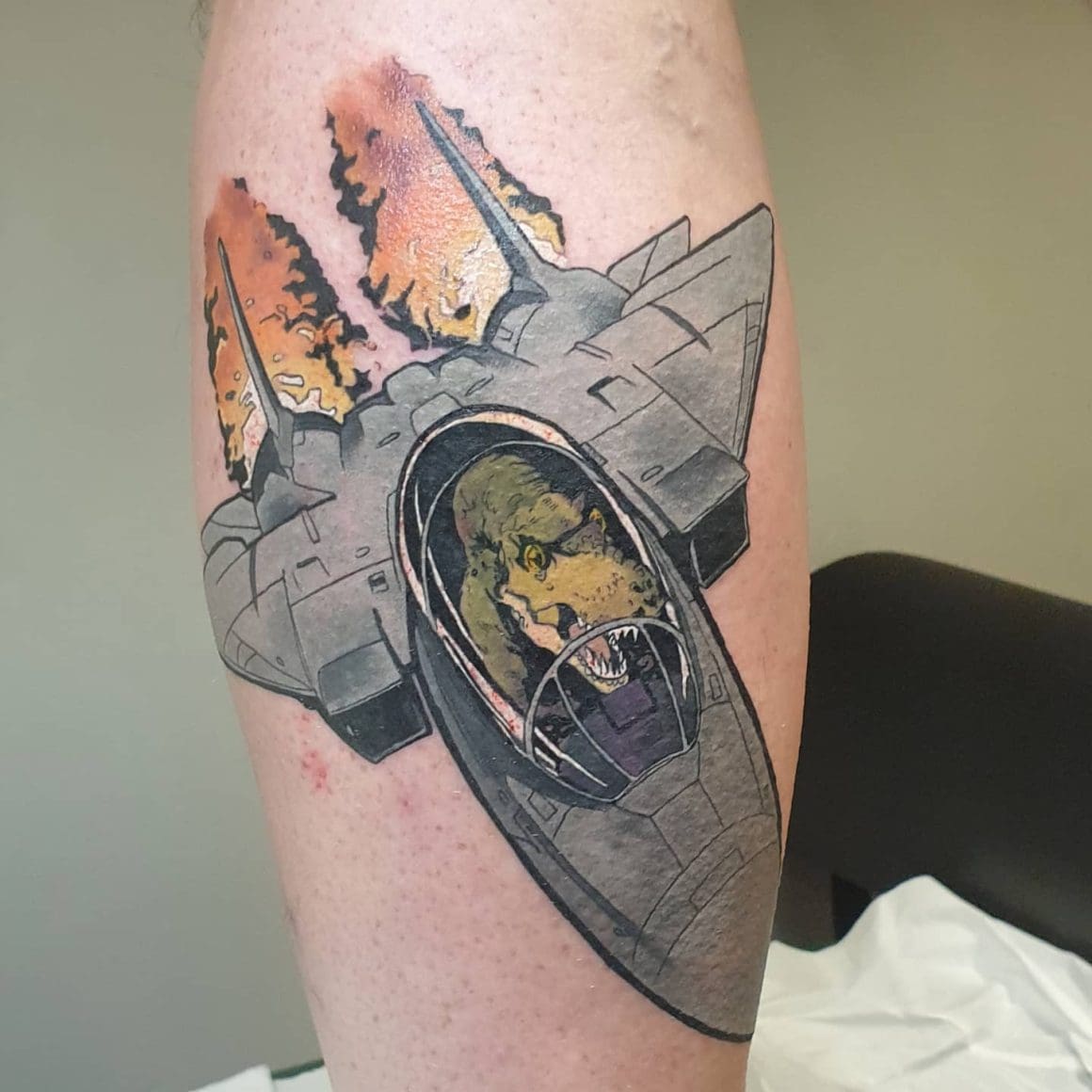 My favorite comic strips were the ones where Calvin imagined all these crazy situations, like being a T-Rex flying a fighter jet.
Calvin and Hobbes looking at the stars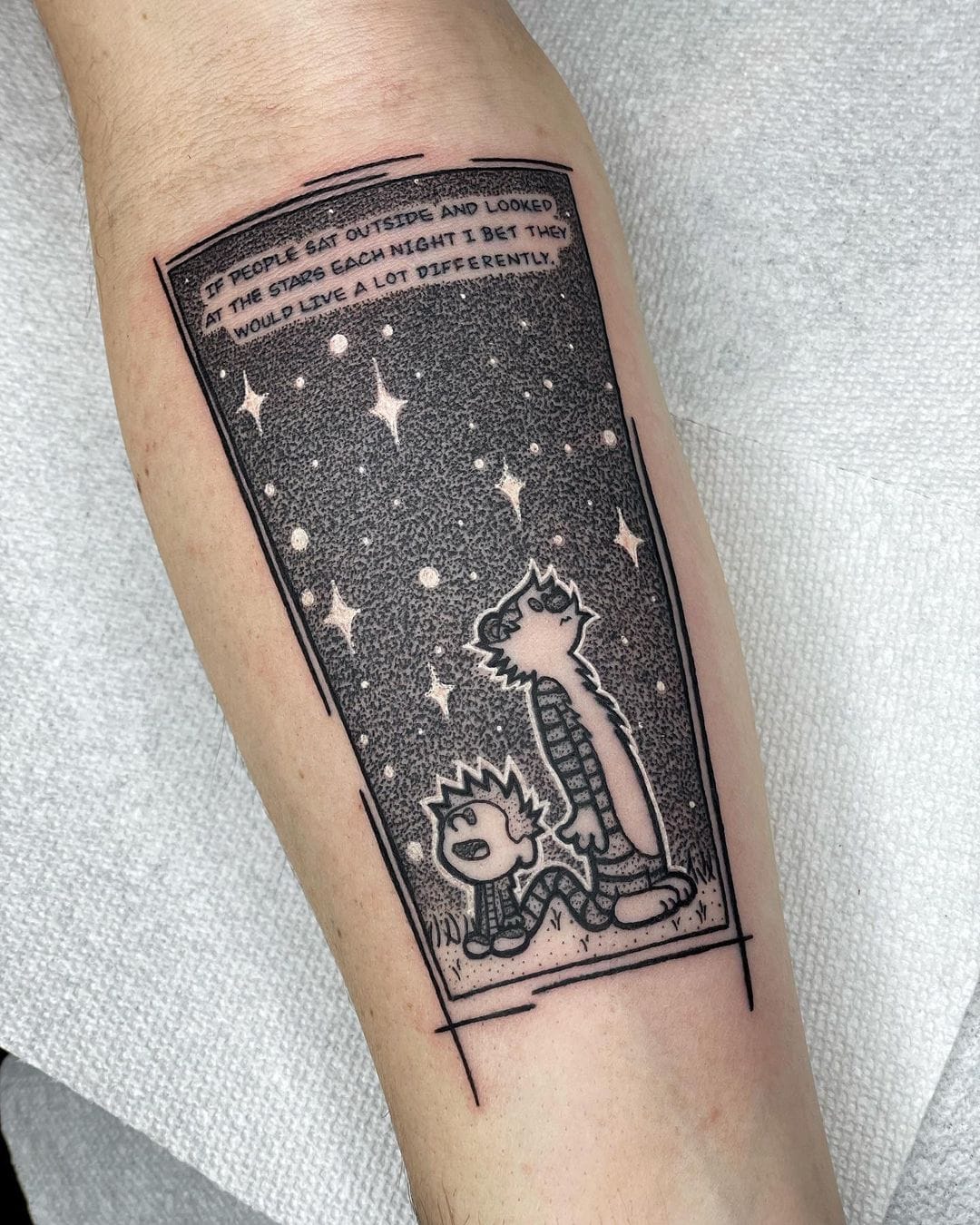 While it may look like a cute comic for kids, they were often packed with insightful moments like this one.
Calvin and Hobbes Forearm tattoo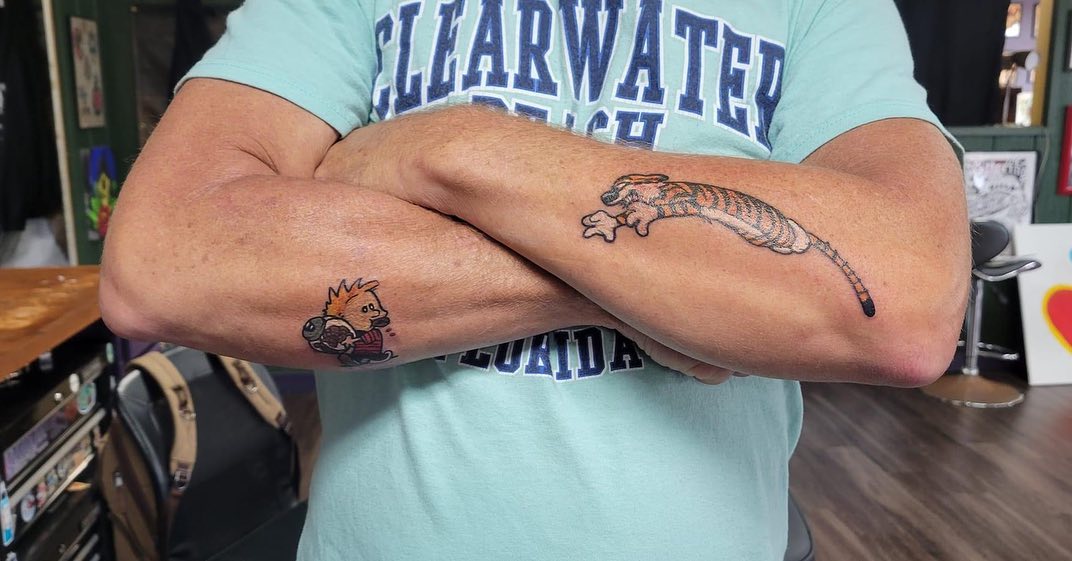 Looks like Hobbes isn't too happy with Calvin stealing the cookie jar in this one.
Calvin and Hobbes Dancing Tattoo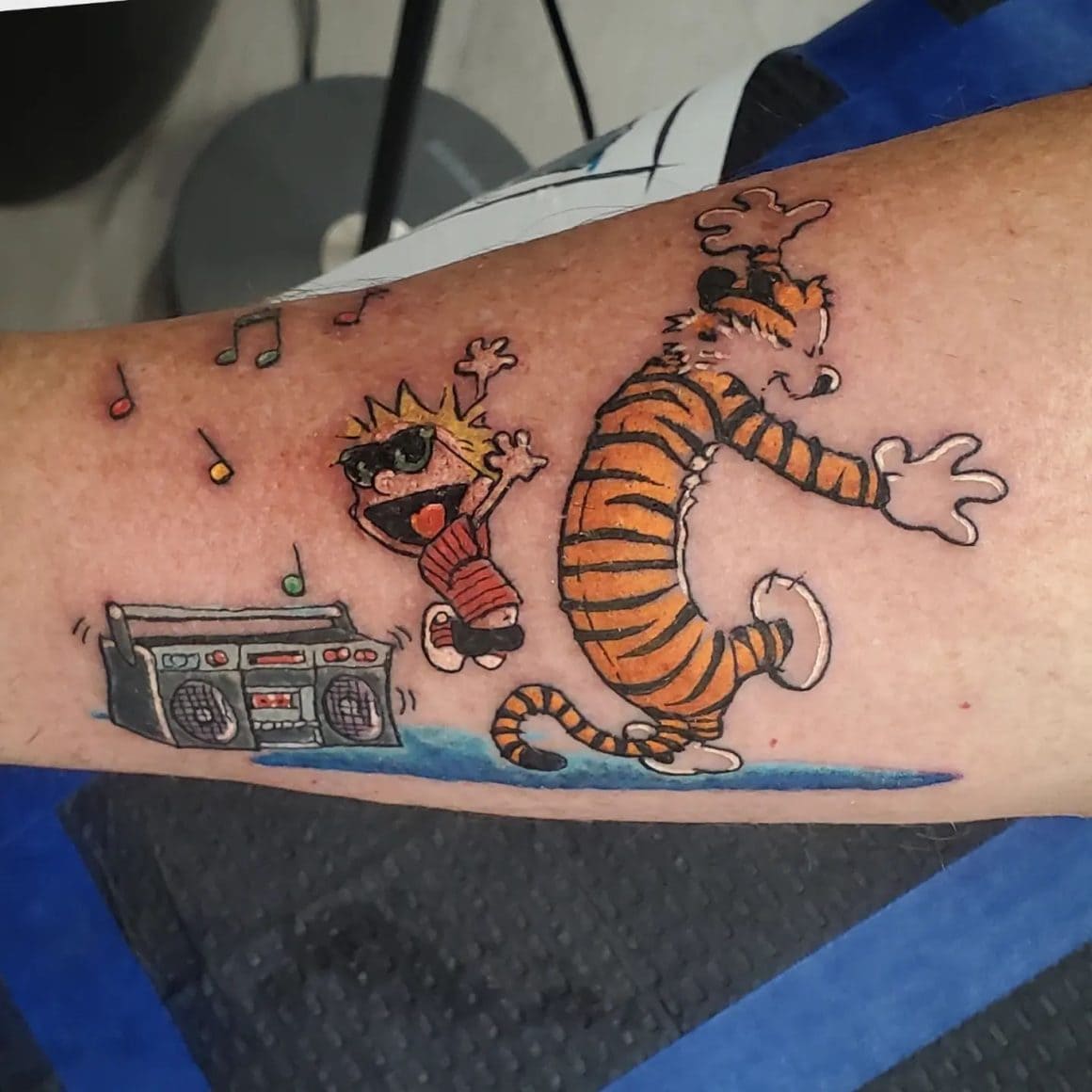 Sometimes you just gotta dance, just ask them!
Minimal Calvin and Hobbes Tattoo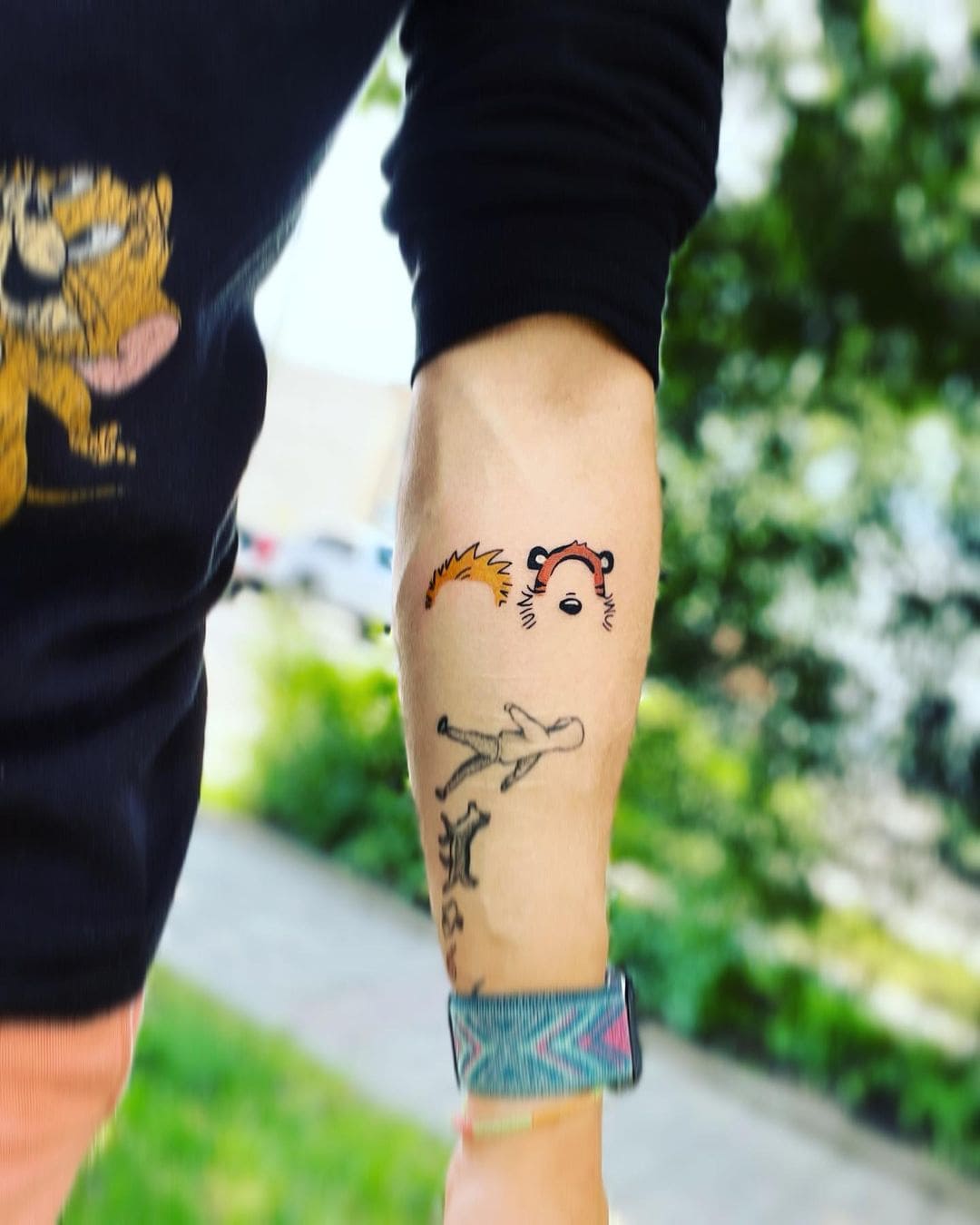 This one is my favorite on the list since I'm a sucker for well-done simple tattoos. These are instantly recognizable, even though the majority of their faces are missing.
Calvin and Hobbes Hugging Tattoo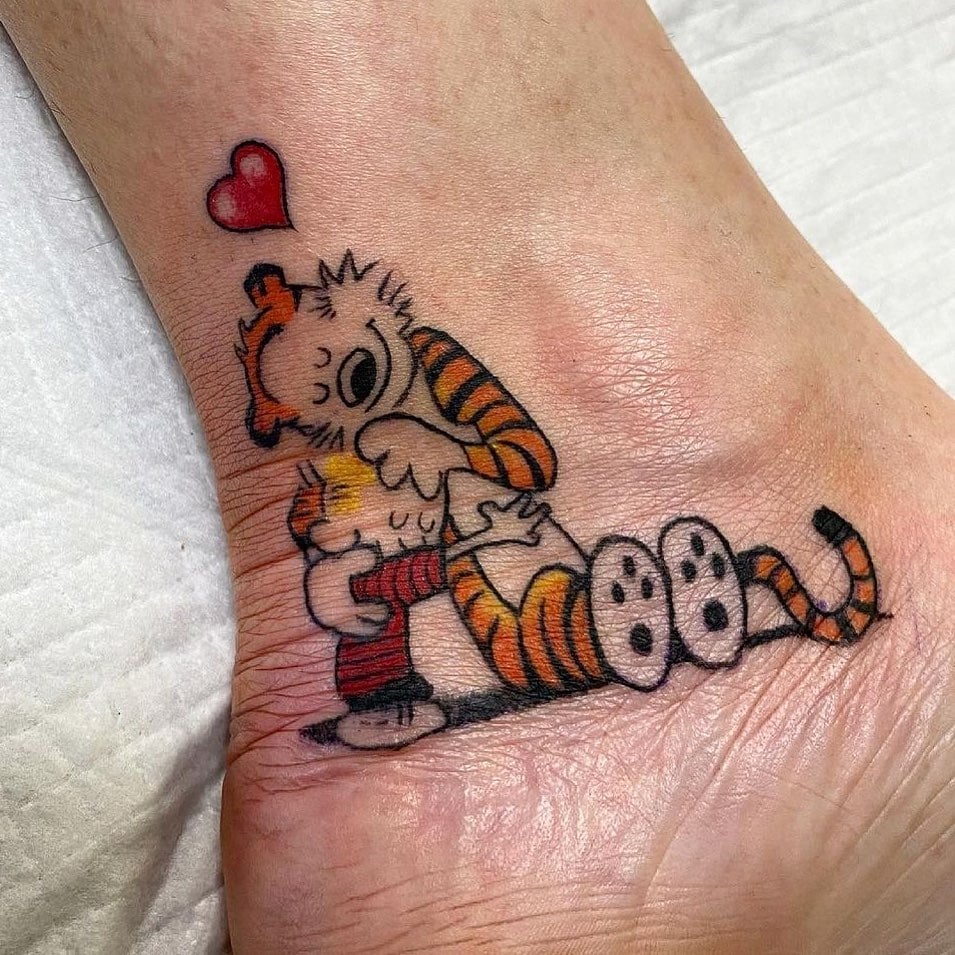 At the end of the day, these guys are best buds. You might as well get a tattoo showing that off!
Calvin and Hobbes Tackle Tattoo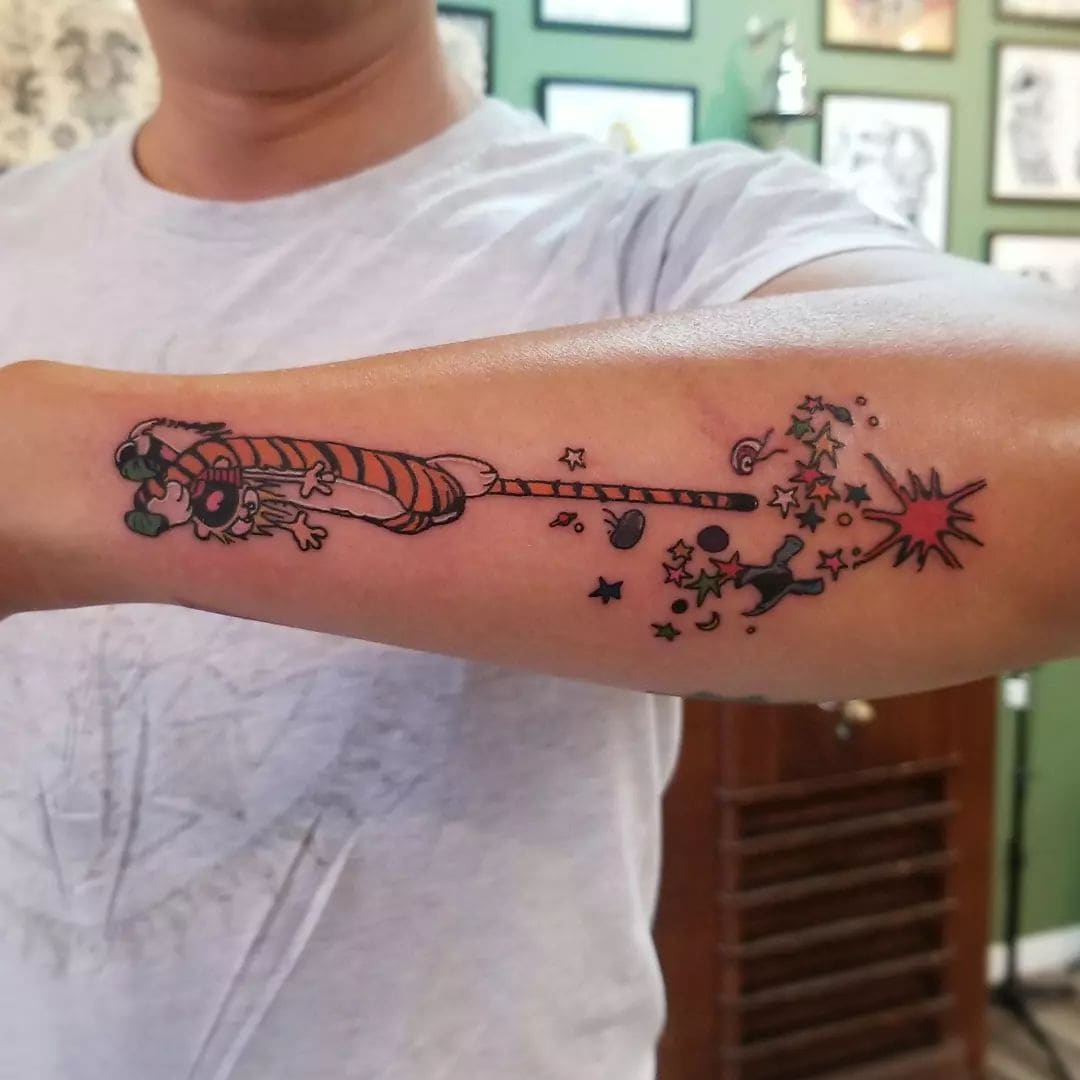 Here's another take on the pounce tattoo; this time, Calvin is getting hit with enough force that his clothes are flying off!
Hobbes with tattoos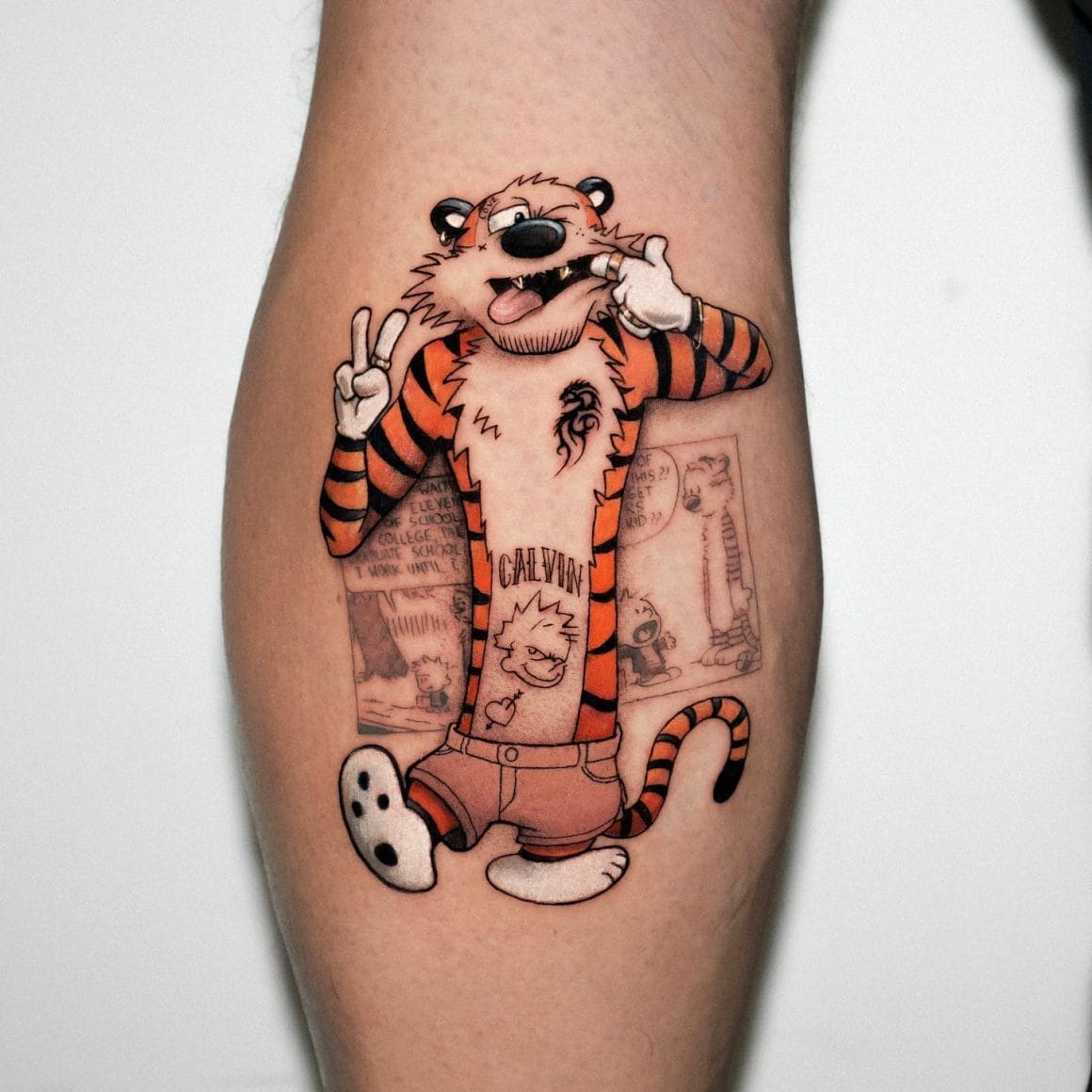 How cool is this?! I love these fresh takes on classic characters.
Hobbes doll tattoo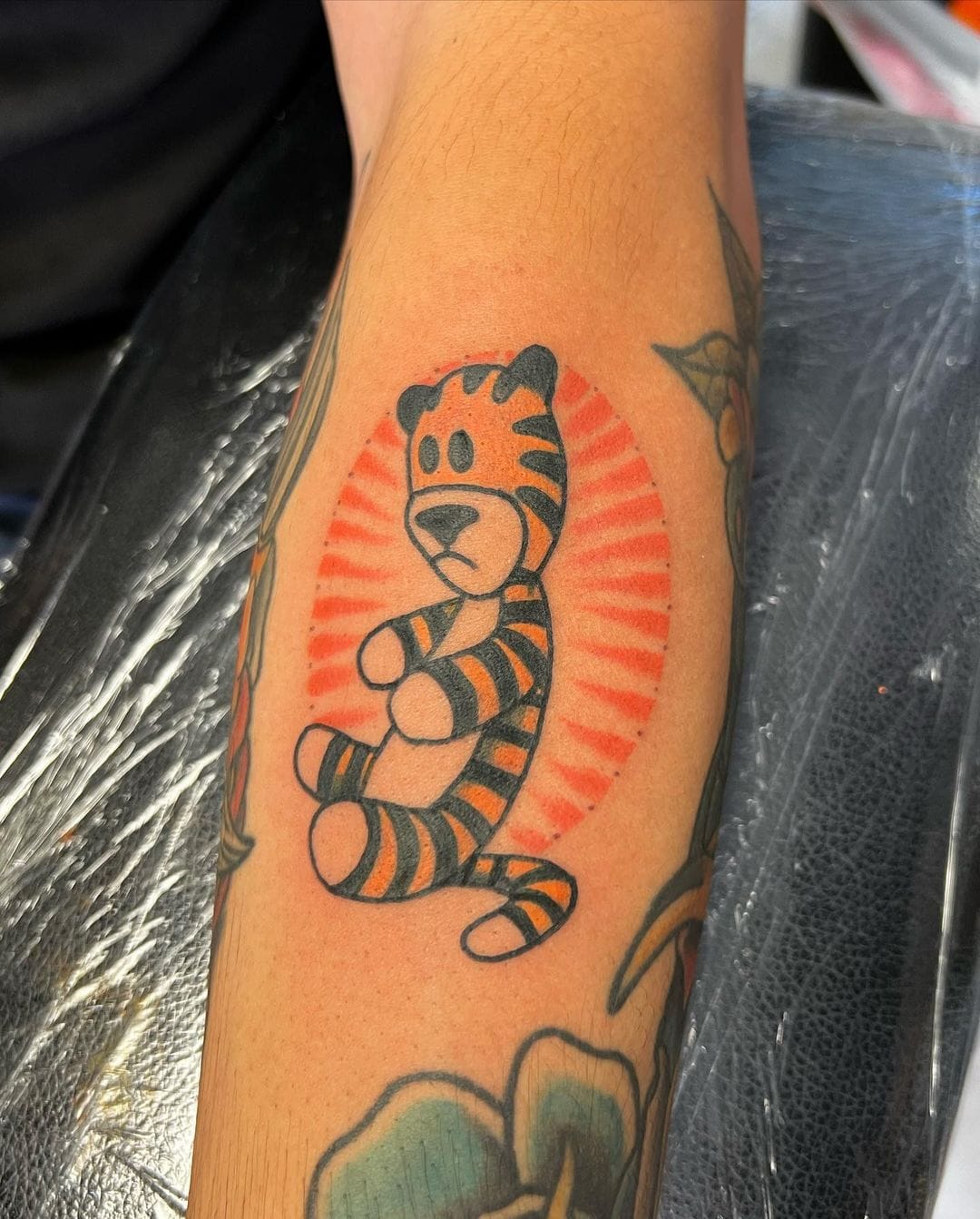 When Hobbes isn't alive in Calvin's imagination, we'll see him in a state where everyone else sees him as a simple doll.
Calvin and Hobbes Watercolor tattoo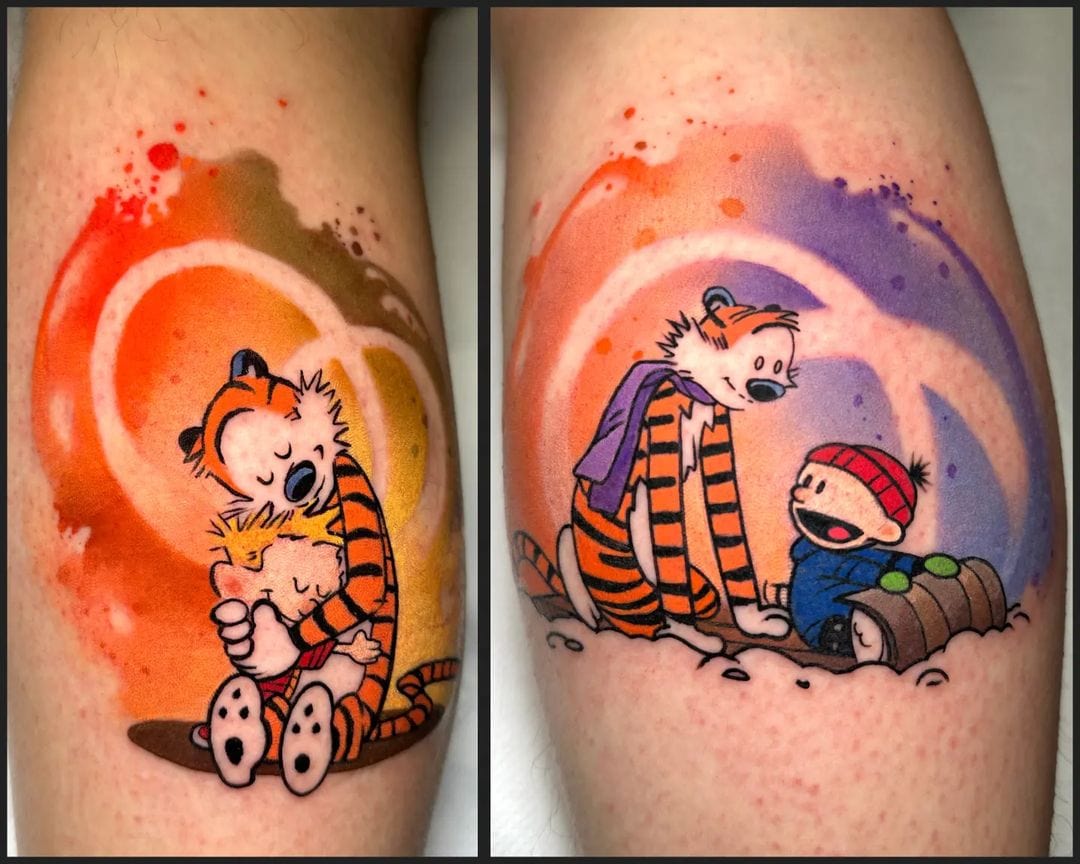 The backdrops are what really makes this tattoo special. I especially like the winter-themed one, there is an opportunity there to bring in the color of the northern lights!
Summary
As you can see, there are a ton of options when it comes to getting these great little characters tattooed on your body. Pick a spot, choose a style, then ask your artist to make it come alive!