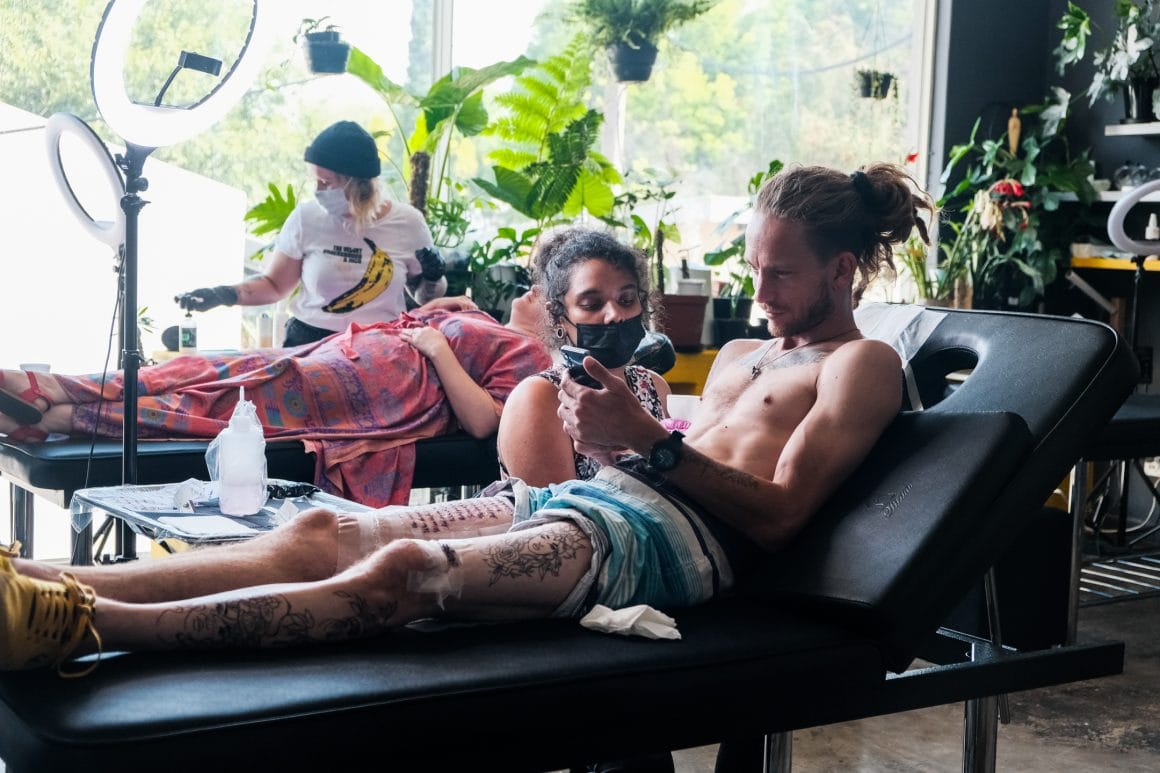 Saturday afternoon rolls around and one of our artists sits down, with his head in his hands, saying "that was the worst client I have ever had". He could not wait to pack up his bags and head home to sit on his couch.
This got me thinking that maybe our clients don't know proper tattoo studio etiquette! We've all had them and some of us have been them. So what are the major things to avoid so that you don't become THAT person?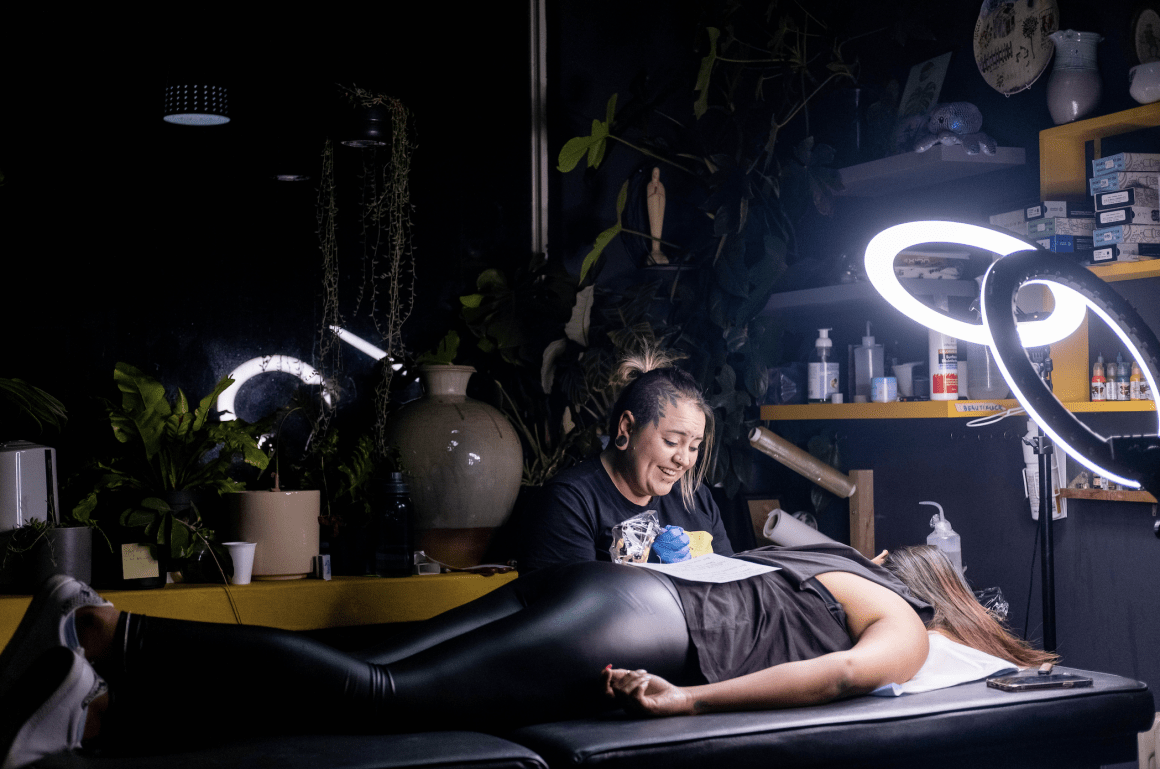 1. Arrive Late / No-Show
One of the worst tattoo studio etiquette mishaps is either arriving late or not showing up to your appointment without at leats 24 hours' notice. We do of course understand that accidents can happen, but always keep your artist in the loop if your plans have changed.
Chances are we have sat up for hours the night before your appointment drawing and making sure everything is ready for you. Clients also seem to forget that if we don't work, we don't earn, so wasting our time can be extremely disrespectful. If we have more than one appointment that day, you being late can disrupt our entire schedule and cause inconveniences for other clients. We often end up needing to work late if you are late to your appointment which can mess with our evenings (a tattoo artist's most sacred time of day).
If you're fearful of the pain of getting tattooed, check out our list of 10 Best Numbing Creams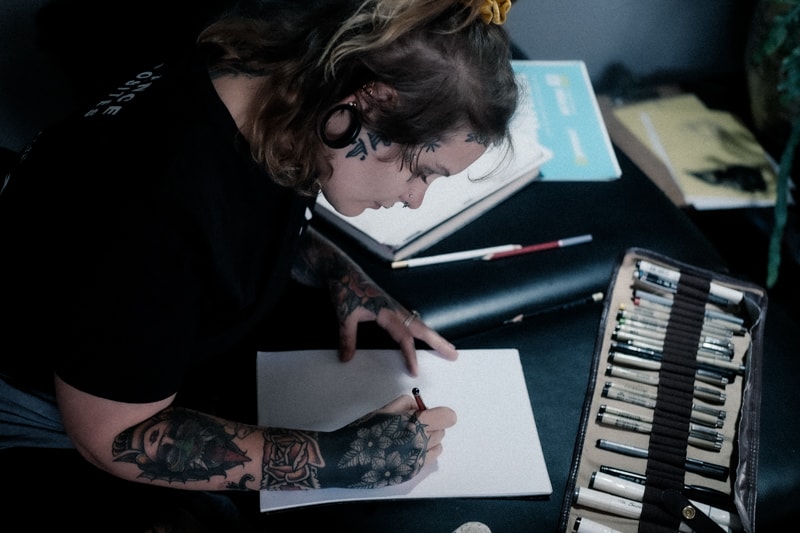 2. Change The Design Last Minute
As I mentioned above, we often stay up late drawing designs to fit your specs, and a last-minute change of design may result in us having to either reschedule your appointment and take a new deposit for drawing, or us having to cancel your appointment entirely.
Good tattoo studio etiquette is to make sure that you know exactly what you are looking to have done before you make your appointment. A consultation, or even multiple consultations, are always recommended if you are unsure.
Some tattoo artists do not show you the design before your appointment unless you specifically ask, so make sure you have chosen the perfect artist for your tattoo. For example, a fine line artist may struggle with an American Traditional tattoo, so to avoid disappointment and last minute changes, research your artist and make sure you're on the same page!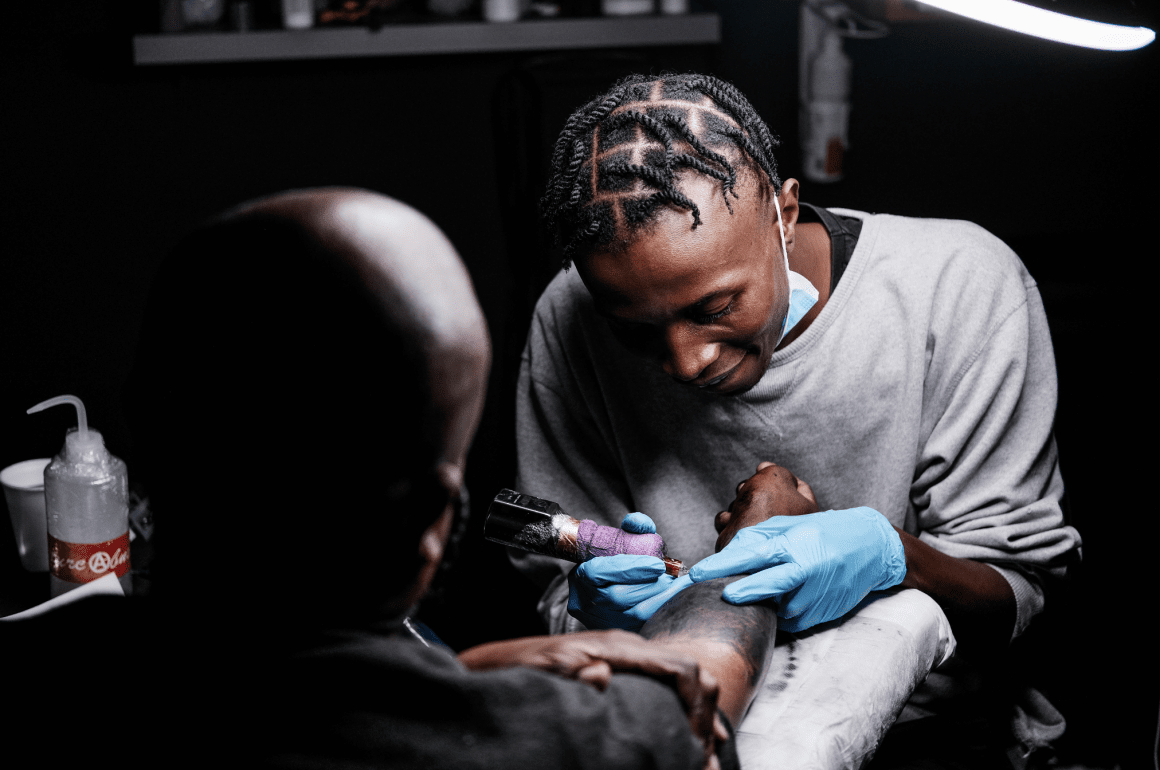 3. Price Haggling
It is extremely disrespectful to try and haggle the price of your tattoo with your artist. Our rates are what they are due to a variety of factors including experience, expensive equipment, and some artists also work on commission which means that they only take a cut of the total cost of your tattoo. Good tattoo studio etiquette is to pay what your artist has quoted you and even consider leaving a tip.
If you're interested to know how much goes into setting up a tattoo studio, take a look at our article about Setting Up Your Own Tattoo Studio.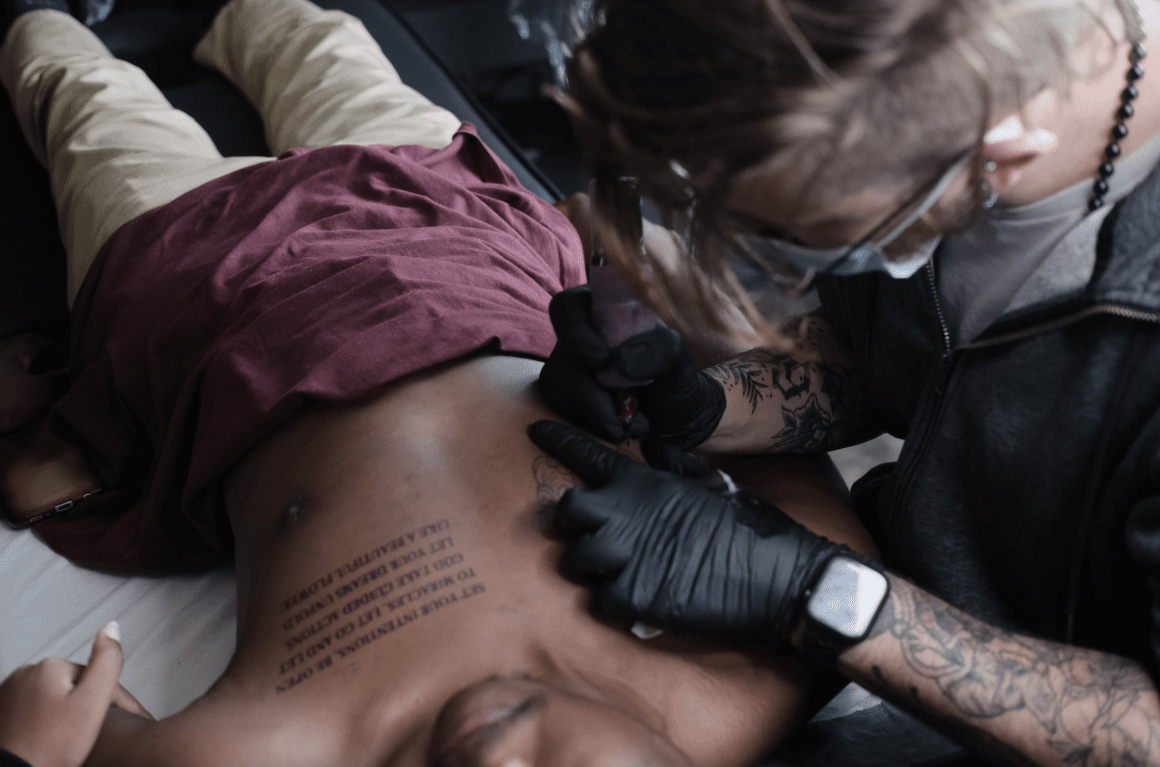 4. Poor Personal Hygiene
There is nothing worse than having a client come into the studio who has not bothered to shower before their appointment.
Most people prepare themselves for a doctor or dentist appointment, so why shouldn't your artist get the same courtesy? Bad tattoo studio etiquette does not include clients who are suffering severely from depression as we do understand how difficult being a human can be.
We even recommend exfoliating the area you are getting tattooed before your appointment to remove any dead skin which helps our stencils stick better!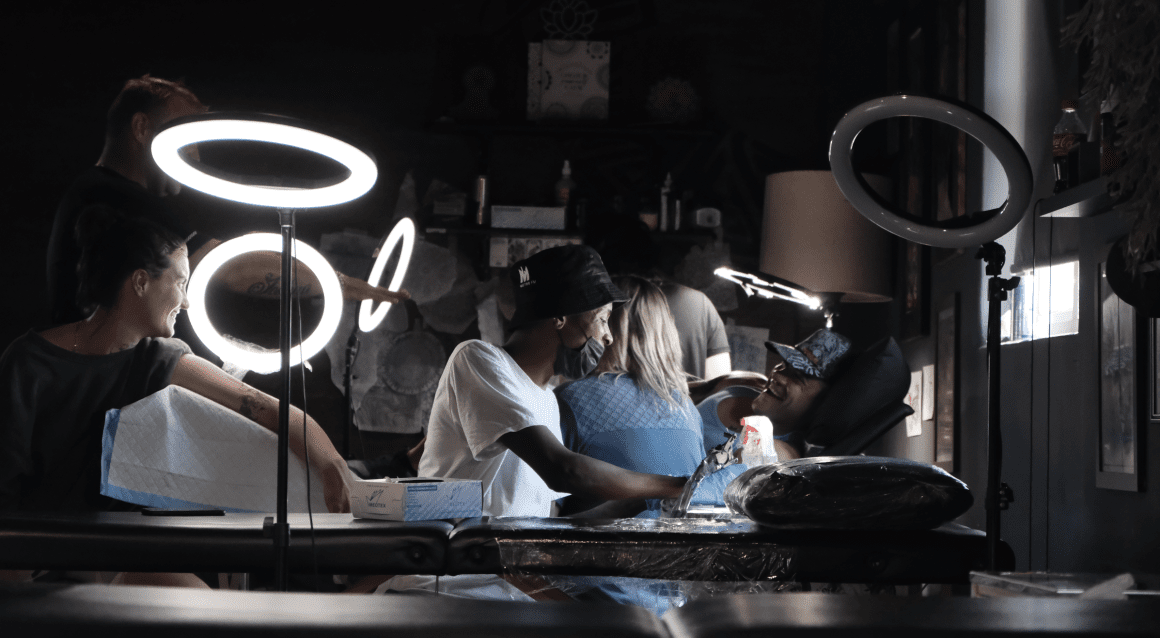 5. Bring Your Entire Friend Group
Most tattoo booths are small and cannot accommodate large groups of people. We allow one friend to come with you for moral support, but it's even better when you come by yourself as your artist will be able to focus fully on you.
Friends can often give incorrect advice and undermine your artist which can also lead to you questioning your tattoo choice. Your friends can also be distracting while we are tattooing, especially when they are making you laugh while we are trying to pull clean lines on your ribs!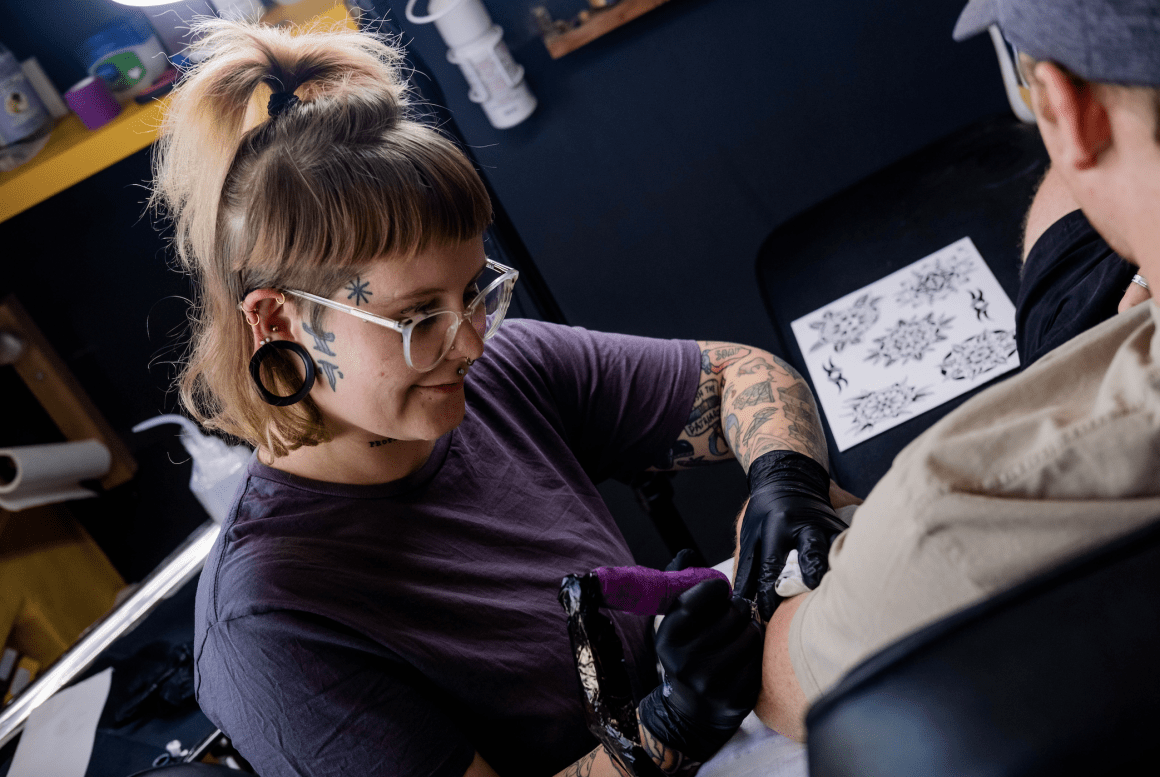 6. Flirt With Your Artist
I have seen it time and time again. Clients who flirt with their tattoo artist think they are being cute (and may even hope for a discount) but it can make your artist extremely uncomfortable.
We deserve to be treated like professionals and not your dream "tat daddy" or "tat mommy". If you find you are getting along with your artist, pop them a message after your appointment and see how it goes!
Here's an article on How to Avoid Crushing On Your Artist.
7. Be Disrespectful/Rude
Basic tattoo studio etiquette is to not be rude to your artist or anyone else who works in the studio. We are human beings who deserve the same respect as any other professional. Luckily most of my clients are incredibly kind and friendly, but you do get the odd client who thinks that they are entitled to be rude to us just because we are tattooers who are offering a service.
It is also disrespectful to show up inebriated for your tattoo appointment. I can't believe that I even have to add this point to the list, but it is such a common occurrence in our industry!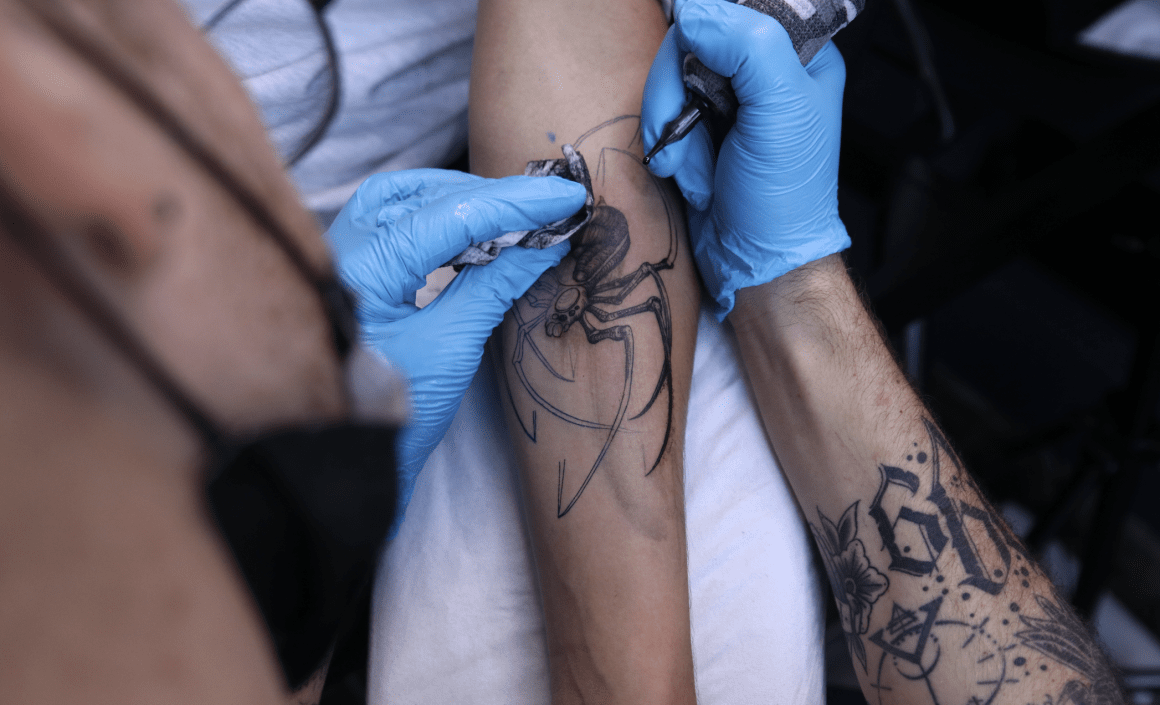 8. Forget To Tip
If you live in a country like the United States or Canada where tipping is the norm, it's typically expected to tip your tattoo artist as well. If you do a quick reddit search on how much to tip, you'll find ranges from 10-30%, but 20% is always a safe bet.
Tipping is slowly but surely entering the South African tattoo scene. Want to make your artist's day? Budget for a small tip at the end of your tattoo, and give it to your artist if you are thrilled with your tattoo.
100% of tips go to your artist and they usually use them to either give to the apprentice to say thank you for their help, or it goes towards new machine funds. It is a kind thing to do and I highly encourage it!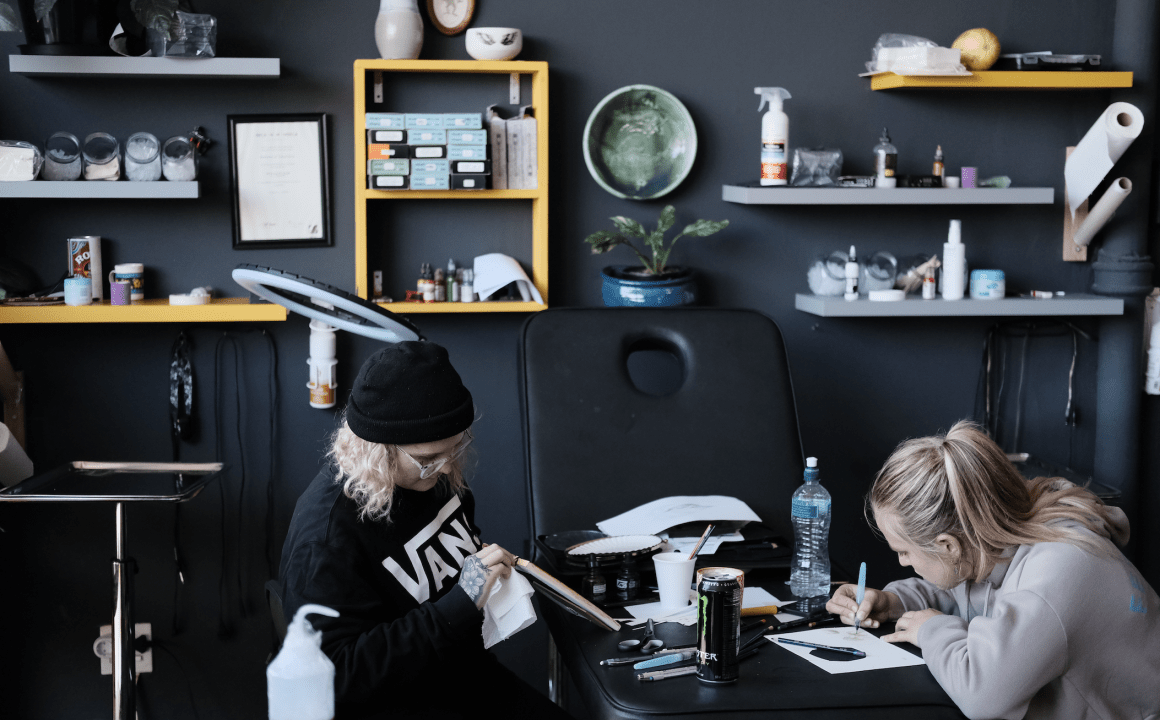 9. Spread Out Everywhere
Like I mentioned before, tattoo studios are usually small and each artist is given a single station to work from. If you spread out across the shop by putting your bags on other stations or leave them in the reception area, it can become quite frustrating to the other artists.
There is also the risk of cross-contamination – I have seen a client put their phone onto a tattoo station that was in use and the artist had to stop what they were doing to break down the station, sterilize everything, and set everything up again.
Rather ask where you can put your belongings – most artists have a special dedicated spot for this reason.
Extra things to keep in mind
Show off your new tattoo on social media and tag us!
Consider bringing your artists a gift. I have received the most thoughtful gifts that really brightened up my day.
Clean up after yourself when you leave. I am so sick of throwing old McDonald's packets away that clients have left on the front desk.
Do not arrive too early for your appointment. Personally, it makes me very anxious to know someone is waiting a long time for me to finish with my previous client.