Spider tattoos are a common design among us and for a good reason. Not only do they look great, but they can also hold a ton of meaning.

That being said, your typical search for a spider tattoo can be… generic and underwhelming. The tattoo industry has some incredible artists, so I knew there had to be more.

I spent some time searching and came out with these top 21 works of art that are unique and beautifully creative.
Spider Tattoo Ideas
1. Vintage style spider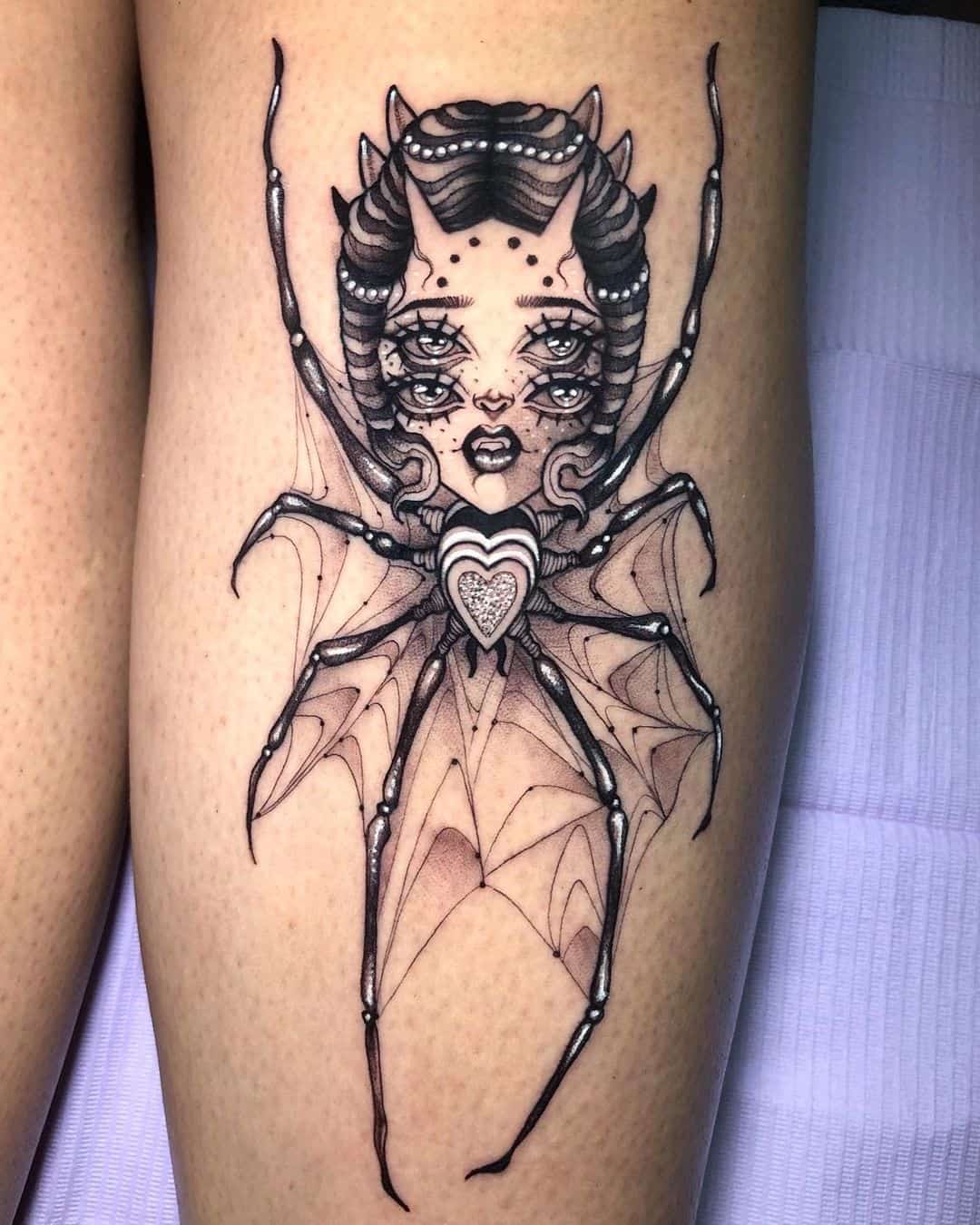 The vintage flavor of this piece is executed so well, reaching a little towards traditional style, and then spinning (pun not intended) around to make you feel something entirely different.
2. Realistic face with realistic spider tattoo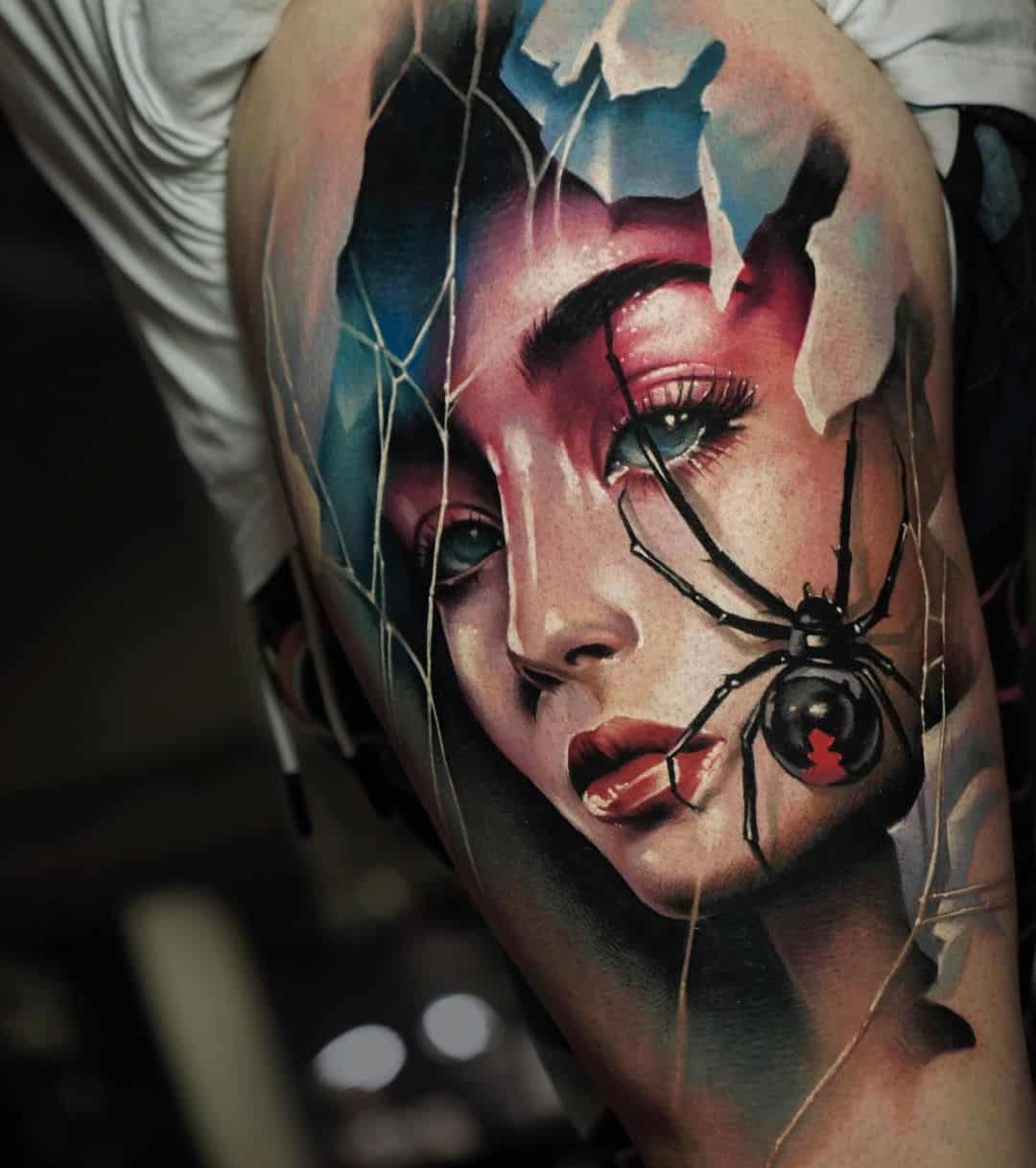 Where to start? A 3D spider tattooed onto a 3D face? I feel like I could touch her sweat, a glow that she got from running around the Blade Runner universe with Rick Deckard.
3. Nightmare spider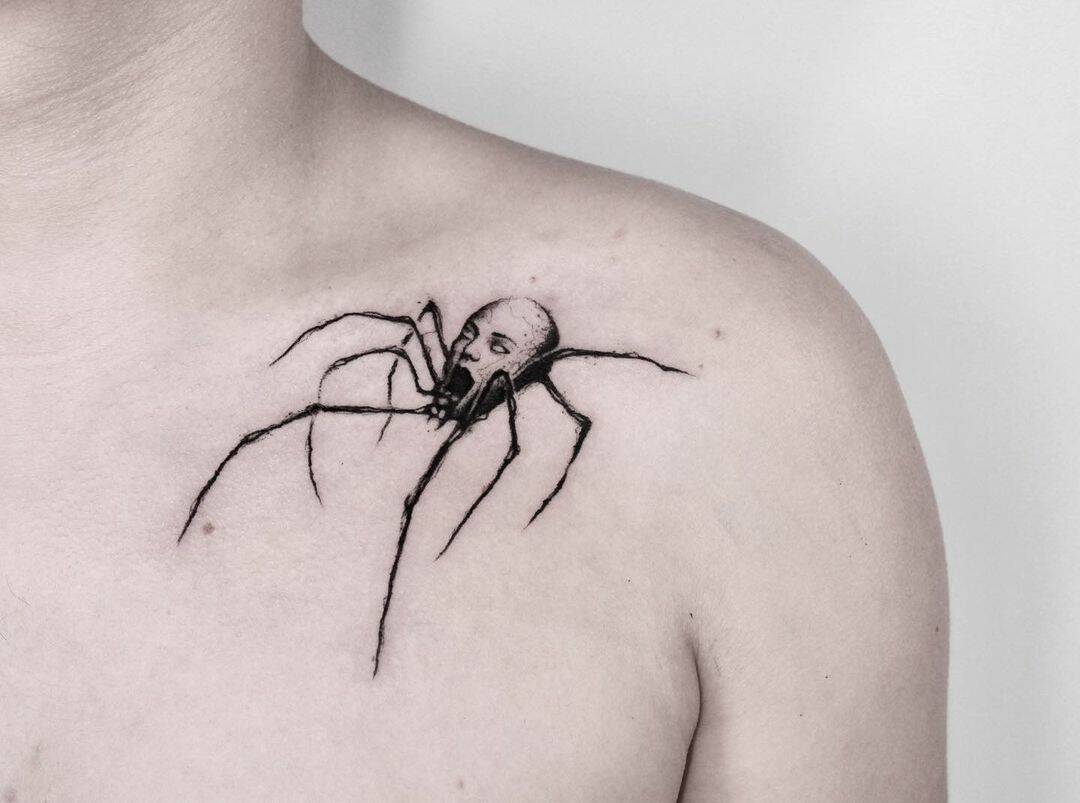 So creepy, in the best way. If this was in a horror movie trailer, I would watch that movie without a second thought.
4. Flora spider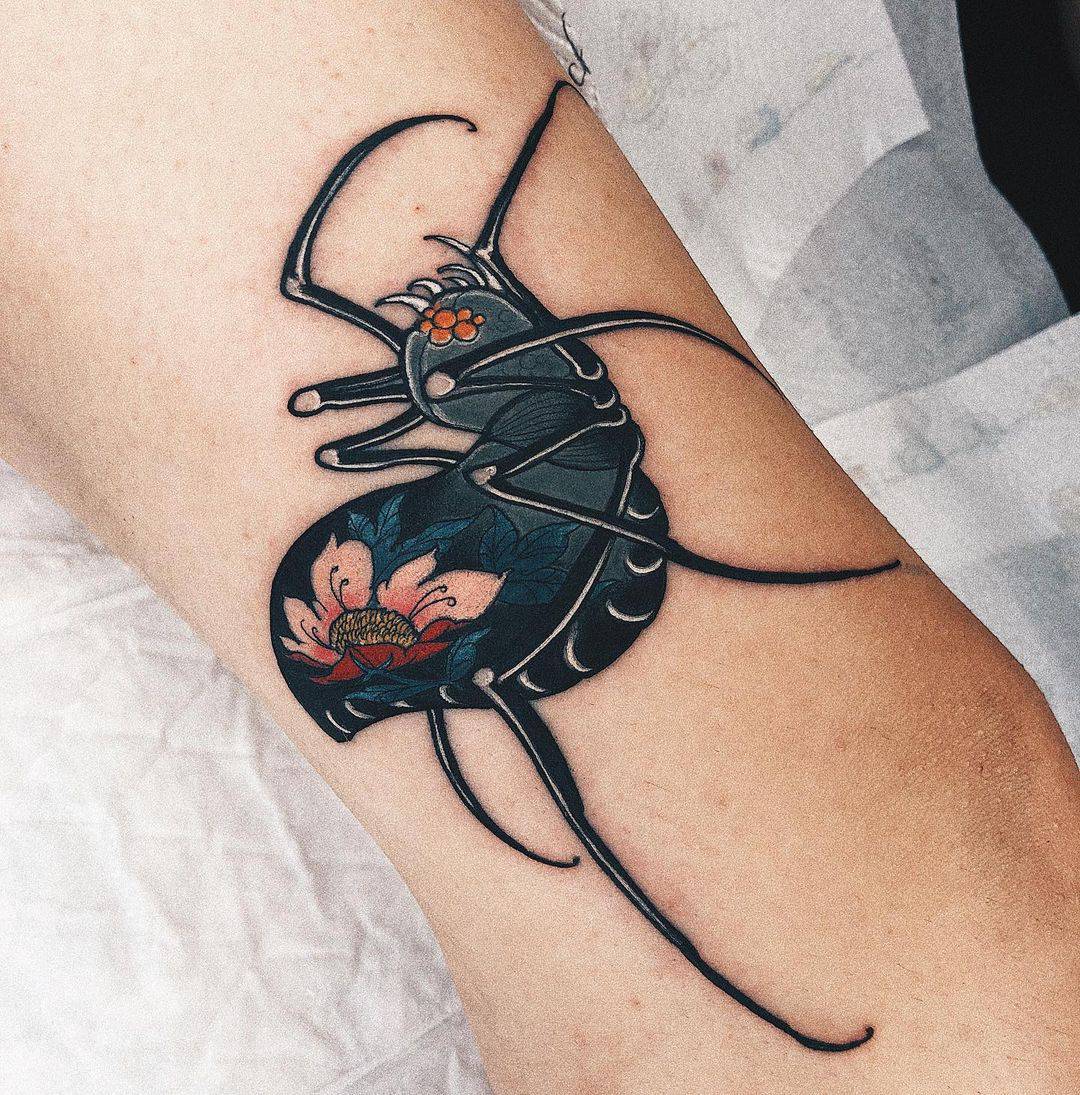 I can honestly say I never expected to find a spider tattoo that is as subtly delicate as this. A nice surprise and the different body positioning is a welcome touch as well.
5. Horror spider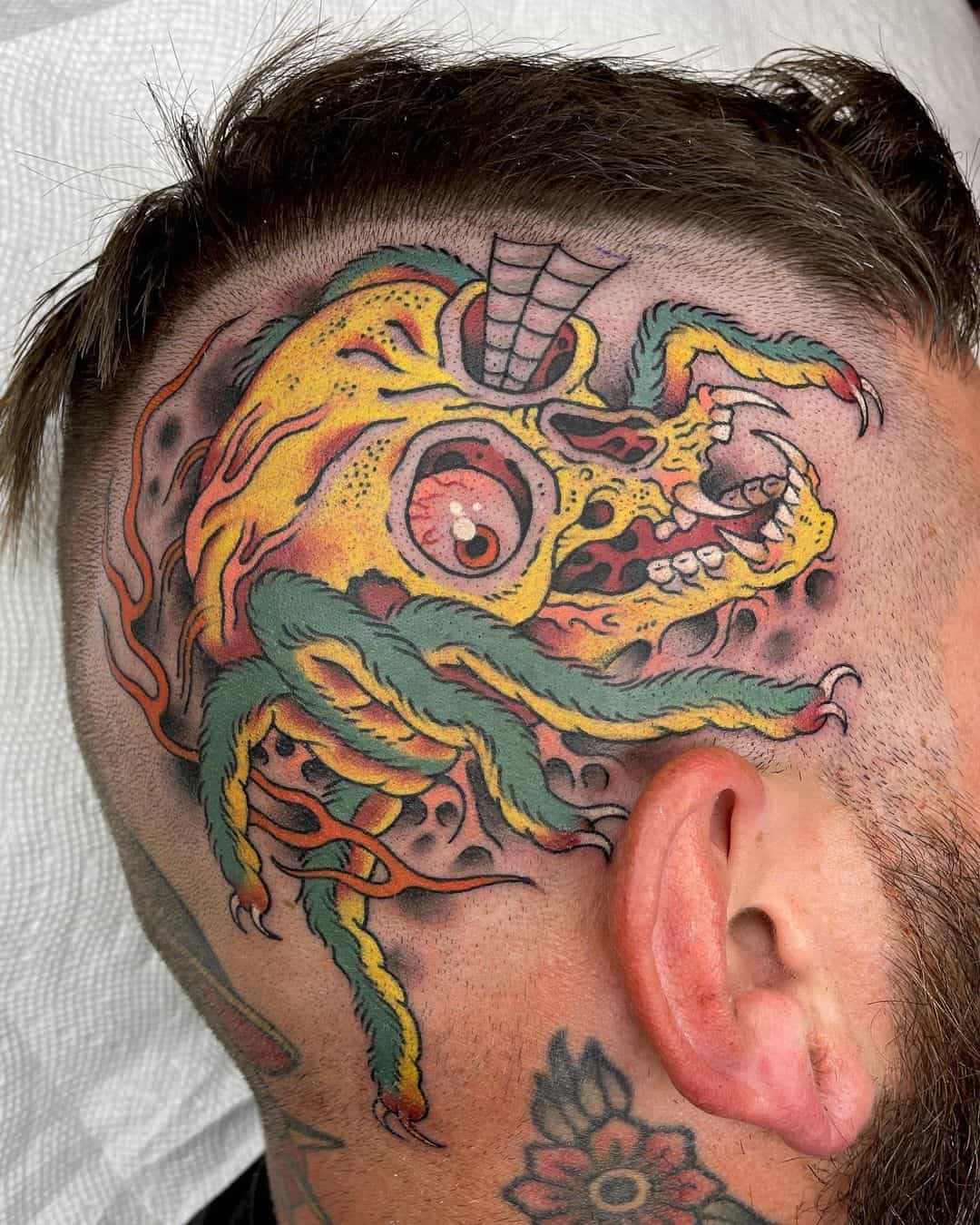 I'm loving the faint Japanese style here. This tattoo feels like it's going to come at me, and I dig it.
6. Spider on a butterfly knife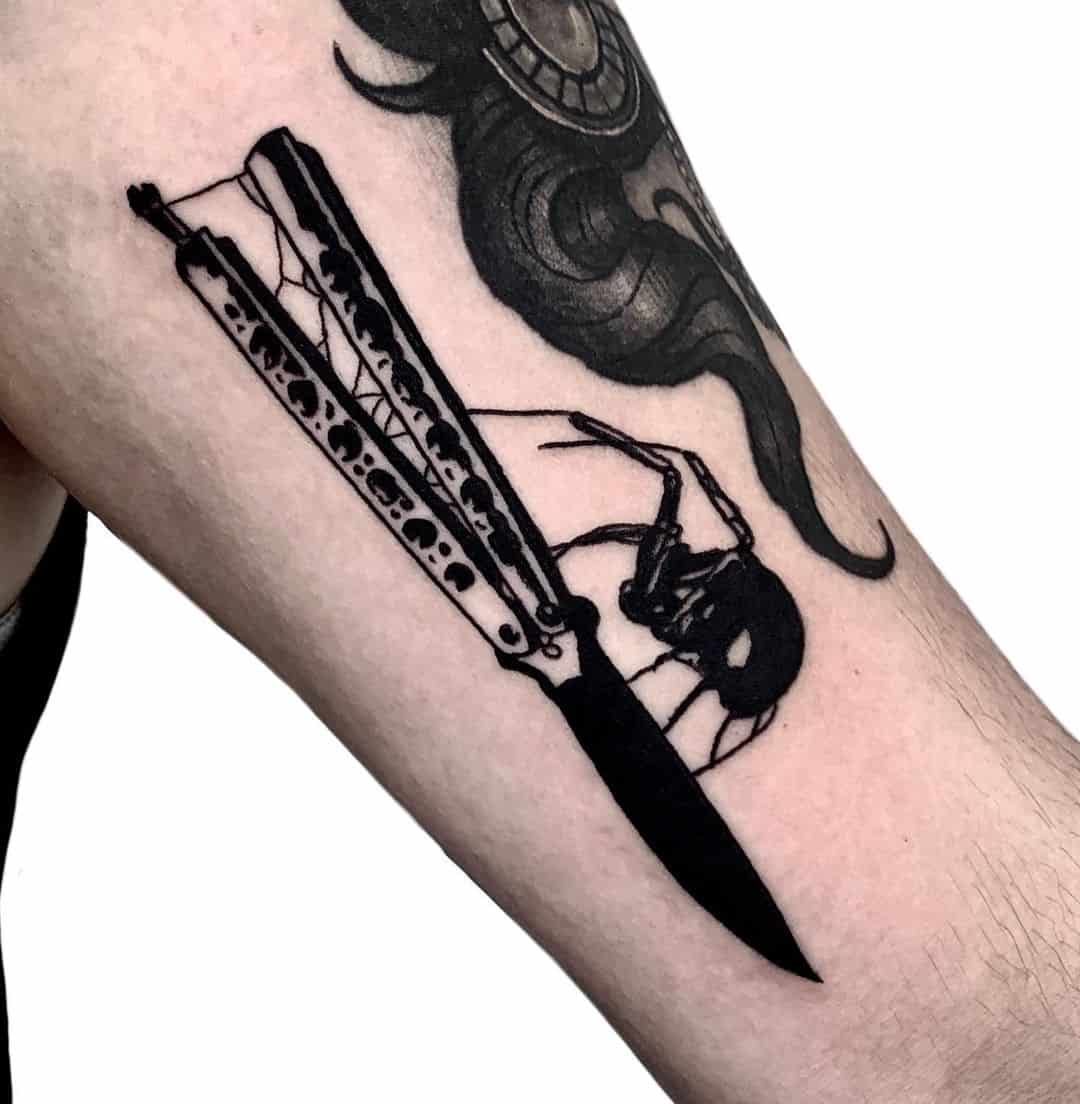 This artist is fairly new (at least based on their IG when I stumbled across it) and showing some serious promise with blackwork.
A spider creeping on a butterfly knife in the deepest black is just the right amount of threatening satisfaction for me.
7. Cute spider tattoo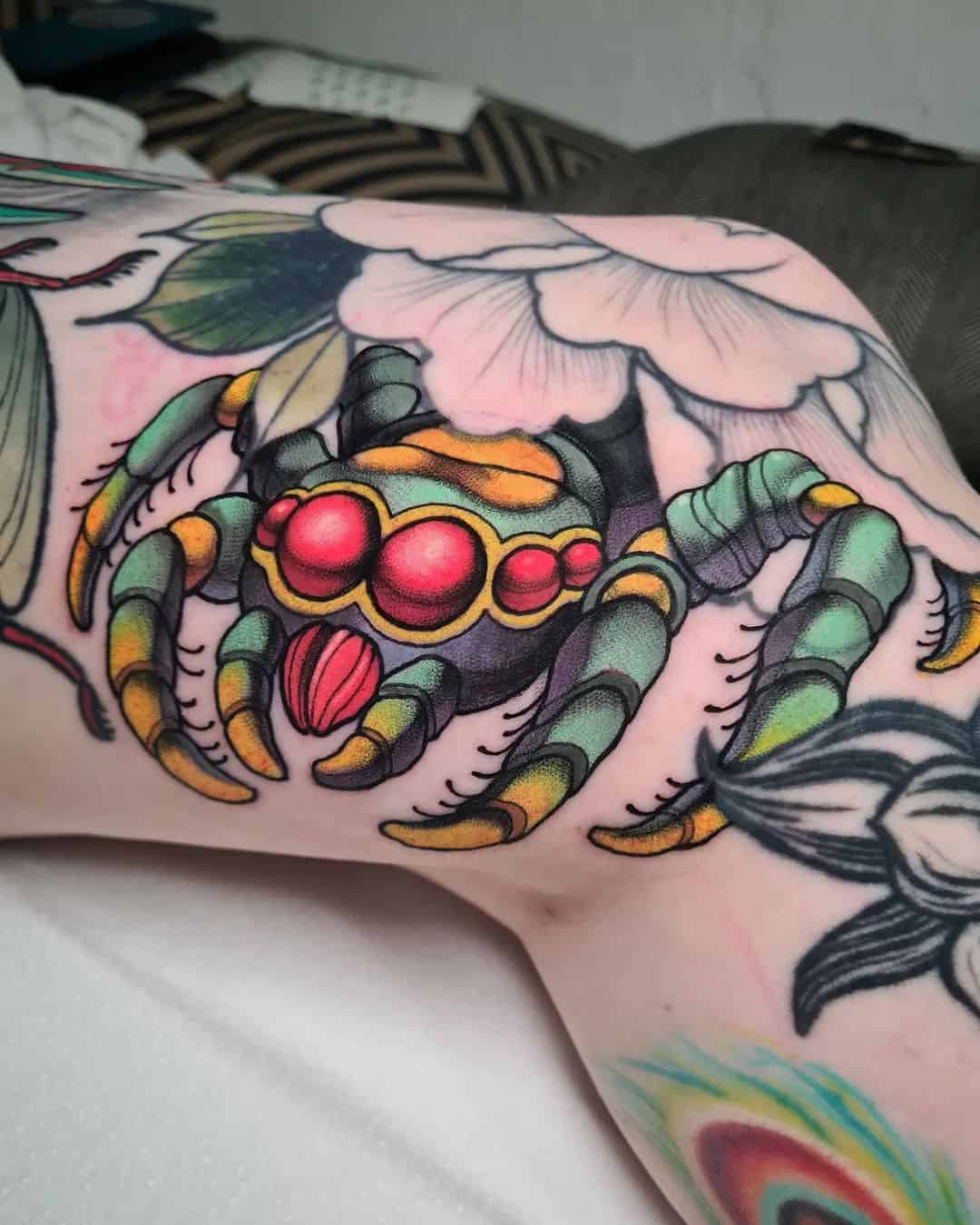 Do I say… adorable? This little guy strategically placed to peek out from under a flower is adding a whole new element.
8. Traditional eye on spider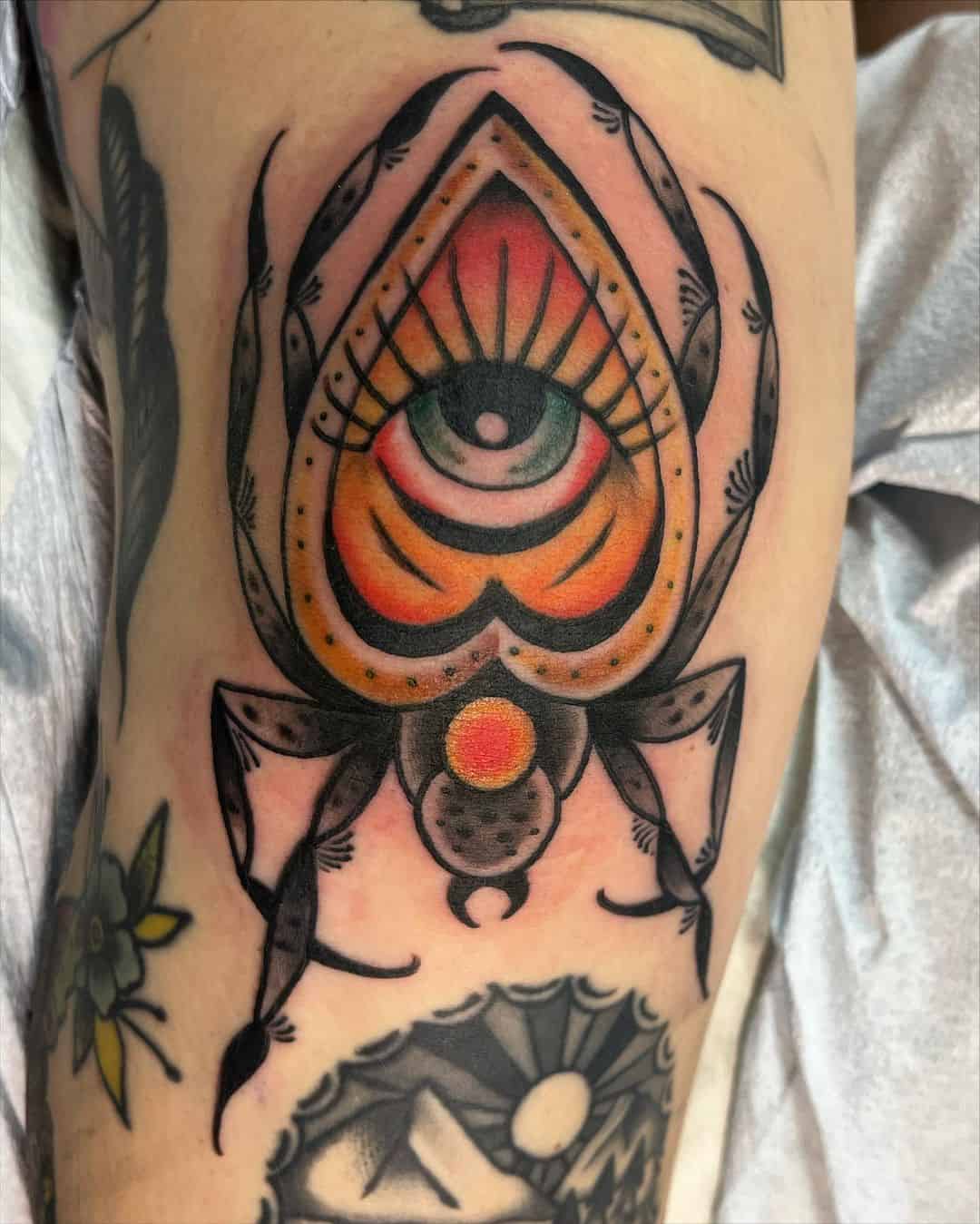 I'll always love the traditional style, and this is no exception.
9. Macabre coffin spider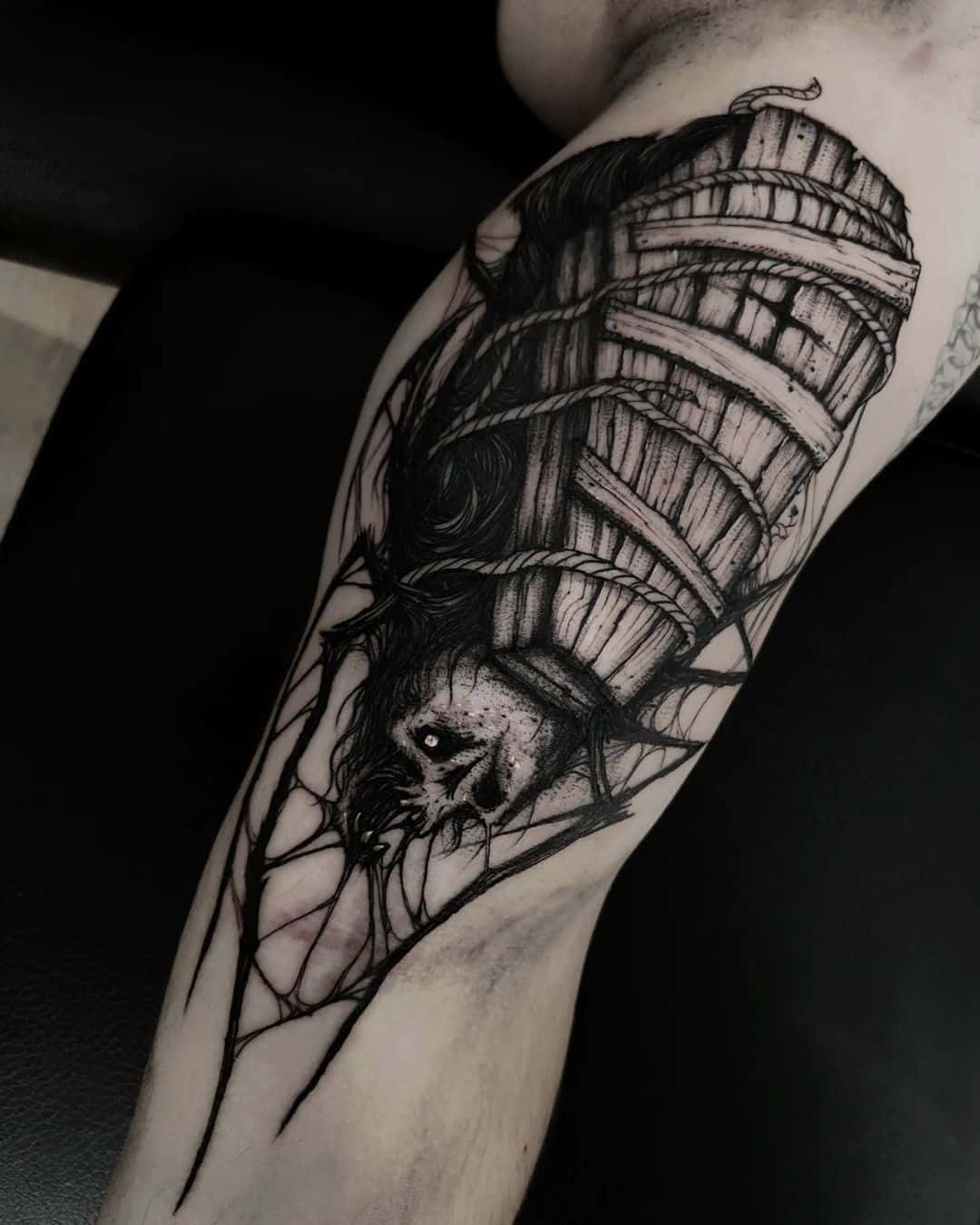 This is also in the hypothetical horror movie mentioned earlier (can someone get on that please).
The best part? This was freehanded by the artist. So good.
10. Spider and skull full side piece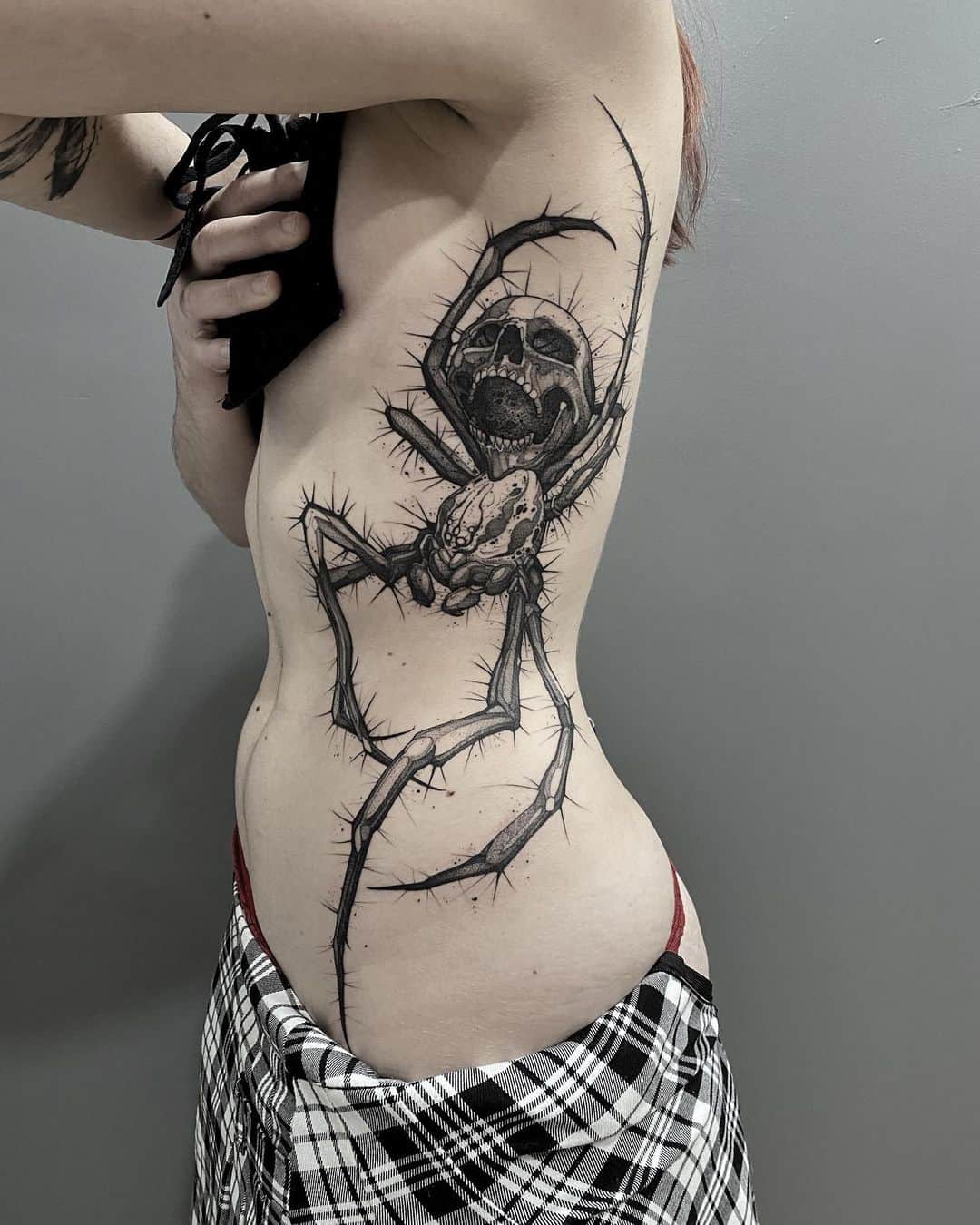 I can't tell if it's screaming 80's death metal or screeching a horrifying sound as if runs after me. Either way, it's a yes.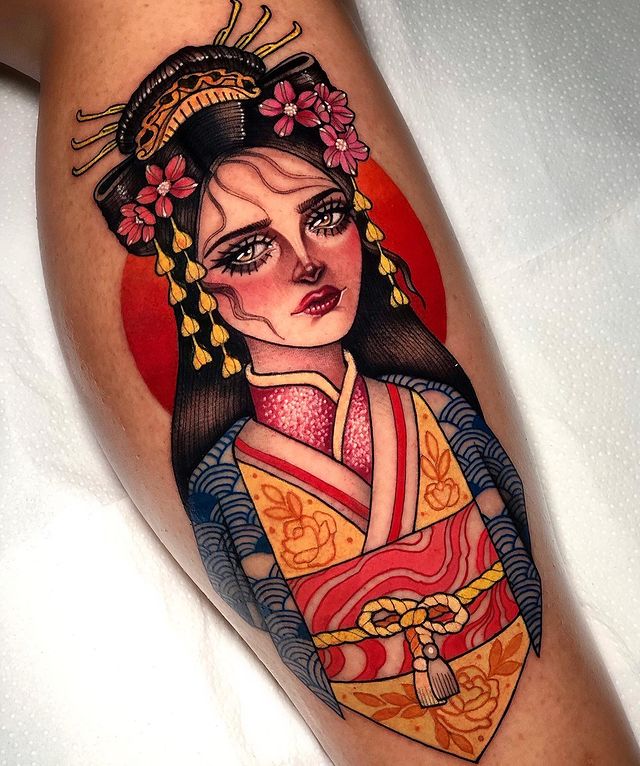 11. Vampire lady spider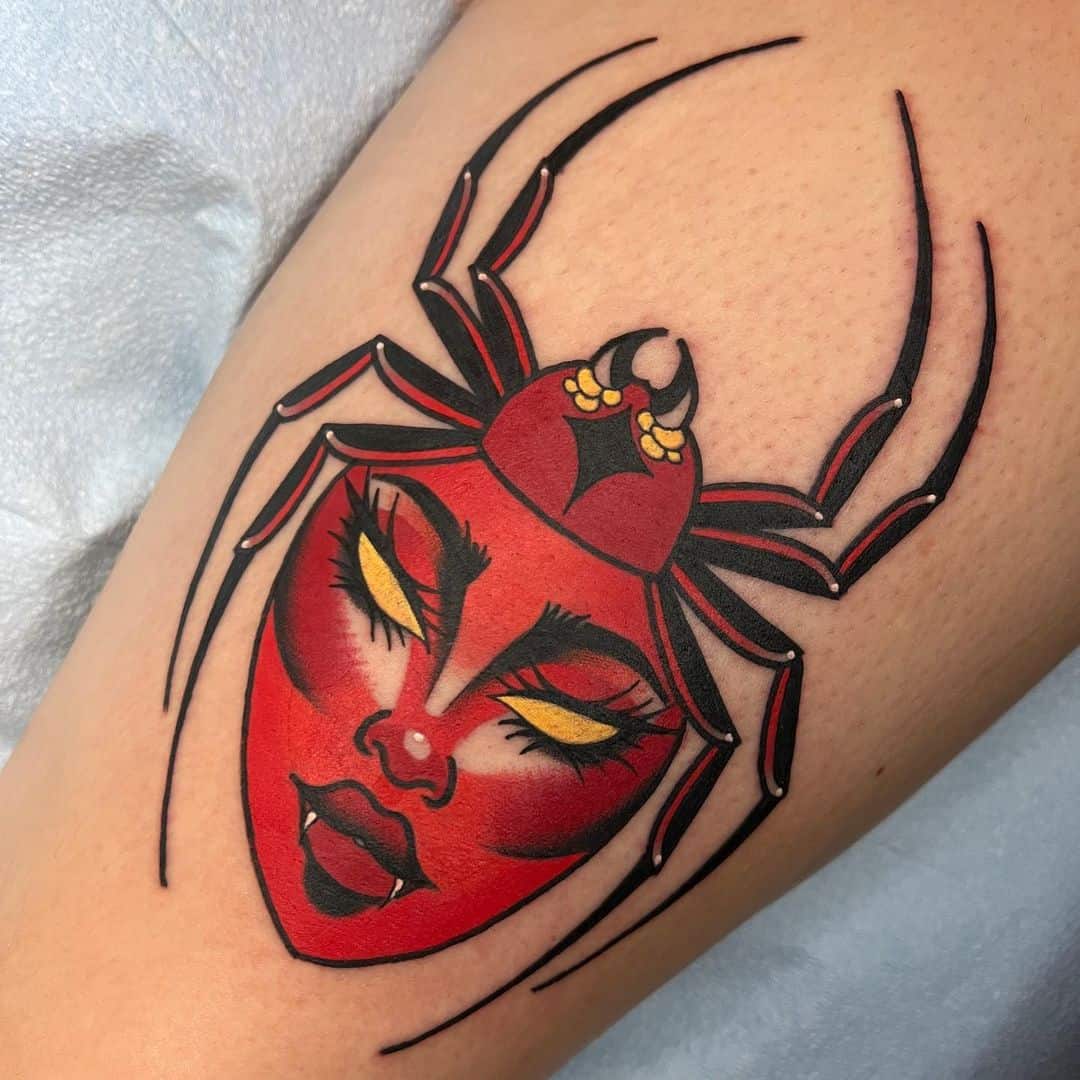 A monster, but so pretty. I really appreciate the tiny bits of highlighting and the variety of red tones.
12. Traditional spider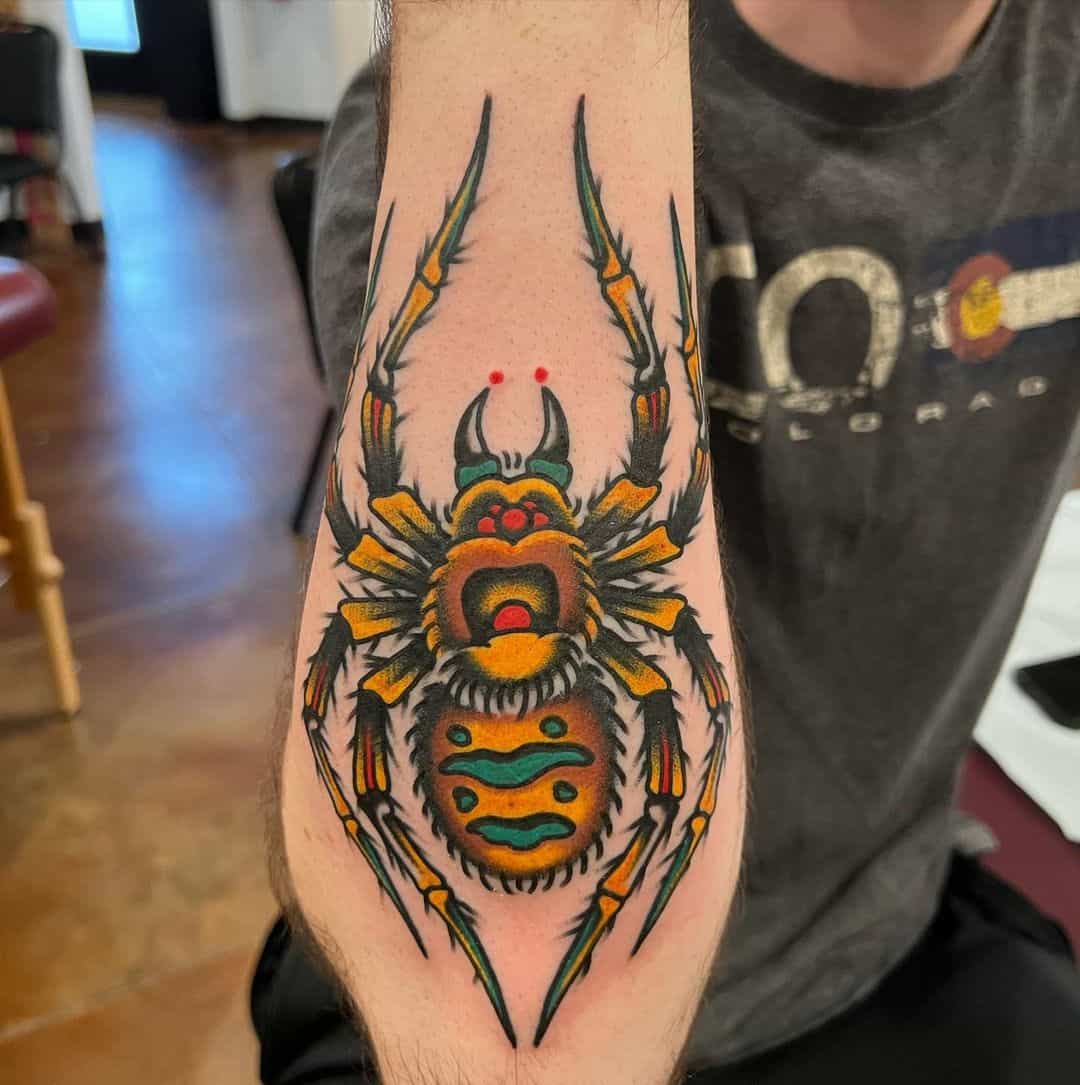 Something about the vintage color tones and the amount of hair on this thing just makes it right.
13. Japanese demon spider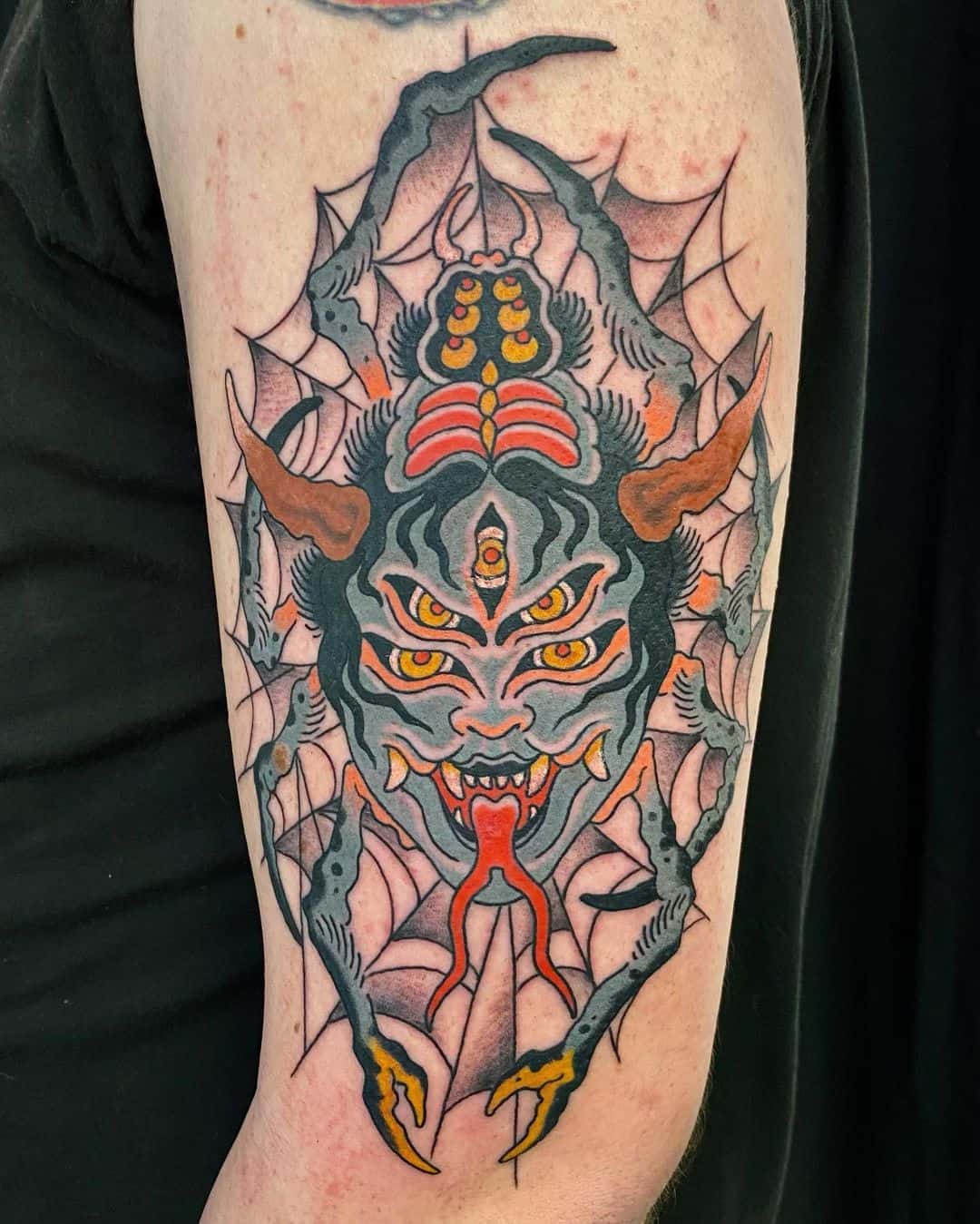 I don't know how this could have been done better. The blue-grey color is perfect for a creature not of this world, and the claws on the back legs are an excellent addition.
14. Psychedelic spider tattoo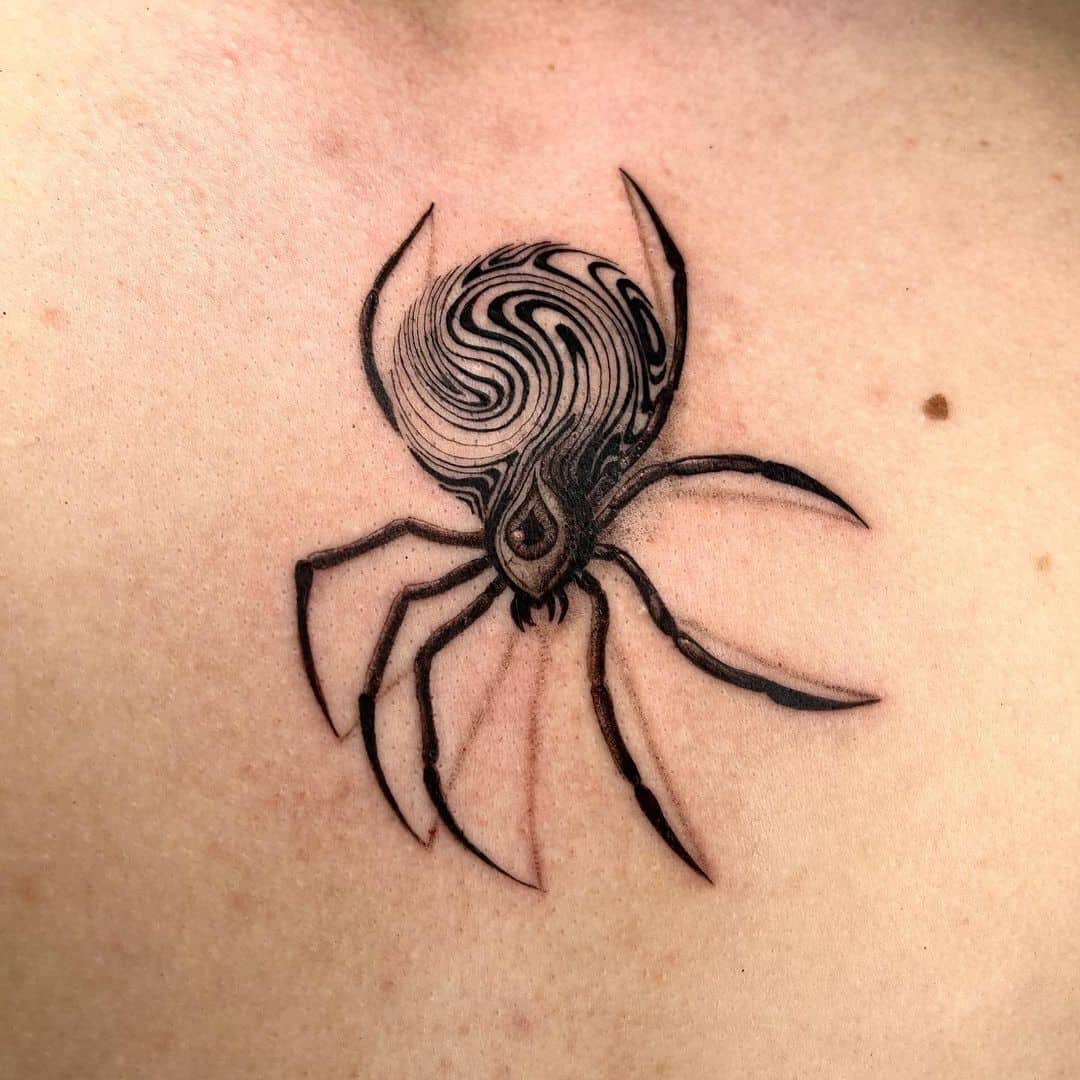 I really enjoy this concept. It's unique without trying to be too flashy, and I appreciate it when a tattoo makes me stare to sort out what's going on.
Did you notice the eye right away?
15. Negative space spider tattoo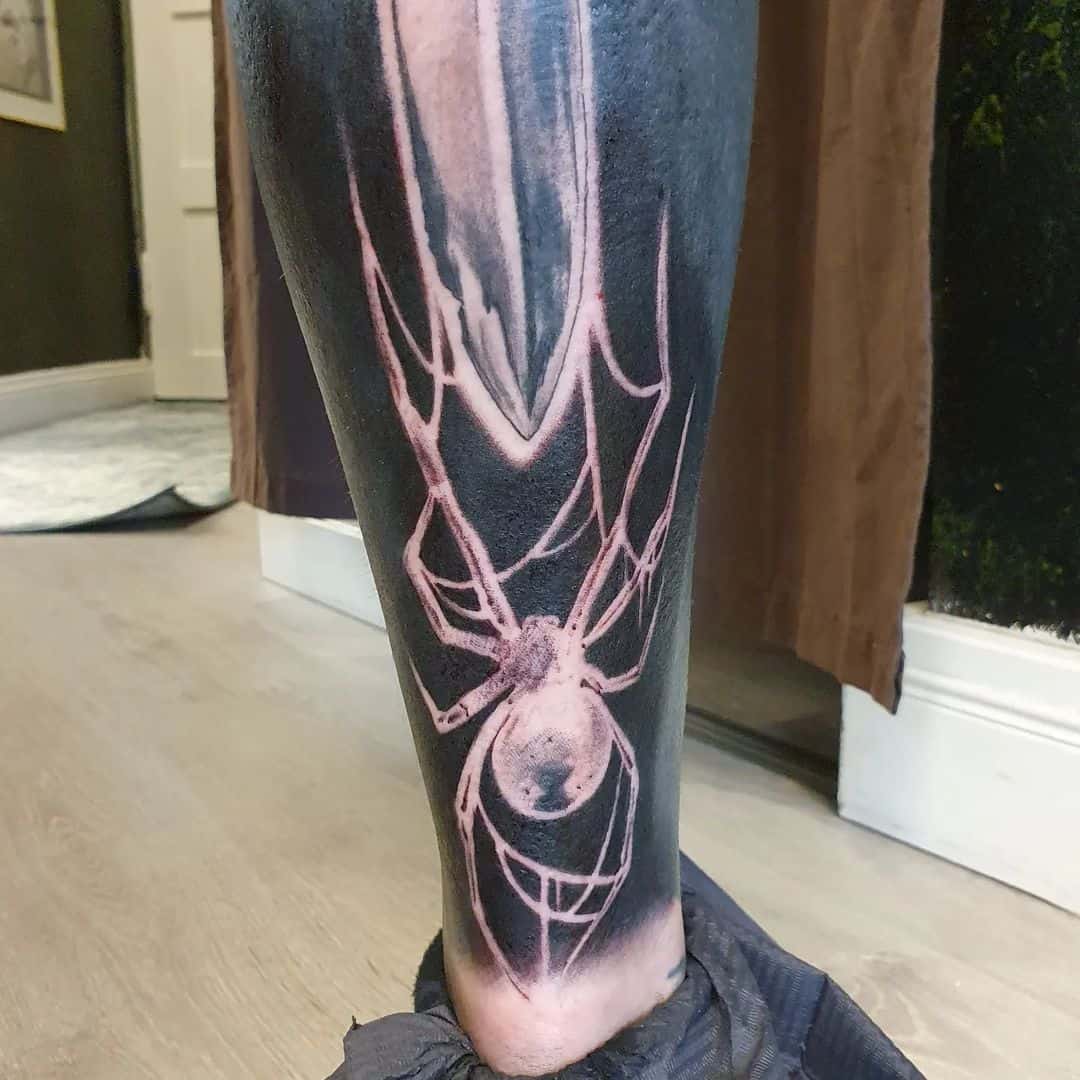 Oddly enough, I didn't see any full negative space designs until I was quite deep into my search. This would be a great concept to play around with.
16. Traditional lady spider tattoo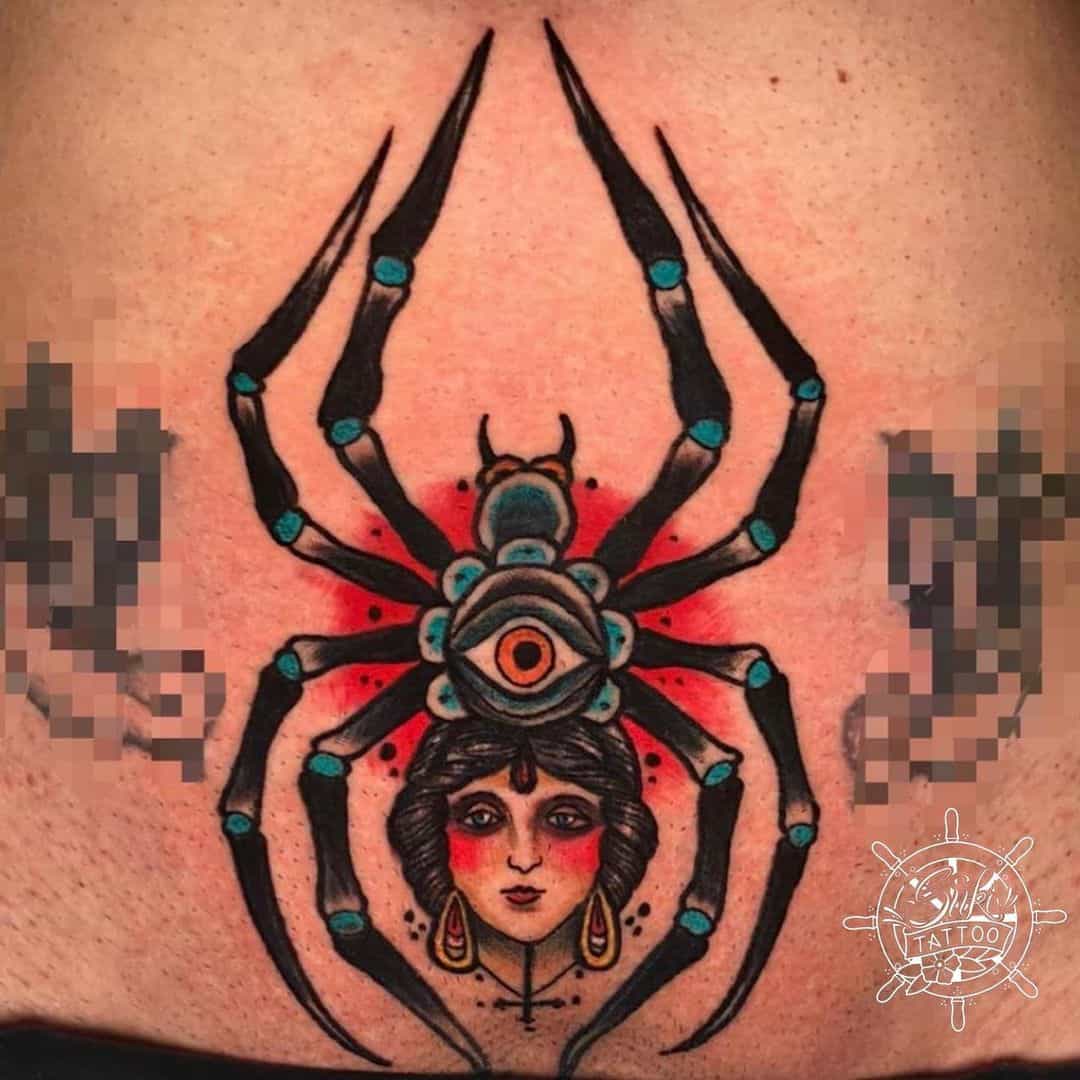 This belongs on the body of someone who just came back from sea, smells of cigars, and has stories that make you realize that you don't live your life enough.
17. Gore girl spider tattoo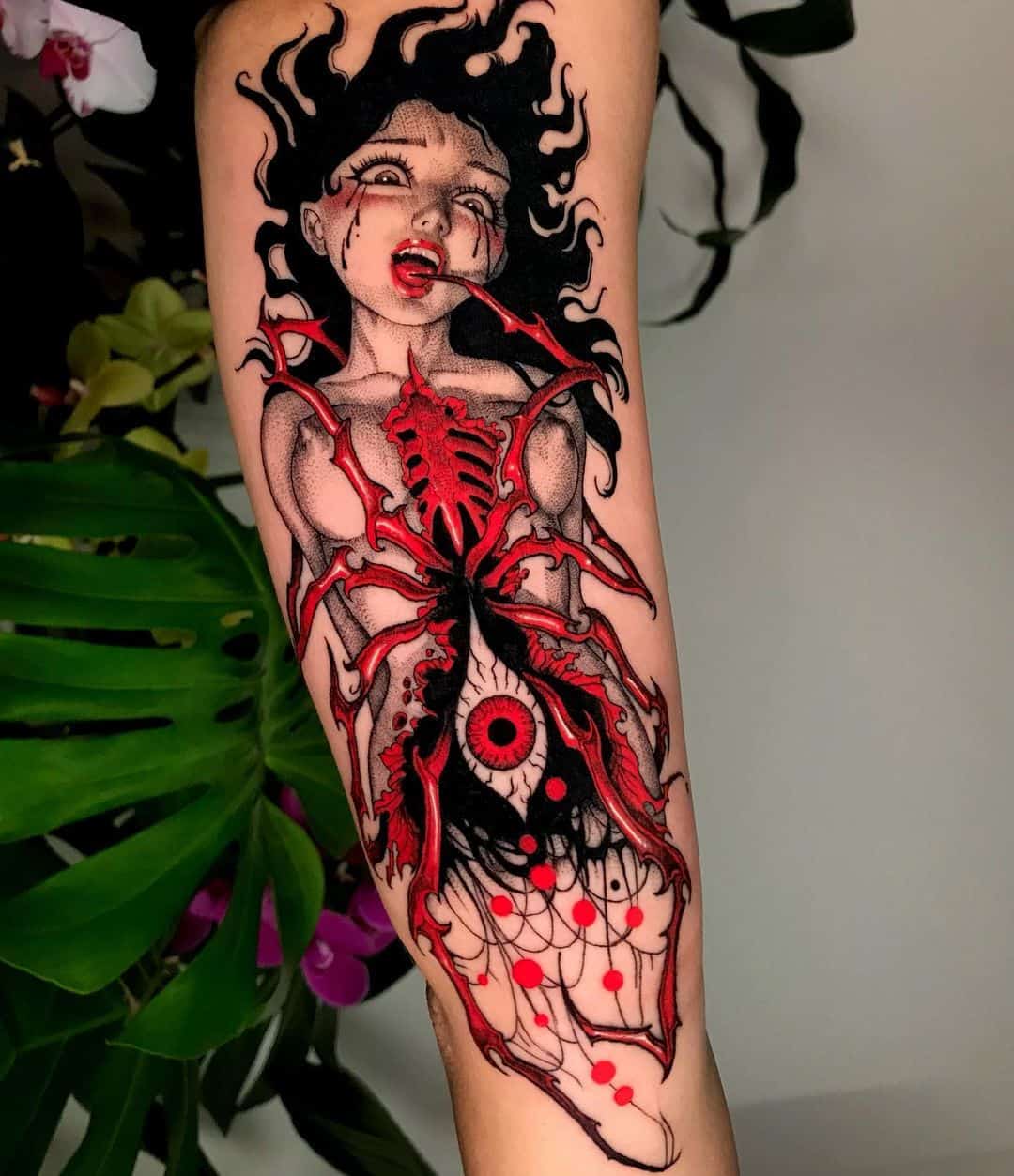 A very important thing in this world: tattoos that make you want to know more.
Who is she? Why is she being torn open? Are the legs attached to the eye? I NEED TO KNOW.
18. Spider skull tattoo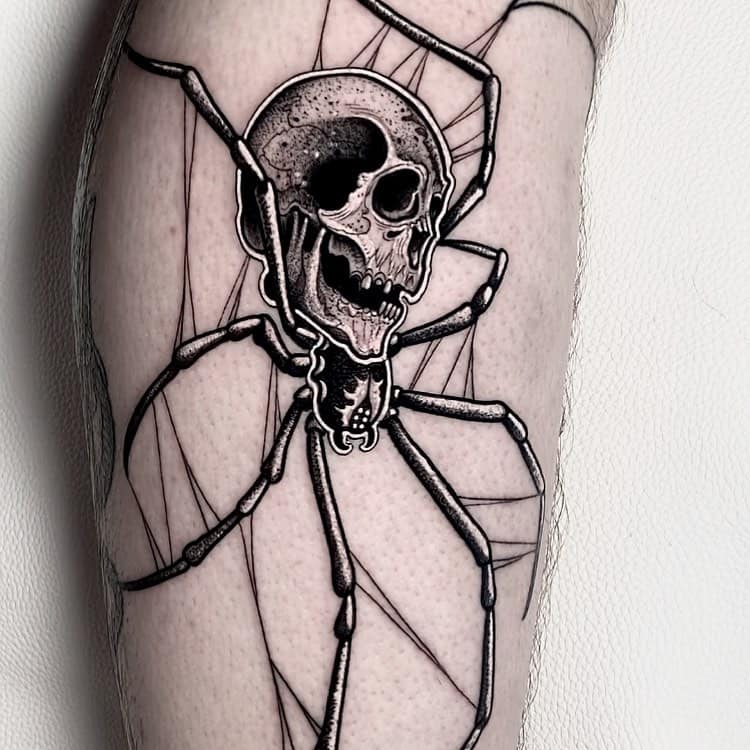 The white outline on the body of this gives it a perfect subtle punch, to almost give the effect that it's coming off its person.
19. Colorful spider tattoo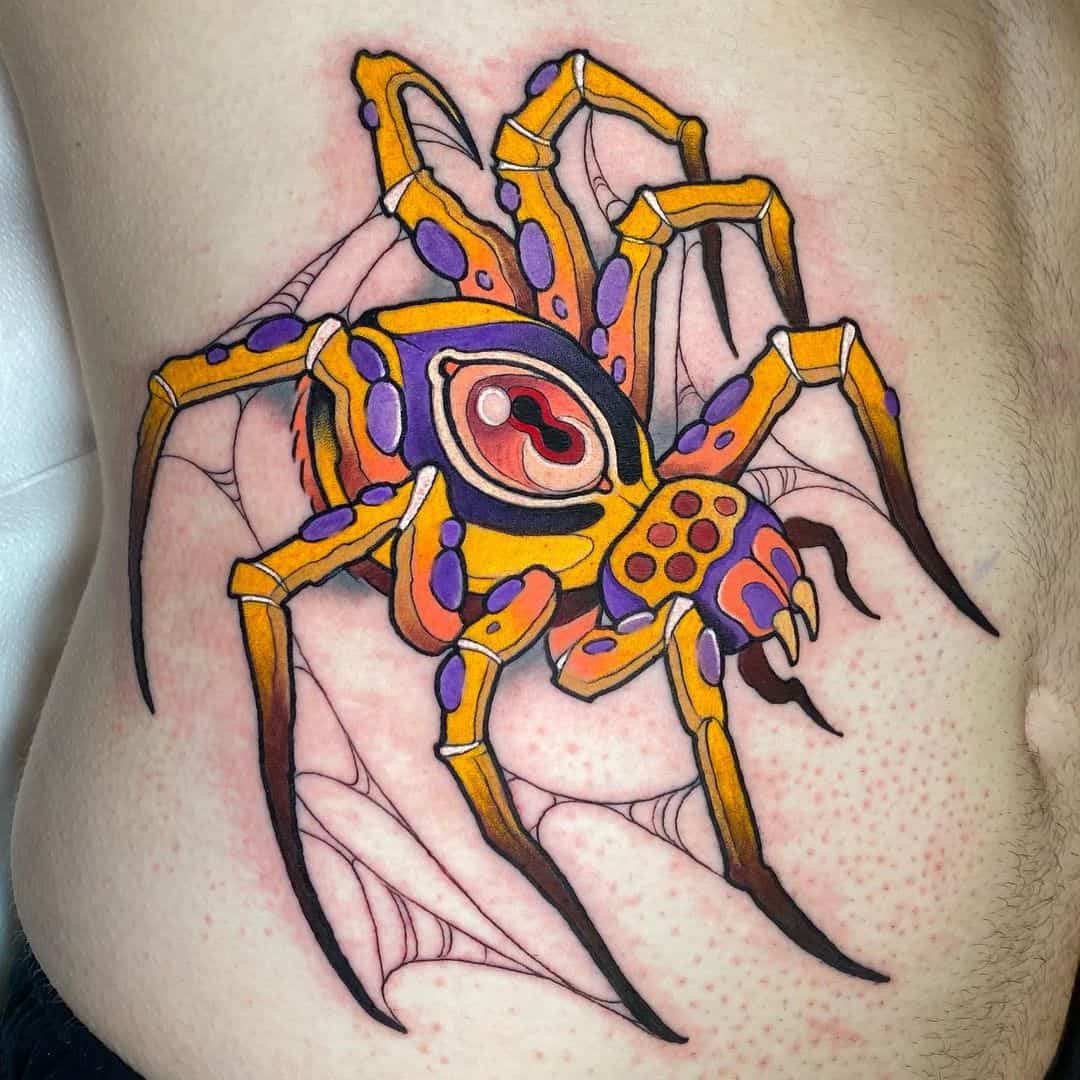 These bright, playful colors are something that we don't see too often in the spider tattoo category. It's refreshing to see one so vibrant.
20. Abstract spider tattoo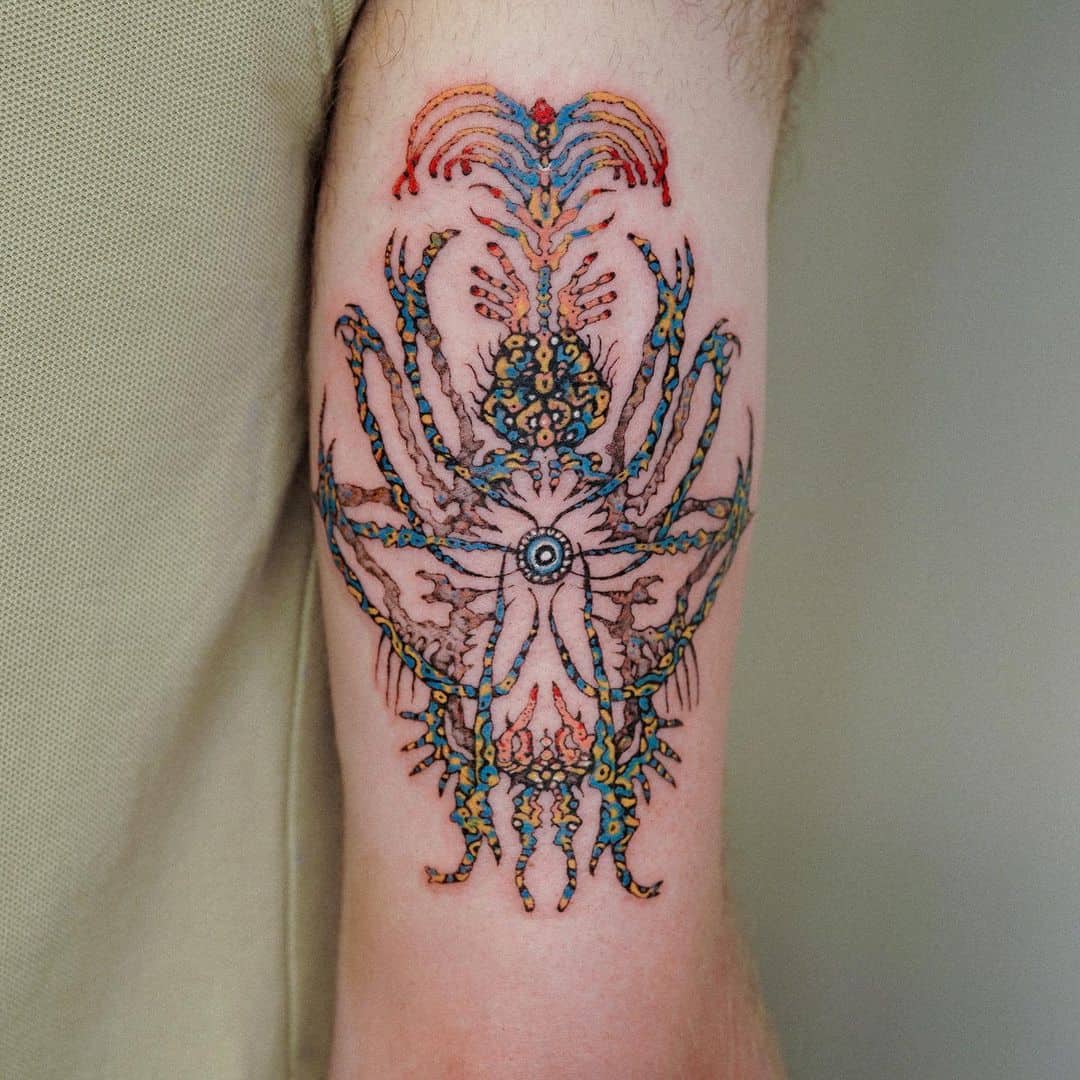 I honestly don't even know what to say about this, but I love it. A true piece of art. I could get lost in it.
21. Giant Spider Leg Tattoo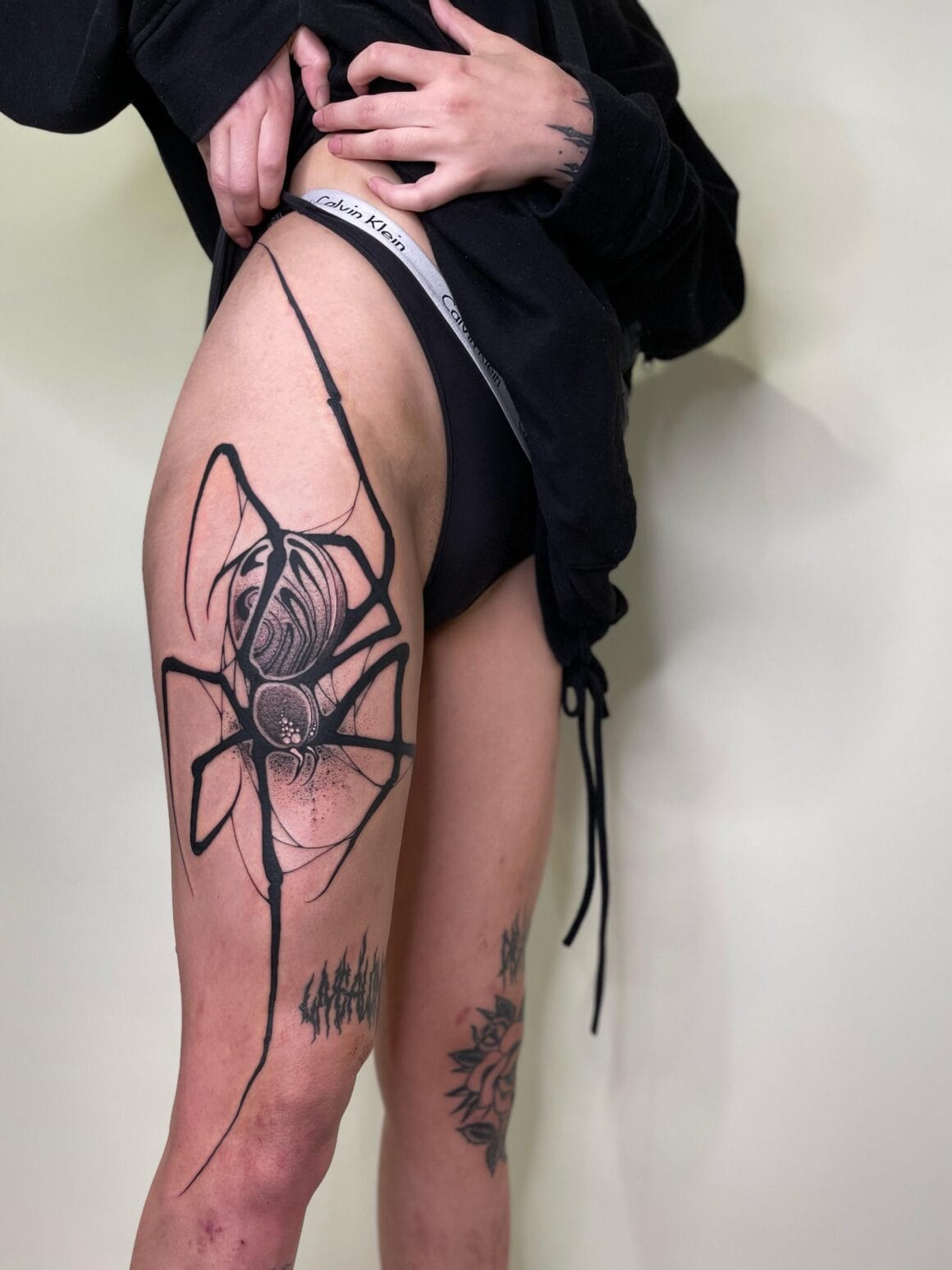 Whoa, this thing is huge! I love the way to top and bottom legs span to her waistline, and down below her knee.
Spider Tattoo Frequently Asked Questions
What does a spider tattoo represent?
They can represent a few things, but most commonly, fear, patience, wisdom, and balance.
What does a spider web tattoo mean?
Spider web tattoos represent struggle in one's life. Traditionally, sailors had them on their elbows representing the long journey they had to get home.
Summary
As you can see, spider tattoos can come in a huge range of styles and sizes. We hope this gave you a little bit of inspiration for your next piece of ink.
Like this article? Take a look at our bear tattoo and eagle tattoo articles for more ideas. If you're really into spiders, don't forget about our Miles Morales tattoos as well.