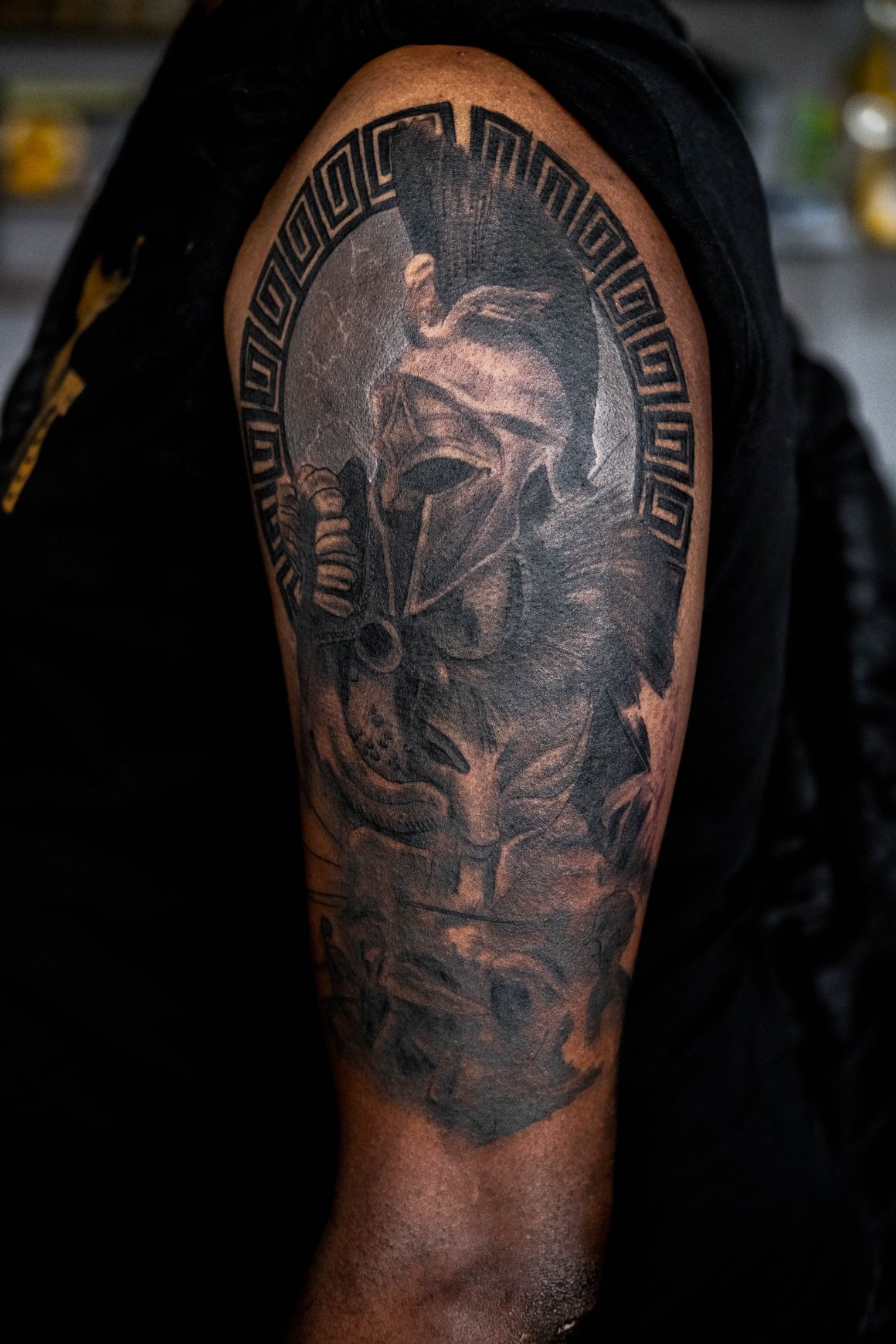 Tap-Out Tattoo Sessions have recently gained popularity because they can really save you a lot of money—especially if you are looking to get larger tattoos done.
The duration of a tap-out tattoo session will vary from studio to studio, with some tattooers willing to tattoo you until you literally tap out (which could be as long as 12 hours!).
If you're thinking about doing a tap-out tattoo session and would like some more information about them, I have compiled a list of questions we regularly get asked in our studio about our tap-out (or "full-day") tattoo sessions.
What is a tap out session?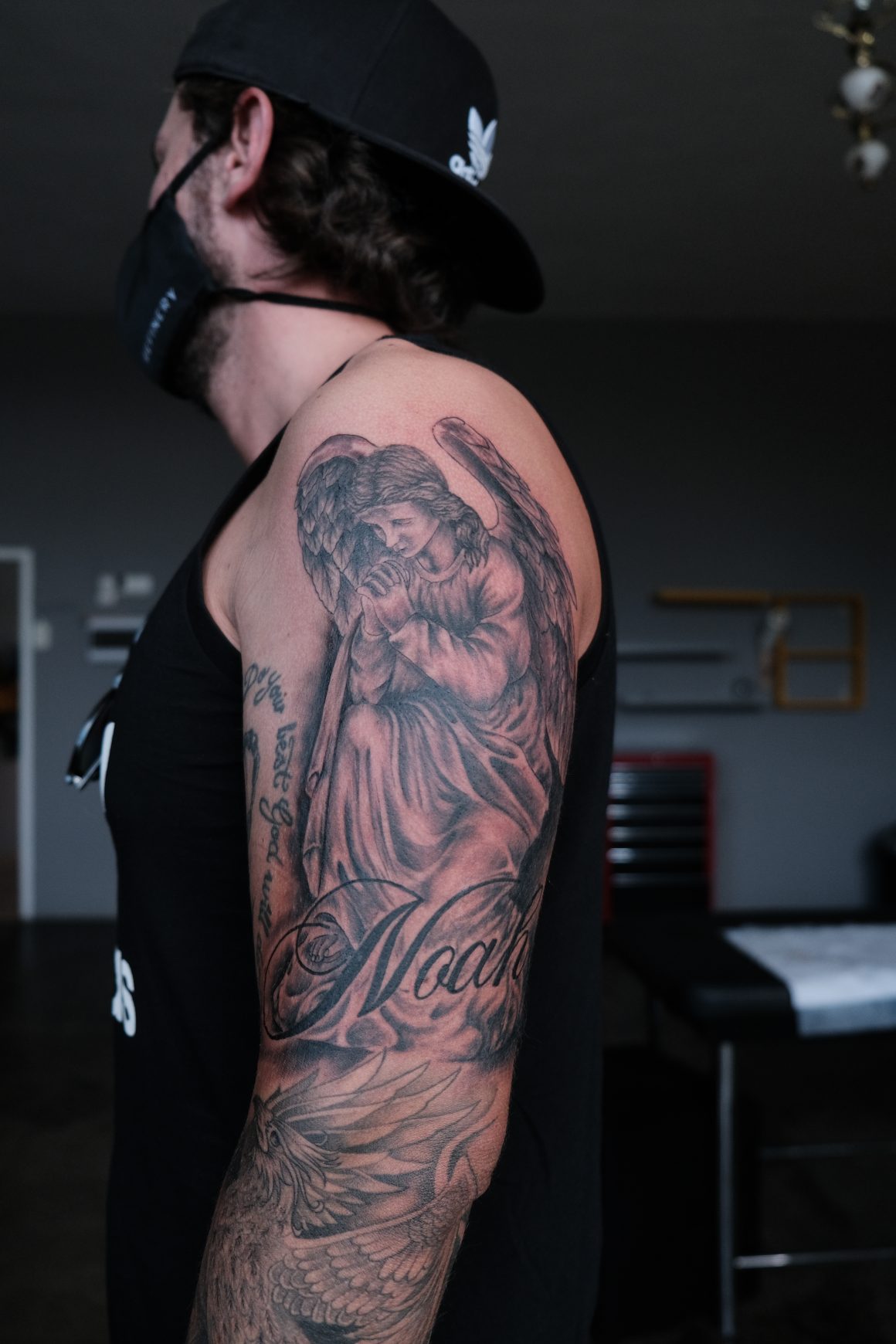 A tap out tattoo session consists of a full day of tattooing at a discounted rate. Tattoo studios may differ regarding how long their tap-out sessions are, but it is usually between 6-8 hours worth of tattooing. You can either focus on one big tattoo or get as many small tattoos as you can to fit into the allocated time.
Any breaks you may need to take are included in the 8-hour session. If you have booked a tap out tattoo session and you're only able to sit for 3 hours, you will still need to pay for the entire session so make sure it's something you can handle before going ahead with it!
What to expect?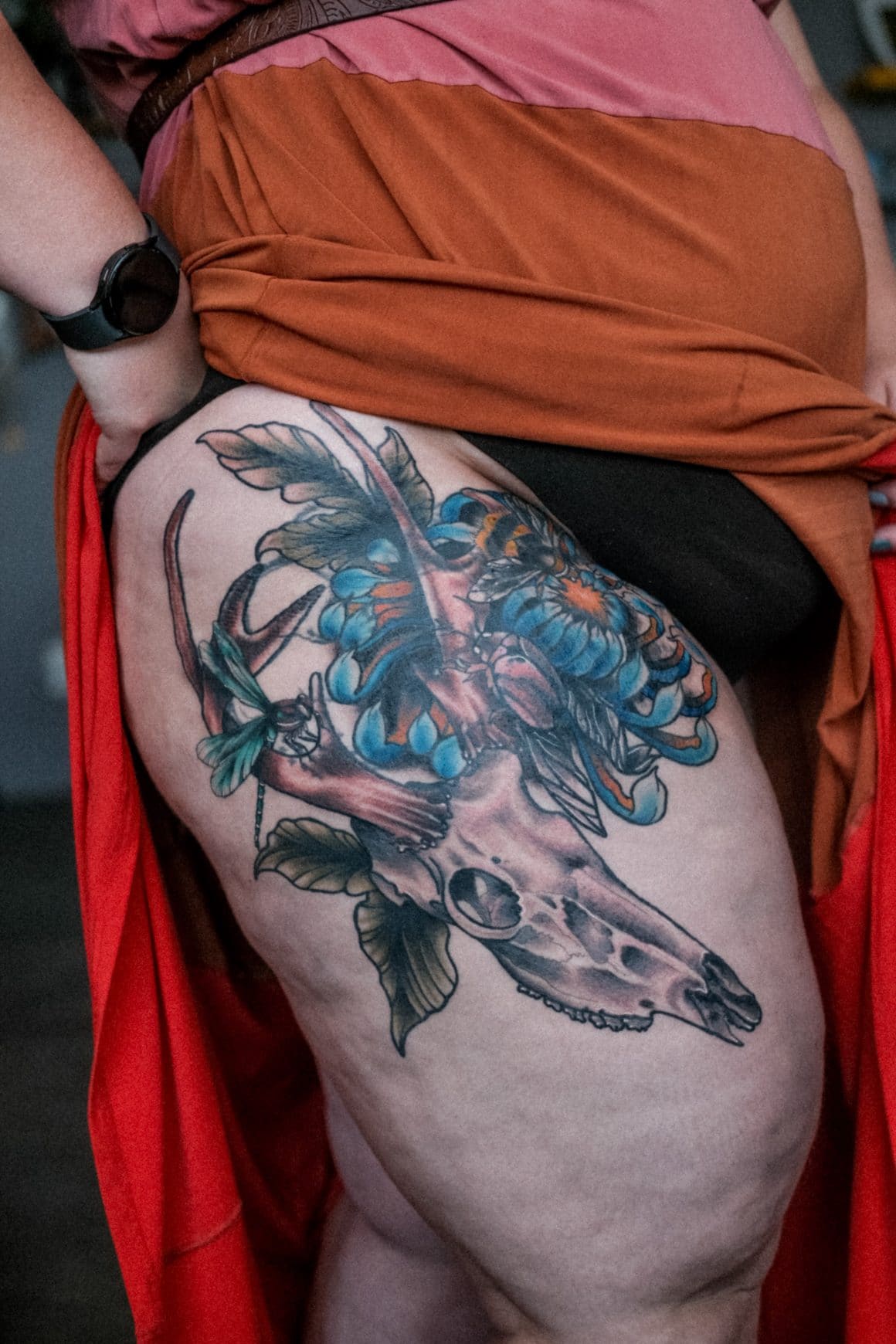 Once you have made your booking and paid your deposit, your artist will prepare the artwork for your appointment. If you're getting one big tattoo, your artist will stick your stencil, leave it to dry, and your tattoo session will start.
You are allowed to take some breaks in between, but whatever breaks you take are included in the 8-hour session, which means you can't calculate how much time you spent on breaks and add that to the allocated 8-hour session.
You can tap out at any time, but you will still pay for the whole session. Some people's bodies go into shock during these long sessions, which may result in shaking, feeling ill, or the ink no longer going into the skin.
If this starts to happen, your artist may advise that you end the session.
How to prepare for a tap out tattoo session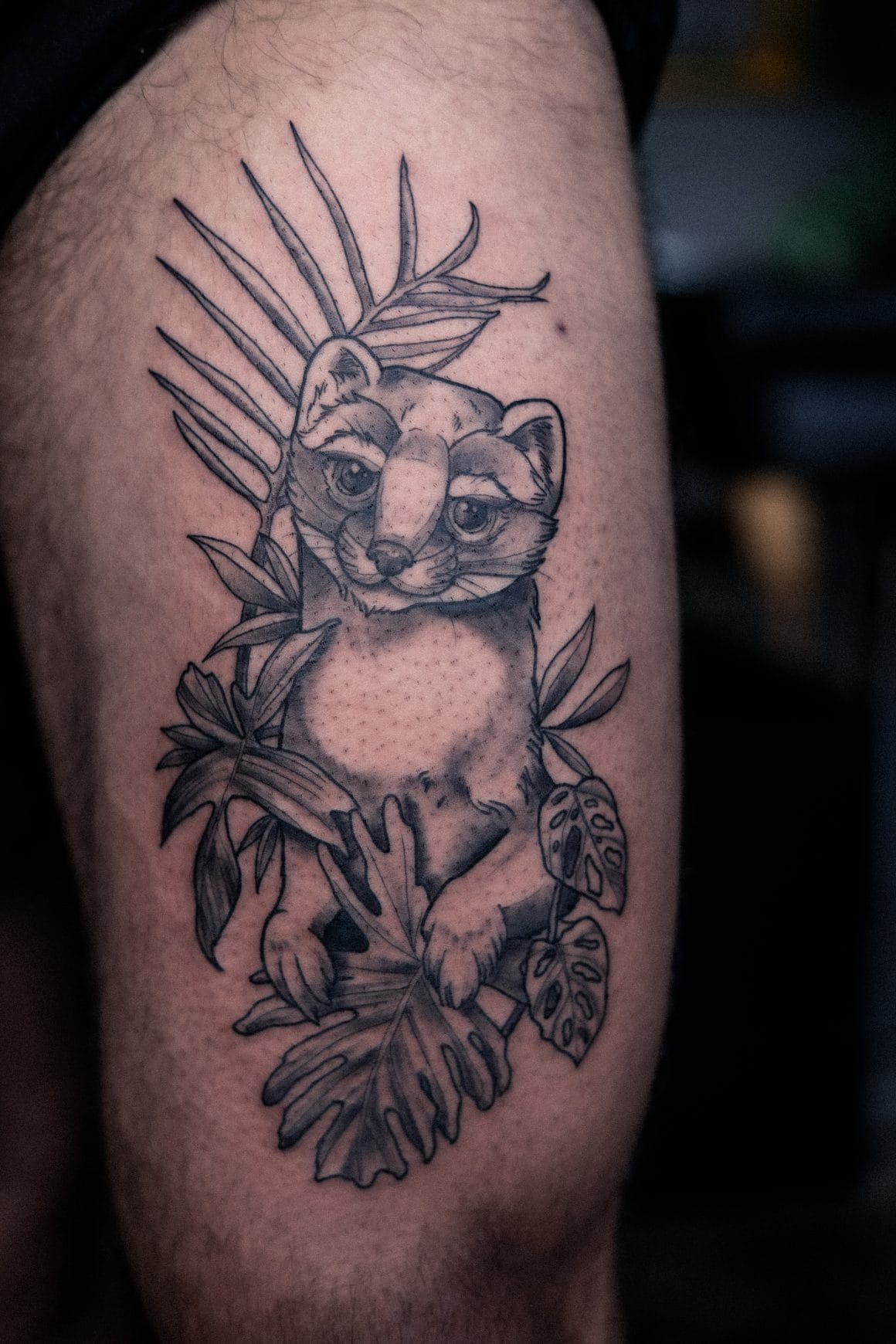 Make sure you are well-hydrated and try not to consume any alcohol for a couple of days before your appointment. Make sure you eat a large meal before your session and bring some snacks and water with you during your session.
I also recommend clients wear very comfortable clothing and bring a blanket or pillow with them for extra comfort. Here's a great guide on how to prepare for a tattoo session.
Download some series to watch on your phone, and please remember your headphones – there's nothing worse than having a client watching their TV show on full blast in the studio!
You may also want to use some numbing cream for your session – we have a list of our 10 Best Tattoo Numbing Creams.
What does it cost?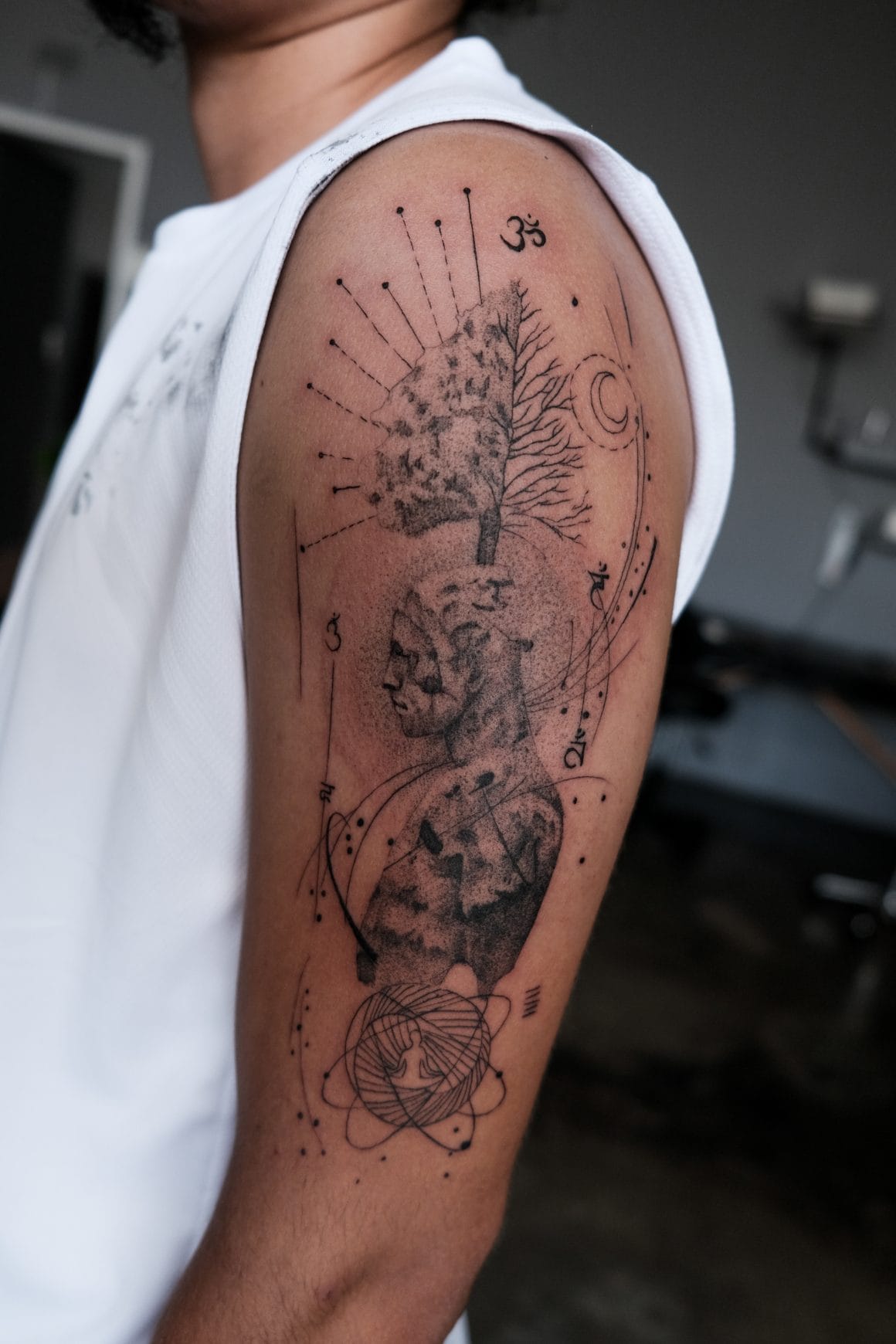 Tap out tattoo sessions vary in cost depending on the studio.
On average, most tattoo studios charge about $150 per hour. For a full 8 hours of tattooing, you would be looking at $1200, but with the tap out special, you would be looking at about $800-$900 so you can see that you are saving quite a bit of money!
Most studios also need a $100 non-refundable deposit to secure your booking. Consider saving up for a tip to give your tattoo artist, and be sure to follow the usual tattoo studio etiquette since you'll be there for multiple hours.
How do I find one?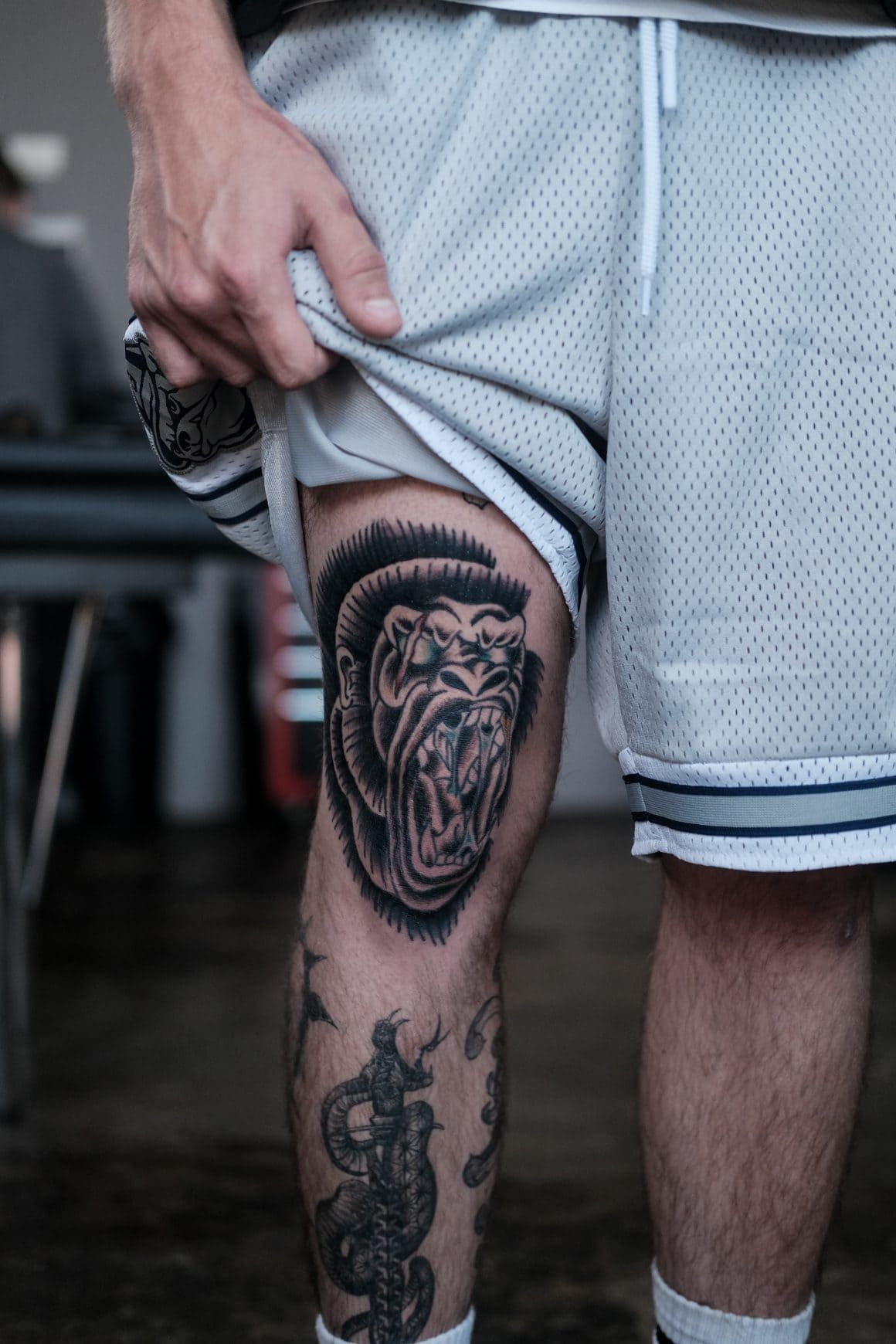 Most studios advertise their tap out tattoo sessions online, but some choose not to advertise them. Your best bet is to reach out to your favorite local tattoo studio and find out if they offer tap out tattoo sessions.
Some artists who book out far in advance don't offer tap out sessions, and some studios are quite against them due to the strain they can put on a client's body, so you may need to spend some time looking for the right shop for you.
Are there any risks involved?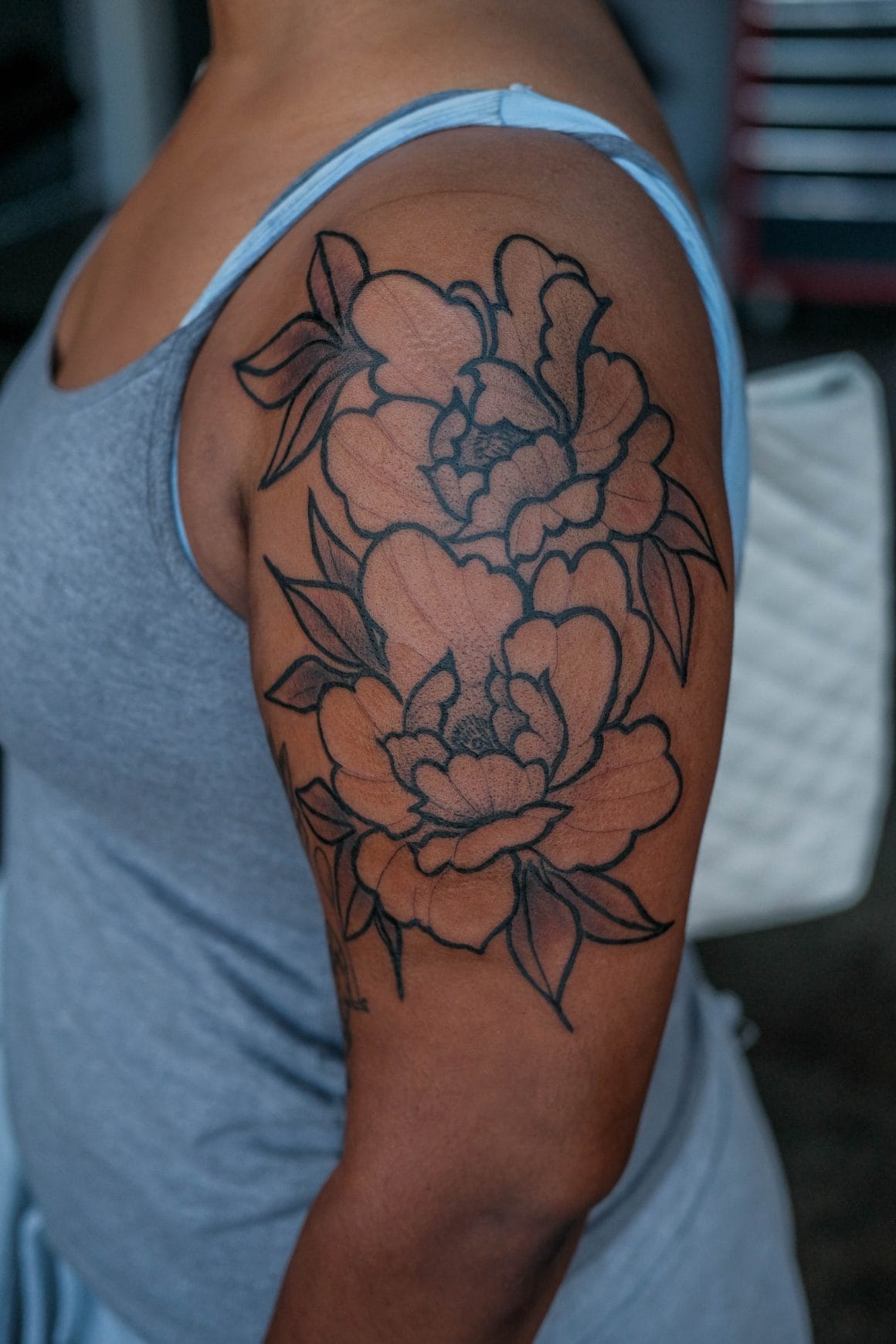 There are always risks when it comes to getting tattooed, but especially with a tap out tattoo session, simply because of the intensity of the session.
The major risk involved is ending up with a tattoo that looks like it has been rushed – if you try to fit way too much work into a single session, your artist may feel pressured and will rush your tattoos to get them finished in the session.
Consider being more open to your artist suggestions, and do not try to cram everything into your single session!
Another risk is the toll it can take on your body. The last time I sat for an 8-hour tattoo session, I ended up getting extremely sick afterward and was off from work for a couple of days! make sure you take it easy after a long tattoo session and eat well and hydrate your body.
What size tattoo can you get in an 8-hour session?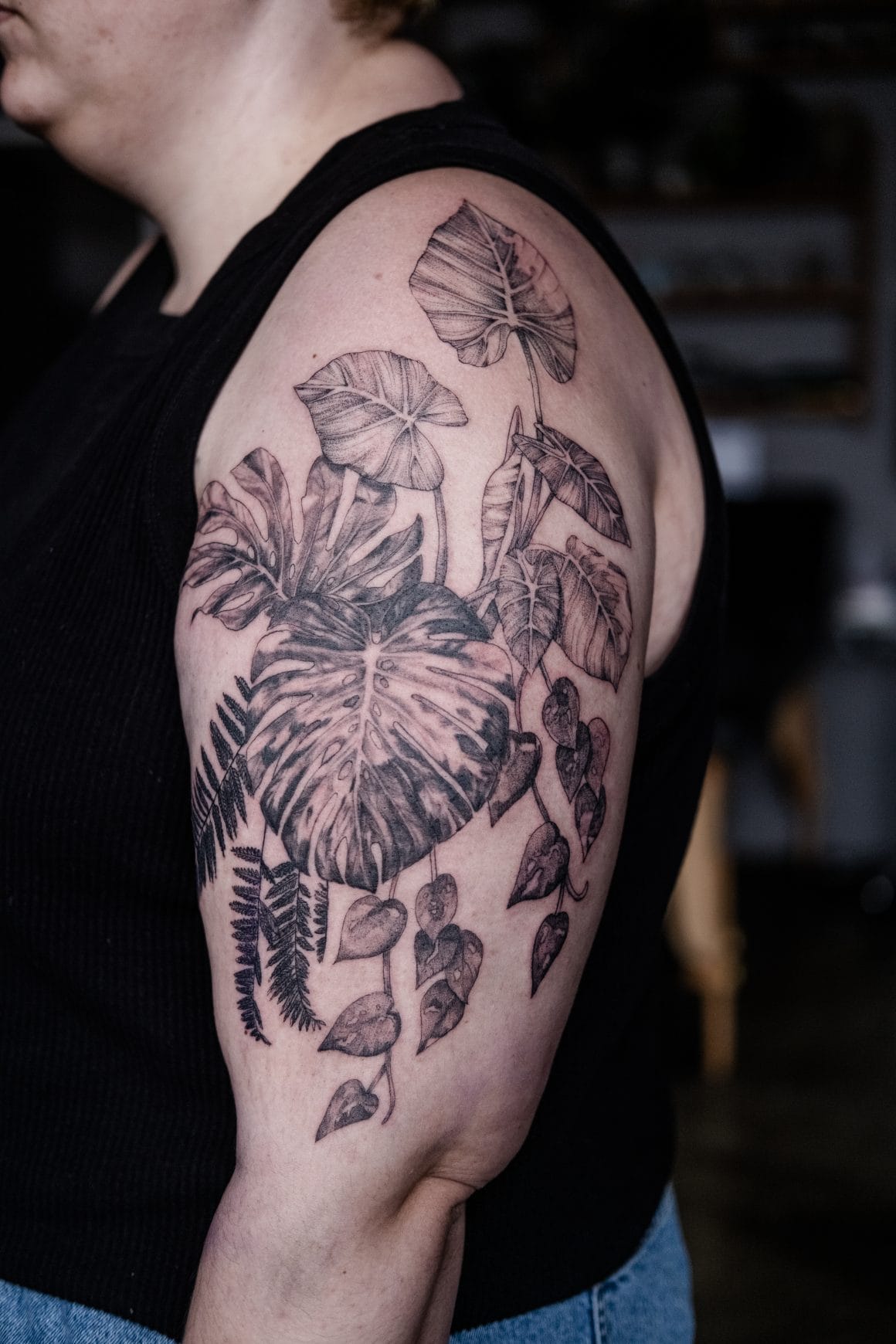 The size of your tattoo will vary according to the amount of detail and what style it is done in.
For example, a palm-sized hyper-realistic tattoo can take around 6-8 hours to complete, while a 25cmx25cm American Traditional tattoo would take the same amount of time.
Some tattoo artists work a lot slower than others, so the best thing to do would be to chat to your artist directly and find out what they could get done in a tap out tattoo session.
Summary
A tap out tattoo session is a great way to start larger projects or get a few smaller tattoos done in one day for a decent price.
Not all tattoo studios offer this option, so shop around to find the best studio to suit your needs.
Make sure you are well-prepared for your session, and remember that tattoo tap out session rules say you have to pay for the entire day even if you tap out after 2 hours!
We do not recommend this for a newbie as it can be extremely intense and very painful.