As with any other job, being a tattoo artist comes with its own set of mistakes that can be made. Our job is extremely high-pressure, even though other people may think that we just get to draw for fun. The difference with tattooing is that whatever art you are making is on someone forever. Everything single tattoo you do has to be a masterpiece, and there's almost no room for a "bad day."
Scary, right?
To never be allowed to make mistakes! But unfortunately, we do, and here's a list of tattoo artist mistakes to avoid so that you can do your job to the best of your abilities.
Disrespect your own time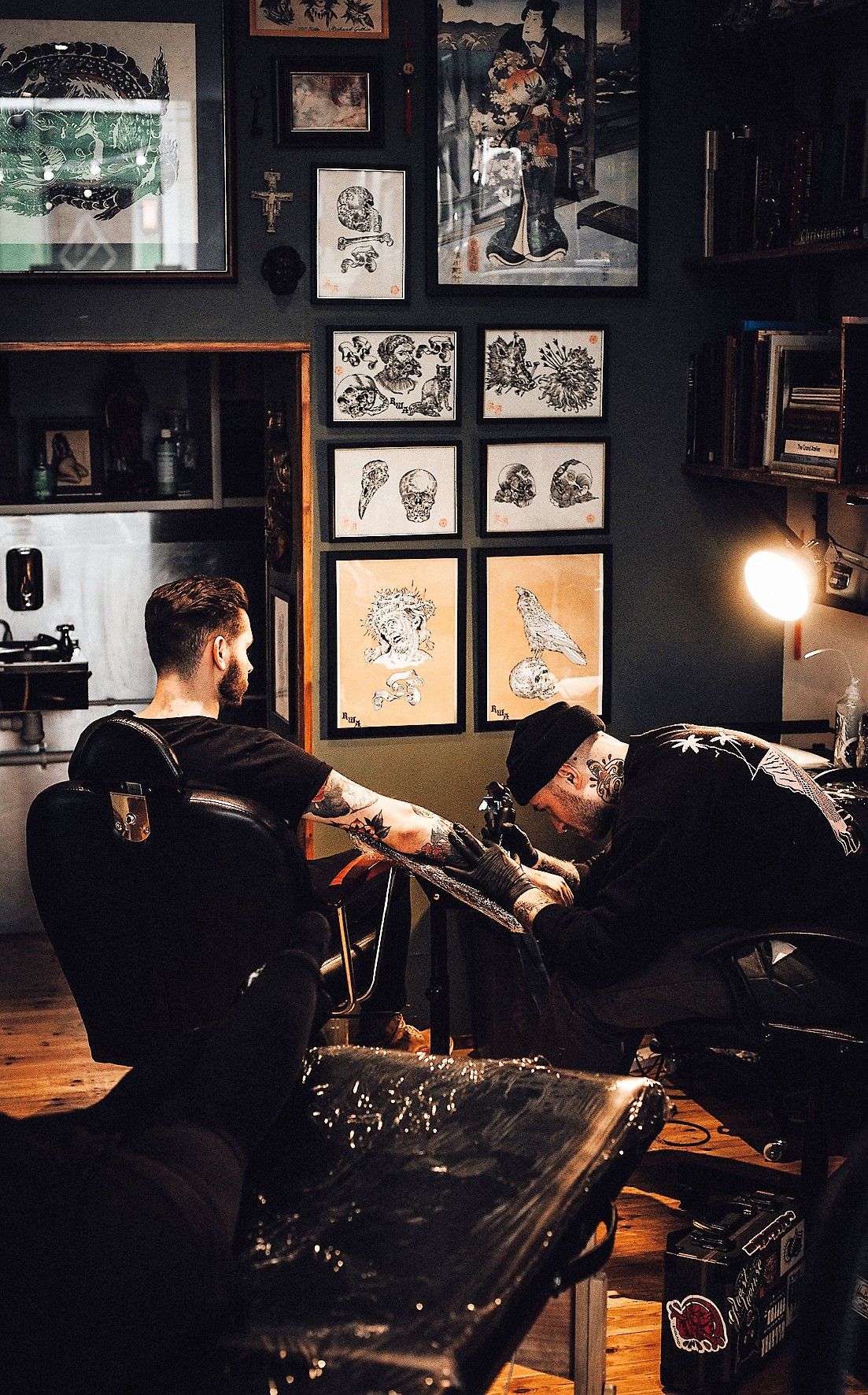 One of the most common tattoo artist mistakes is not setting boundaries regarding your time. Having worked in the industry for the past seven years, I have seen many tattoo artists work themselves into the ground and not respect their time. Working over important birthdays, Christmas day, until very late at night, and even missing family members' funerals.
I think this is because if we don't work, we don't earn, so there is this drive to do whatever it takes to get that cash money. But many artists forget that you need time to recharge, reconnect with the important people in your life, and be present so as not to burn out.
What works really well in our studio is that each artist has an online booking link, and they are able to book themselves off to make time for special events. That way, a client cannot book them on those days.
We use an app called Calendly, and it has been a lifesaver!
Say Yes to Everyone & Everything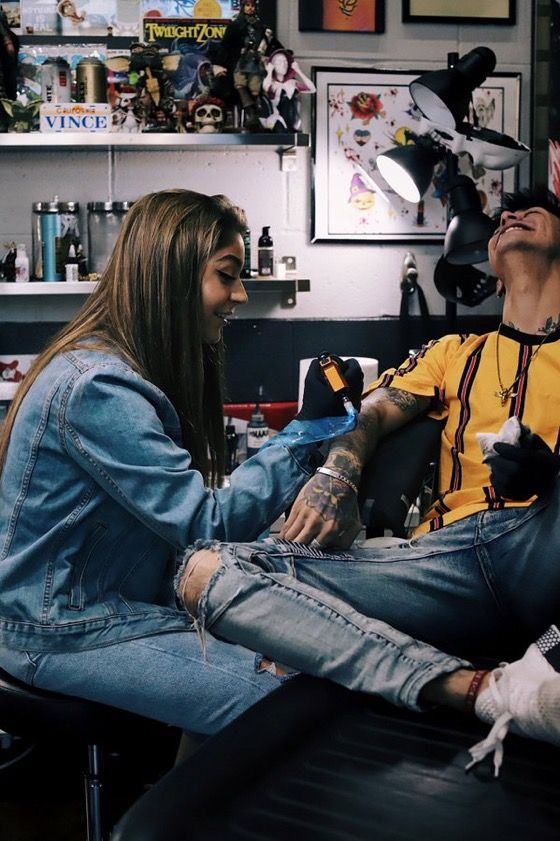 Some of the worst tattoo artist mistakes are taking on every single client, no matter the design. When I was an apprentice, I was told to try all sorts of different tattoo styles before deciding what to specialize in. I was instantly drawn to American Traditional tattooing, and that's what I decided to pursue!
If I took on every single client that walked in the door, I wouldn't have had the opportunity to focus on one style and make it perfect.
Artists that do this end up not giving their clients the very best tattoo. Rather than just saying yes, give those tattoos to other people in your studio or in your community who will do the best possible job of it. But remember that regardless of your chosen style, your line work should always be clean and strong, so you should be able to tattoo small things like script and symbols.
Poor Hygiene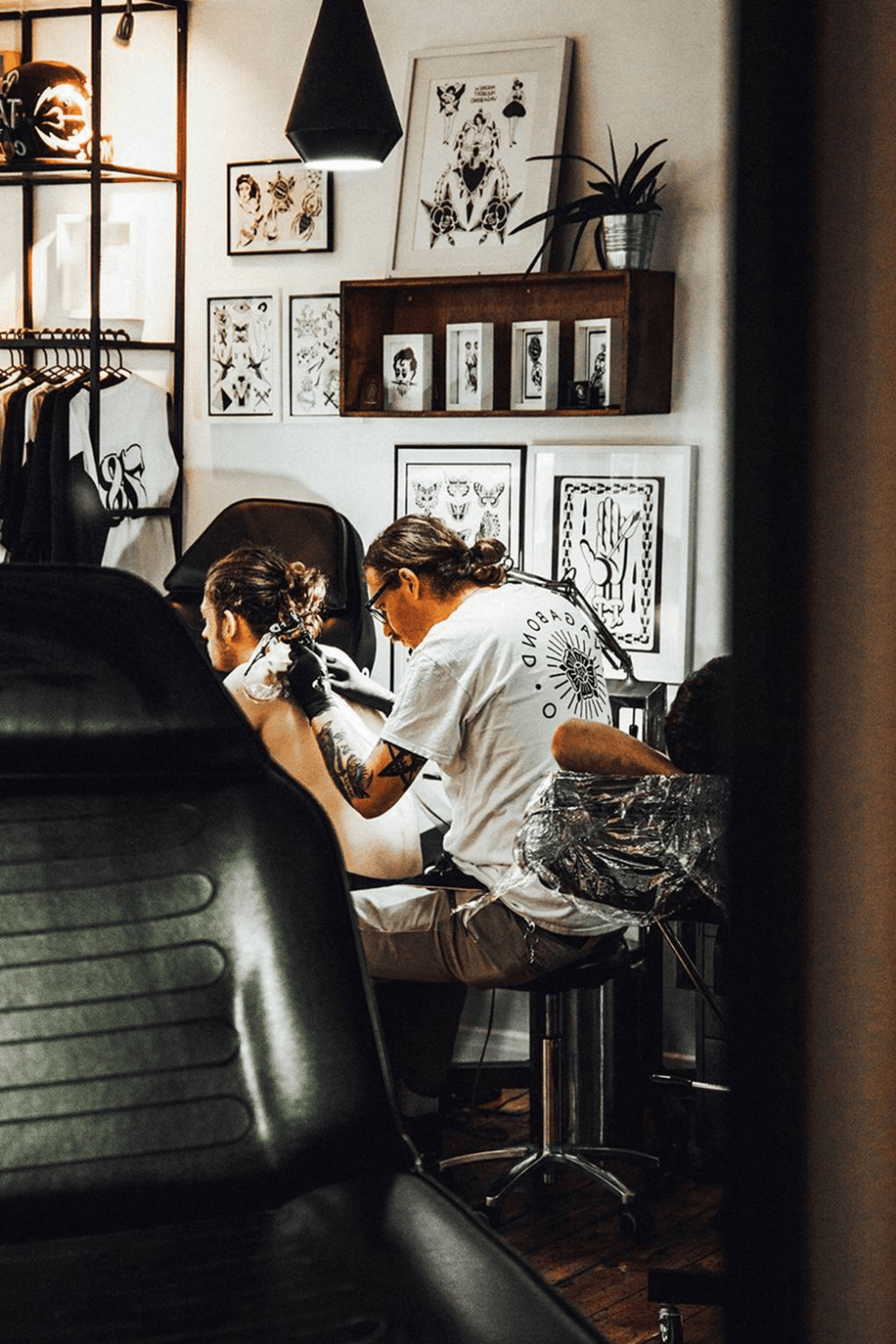 Poor hygiene is one of the worst tattoo artist mistakes that are made.
Good hygiene includes using a new sterile needle with every client, covering all of your equipment with a disposable barrier, and keeping a very clean work environment. Some artists become lazy and forget this crucial part of the job, or they were never taught properly.
If your client comes in with a serious infection due to your poor personal hygiene it can mean the end of your career. Not only that, but it is incredibly disrespectful toward your clients and your craft to not practice good hygiene.
Avoid making this mistake by catching up on your Bloodborne Pathogens certificate, be mindful when you set up and break down your station, and keep an eye on the other artists in your shop to make sure they are doing the same thing.
Not Growing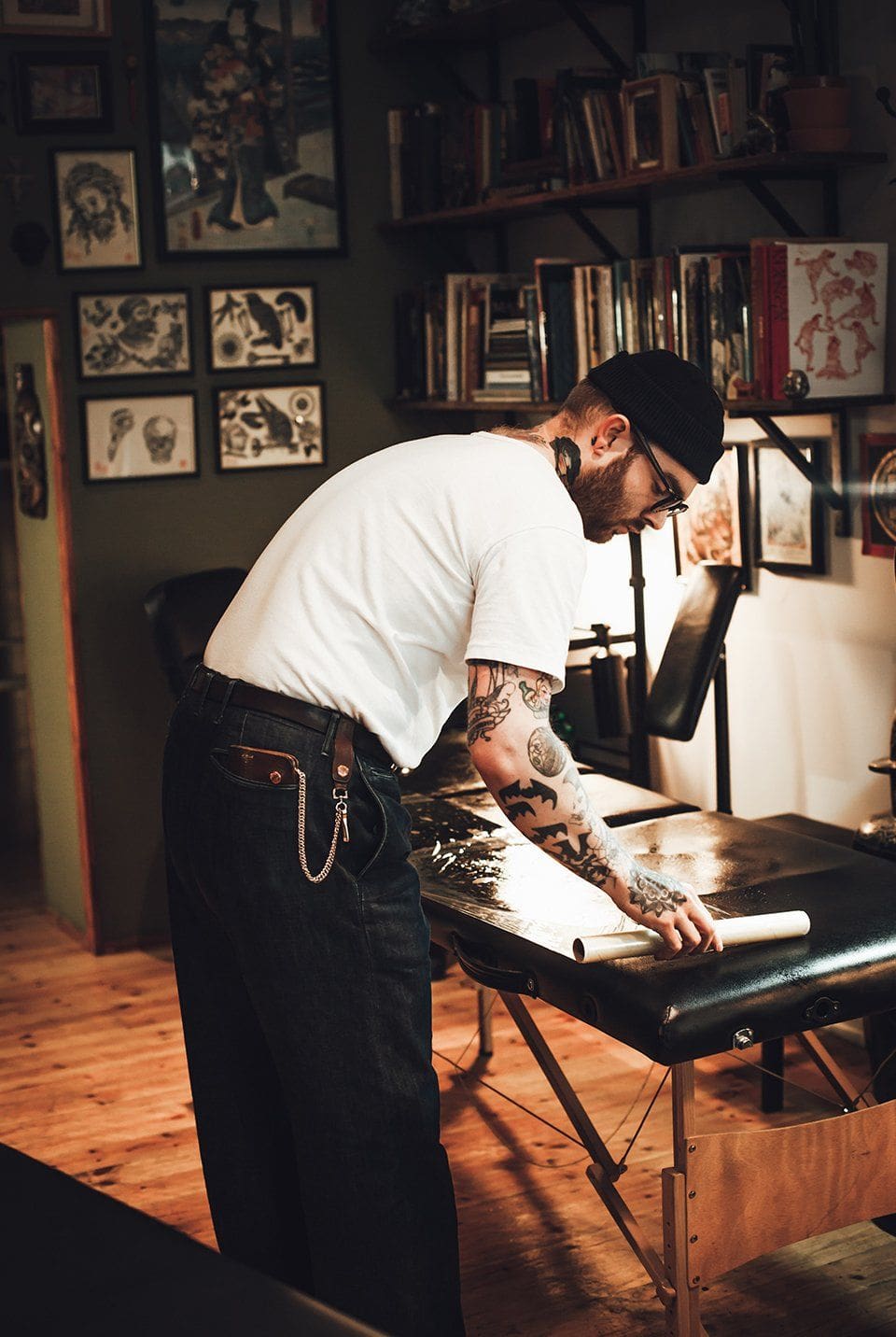 Something I see very often (especially in South Africa) is artists not growing with their peers. There are a lot of old-school tattooers who refuse to grow with the times and make their jobs quite difficult, and don't grow with the technology that's now available to us.
This includes tattoo stencil printers, iPads for designing quicker, new aftercare like Second Skin, and using Instagram for advertising. If you grow with the technology around you, you may be surprised how much better your tattooing can get.
Another avenue of growth should be with your actual tattooing. Techniques and tips are finally being shared among tattooers with the rise in Instagram, Tiktok, YouTube, and tattoo conventions. Just because you have been doing something for ten years doesn't mean you are an expert.
Another thing I do to improve my craft is to get tattooed by other people whose work I admire – I then have the opportunity to ask them for tips, see how they do things, and "steal with my eyes."
Always strive to make your next tattoo better than your last, and be open to constructive criticism.
Brushing Over Aftercare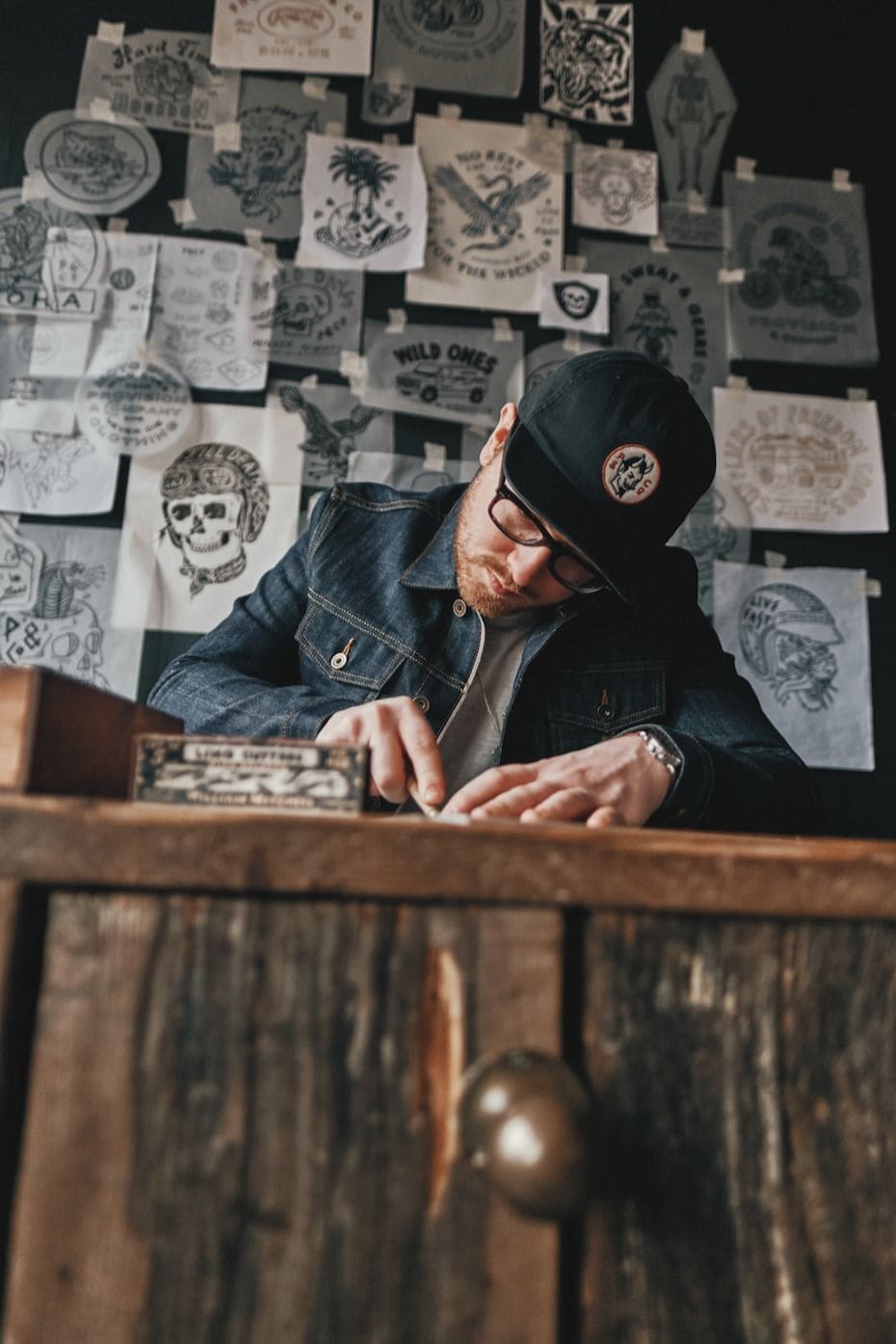 I understand how boring it can be to recite aftercare to your clients but remember that bad aftercare can mean a badly healed tattoo that doesn't look good on your portfolio! A common mistake is just sending your clients away with no guidance.
I recommend either sending them a follow-up email with your aftercare guide, or having a printed one available in-store if you are in a rush between clients and cannot go over aftercare with them. It's a little detail that often gets missed.
I do a lot of cover-up tattoos and often ask clients how they looked after them. More often than not, I can see that poor aftercare may have been the main cause for their tattoo healing badly.
If you are looking for some ideas for an aftercare guide, check out our Tattoo Aftercare Methods.
Avoiding Consultations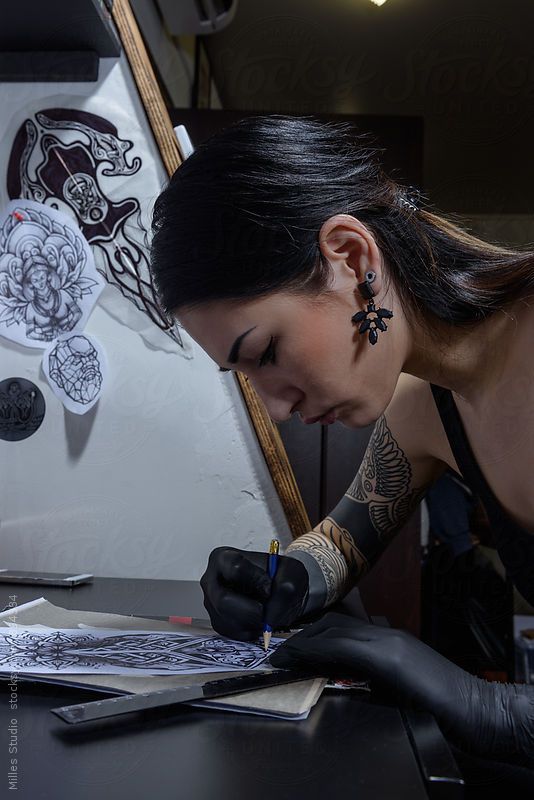 Post-Covid, I have seen a decrease in in-person consultations for tattoos. This can be a big tattoo artist mistake that can so easily be avoided.
Personally, I always try to do an in-person consultation or via Zoom for bigger pieces. This ensures that I do not waste my time with designing a whole tattoo only to find that I was way off base with regards to what my client actually wanted.
Tattoos are for life, and it's important to make sure that your client gets what they actually want and don't end up hating the tattoo in a couple of months time because they felt pressured into getting it. A consultation allows you to discuss a range of ideas in-depth as well as sizing and placement. This is the perfect opportunity, to be honest with your client about what aspects of the tattoo will be attainable and what you can do for them.
Stealing Designs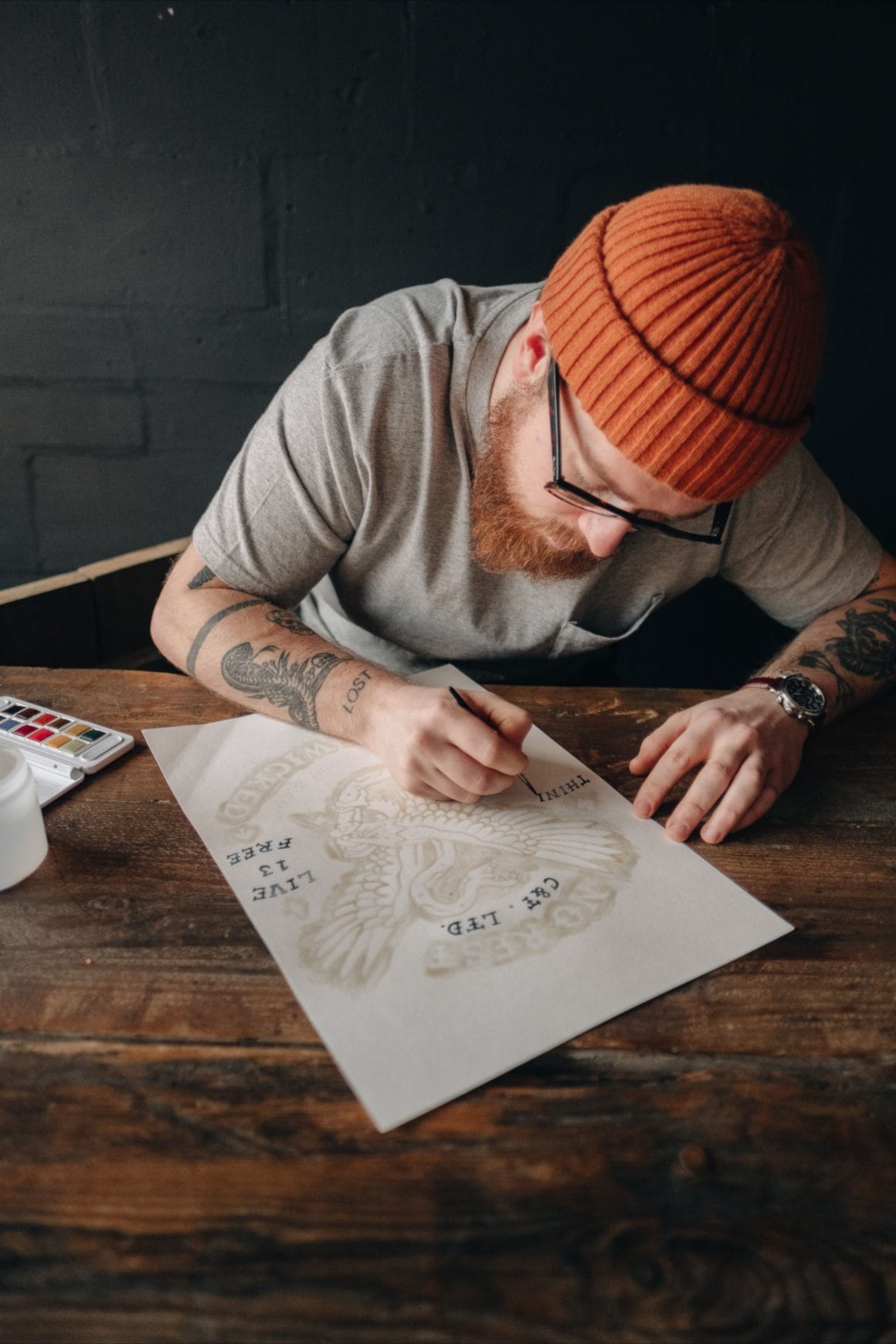 In South Africa, we get many people coming into our shop saying they want "exactly this" and showing us a photo of someone else's tattoo.
It's totally okay to take inspiration from another artist's work, but to copy it directly is extremely frowned upon.
I always tell clients that I am only willing to do custom designs and encourage them to get something unique. They don't always want to do that, but if you reiterate that it makes you uncomfortable, they will understand.
It is lazy to copy someone else's work, and honestly, there are so many resources out there that there is no excuse for copying.
Not to mention there have also been cases of lawsuits because of stolen work.
Respect other artists and respect your own work by creating something unique for your clients!
Expect Shops to Supply Clients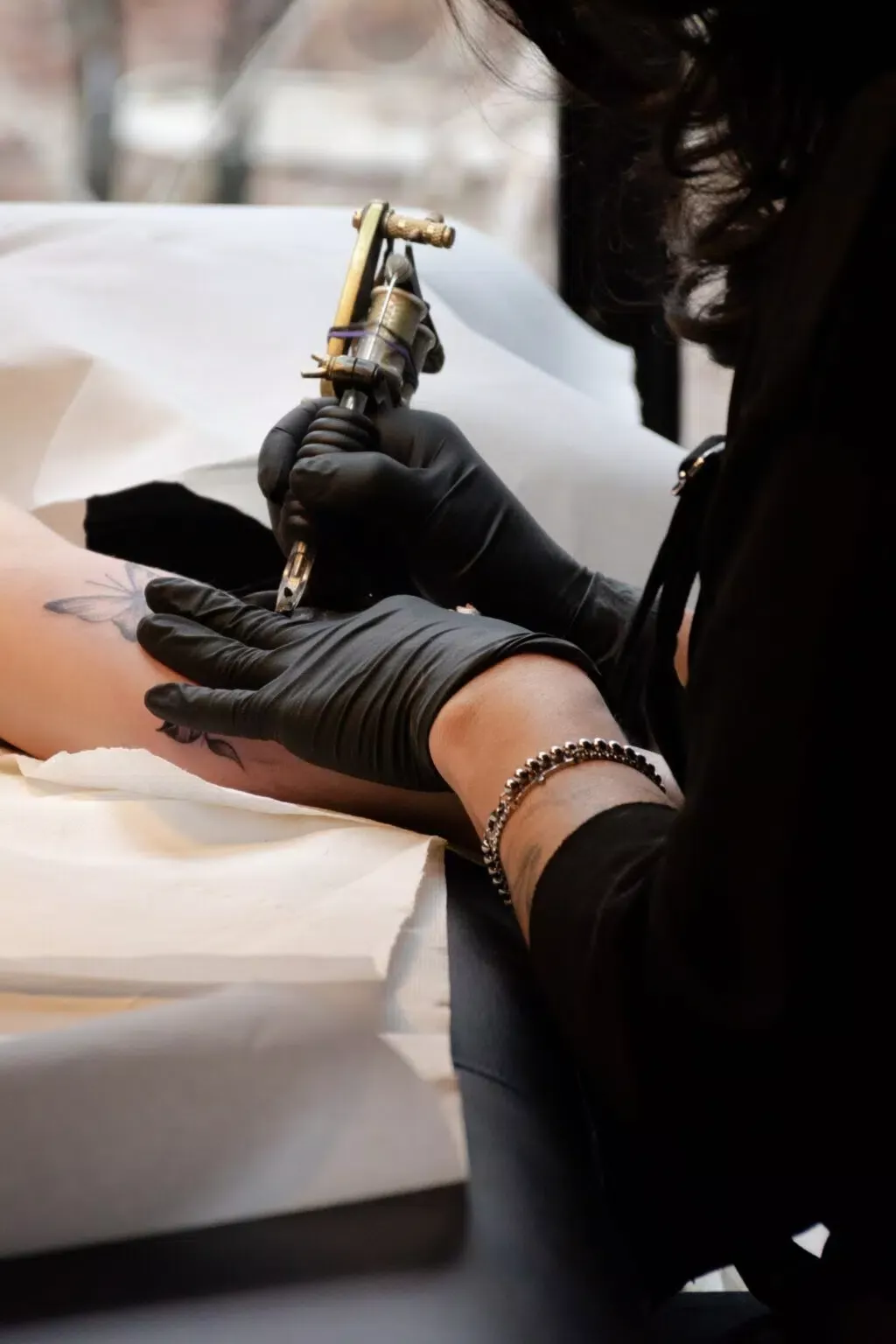 Just because you work for a shop does not mean you don't have to put in any work to get your client base up.
Our industry is one of the few where we have to source clients over and above what our shops give us.
Creating a social media presence is the best way to do this, but you can also network through attending and sponsoring events, donating your time to charities and drives, and working alongside influencers.
As a shop owner, I find it frustrating when artists complain about slow season but make little effort themselves to secure clients and create a name for themselves.
There is a lot of information out there on how to do this, so there's no excuse! The shop can only do so much to fairly share clients around, so do your bit and do some advertising yourself – it will come in handy if you want to open your own shop one day!
Stay in a Dead-End Shop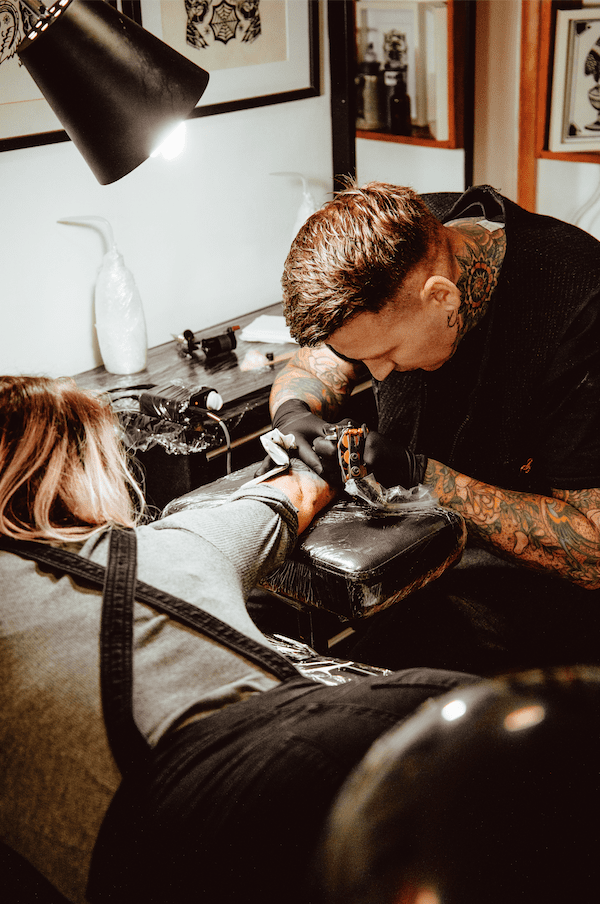 Our industry sees a lot of shops not taking care of their artists. While I did mention above that you need to market yourself, your shop does also need to make sure that all of your needs are being met and that they aren't taking advantage of you.
50/50 split used to be the norm, but a good shop that you've worked for for a number of years should be giving you a higher split, depending on your quality of work and experience.
If your shop is not willing to discuss things like this, I recommend finding a shop that will acknowledge your effort, time, and expertise.
It is also very important to work with a variety of artists to keep learning new things and if you stay in the same dead-end shop, you may find yourself in a rut. If your studio requires you to bring in all of your own clients, your own supplies, and doesn't look after your needs I suggest moving on to a new studio or even setting up your own.
Read about how we set up our tattoo shop if you're looking for more details on the process.
Rush With Clients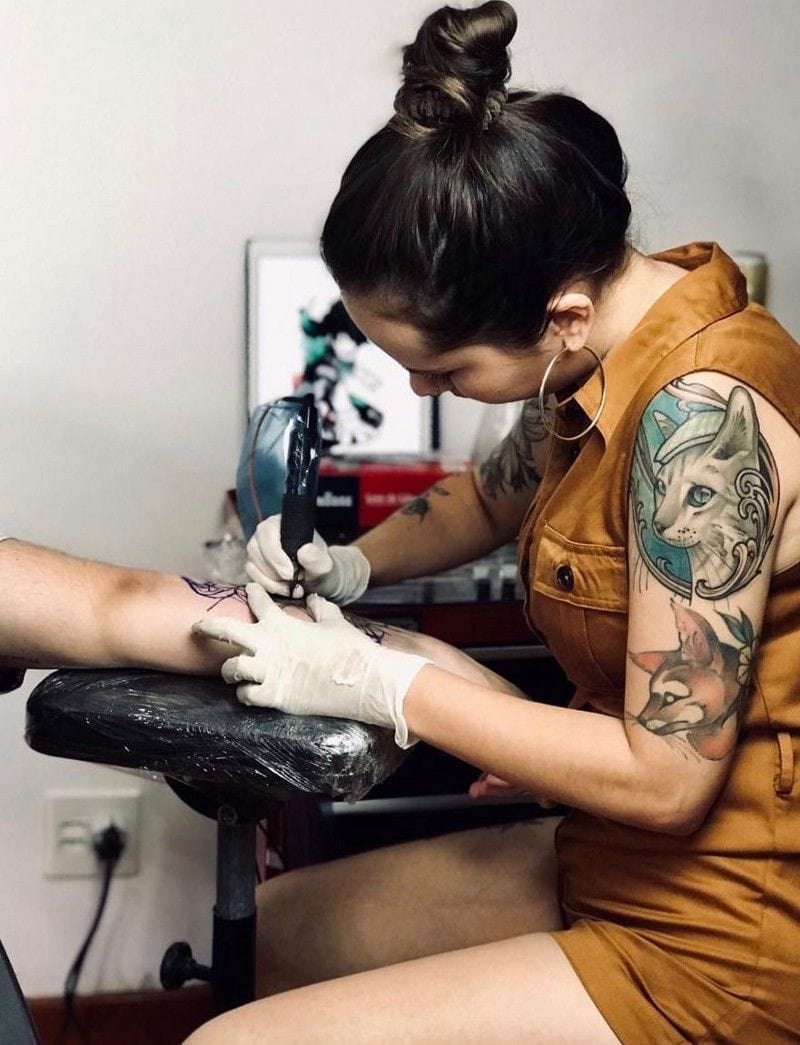 Rushing with your client is one of those tattoo artist mistakes that can happen due to a variety of reasons.
This can include working in a mall shop that just pumps out tattoos as quickly as possible, not enjoying the tattoo that you're doing, or having a client that is a nightmare to work with. These tattoo artist mistakes are usually the ones I end up covering up!
Slow down with your clients and make each tattoo a lovely experience for both you and your client.
If you feel like you have been overbooked, or you're not comfortable with your client's design, speak up and make that change, Rushing with our client can lead to mistakes like mis-spelling words, skew placement, or shoddy tattooing – these are all things that may bring them back for you to fix your mistake or worse, they go to a new studio and your reputation gets ruined.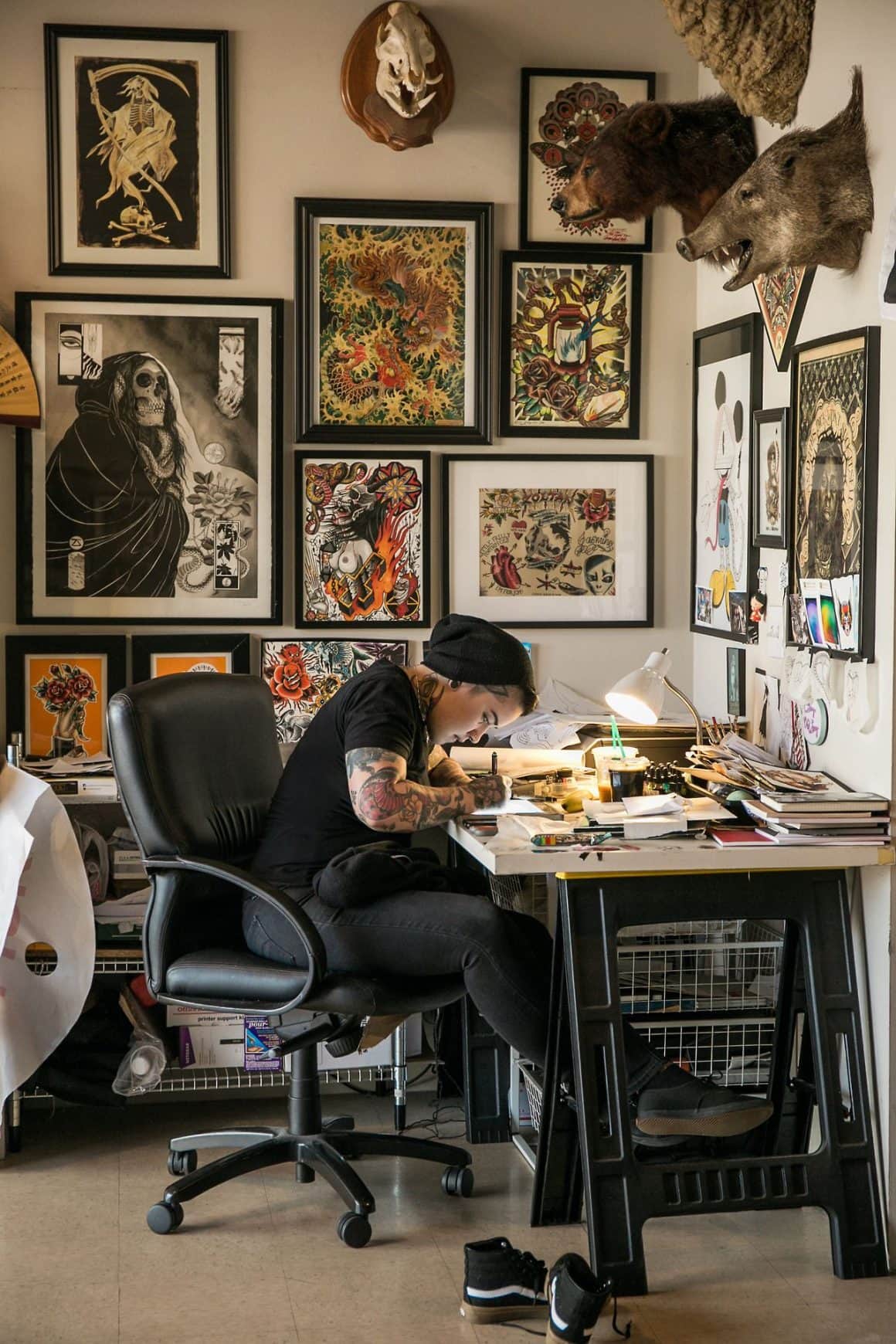 Summary
This article is intended for both artists and clients. As a client, if you see an artist making any of these tattoo artist mistakes, I recommend finding another studio to get your tattoo done. You don't want to get a tattoo that you hate as removals and cover-ups are a costly procedure!
At the same time, make sure you're aware of some proper tattoo studio etiquette as well.
As a tattoo artist, avoid these mistakes if you want to keep being the best artist you possibly can.
It is a tough industry filled with politics and ups and downs, but it can be so rewarding, fun, and fulfilling! Tattoo artist mistakes come in a variety of forms so keep checking in with yourself throughout your career.